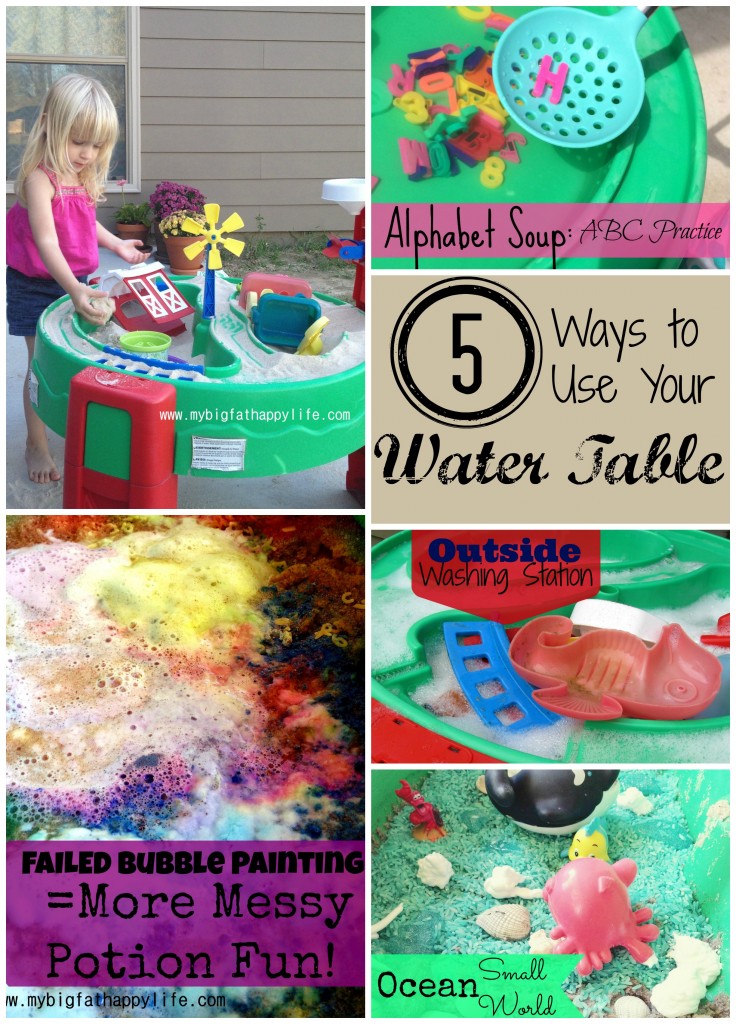 Outside, check. Water table, check. Now what fun way can we use our water table? Here are 5 ways to get more use out of your water table than the traditional water play.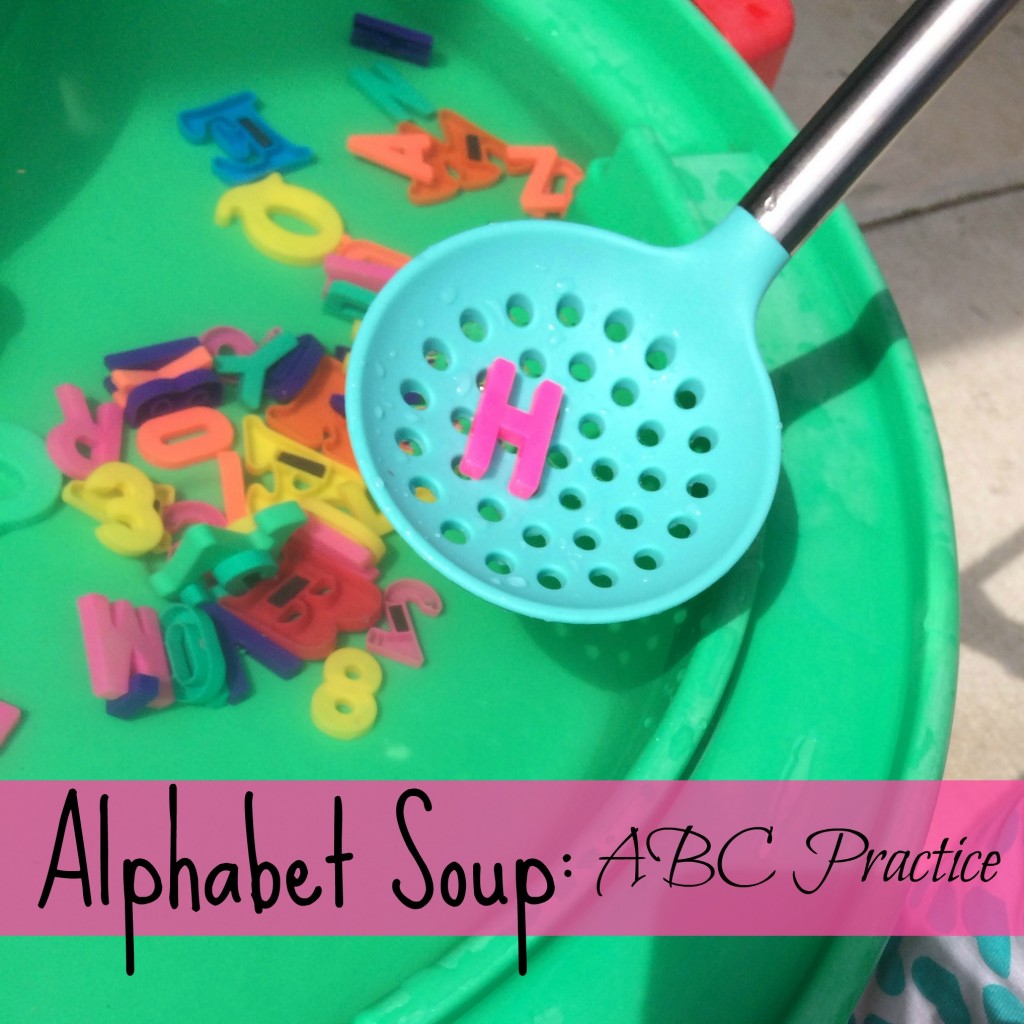 Alphabet Soup: ABC Practice – To help my daughter practice her ABCs, we set up an alphabet Soup. As she pulled out the letters/numbers she told me what it was. This helped me to see what letters she needs additional work with in a fun way.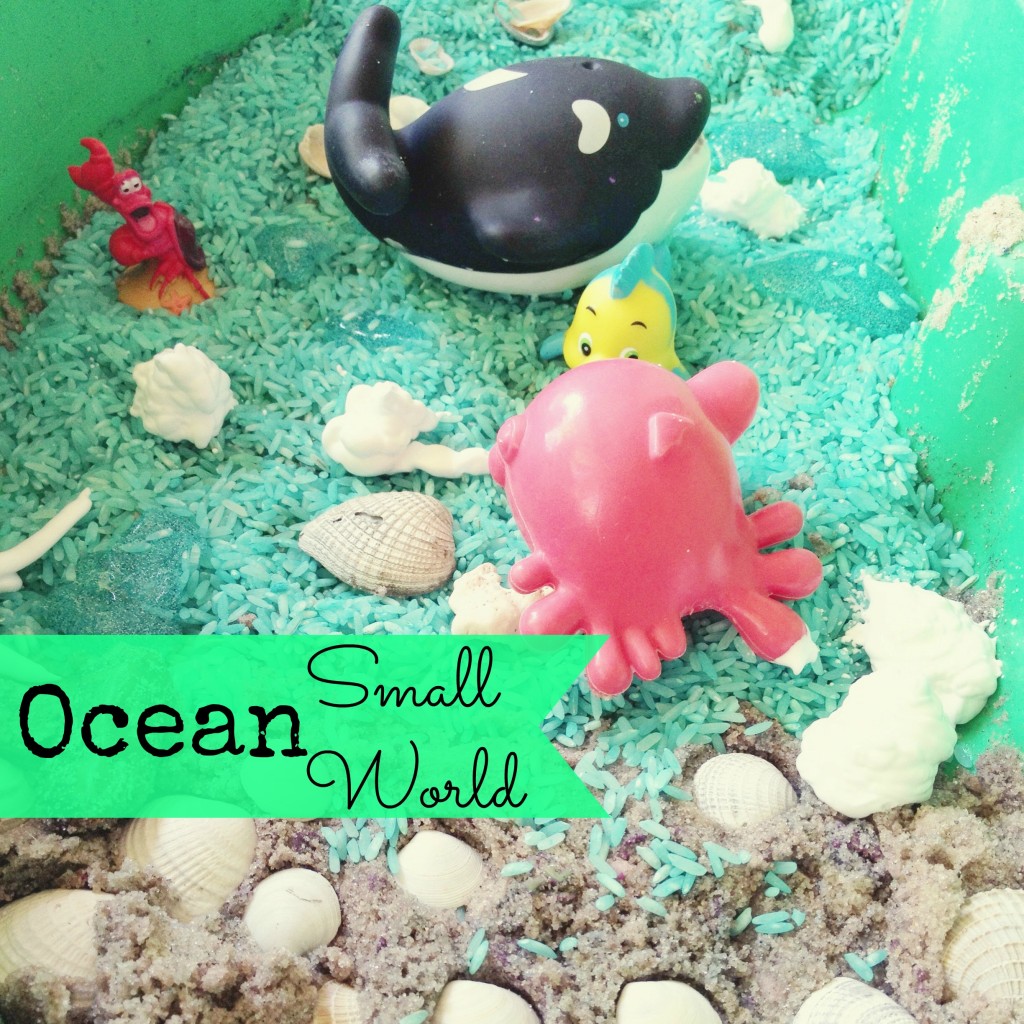 Small World Play – Allows your child to learn while using their imagination. We like to use the water table to hold all the components of our small world play.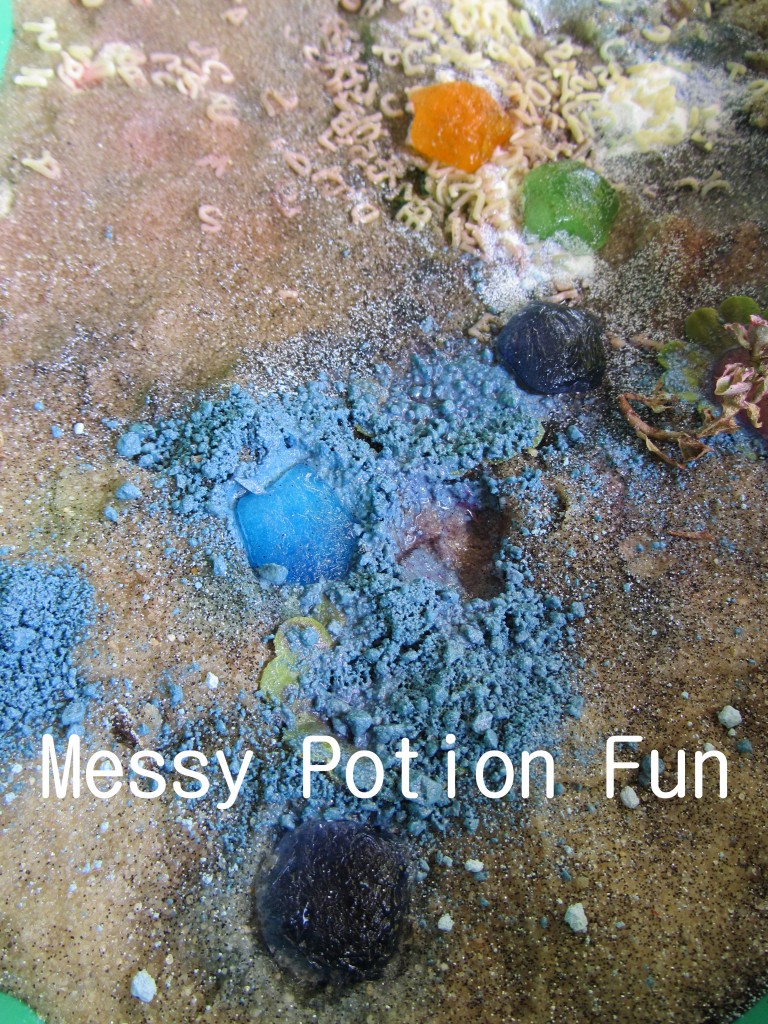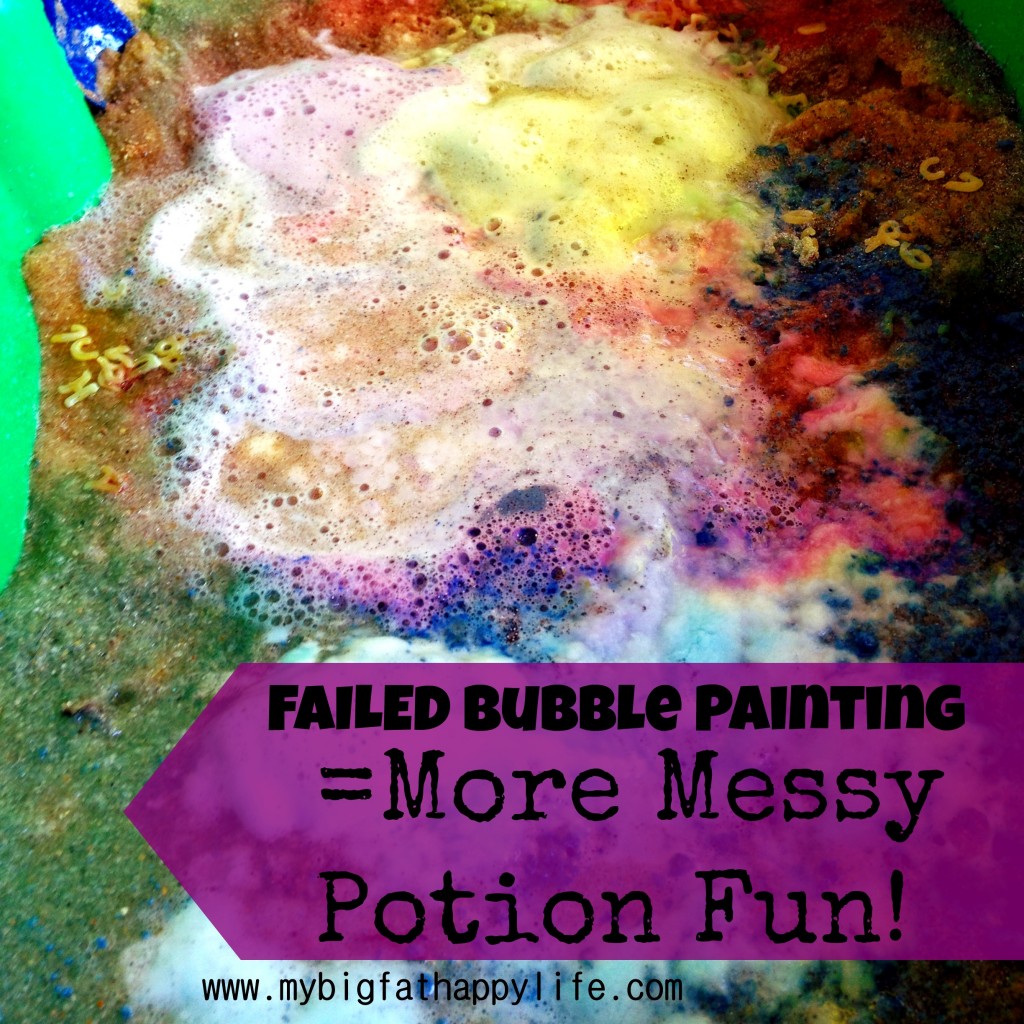 Messy Potion Fun and More Messy Potion Fun – Such a fun way for your child to use their imagination to create potions or to "cook". Give your child some ingredients and see what they create.
Washing Station – Use the water table as a sink and wash all those icky outdoor toys.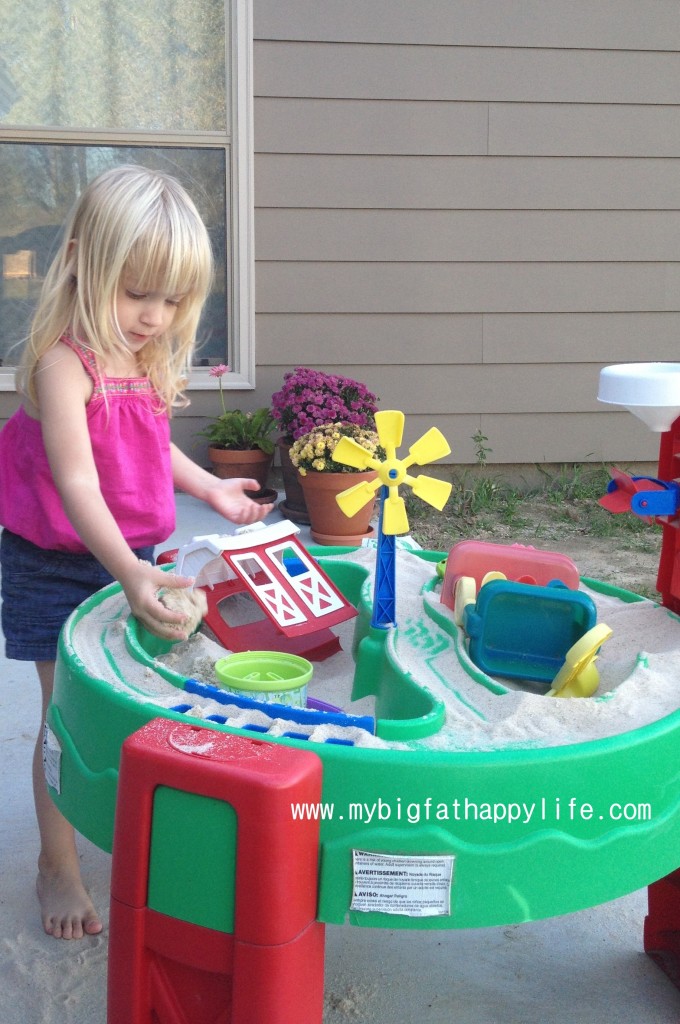 Sand Box – We do not have a traditional sand box, so we use our water table as one. This also allows my daughter not to get as dirty because she is not sitting in the sand.
What is your favorite way to use a water table?
You may find me linking up with the following: Mon: Magic Moments; How Do You Do It? Parenting Linkup; Made by You Mondays; Creative Mondays; Click and Chat Social Media Link Up; Merry Monday Linky Party; Tue: Treasure Box Tuesday; Turn it Up Tuesday; Good Tip Tuesdays; Project Life Tuesday; Lou Lou Girls Link Party; Delicious Dish Tuesday; Wed: The Wednesday Roundup; The Super Mommy Club Party; Centerpiece Wednesday; Whatever Wednesday; Retro Repin Party; Wake up Wednesday; Thur: Weekly Kids Co-Op; The Pin Junkie Pin Party; Thrify Thursday; On Display Thursday; Fri: Foodie Friends Friday; That's Fresh Friday; Family Fun Friday; For the Kids Fridays; Craft Frenzy Friday; Weekends: Show and Share Saturday; Country Kids with Coombe Mill; The Weekend Social; Snickerdoodle Sunday; Ultimate Link Party; Coast to Coast Blog Post Party