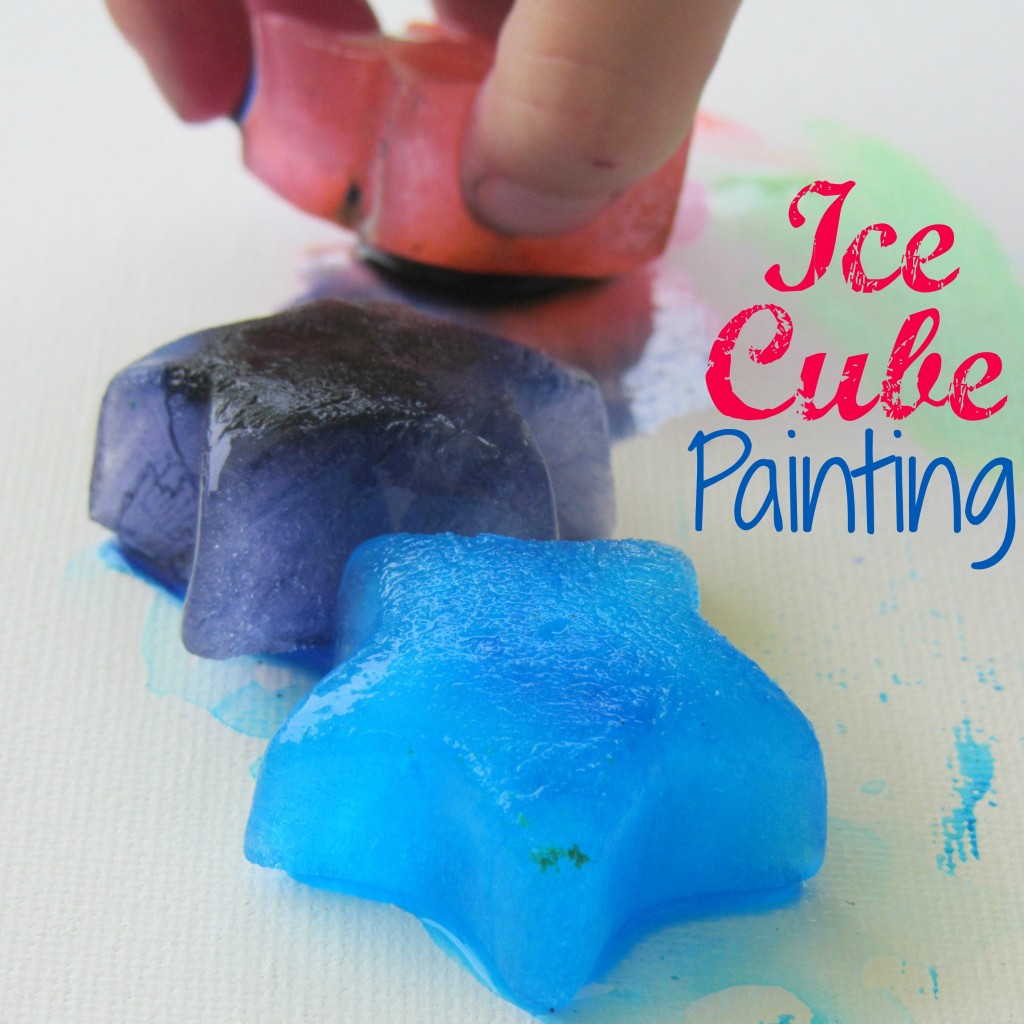 S and I still had our star ice cube tray out from playing with slime; since it was out I decided to make colored ice cubes. I wasn't sure yet how we were going to play with them, so I filled the ice cube tray with water, food coloring (or you could use liquid watercolors) and half of the spots I added glitter to.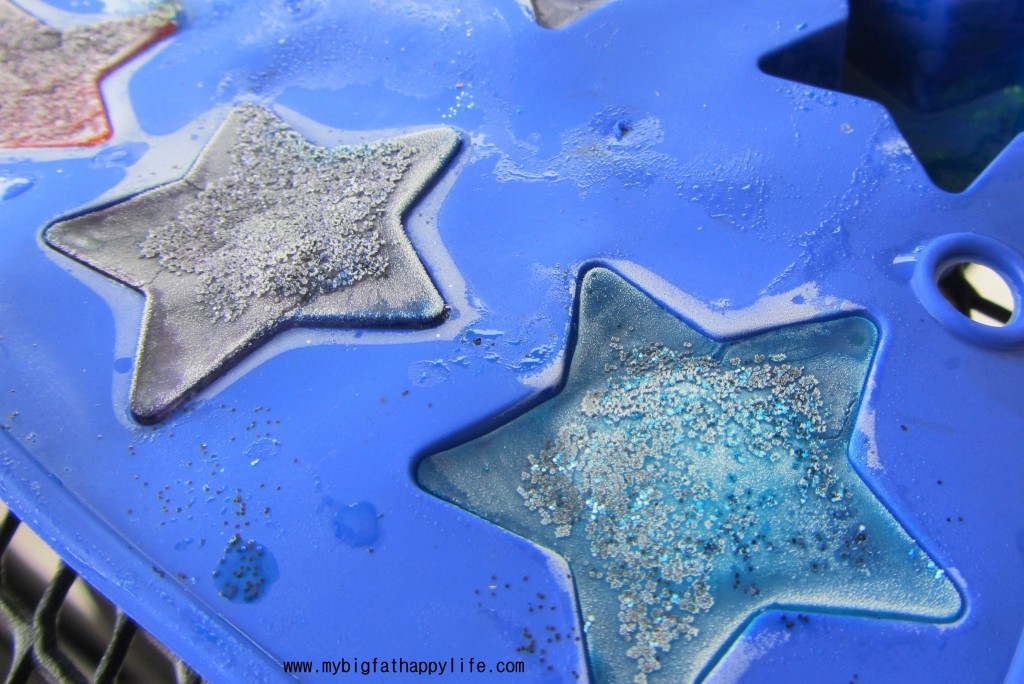 A couple days later S wanted to go outside in the afternoon and paint but it was hot! Then I remembered the colored ice cubes. I pulled them out of the freezer, grabbed a canvas board and off we went outside to paint.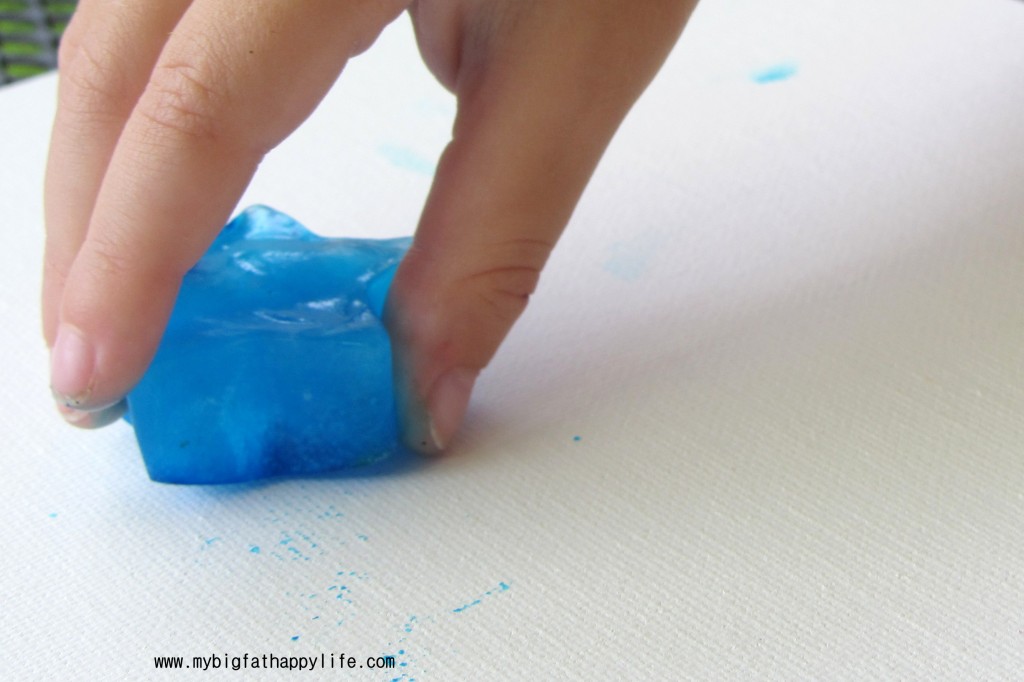 S grabbed a hold of the ice cubes and started moving them on the canvas board. She would let the ice cube sit in one spot and melt for a while and then move it back to the ice cube tray. S described the ice cubes as cold and slippery.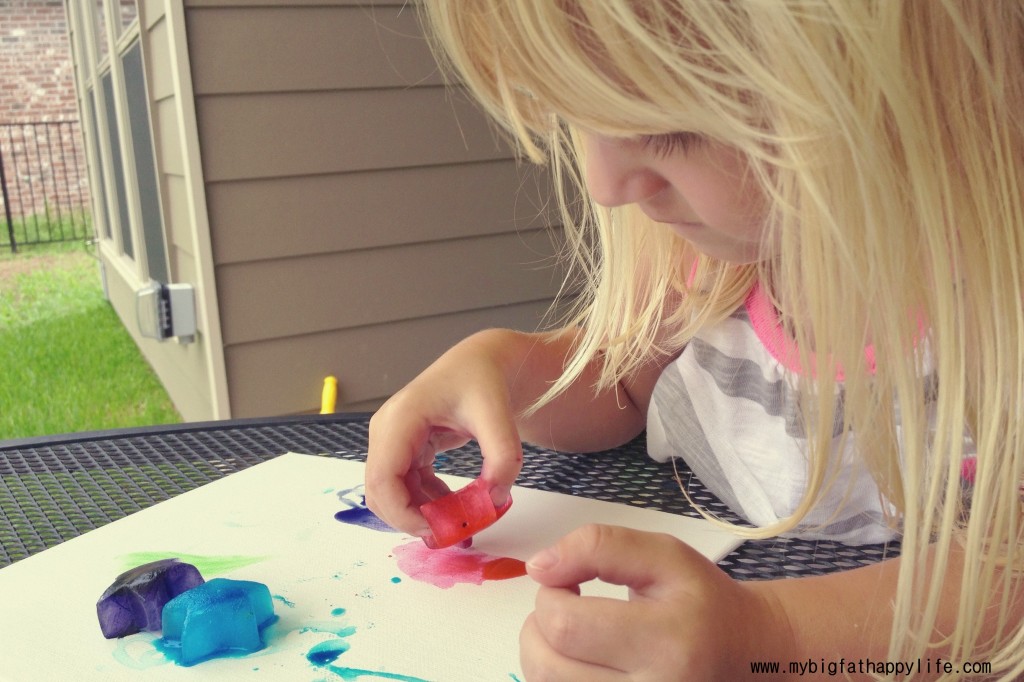 S really enjoyed painting with the ice cubes.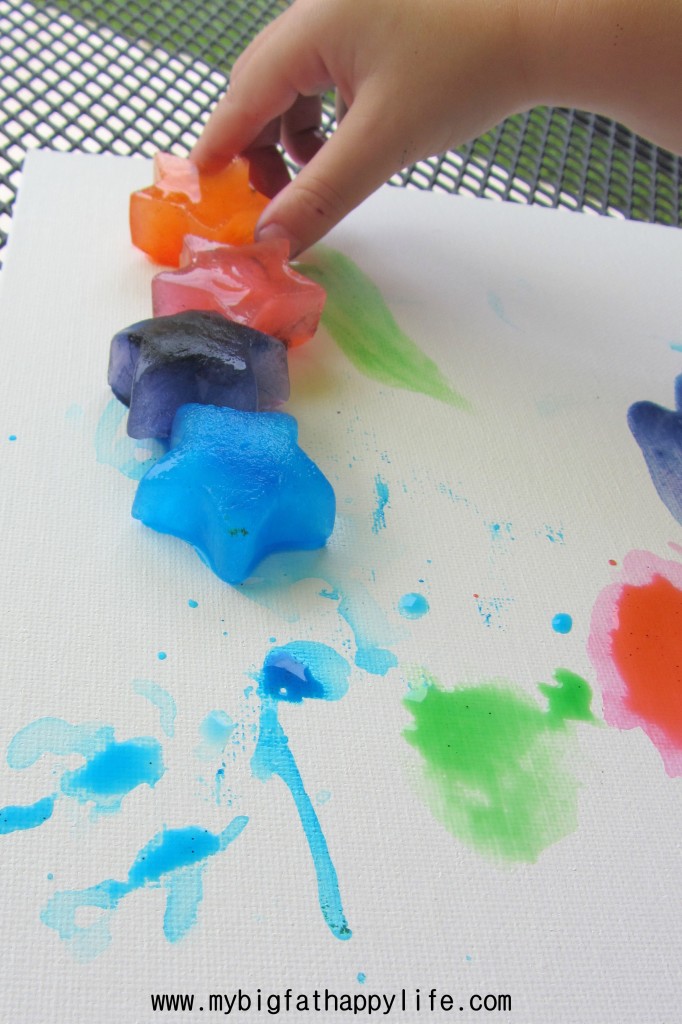 Be prepared that food coloring will dye your hands. I suggest having a wet towel with you as S wiped her hands quite a bit. After S was done painting, we put the remaining pieces back in the ice cube tray to refreeze. I washed S's hands with soap and water and all the food coloring came off.
Do you have a favorite way to play with ice cubes?

*Please note colored ice cubes are COLD so do not let your child hold them for extended periods of time.