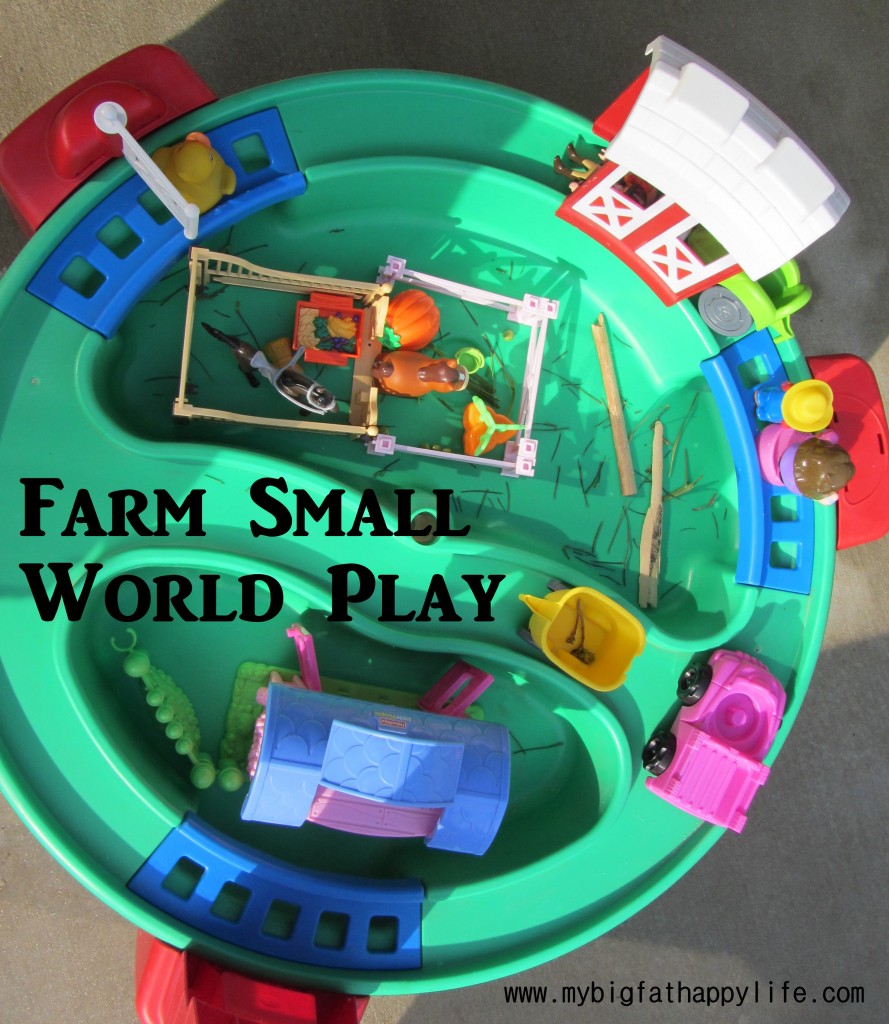 I thought that S had some farm toys but after searching through her playroom and only coming up with a couple of horses, I realized that all her farm toys were at her grandma's. 
Then I remember that S's sand/water table came with farm animals and a tractor. Score!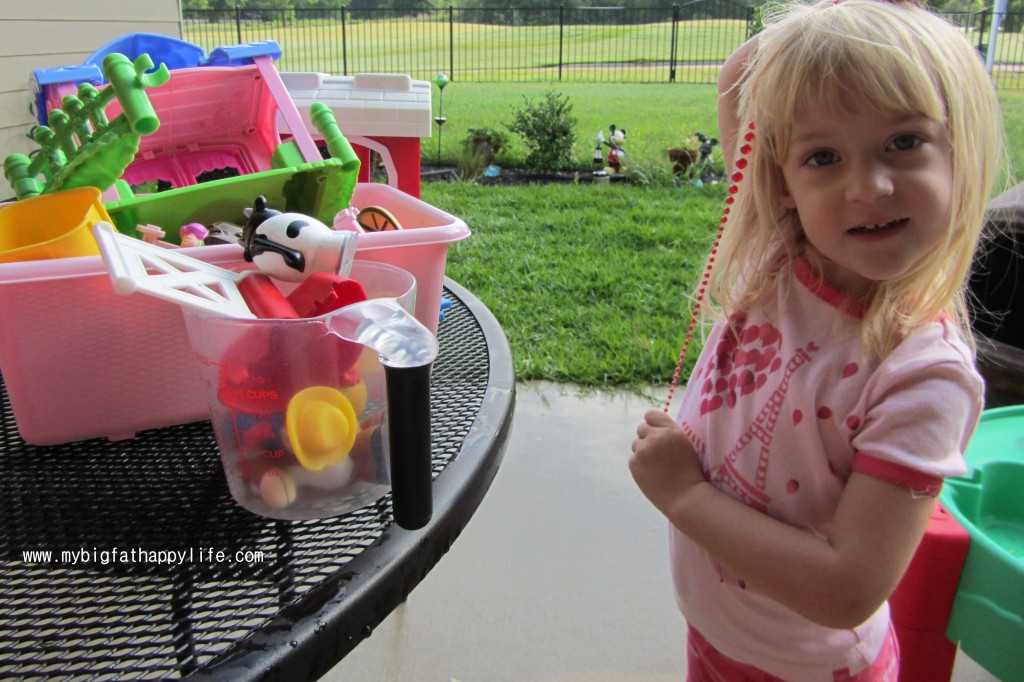 We went outside and S started setting up the farm on her sand/water table.  We added some grass and rocks, too.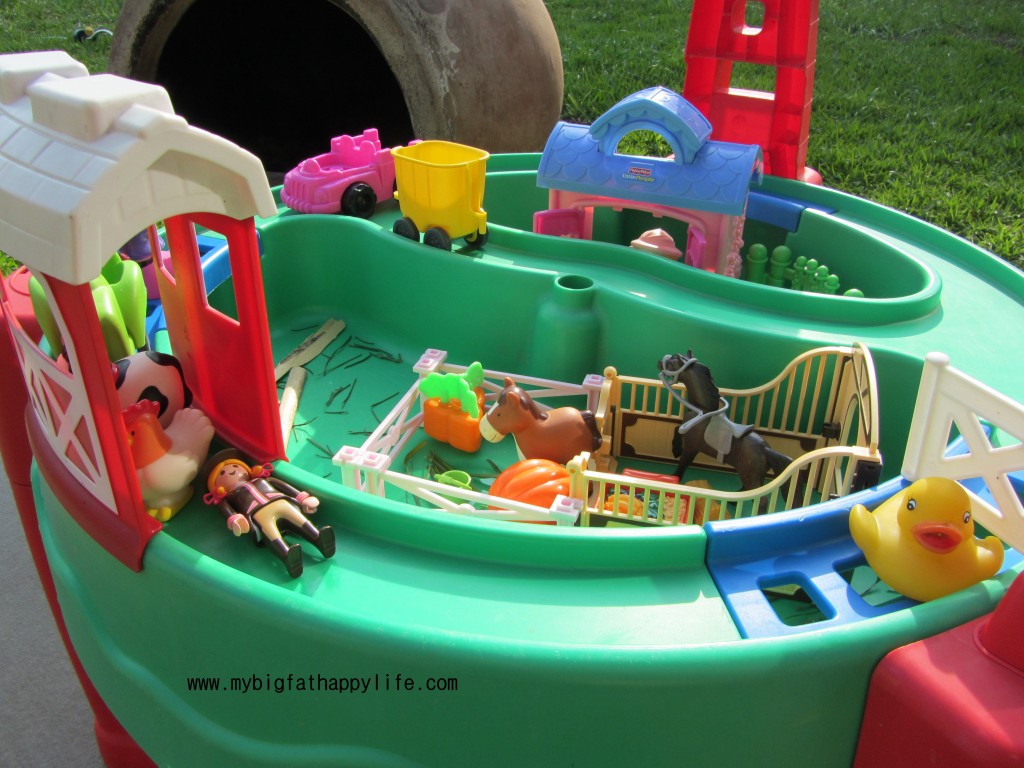 Then S decided we needed to go to our garden and pick some food for the animals.  The farmer chose peas and S opened the pod and removed the peas to add to her small world.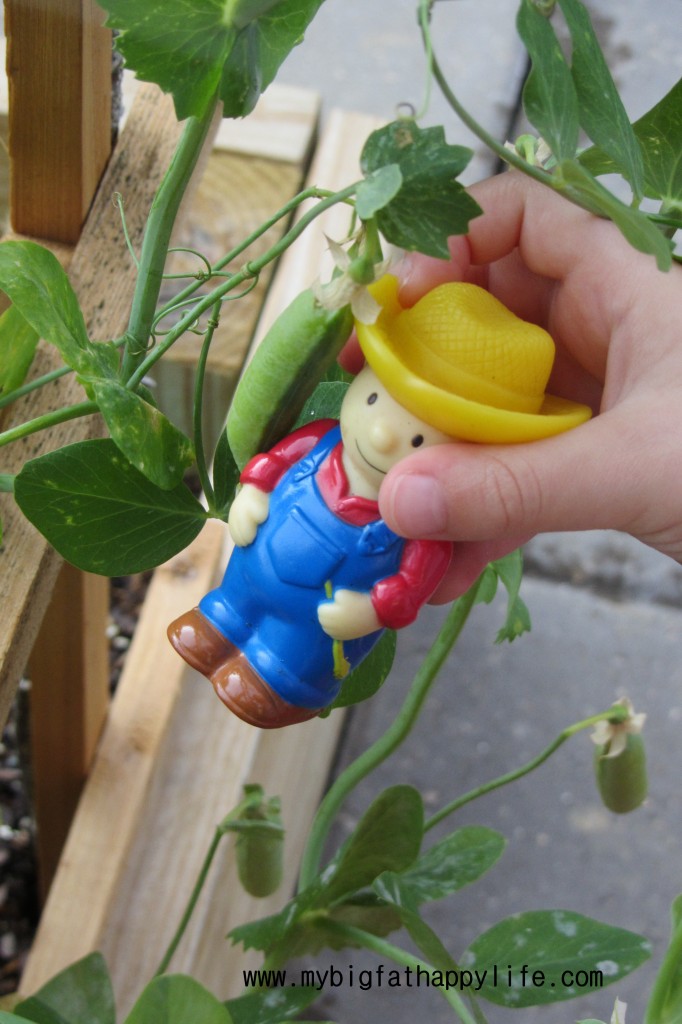 Next S decided we needed a pond for the ducks, so we added a small bowl of water for them to float in.
S had lots of fun moving the animals around the farm, driving the tractor on the edge of the water/sand table and feeding the animals.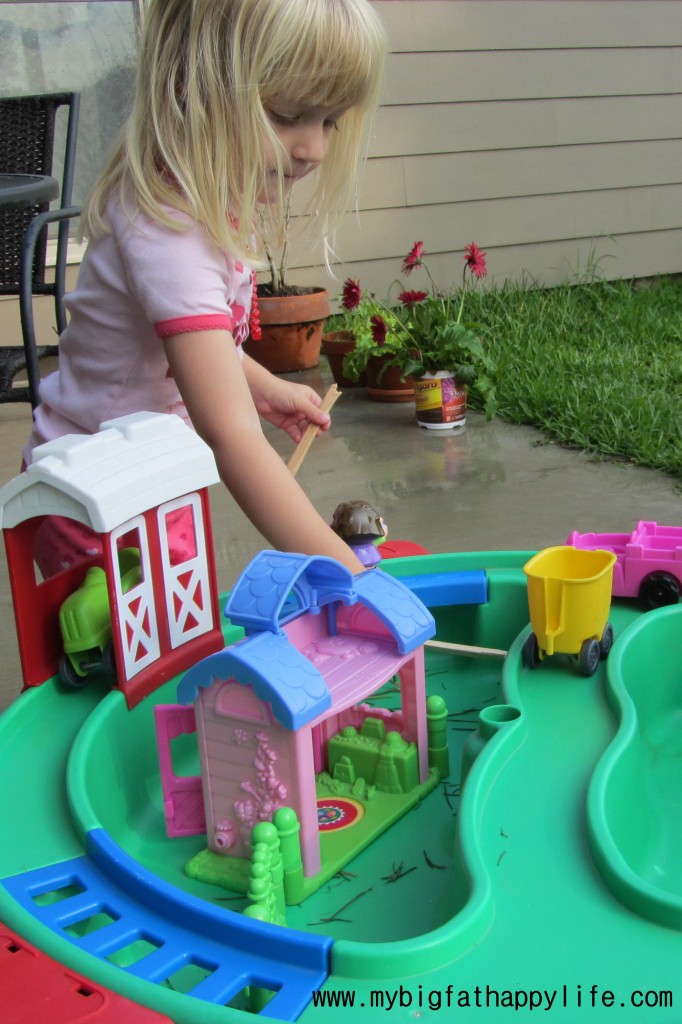 How does your child like to play with their farm toys?