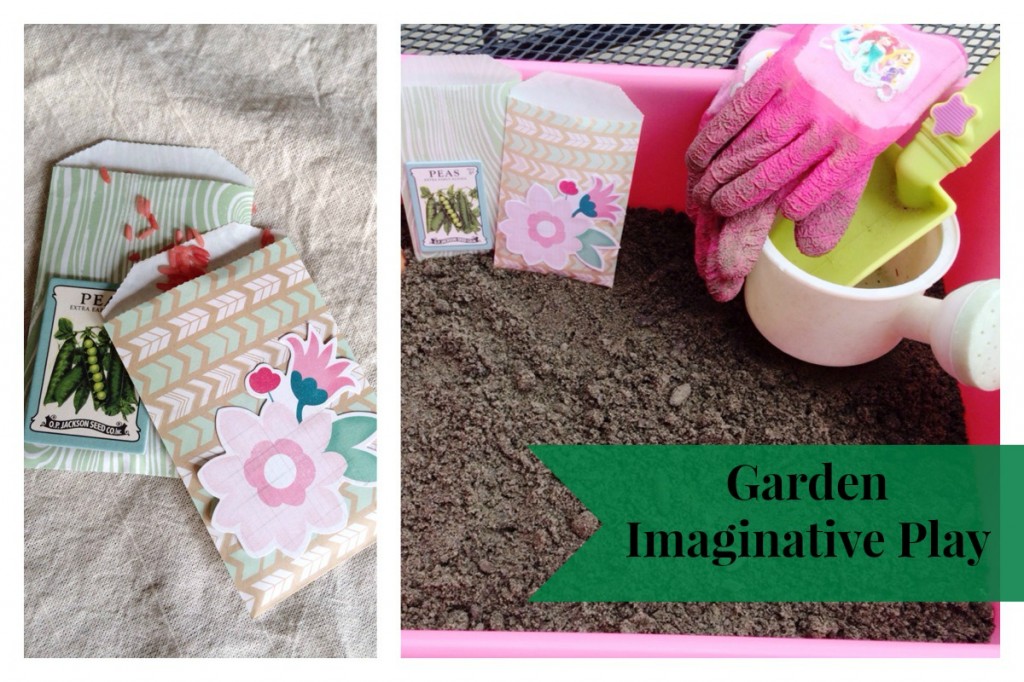 Now that spring has finally sprung (at least here in the South) and since S loves to garden we did a garden imaginative play/small world.
To make seed packets I took a couple envelopes and added a flower sticker to one and a pea label to another.  I filled the envelopes with leftover colored rice to act as the seeds.
I filled a container with top soil and placed the 'seed packets', a shovel, watering can and gardening gloves in the container.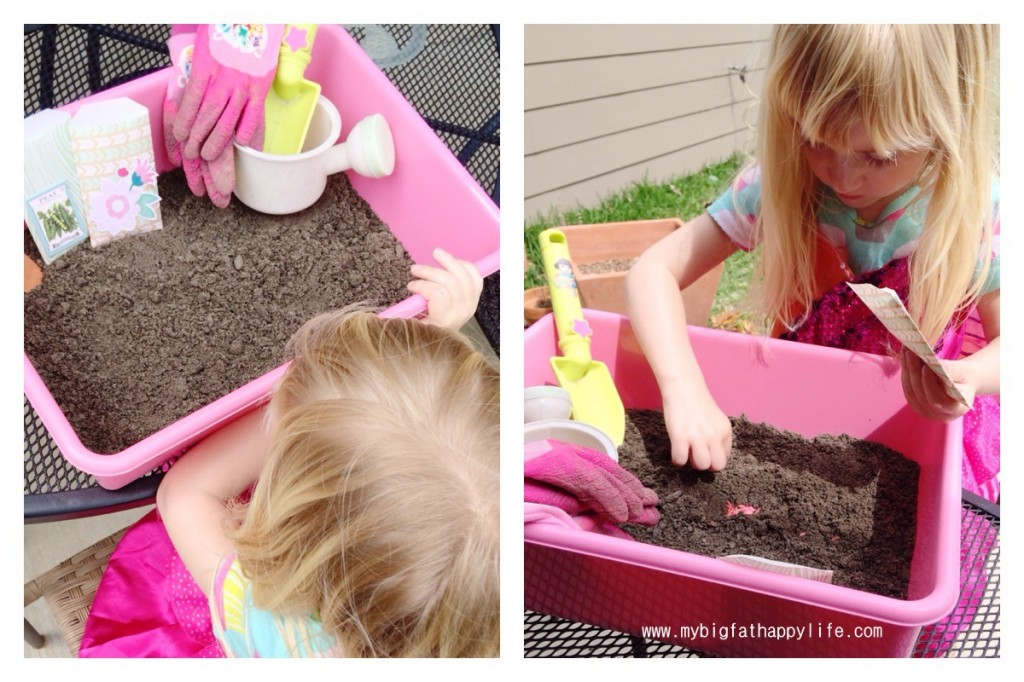 S was anxious to get started.  She dug a hole in the soil with her shovel, before dumping the seeds into her hand and placing them in the dirt.  She covered the seeds back up with soil and then watered the seeds.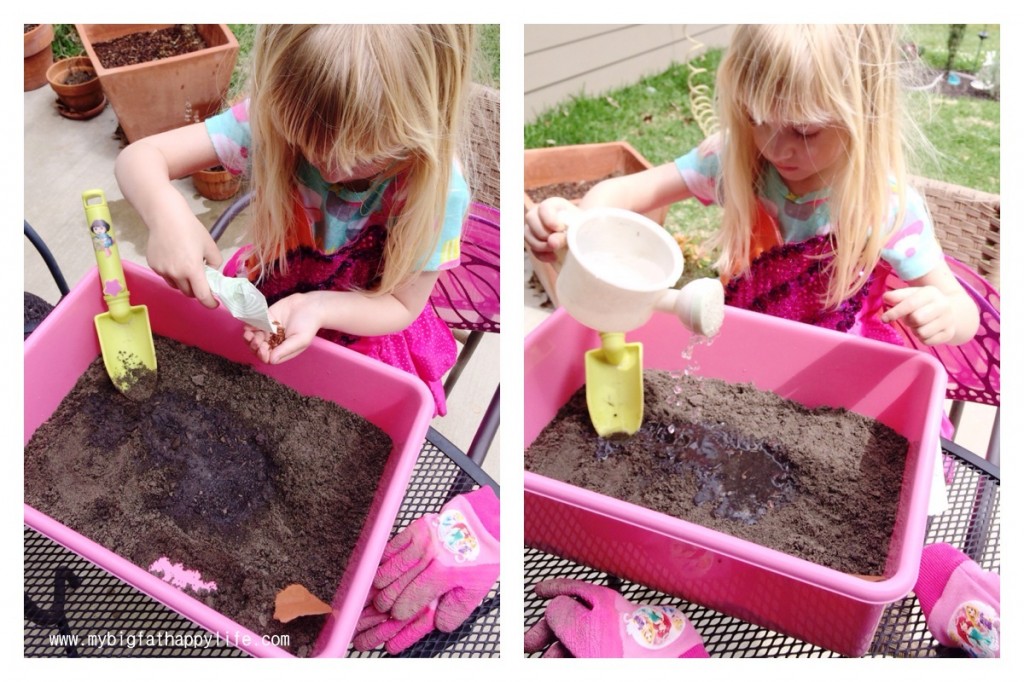 She called each seed by it's packet: "I am planting some peas".
She continued digging and planting until soon the container resembled a flooded yard and still she played.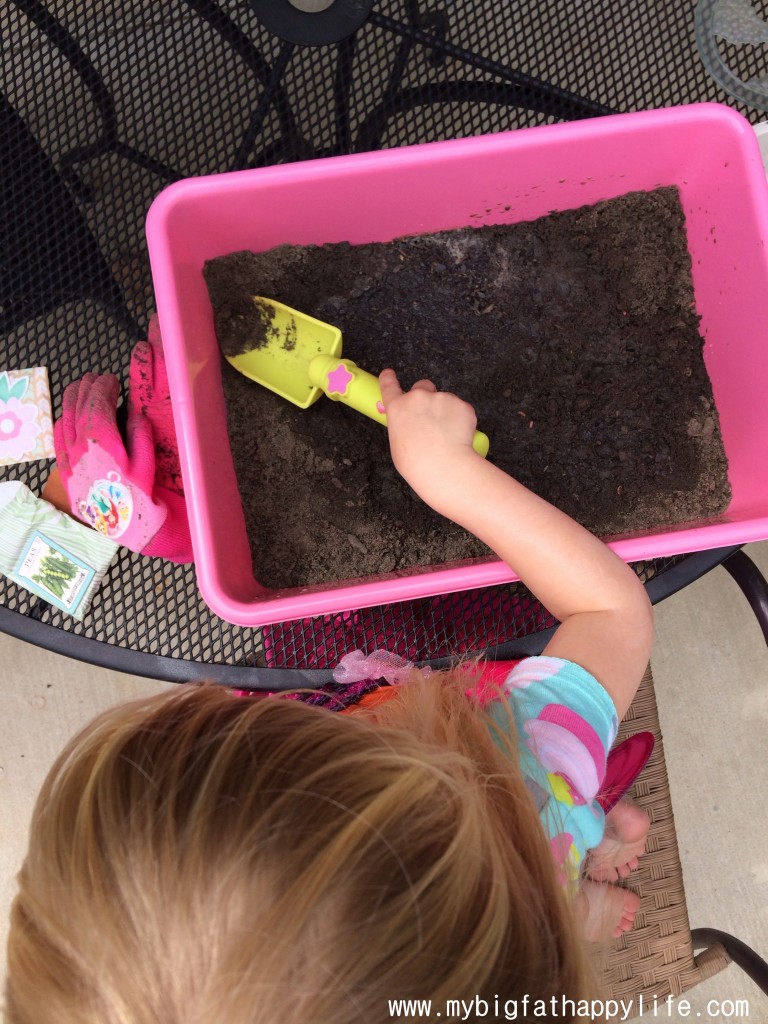 Later that evening she asked if she could check on her seeds to see if they had grown.
Do your children like to garden?