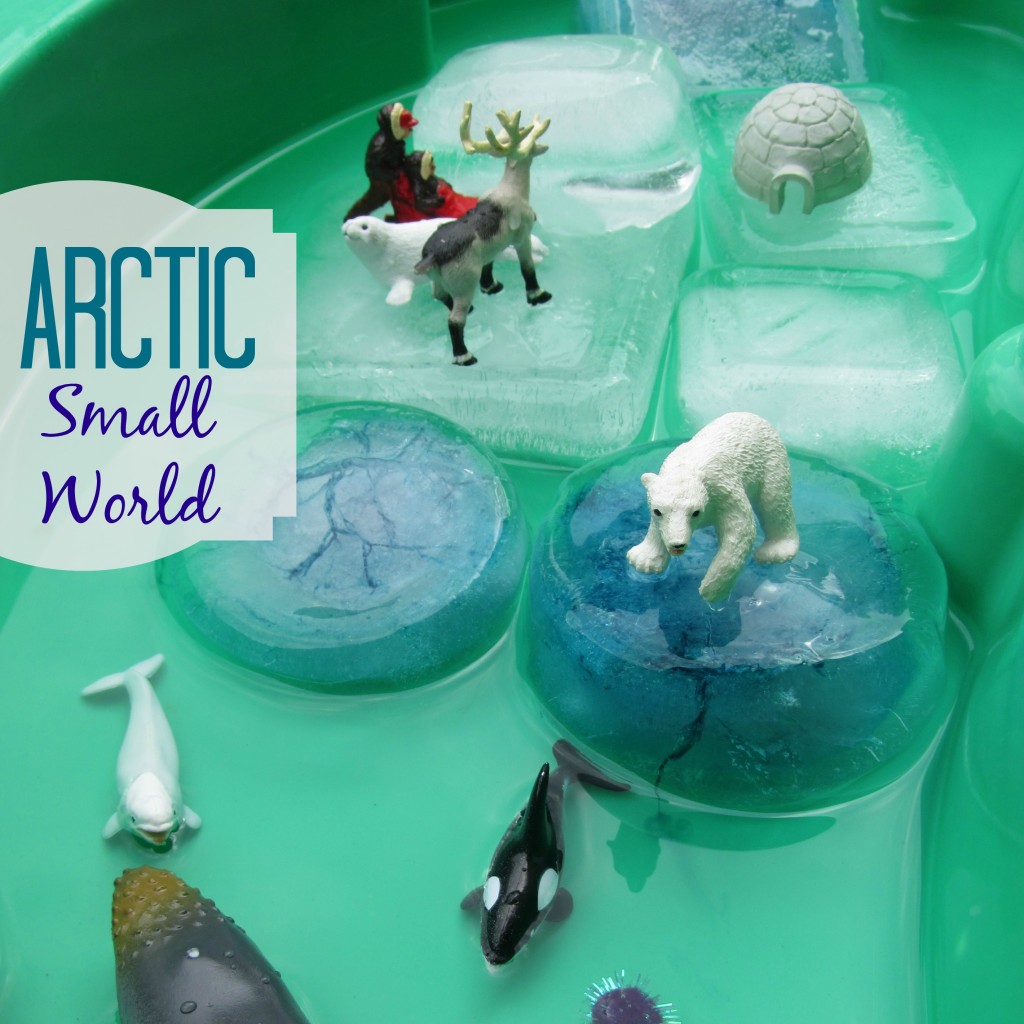 One of the great things about going on trips is being able to explore new environments, learn about different animals and appreciate an experience that we would never see at home. On our recent cruise to Alaska, S was excited to see glaciers and icebergs. Her absolute favorite item to see are animals/marine life. Which we saw a lot of on our trip.
While we were on our trip, I had picked up an Arctic play set. The play set contained a polar bear, Orca, fox, seal, beluga whale, an igloo, and an Eskimo. To prolong the learning experience, S and I set up an Arctic Small World play.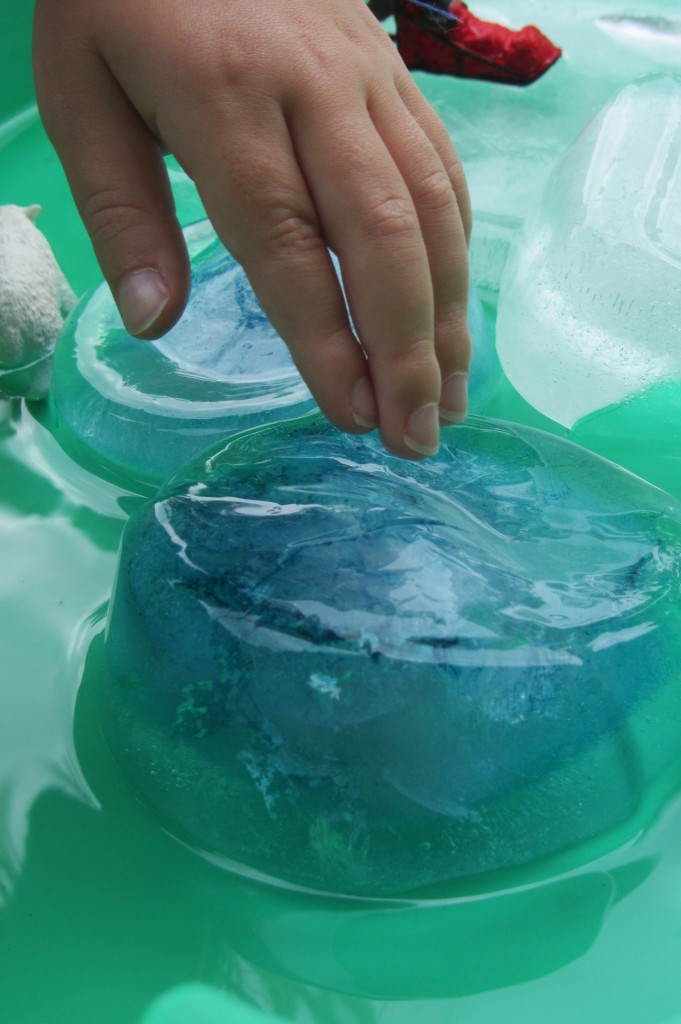 I froze water in small plastic containers, adding blue food coloring to some of the containers. The next day, we popped the ice out of the containers and S stacked them and arranged them in her water table.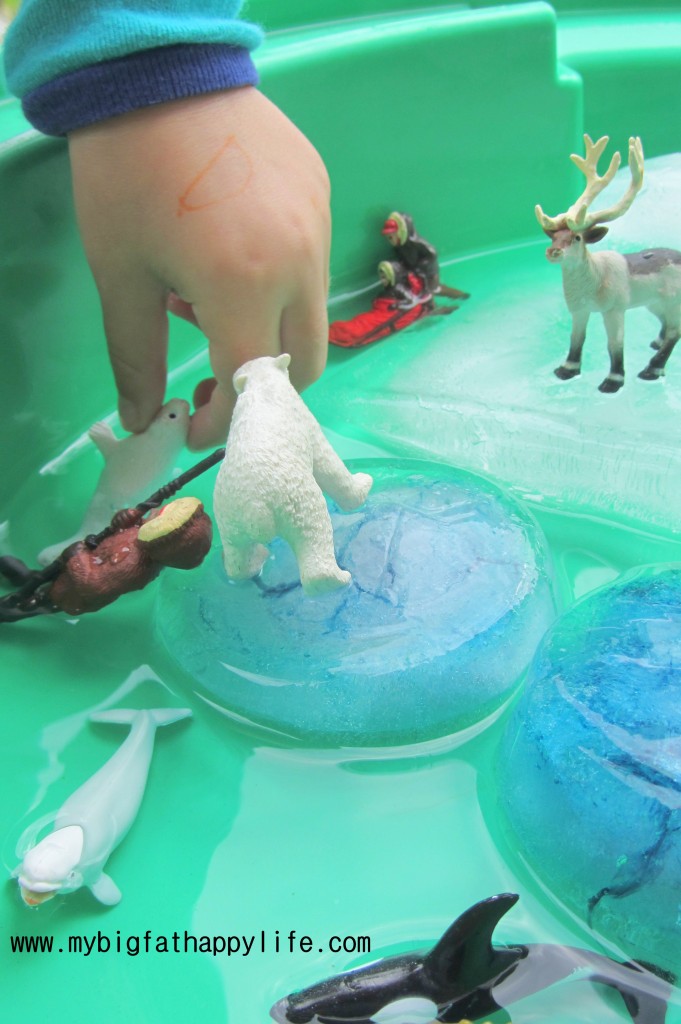 She told me that we needed water, so in went some water. Which was a good addition because later S asked me why two of the ice blocks were stuck together.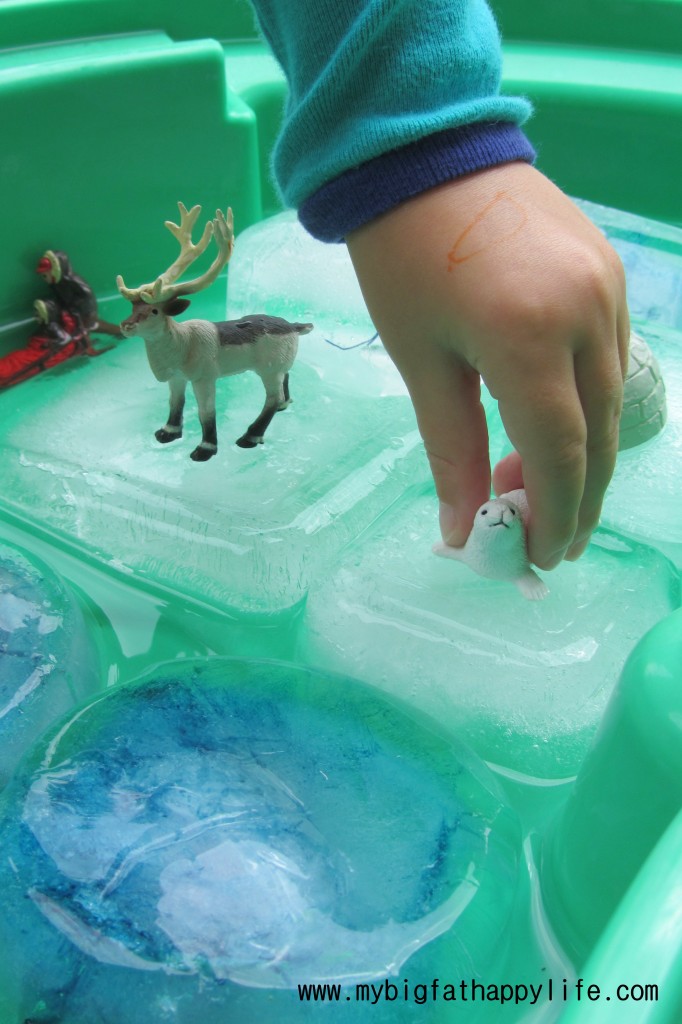 We added in the Arctic animals and Eskimo to our small world. The Orca swam in the water, the polar bear jumped from iceberg to iceberg and the Eskimo built an igloo. The seal used the ice as a slide as the caribou sloshed around.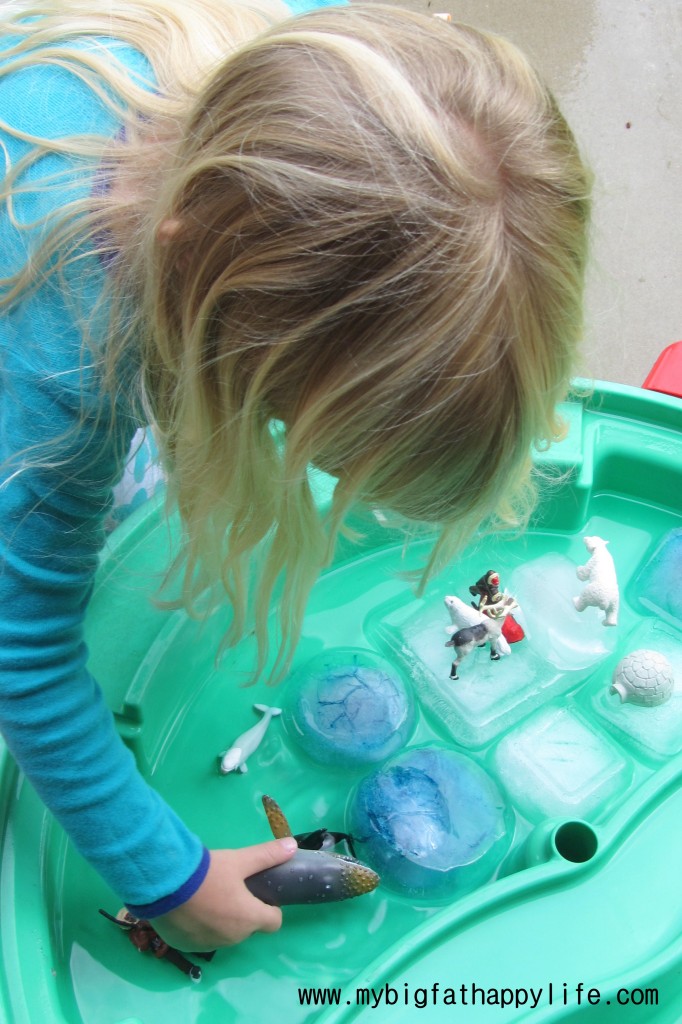 The ice quickly melted as scenes played out and icebergs moved around.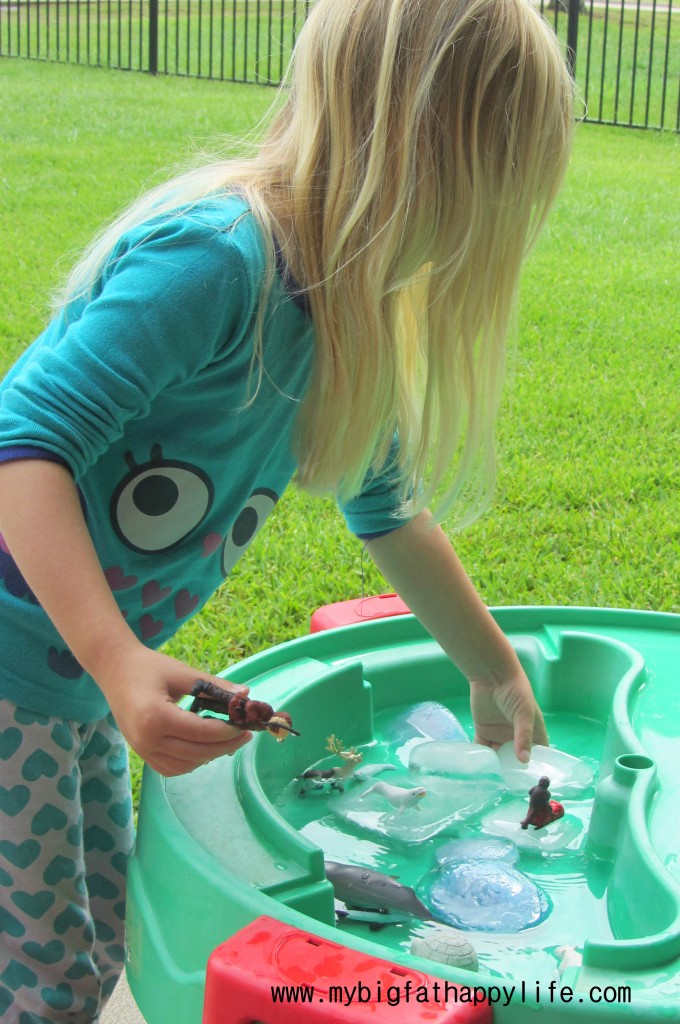 I love small world play because it teaches you about something so different from your everyday. For S, this Arctic Small World also reminded her of our recent trip.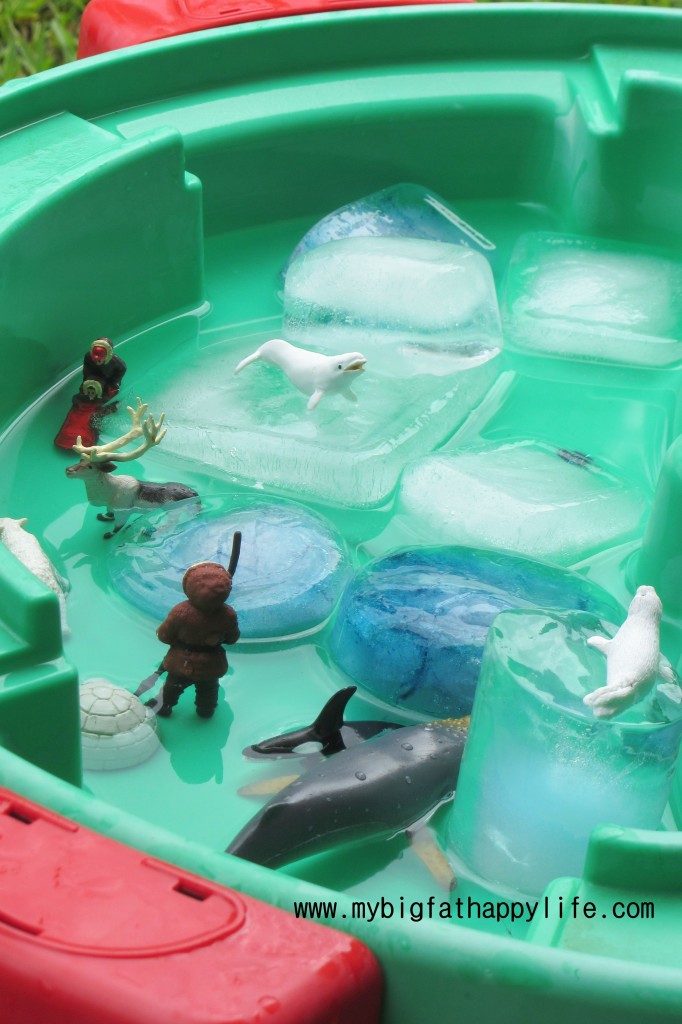 I link up with the following:
Mon: Magic Moments; How Do You Do It? Parenting Linkup; Made by You Mondays; Creative Mondays; Click and Chat Social Media Link Up; Tue: Turn it Up Tuesday; Good Tip Tuesdays; Project Life Tuesday; Lou Lou Girls Link Party; Delicious Dish Tuesday; Wed: The Wednesday Roundup; The Super Mommy Club Party; Thur: Weekly Kids Co-Op; The Pin Junkie Pin Party; Thrify Thursday; On Display Thursday; Fri: Foodie Friends Friday; That's Fresh Friday; Family Fun Friday; For the Kids Fridays; Craft Frenzy Friday; Weekends: Show and Share Saturday; Country Kids with Coombe Mill; The Weekend Social; Snickerdoodle Sunday; Ultimate Link Party