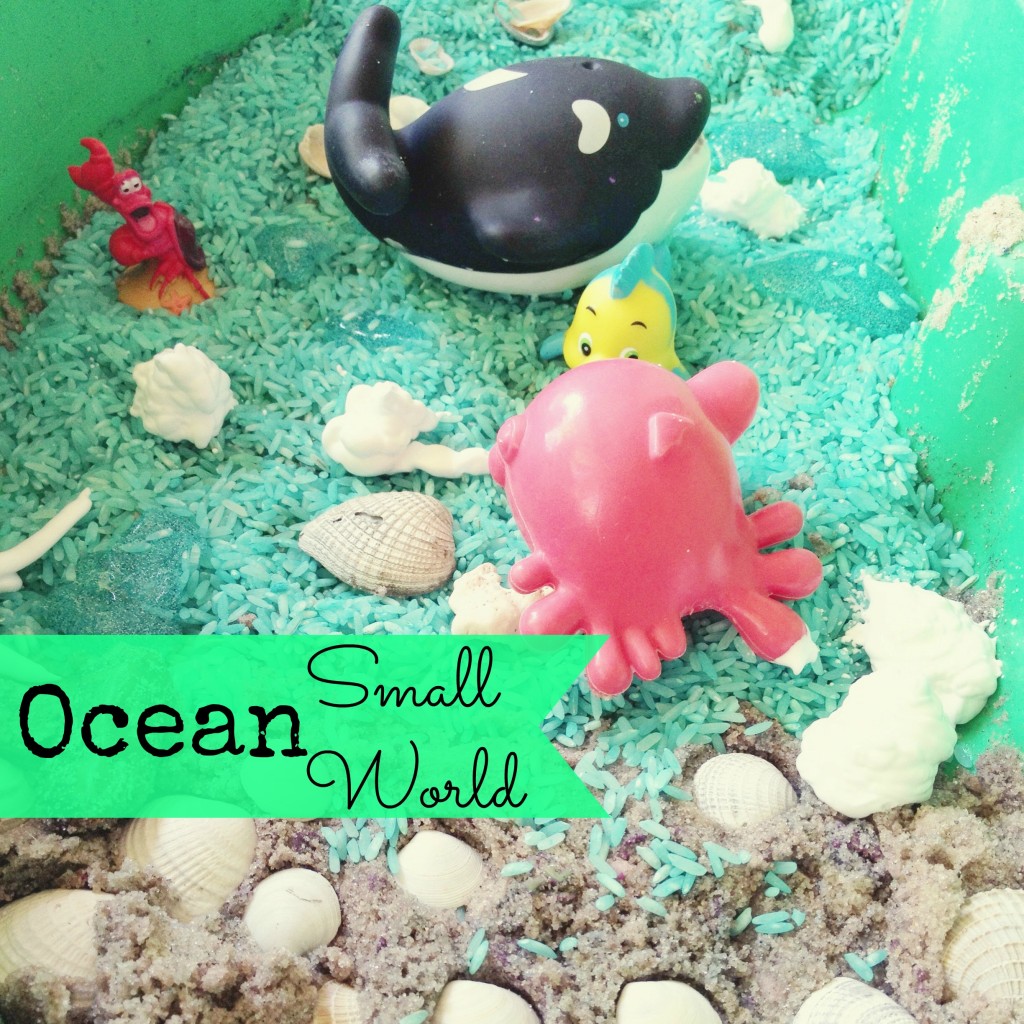 S has been talking about wanting to take a trip to the beach – specifically Orange Beach, which we visited about two years ago.  So, it was only appropriate that our next small world play be ocean.
We had some sand in our water/sand table that I pushed to one side and then S added the 'water' – blue colored and scented rice.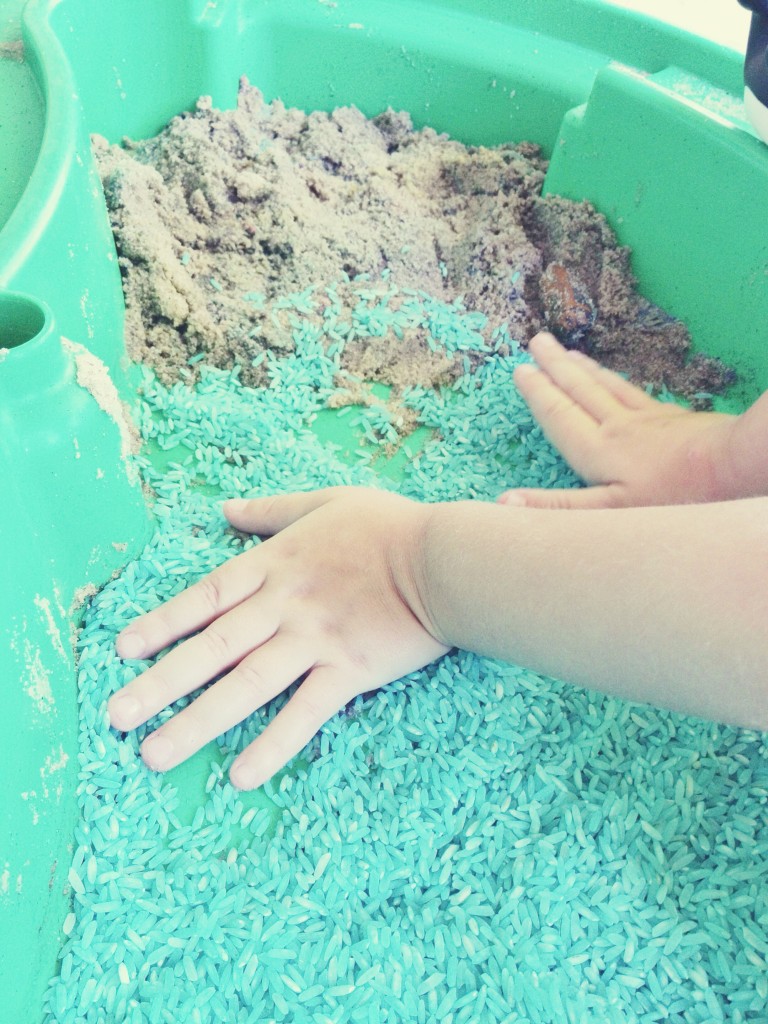 Then S added a whale and that whale swam all over the ocean.  Next came some chunks of blue glitter slime, recipe can be found here.  S decorated the sand with shells that we had picked up from our trip to Orange Beach.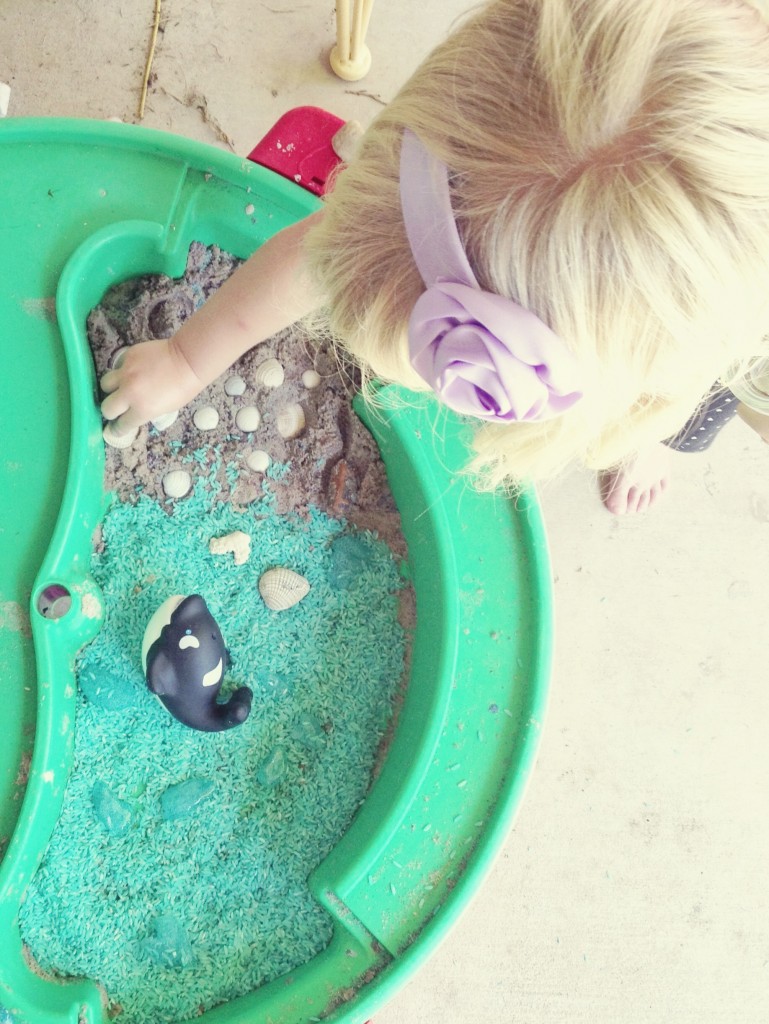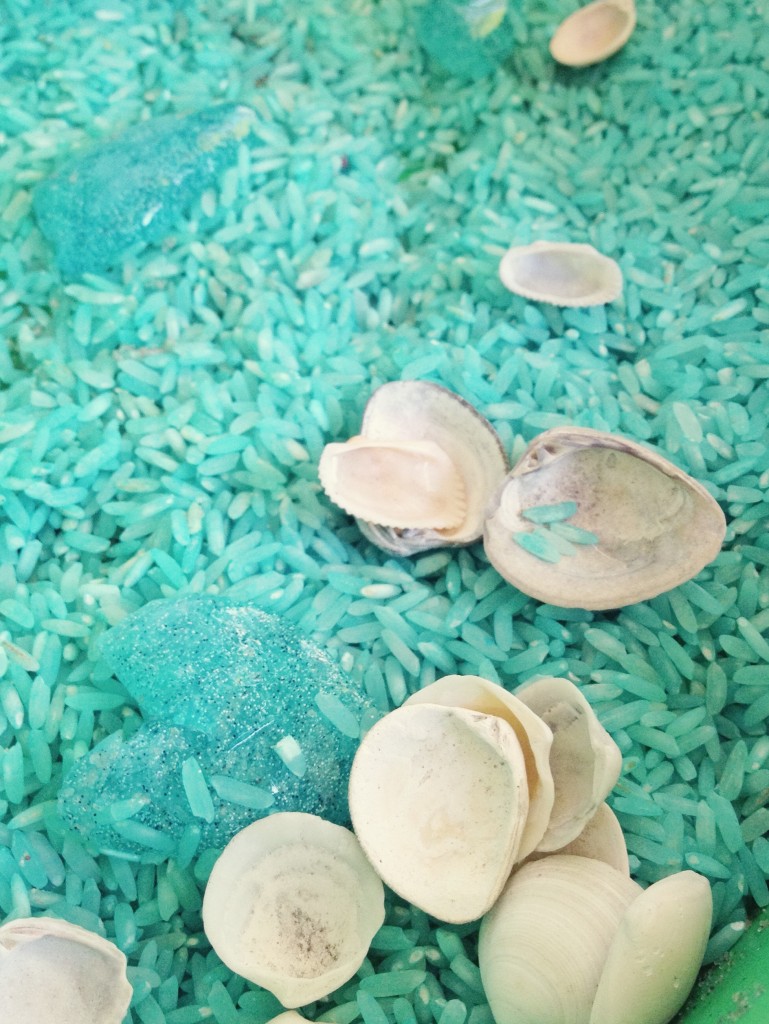 More fish were added to the mix, along with decorative flat gems, and white caps (shaving cream).  Shaving cream is one of S's favorite items to play with so I always try to incorporate it in some way.
Of course then S asked for real water to be added to her table.  I love how once the water was added the small world looked like a tide pool.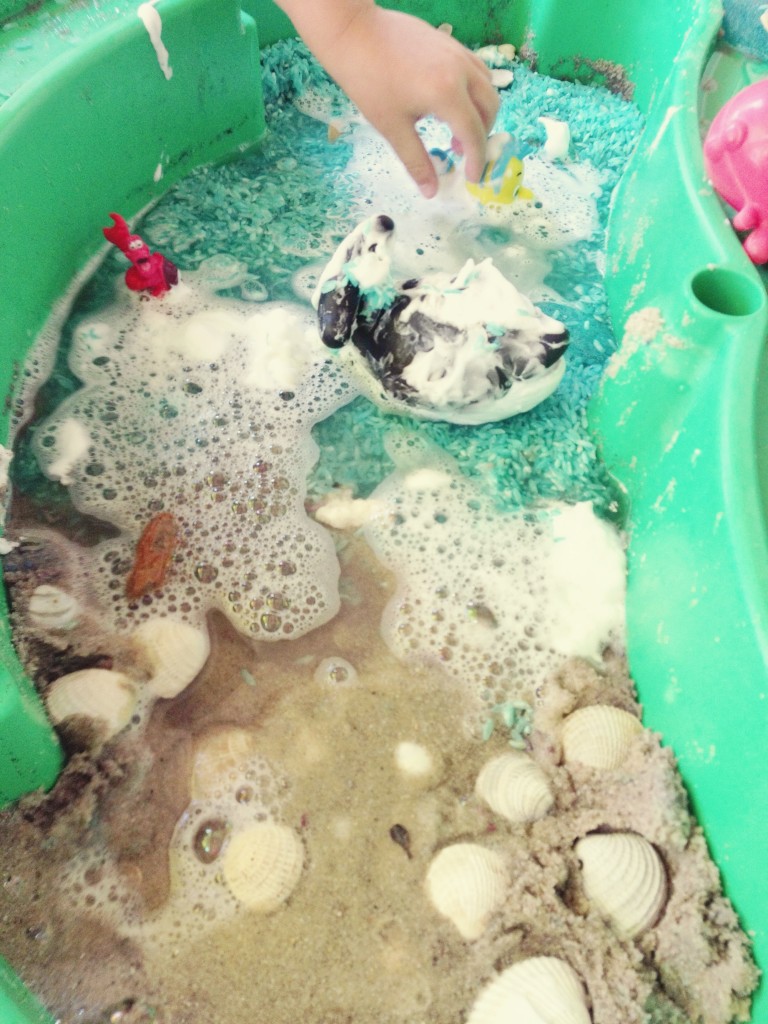 S's fish swam and swam in the water, mixing the water and sand together, and just having fun.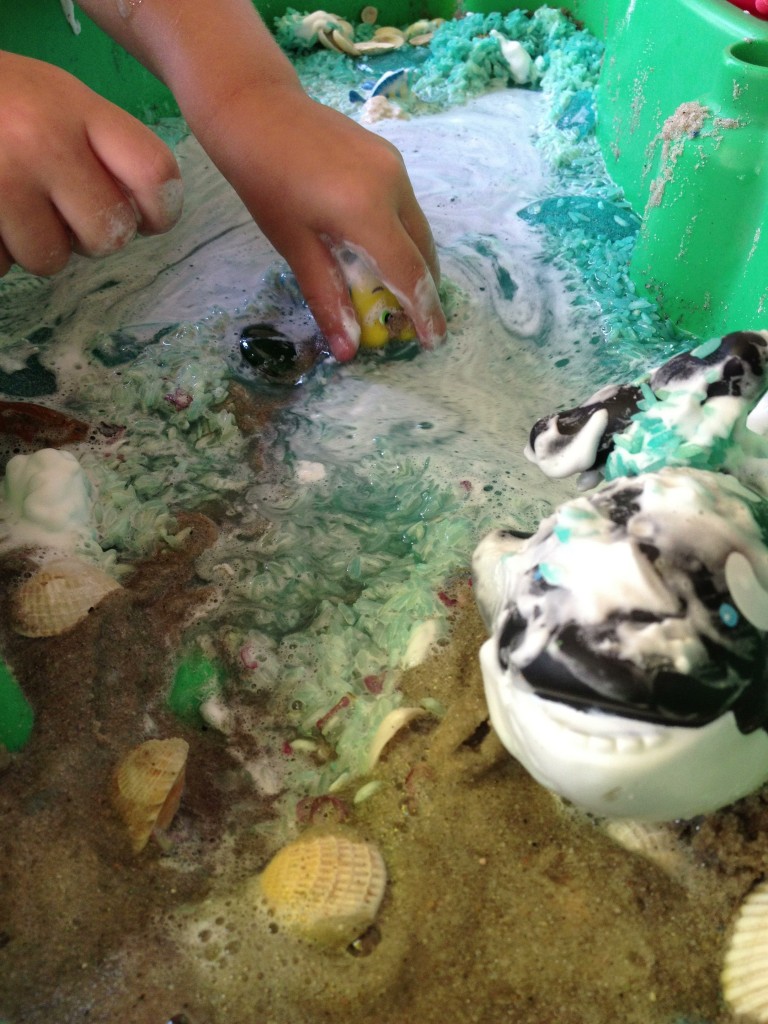 Does your child remember previous outings that you have done and ask for them again?