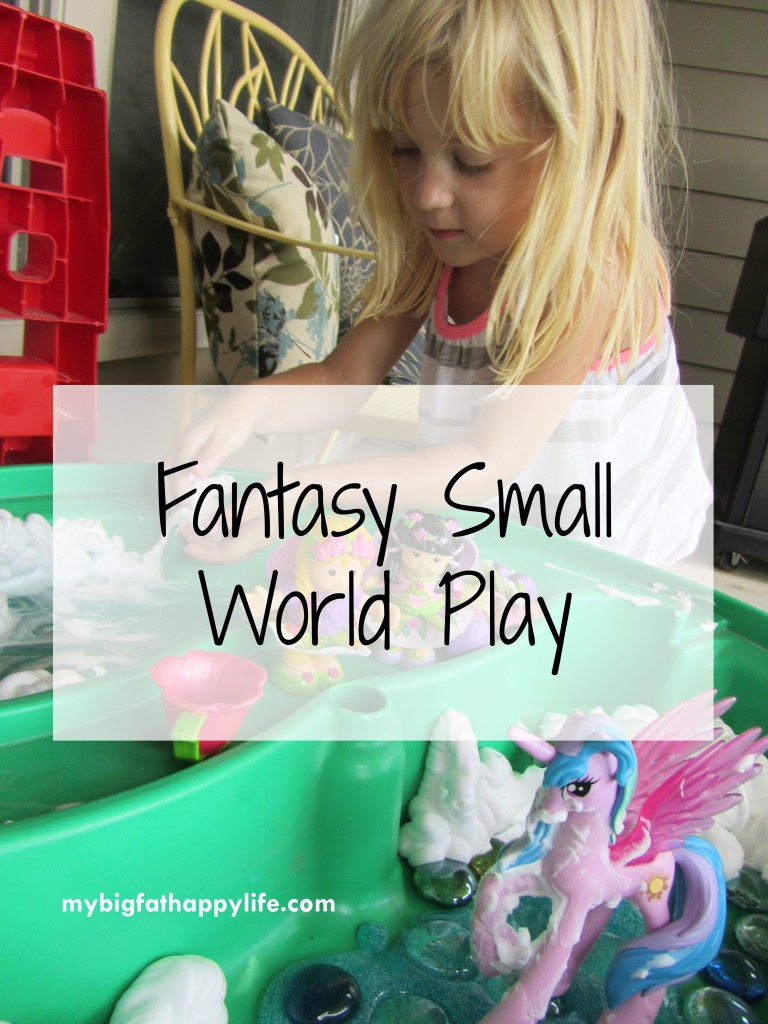 S and I went shopping in her playroom for all her unicorns and fairies to setup a Fantasy Small World. I love to involve S in the setup and prep work of projects; it helps to get her excited.
We took her toys, decorative flat gems, and shaving cream outside to S's clean water/sand table. S added the decorative flat gems to her table first. I pulled out the shaving cream to add clouds and S thought that was so awesome that she wanted to help squirting shaving cream.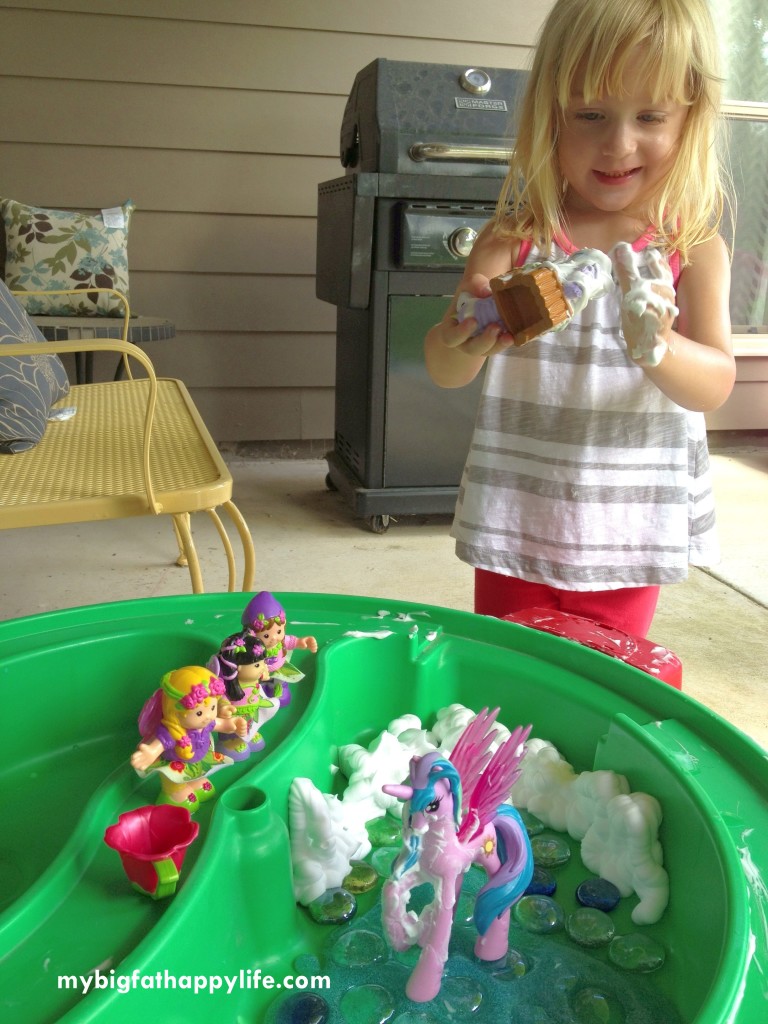 Seriously, S's favorite part of the small world was covering the unicorns and fairies with shaving cream. About halfway through our playing S decided she needed some water to wash her hands and toys off in as she played. I also recommend having a towel out to dry hands.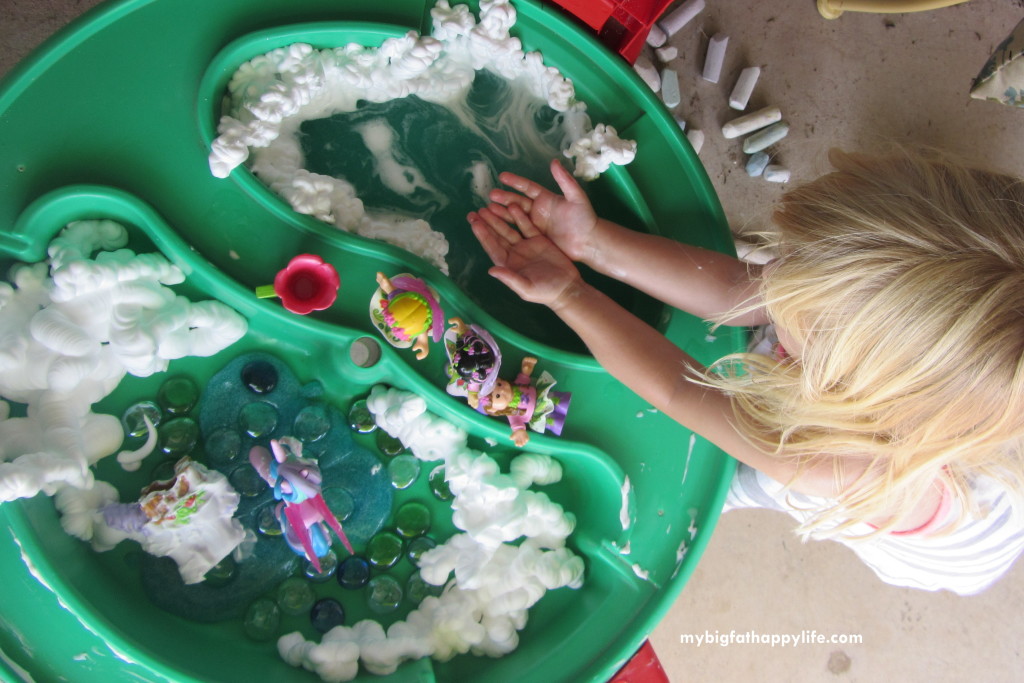 S played for about 1 hour and 45 minutes until she told me she wanted to go inside because it was too hot out.
The best thing about making a mess outside is that when S is finished I take the garden hose and rinse off all the toys and water table. Then I leave the toys on our patio table to dry.
For more small world play, visit our previous posts:
Have you played with shaving cream with your child?