Disclosure: My Big Fat Happy Life is a participant in the Amazon Services LLC Associates Program, an affiliate advertising program designed to provide a means for sites to earn advertising fees by advertising and linking to amazon.com.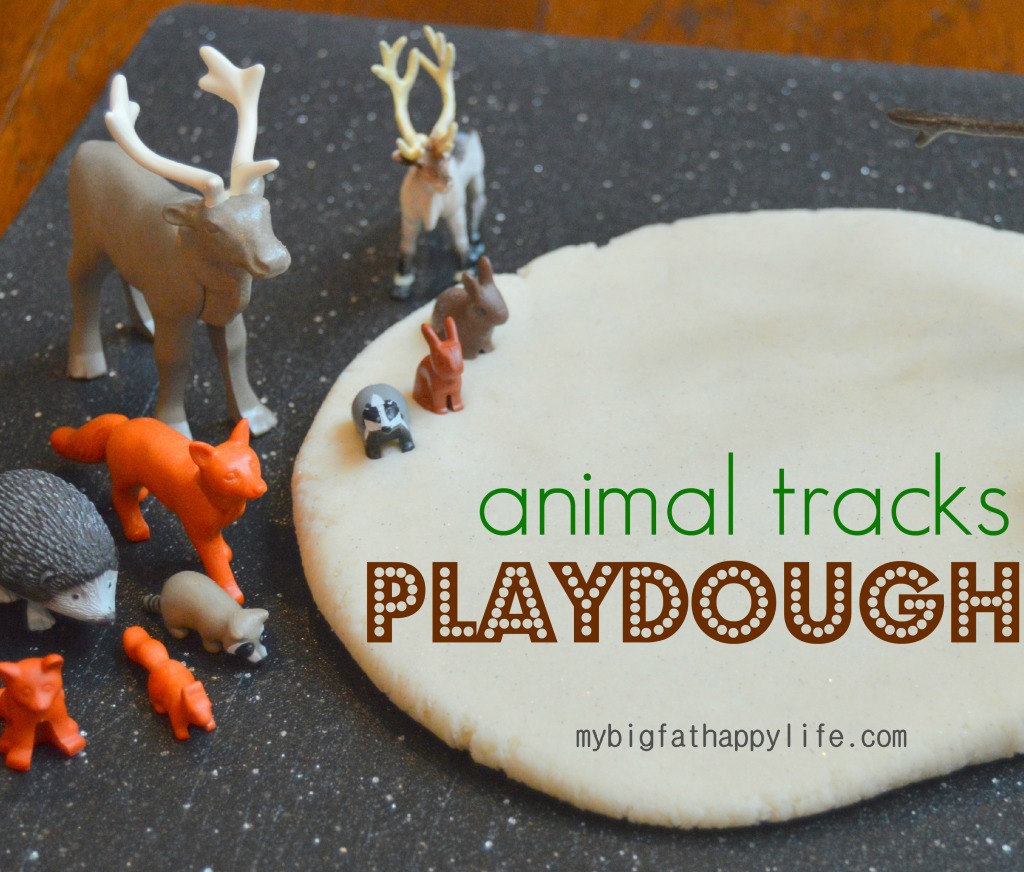 I believe I have mentioned before that one of my daughter's favorite books is Who Pooped in the Sonoran Desert? The book explores identifying animals in the Sonoran Desert based on their tracks and scat. The author has a whole series based on different National Parks around the country. We picked the book up during our trip to Arizona. Using the book as a leaping off point, S and I started by making snow playdough to explore animal tracks
To make the snow playdough we used our standard no cook recipe and added white and black glitter to the dough.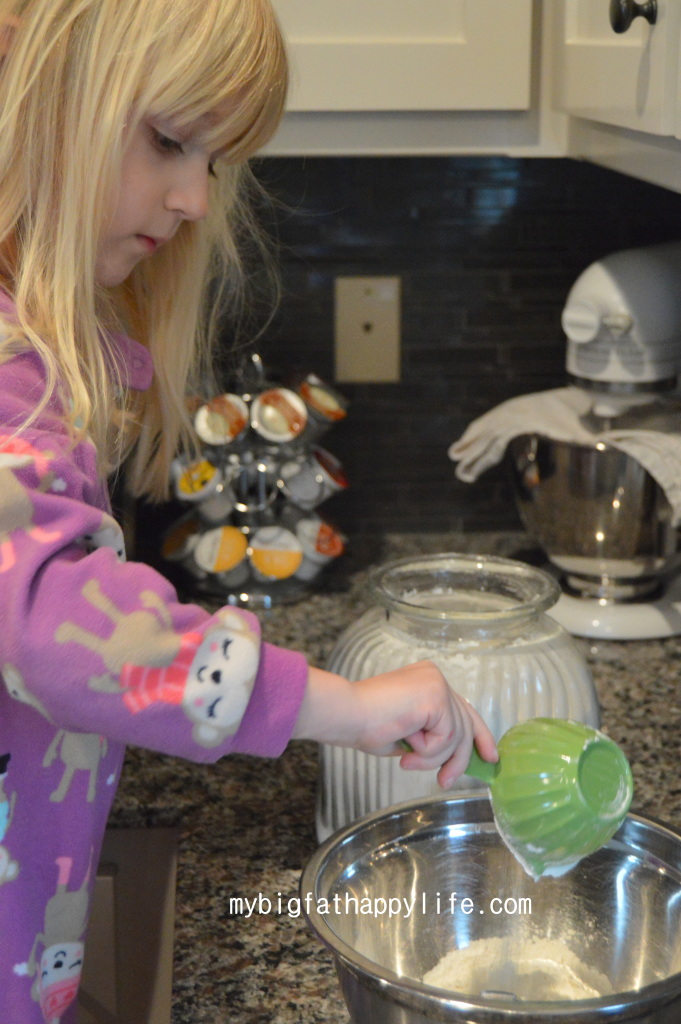 Base Recipe
1 cup flour
1/2 cup salt
1 tablespoon cream of tarter
1 tablespoon vegetable oil
1 cup of boiling water
optional: glitter
Mix flour, salt, and cream of tarter together. Add oil and water and mix until combined. Roll out onto a lightly floured surface and knead. If the playdough is sticky knead in additional flour. *Test the temperature of the playdough before allowing children to knead.
Playtime
Once the dough was cool we pulled out a bunch of animals to make tracks in the snow. Many of the animals we used were ones from our playmobil sets.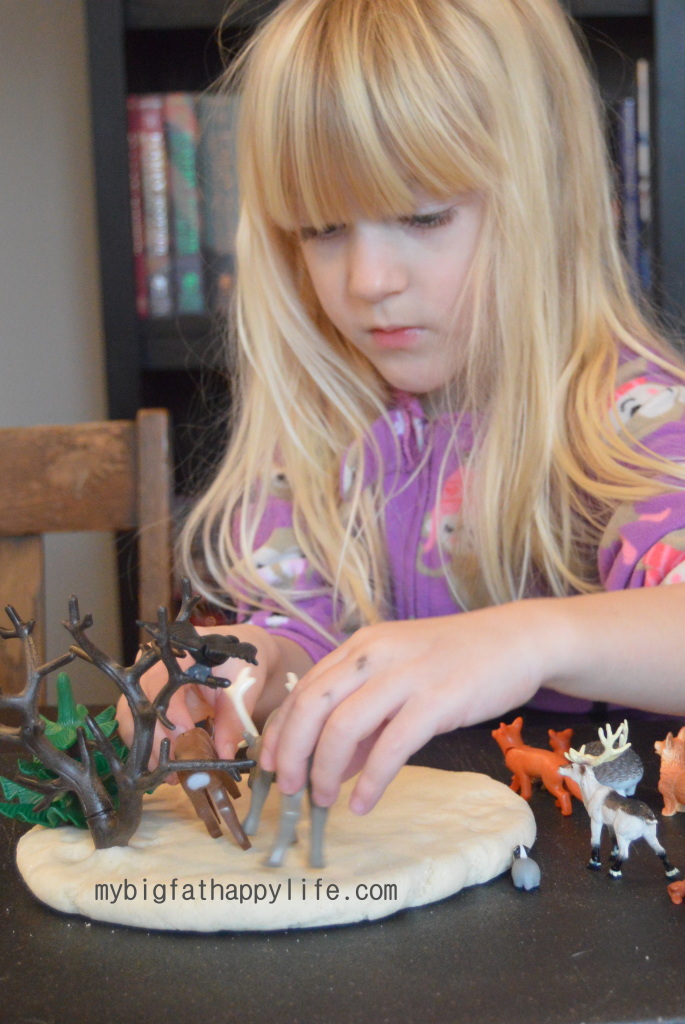 Those animals explored all over the snow covered ground. We observed the different tracks that were left by the different animals. What was great about the playdough is when it has too many tracks on it we just rolled the dough back into a ball and then flattened it back out. It was like a snow storm hit and left fresh snow.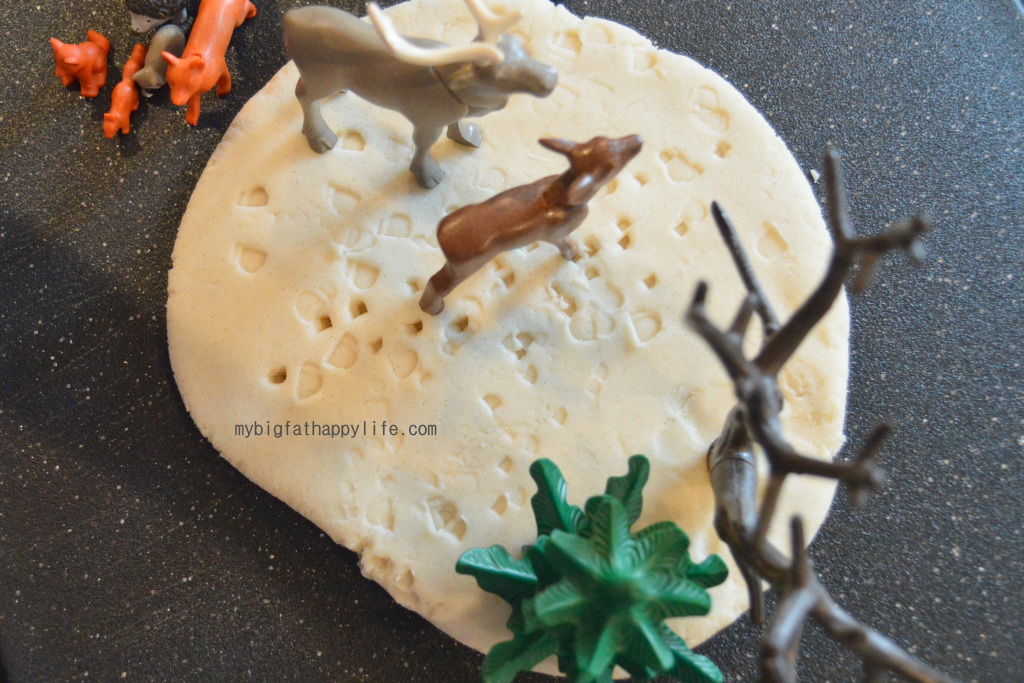 We talked about where the different animals live and built dens or caves for them. Others hung out amongst the trees. S even fed the animals different foods.