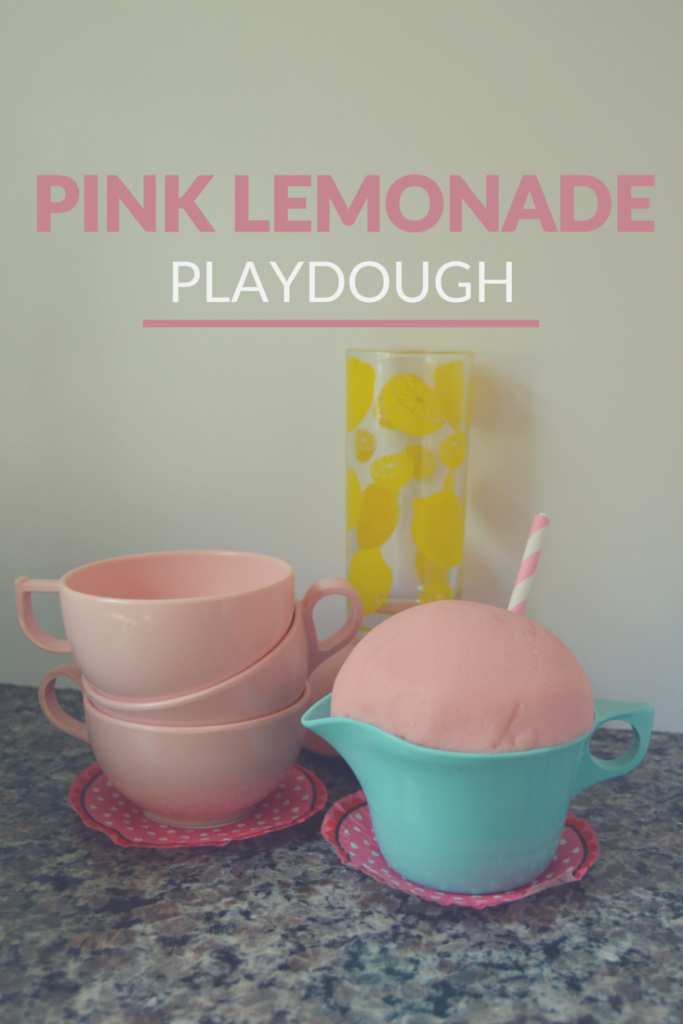 S loves playdough and it's always fun to make some from scratch. I love homemade playdough so much more than store bought. This time we decided to make pink lemonade scented playdough.
I use a playdough recipe that does not require it to be cooked that way S can help me, since that's half the fun – all the measuring, pouring, mixing and kneading.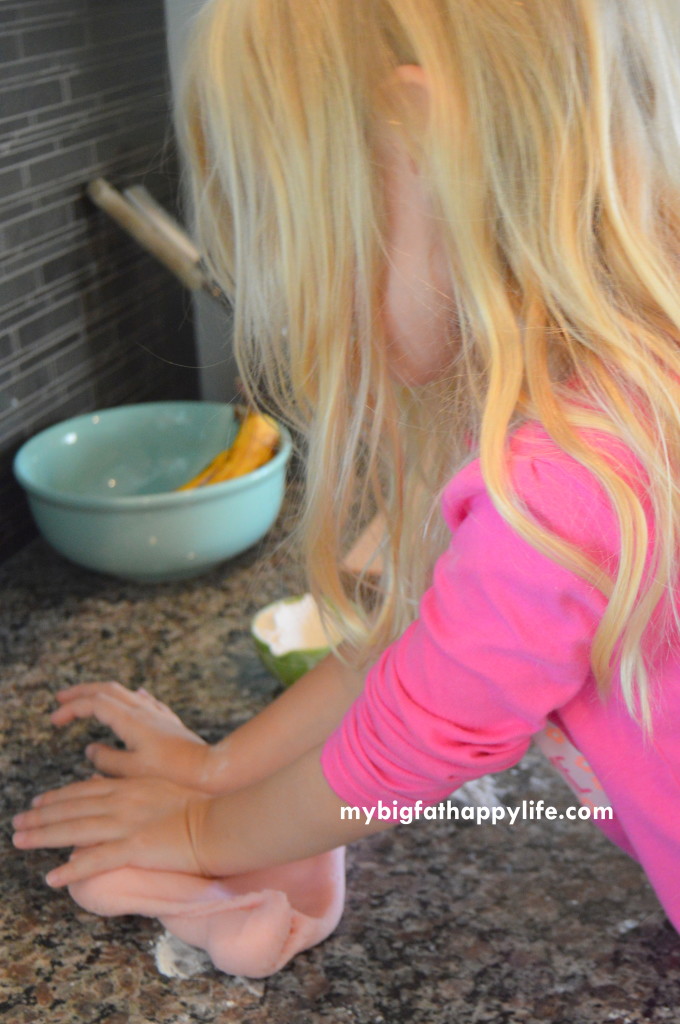 Pink Lemonade Playdough Recipe
1 cup flour
1/2 cup salt
1 tablespoon cream of tarter
2 envelopes of Koolaid Pink Lemonade (unsweetened)
1 tablespoon vegetable oil
1 cup of boiling water
Mix flour, salt, and cream of tarter together. Add oil and water and mix until combined. Roll out onto a lightly floured surface and knead.
If the playdough is sticky knead in additional flour. *Test the temperature of the playdough before allowing children to knead.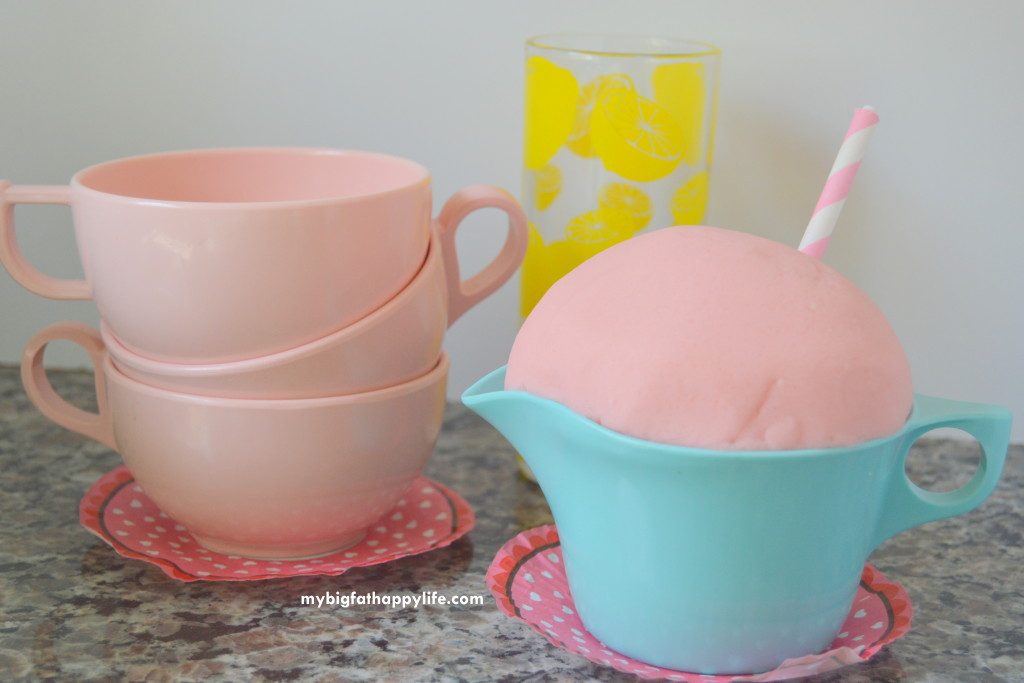 Ways to Play
After making the playdough, S sat down at the table with cupcake liners, tea cups, paper straws and lollipop sticks.
She loved smelling the playdough while she played. I loved that the playdough looks and smells like pink lemonade.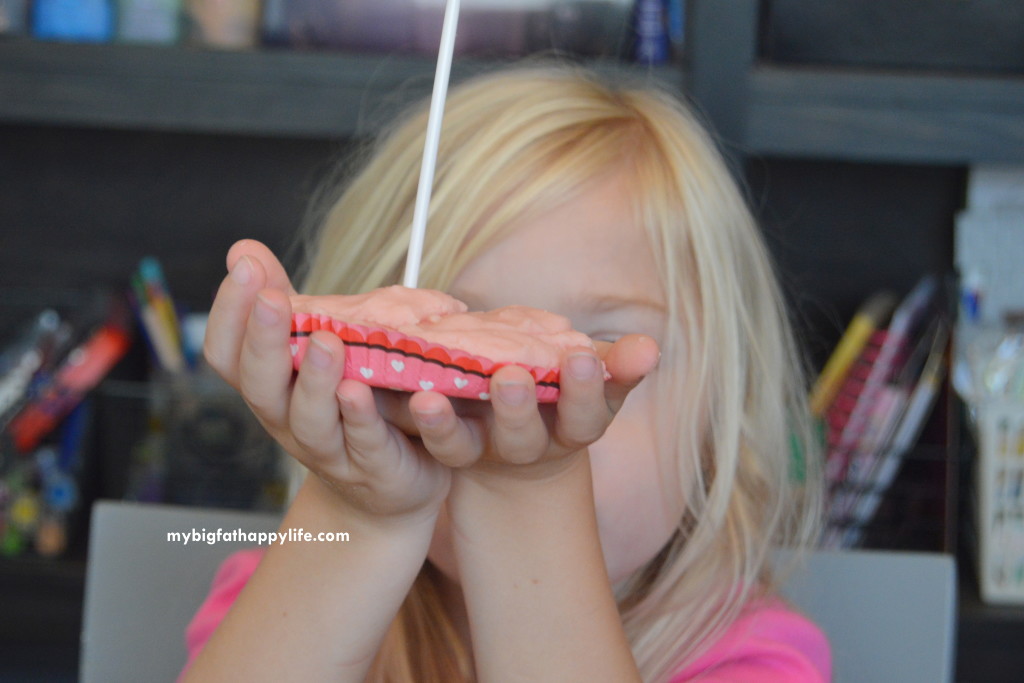 Note: This playdough recipe is safe to be eaten, however it will not taste very good!
I think the smell does fade some over time, but a week later the play dough does still have its scent. I store our playdough in Ziploc bags or airtight containers

More Playdough Ideas
What is your favorite way to play with play dough?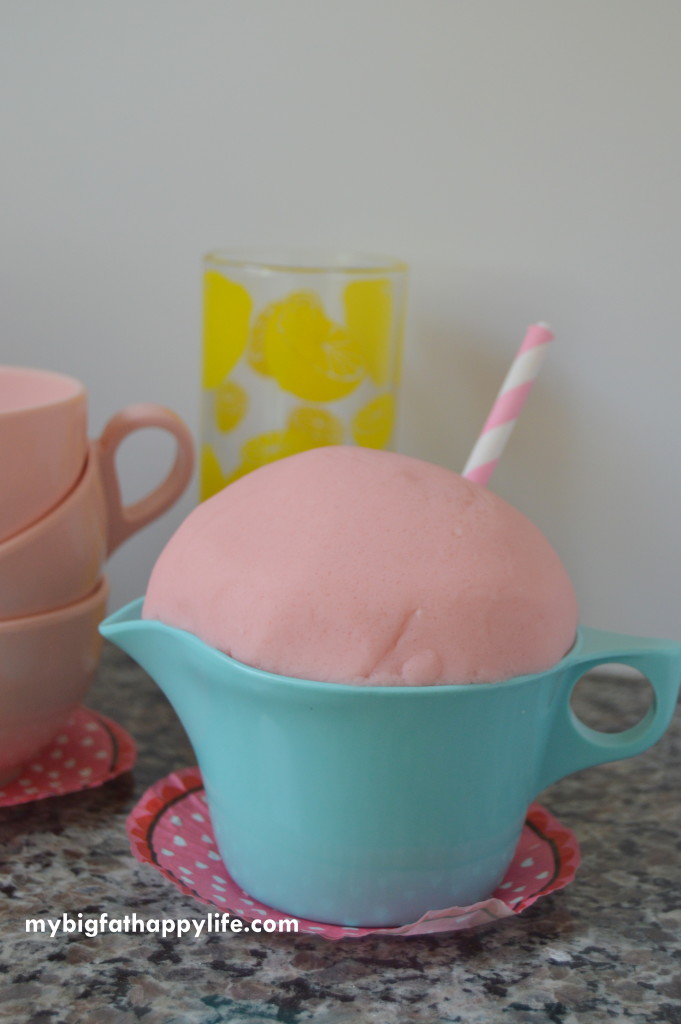 You may find me linking up with the following: Mon: Magic Moments; Made by You Mondays; Creative Mondays; Merry Monday; Motivational Monday; Manic Mondays; What'd You Do This Weekend?; Creative Inspiration Tue: Treasure Box Tuesday; Twinkly Tuesday; Turn it Up Tuesday; Good Tip Tuesdays; Lou Lou Girls Link Party; Delicious Dish Tuesday; Wed: The Wednesday Roundup; Centerpiece Wednesday; Retro Repin Party; Wake up Wednesday; Creative Spark; Thur: Weekly Kids Co-Op; The Pin Junkie Pin Party; Thrify Thursday; On Display Thursday; Fri: Pretty Pintastic Party; Foodie Friends Friday; Family Fun Friday; Product Review; Weekends: Country Kids with Coombe Mill; Snickerdoodle Sunday; Show Me Saturday; Ultimate Link Party; Coast to Coast Blog Post Party