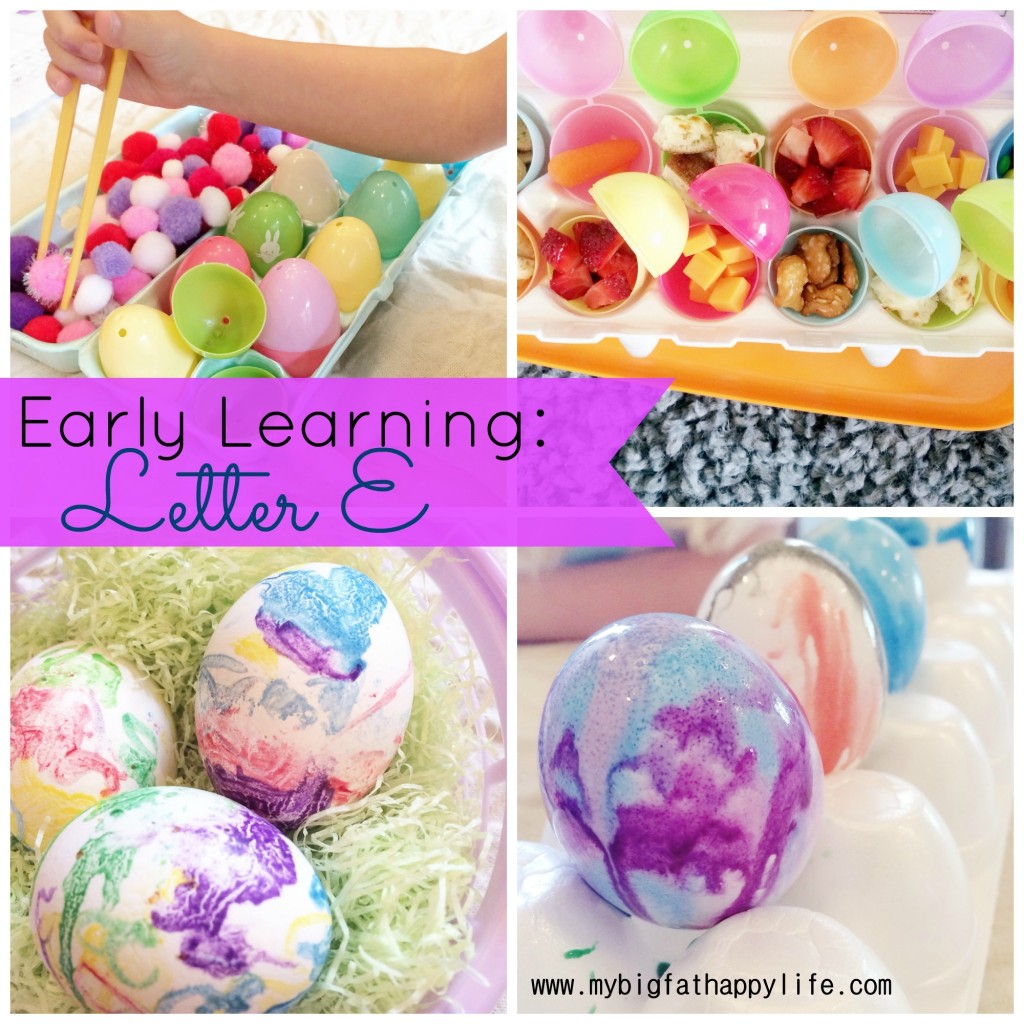 S has been saying she loves and cannot wait for Easter since Christmas. I thought it would be fun to have some learning activities centered around Easter.
I always mixed up the activities and try to balance the fun with practicing writing and numbers. Below are links to the printables that we used this week:
Easter Egg Coloring Page by Kids Activities Blog
Easter Pack by 3 Dinosaurs
Easter Maze by Santa-t
Letter E Maze by Teaching Little Ones at Home
Letter E Formation Practice Sheet by Teaching Little Ones at Home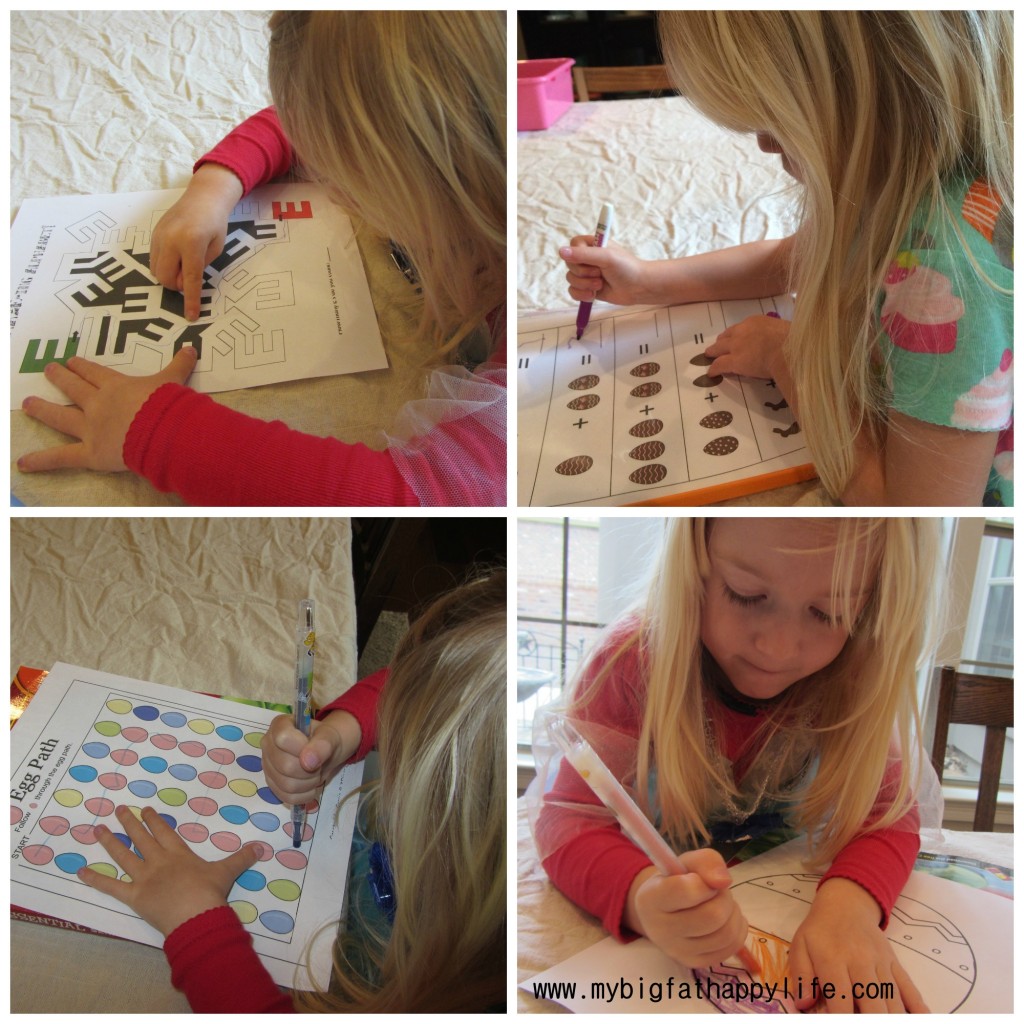 Math: Jelly Bean Patterns
I printed out blank ovals on a piece of paper to use as a template to create patterns. I started a pattern using jelly beans and asked S to finish the pattern. She did a great job and I like that I can use the template over and over.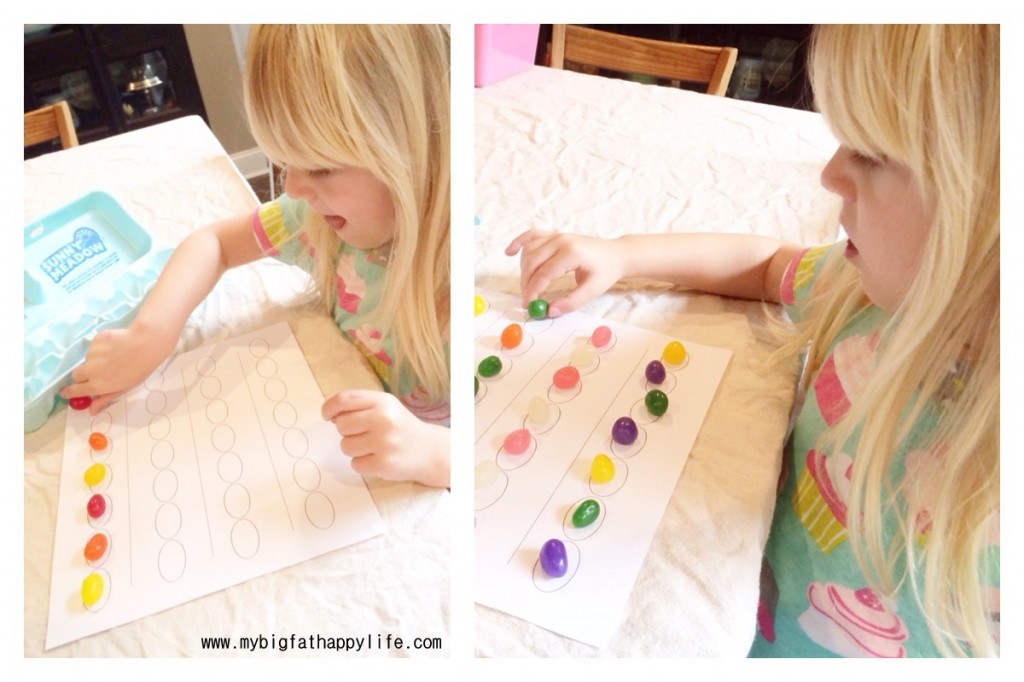 Writing: Letter E
Both S and I really like the letter formation boxes from Teaching Little Ones at Home. She breezed through the boxes practicing her E's without any whining :). I place the paper in a page protector so that we can use over and over.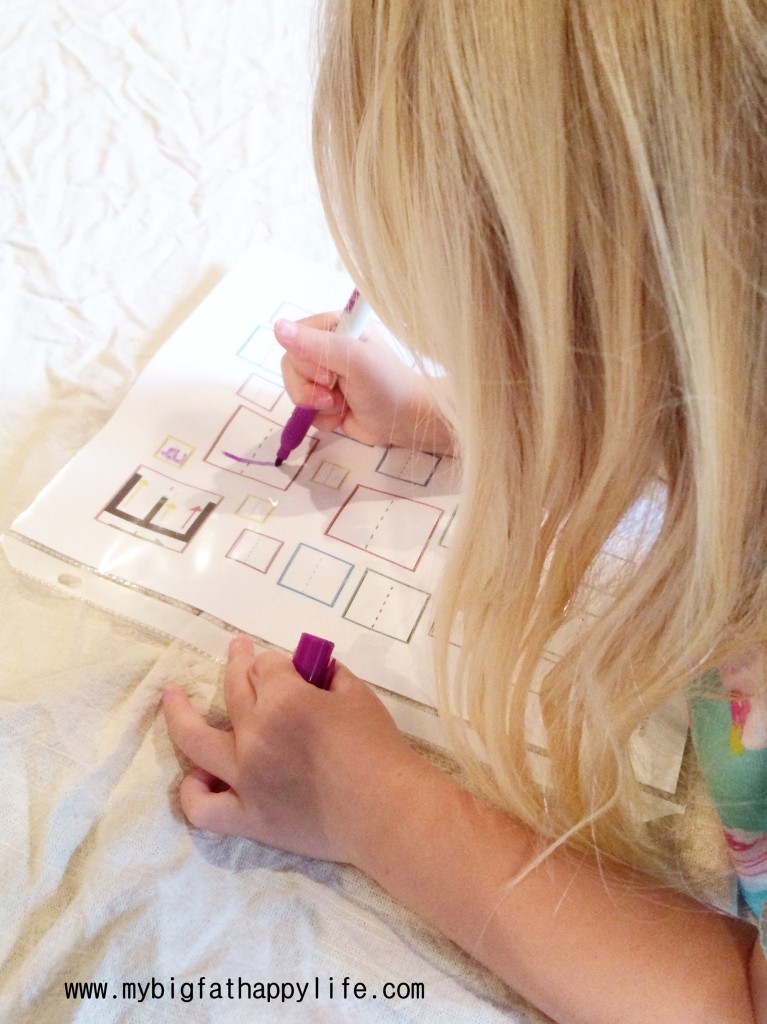 Math: Jelly Bean Graphing
I placed a random amount of jelly beans in a bowl and asked S to guess which color had the most. Then she placed each jelly bean on a graph to see which jelly bean was most represented. S really enjoys graphing activities.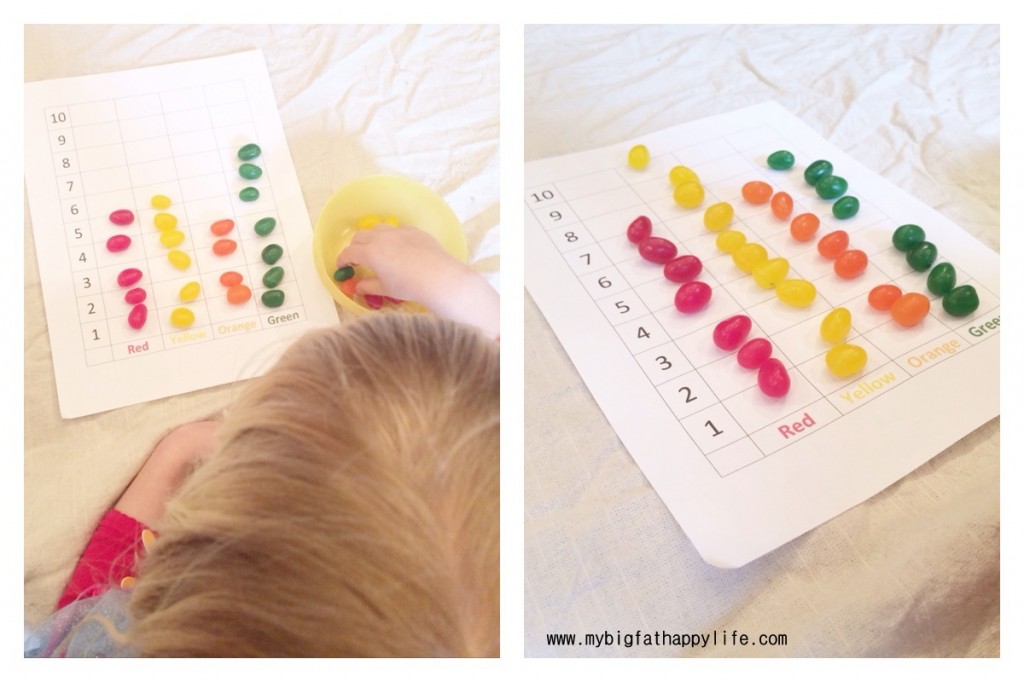 Math: Easter Egg Addition Equations
I wrote out addition equations and stuck each one in a plastic egg. I asked S to place pom poms in the egg to match the answer. If the equation was 3+3=, S put 3 pom poms in the top of the egg and 3 pom poms in the bottom and then counted the total. It was fun way to practice addition.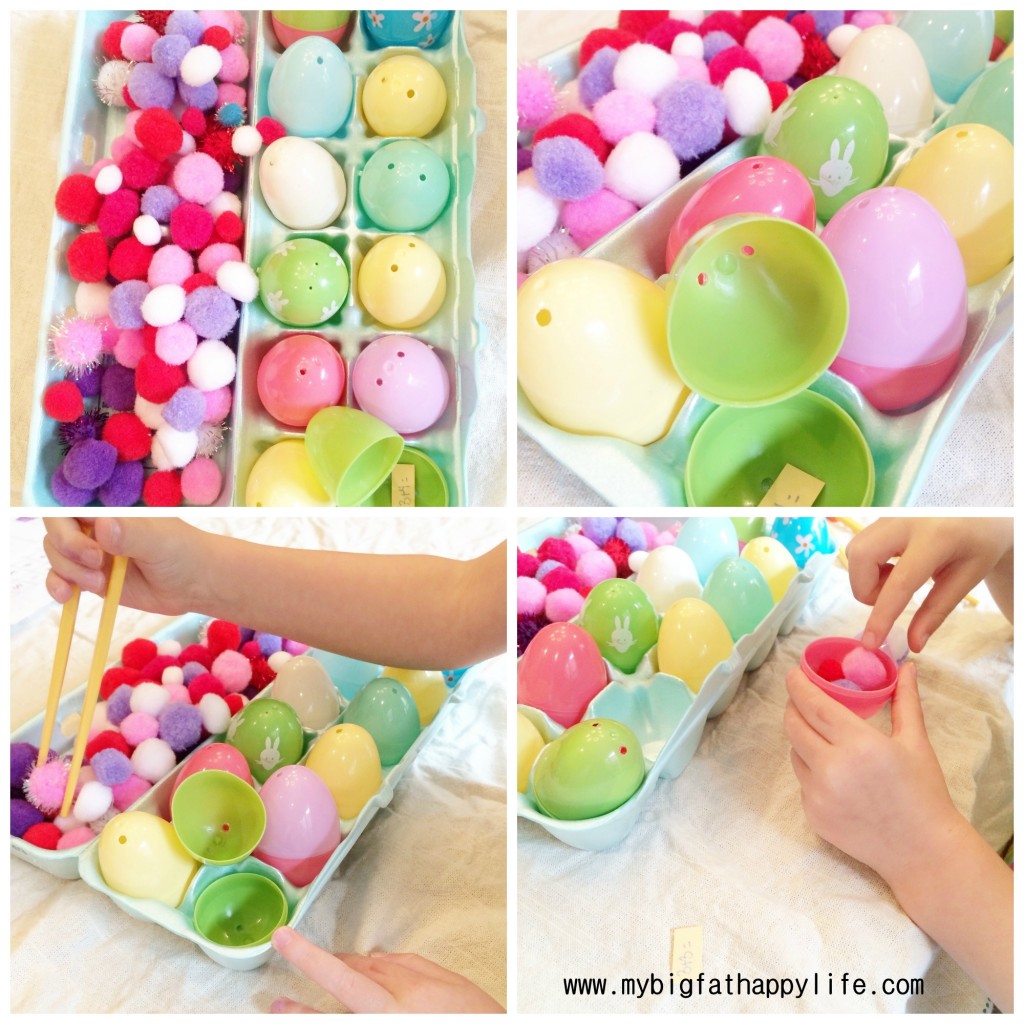 Sensory/Endless Play: Easter Egg Sensory Bin
For this sensory bin, I used all items that I had in our Easter tote leftover from previous years. I filled a bin with a couple different types of Easter grass. I placed random items in the plastic eggs: some stamps, a couple beads, some stickers, etc. just something small so that when S opened the egg there was something there. I gave S an egg carton, plastic basket, dye cups and the wand to dye eggs with.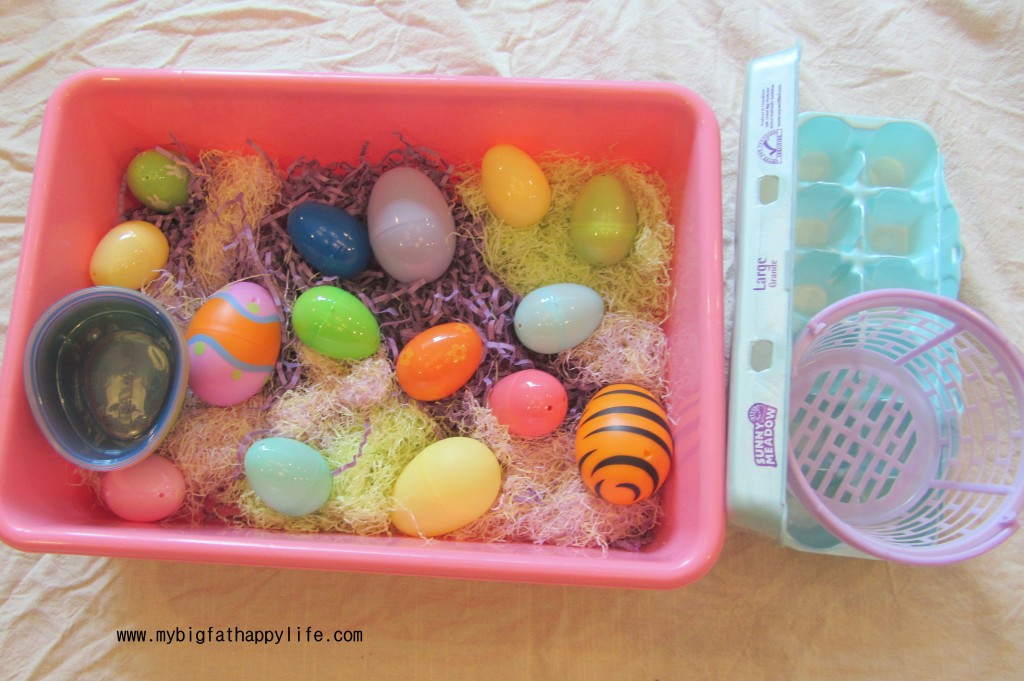 She played by pulling out the plastic eggs using the wand. S would shake the egg before opening it to see what was inside. She collected her treasures in the basket and put the eggs into the egg carton. Once she had removed all the eggs from the bin, S collected the grass in the dye cups and served it to me as "ice cream". Yum!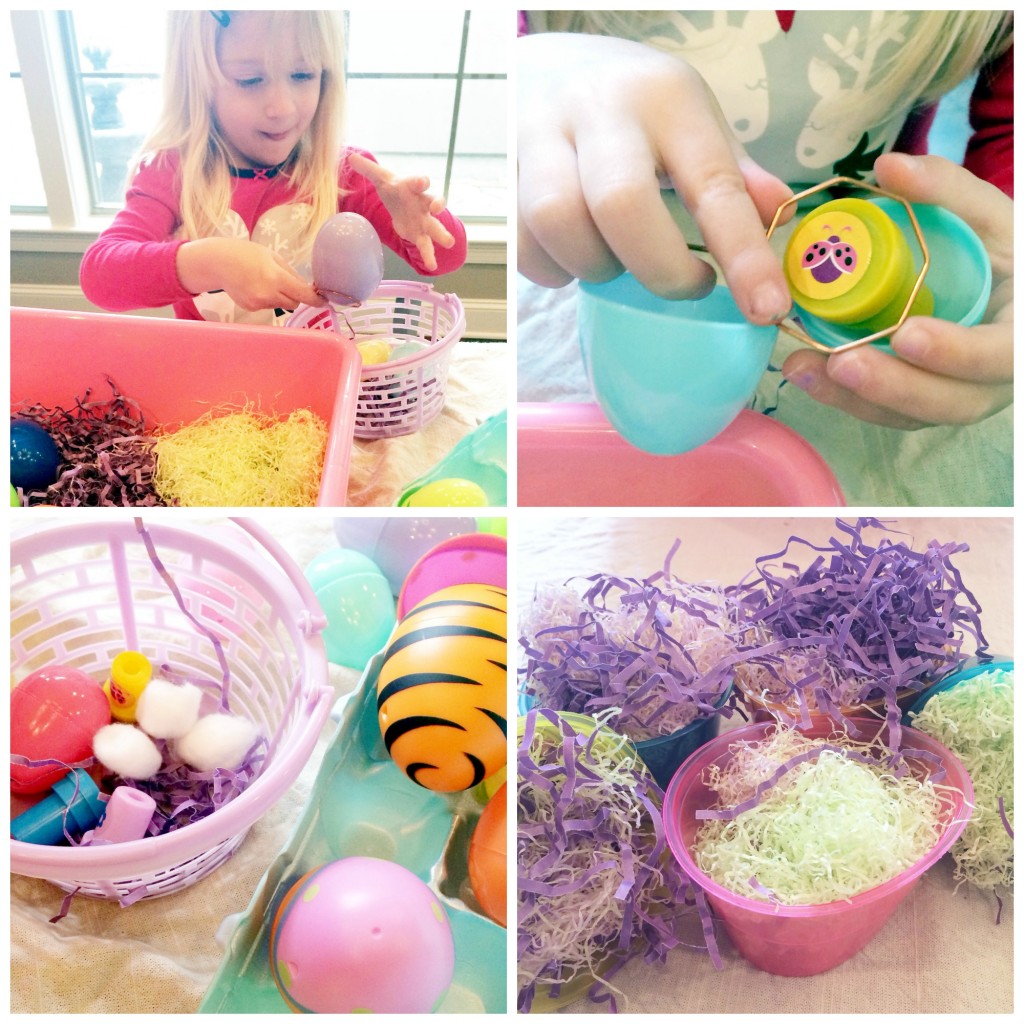 Ate: Easter Egg Lunch
After washing both the plastic eggs and the egg carton, I placed the eggs in the carton and started filling them with food for lunch. Some food that I used was strawberries, baby carrots, cheese, goldfish, pizza and a some m&ms. S ate all the food, which she hardly ever does! She loved having lunch this way so much that she asked for it again the next day.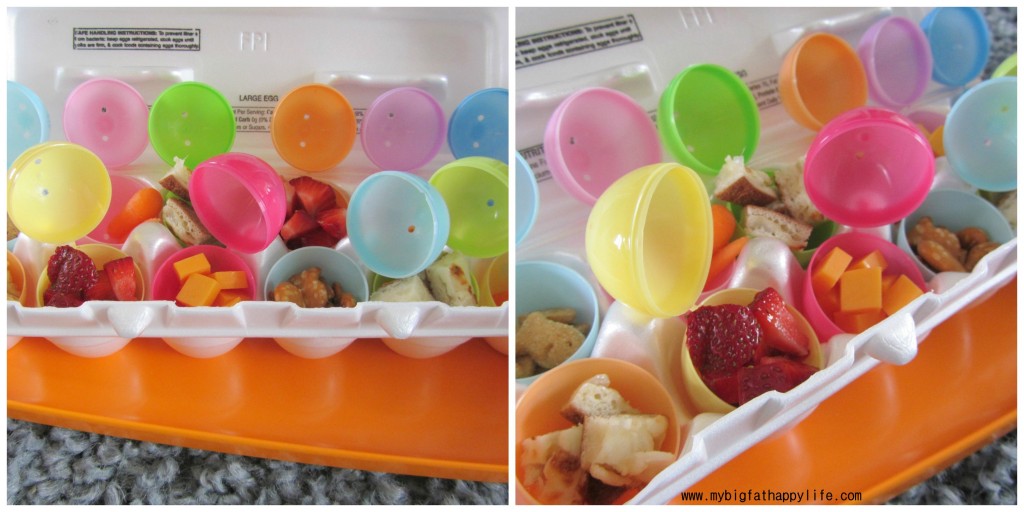 Arts & Crafts: Melted Crayon, Watercolor, and Shaving Cream Easter Eggs
S decorated Easter eggs using three different methods. Full directions are available in this post from Monday. I think our favorite was the melted crayon!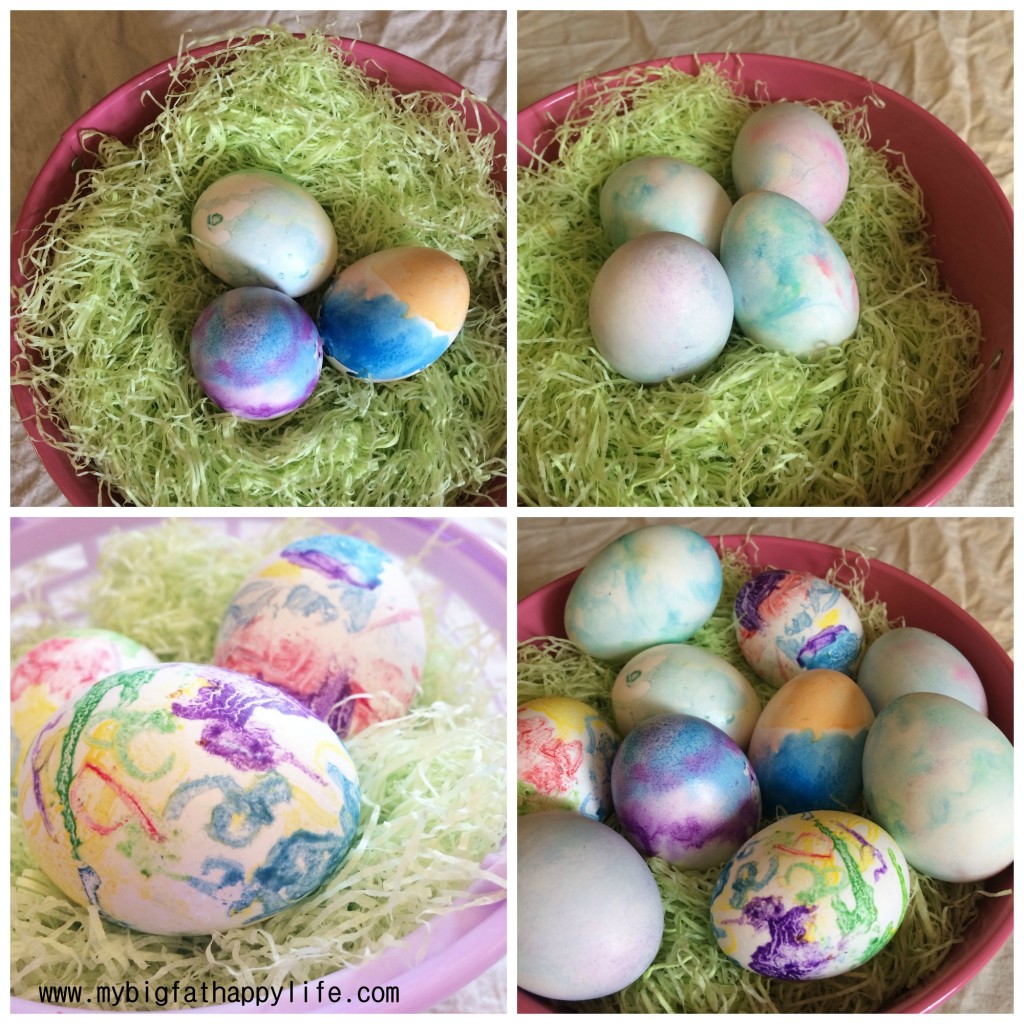 Puzzle: Bunny
S put together this 100 piece puzzle that I found in Target's dollar spot.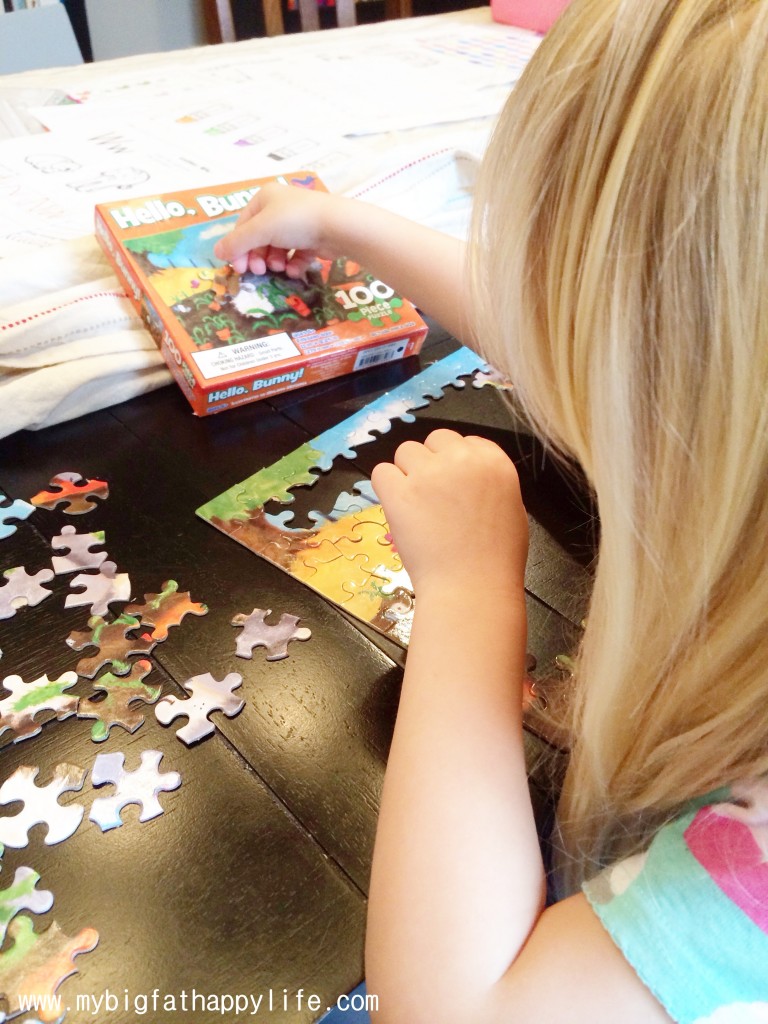 Books
We love Little Critter books! S has all of mine from when I was a child and we read them often.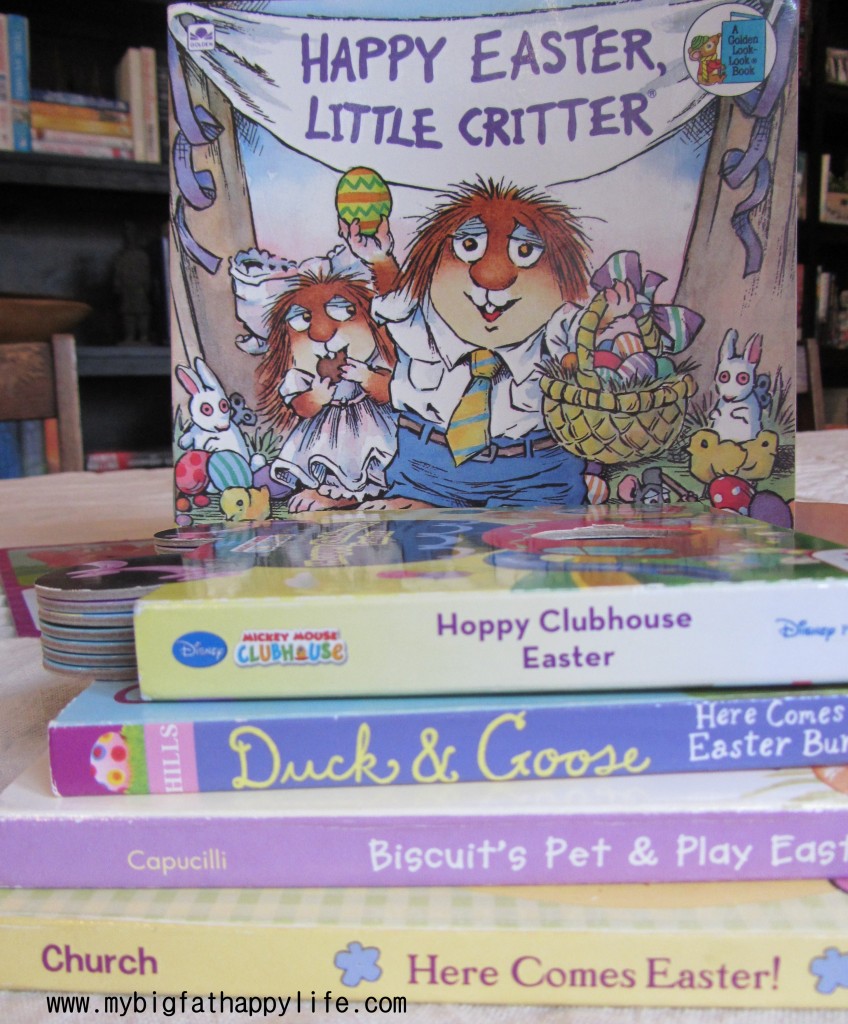 We had a great week!