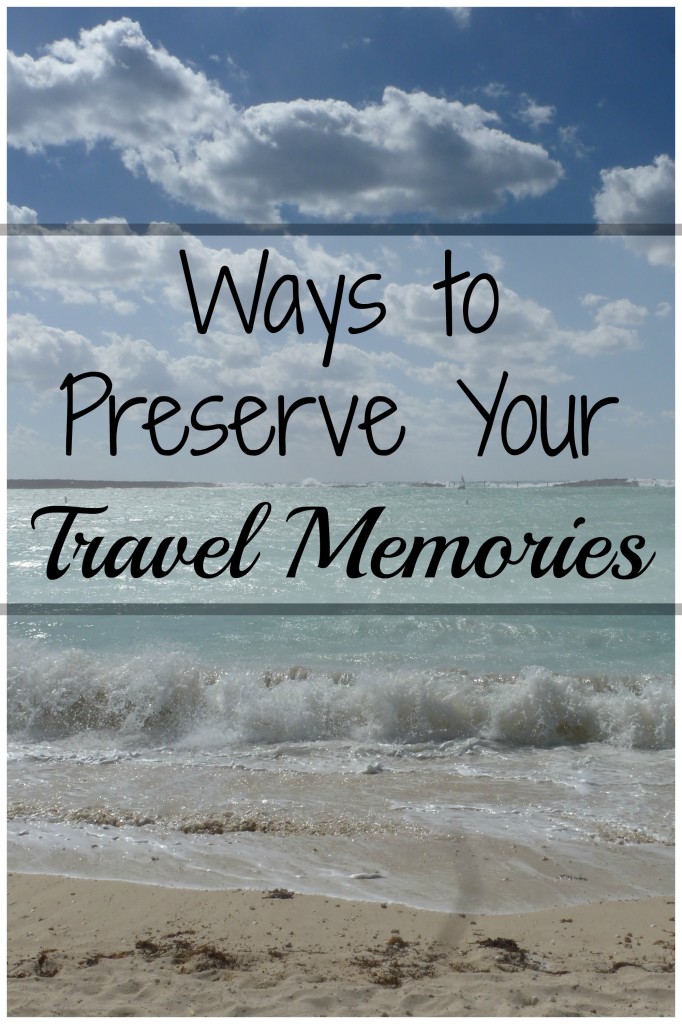 I love to travel! I love to explore new places (near and far), spend time with my family and create memories. I love to take photographs – they are a reminder of everything we saw and did, the colors, the feel, the experience and of course us. I frequently show S photographs from our travels as reminders, some trips were from when she was too young to remember or she has forgotten some of the details.
I like to surround myself with memories, especially from my travels. Below are some of my favorite ways to preserve our travel memories.
Photo Travel Map
On my bucket list is to take S to visit all 50 states by the time she graduates from high school. We have made a dent in the states including the two hardest/most expensive states to visit. My goal is to take a photo of us, preferably as a family, in each state and attach it to my Photo Travel Map. This map of the states is housed in our master bedroom. For more details on how to create your own Photo Travel Map you can see my original post here.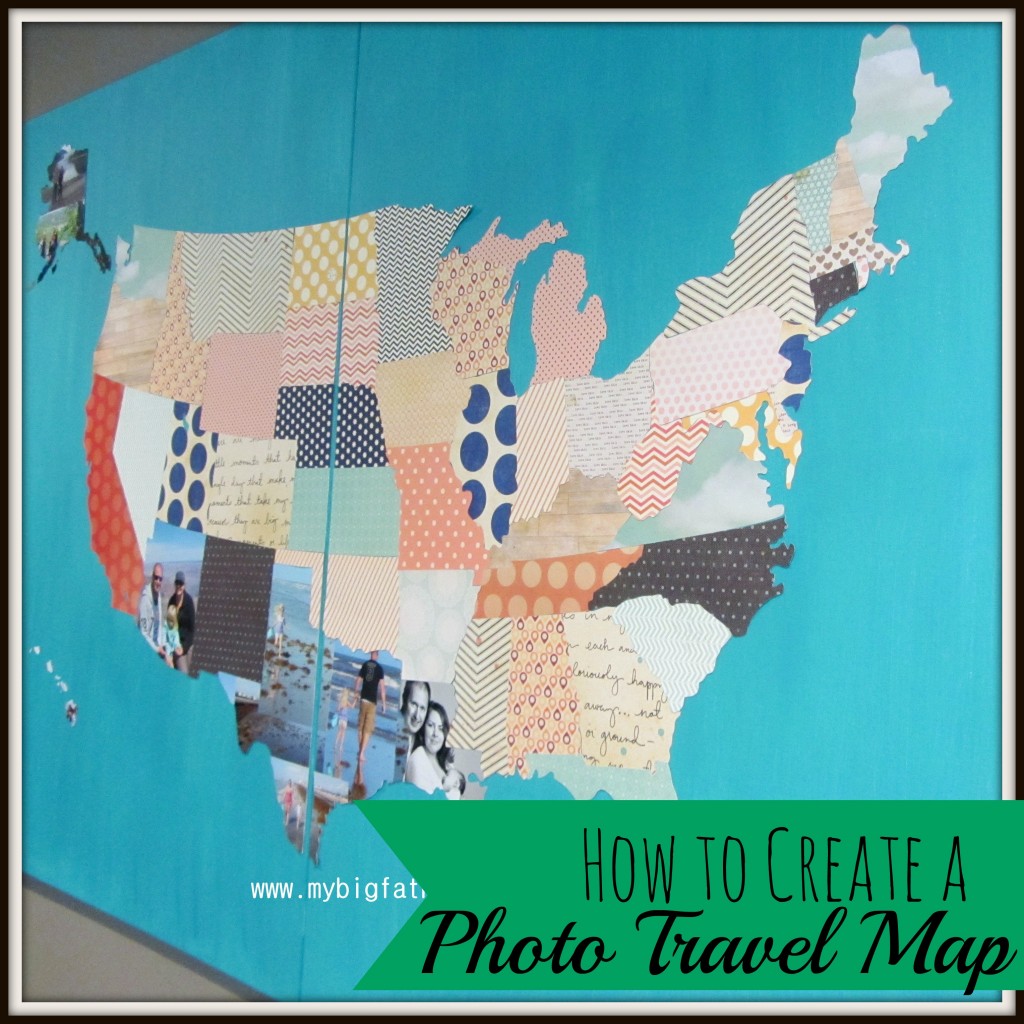 Beach Souvenir: Seashell Collection
Collecting seashells is always a favorite of ours during beach vacations. S has a collection of seashells from our various trips to the beach on display in her room. I believe that beach vacations are her favorites. Want to learn more about our seashell collection? You can see how we organize and display our treasures here. We have also made a picture frame using shells from the trip and it is the perfect spot to display a favorite photo from the trip. Another idea of an object to collect during your trips would be heart shaped rocks.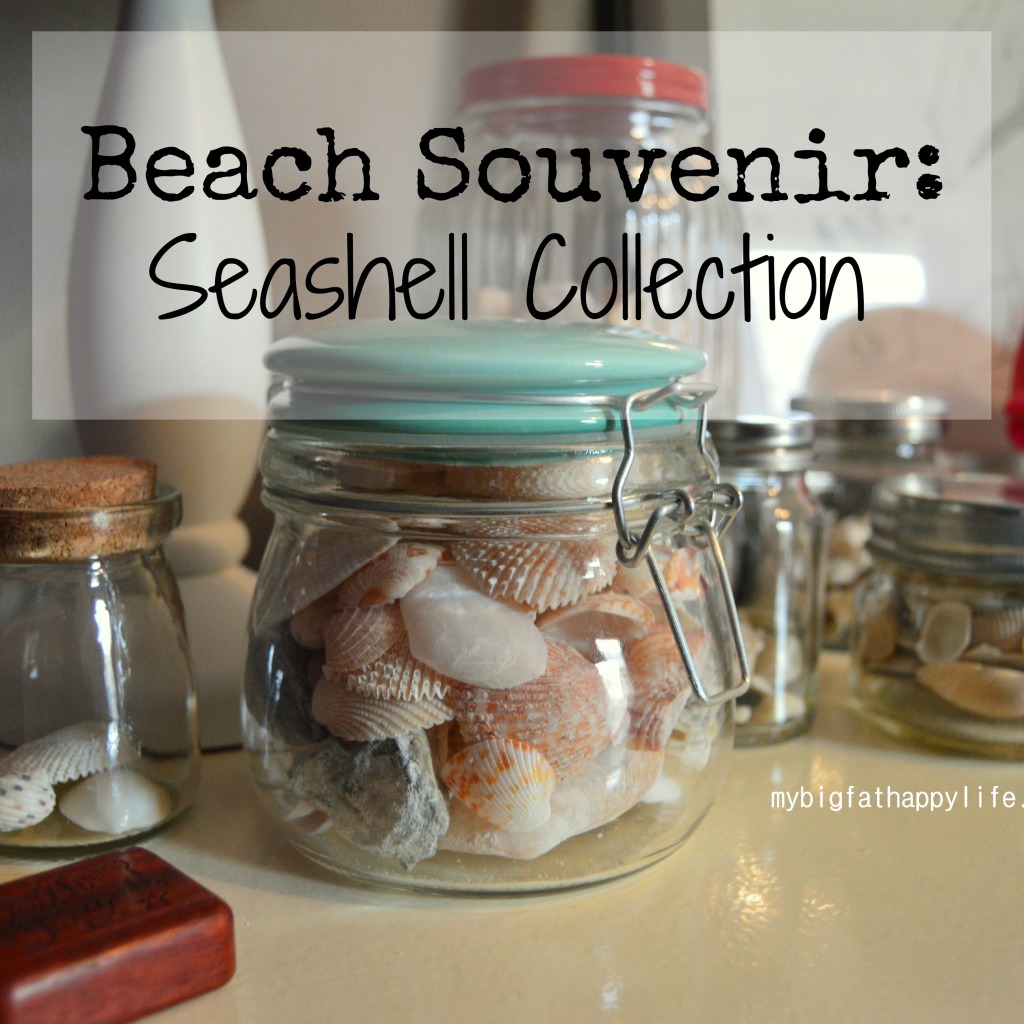 Scrapbook
I am a scrapbooker and scrapbook both our everyday life and our travels. I love to scrapbook – it's therapy to me 🙂 Preserving our photos along with our story is important to me. I know I wish that I had the photos/stories about my parents, grandparents, etc. Lately I have been using the easier route of using pocket scrapbooking, specifically Project Life. Pocket scrapbooking allows me to put my albums together quicker, because I can choose to add as much or as little embellishments as I want. S loves to look through my scrapbooks and talk about where we were and what we were doing.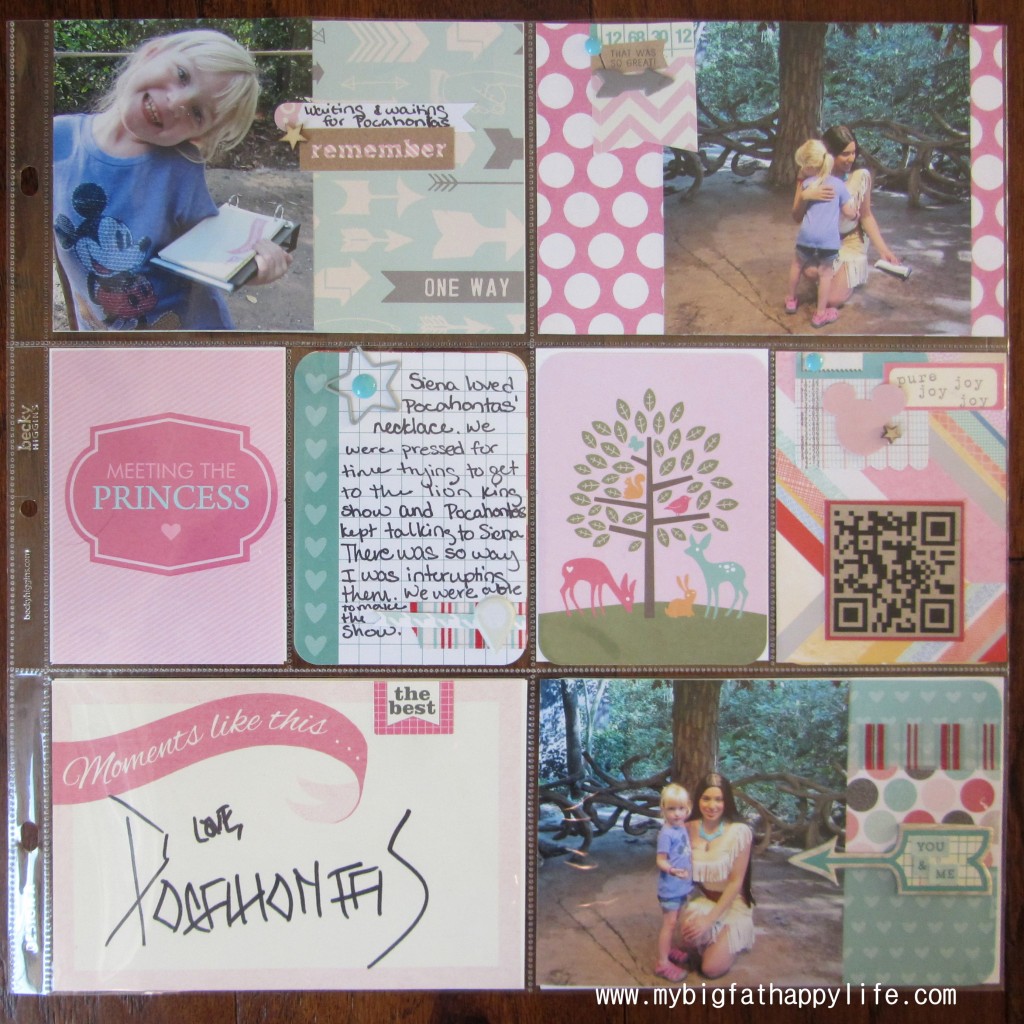 Journal
If a scrapbook is too much work or not your thing, what about a journal to remember your stories and place your photos in an album. There are so many fun notebooks available on the market. During down time (waiting in line, before bed or riding in a vehicle), you could jot down a couple notes that will help you remember your trip, your likes and dislikes, and answers to questions you might ask your kids at the end of the day – for example: what was your favorite/least favorite part of the day.
Create a Photo Book
If you are not crafty, a photo book is a great option to get your photos printed in an easy to view way. Shutterfly is my favorite photo printing site. Their photo books are easy to create with many options for the color and design of each page. Or you can go the simple route and have the photos automatically added to the pages.
Consider printing an extra photo book for a family member who you traveled with. My niece went with us to Hawaii several years ago and I sent her a photo book to remember the trip. Plus she was able to share her trip with friends and family members.
Purchase a Special Souvenir
Purchasing a special souvenir will remind you of your trip each time you use it, wear it or see it. Some ideas might include a piece of art by a local artist, a cookbook specific to the cuisine in the area that you travel to, a piece of jewelry (especially one created locally) or something that you might collect (I love Christmas ornaments and boxes – ceramic, wood, etc.).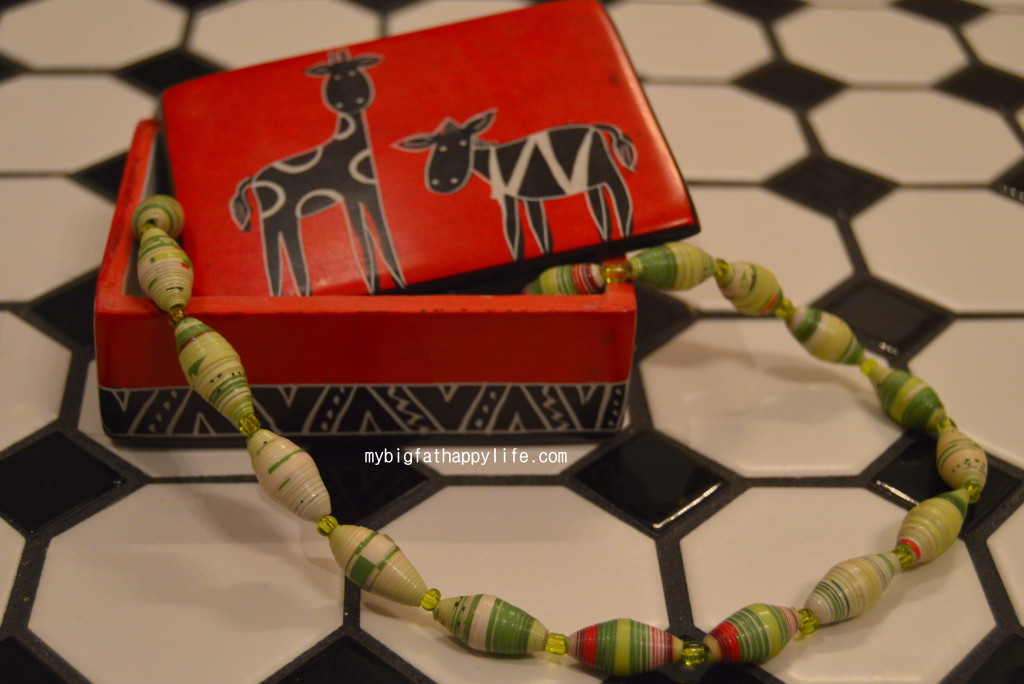 I hope these ideas get you thinking about ways to preserve your family memories.
What is your favorite way to preserve your travel memories?
You may find me linking up with the following: Mon: Magic Moments; Made by You Mondays; Creative Mondays; Merry Monday; Motivational Monday; Manic Mondays; What'd You Do This Weekend?; Creative Inspiration Tue: Treasure Box Tuesday; Twinkly Tuesday; Turn it Up Tuesday; Good Tip Tuesdays; Lou Lou Girls Link Party; Delicious Dish Tuesday; Wed: The Wednesday Roundup; Centerpiece Wednesday; Retro Repin Party; Wake up Wednesday; Creative Spark; Thur: Weekly Kids Co-Op; The Pin Junkie Pin Party; Thrify Thursday; On Display Thursday; Fri: Favorite Things Friday; Pretty Pintastic Party; Foodie Friends Friday; Family Fun Friday; Product Review; Weekends: Country Kids with Coombe Mill; Snickerdoodle Sunday; Show Me Saturday; Ultimate Link Party; Coast to Coast Blog Post Party