Disclosure: My Big Fat Happy Life is a participant in the Amazon Services LLC Associates Program, an affiliate advertising program designed to provide a means for sites to earn advertising fees by advertising and linking to amazon.com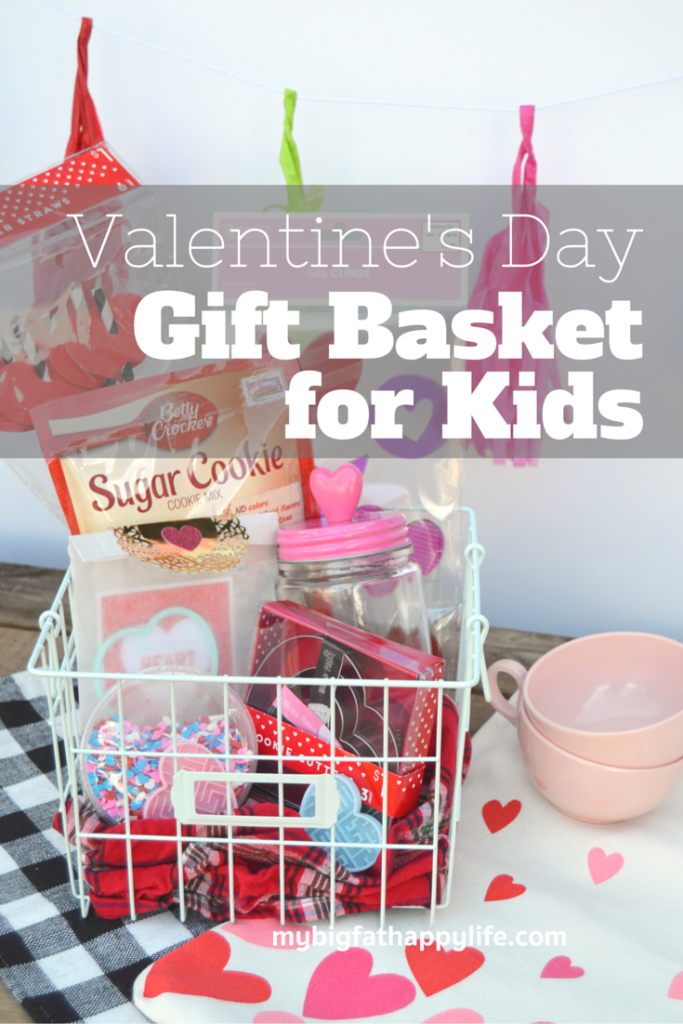 We have friends that live over 400 miles away, so S thought it would be fun to send their two children a Valentine's Day Gift Basket. We thought it was an extra special way to let them know we are thinking of them.
I picked up all of the items for my gift basket at Target with the majority of them coming from Bullseye's Playground (the former Dollar Spot). I don't know about you but I have to start every shopping trip to Target at Bullseye's Playground – adding way too many items to my cart!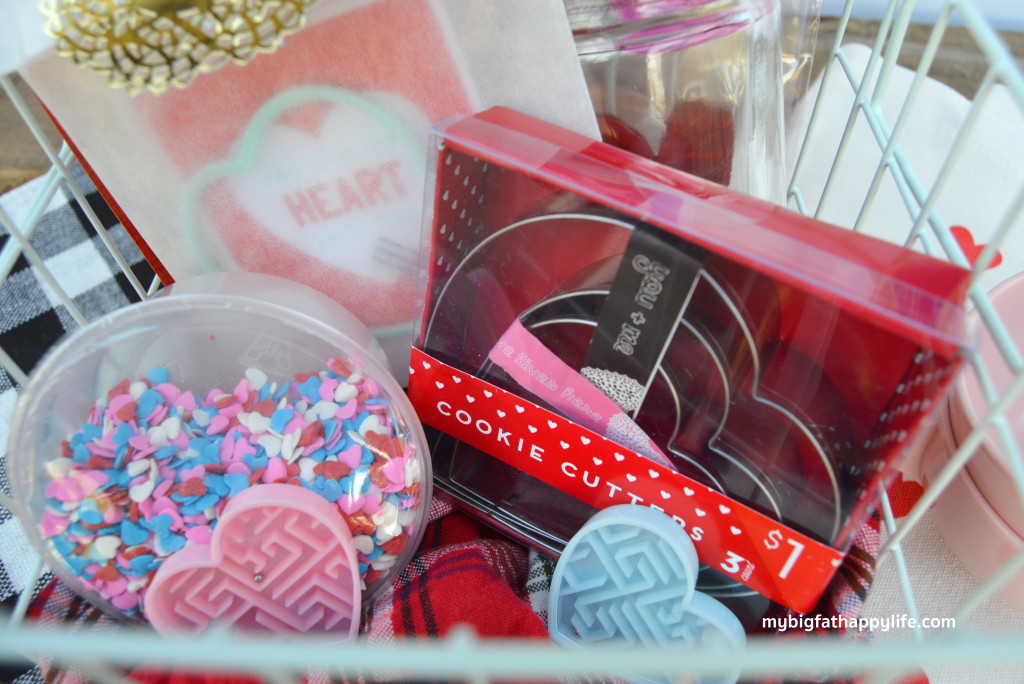 This gift basket focused on baking, so we included cookie mix, heart shaped cookie cutters, sprinkles, and fun Valentine's Day straws for a drink of milk while eating the cookies. S also picked out a couple small toys, window clings and of course wrote out Valentines for each child.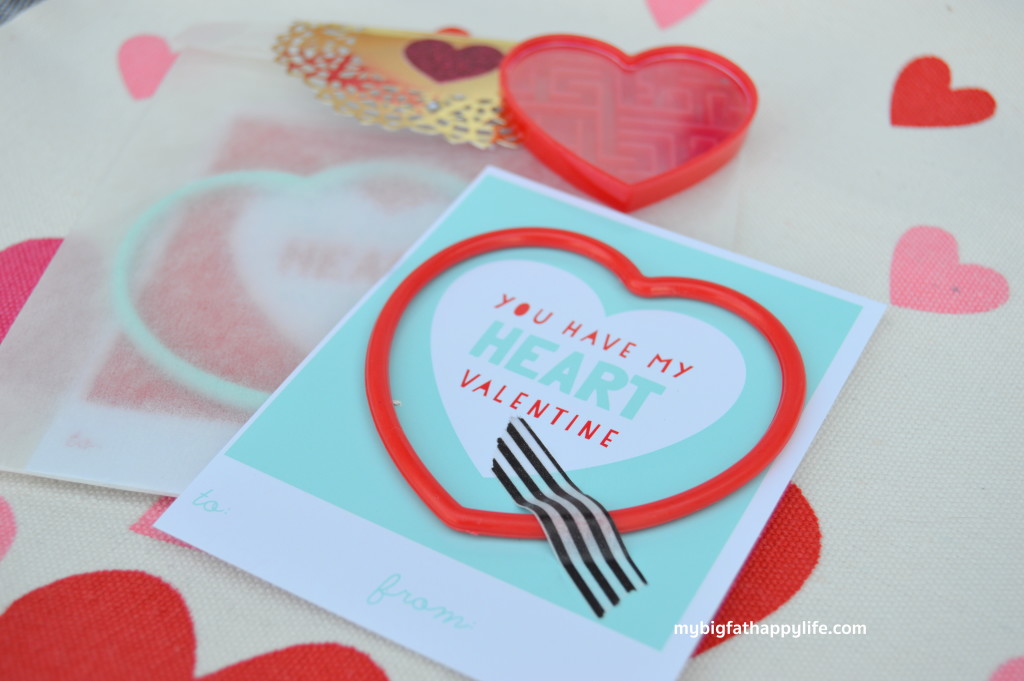 If you are assembling a gift basket, I alway like to place something in the bottom of the basket, in this case, a dish towel. Then starting in the back of the basket with the tallest items and moving towards the front with the smallest items. The small wire basket and heart canvas bag I used were both in Bullseye's Playground; either one makes the perfect container for a gift. Similar wire basket option here. Since we were sending our package we opted for the canvas bag.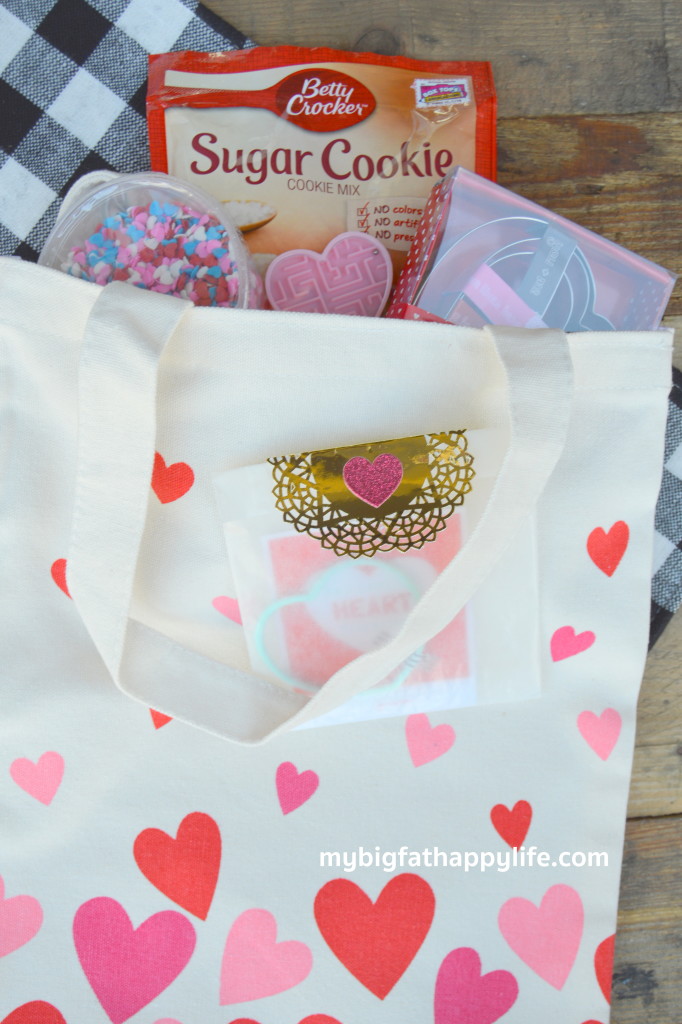 While we mailed our gift basket, you could drop it off at a friends house. This gift basket would also be perfect to give to your own children for a fun family activity.
Looking for more Valentine's Day inspiration? Be sure to check out the following posts: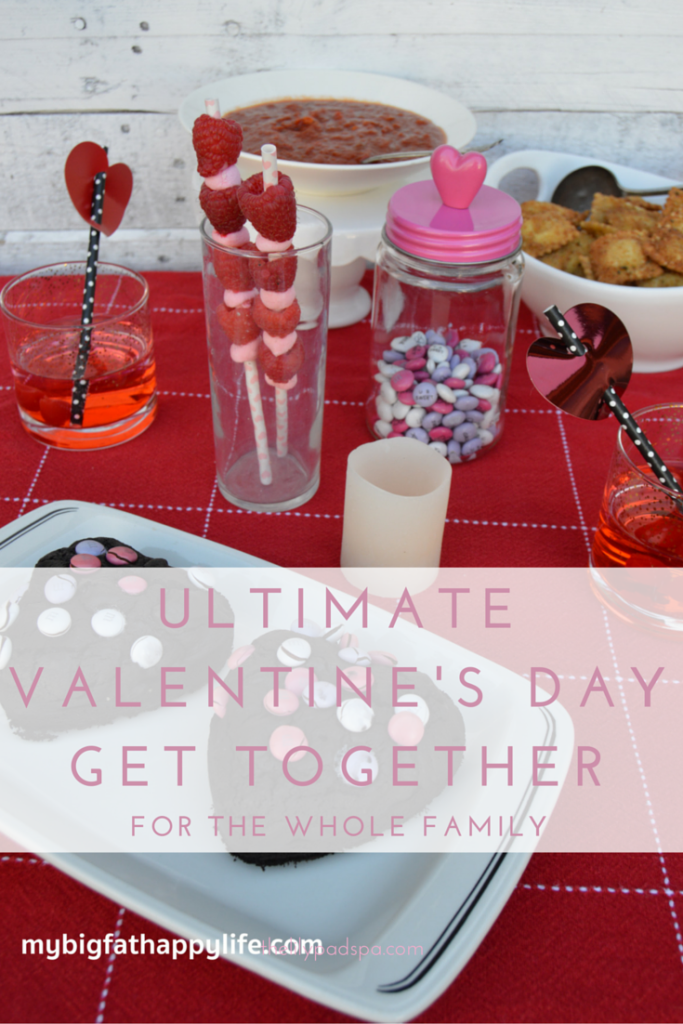 What is your favorite gift to give for Valentine's Day?