Rae Dunn Inspired Valentine's Day Envelopes / Mailboxes for your kids or spouse.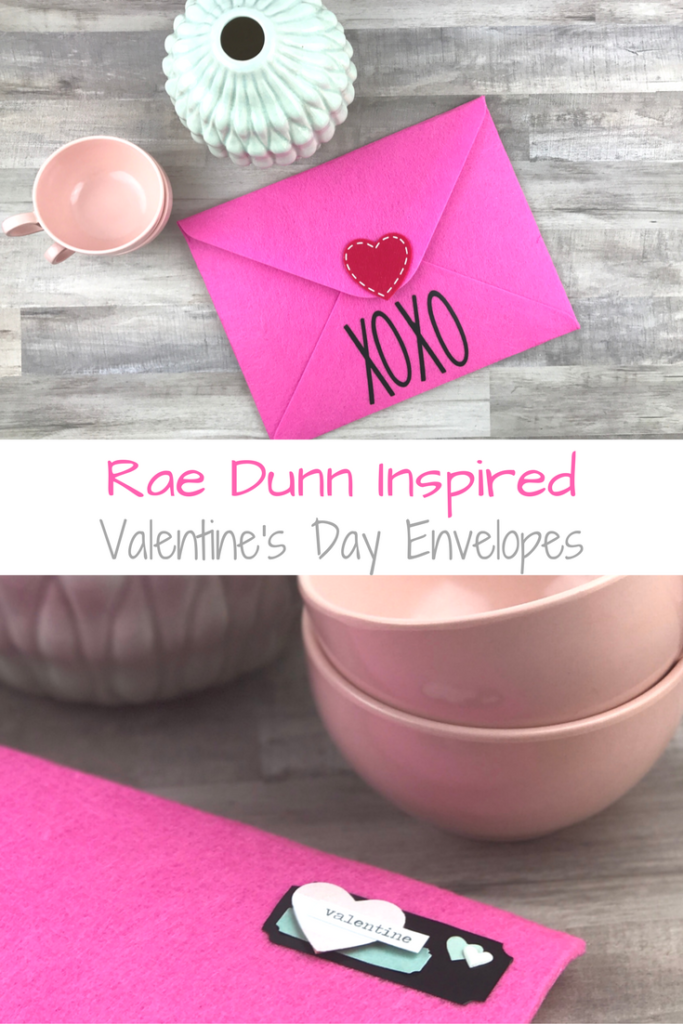 I love Valentine's Day! It is a bright spot between Christmas and Easter where I can celebrate my love for my family and friends. In the past, we've done some fun things as a family, such as a heart-themed dinner or Valentine's Day treats like these Red Velvet Cupcakes in a Jar. I'm always on the lookout for ideas to make Valentine's Day special for my family! I decided to make my daughter a Valentine's Day envelope that I can leave notes, little surprises, and little treats in leading up to Valentine's Day.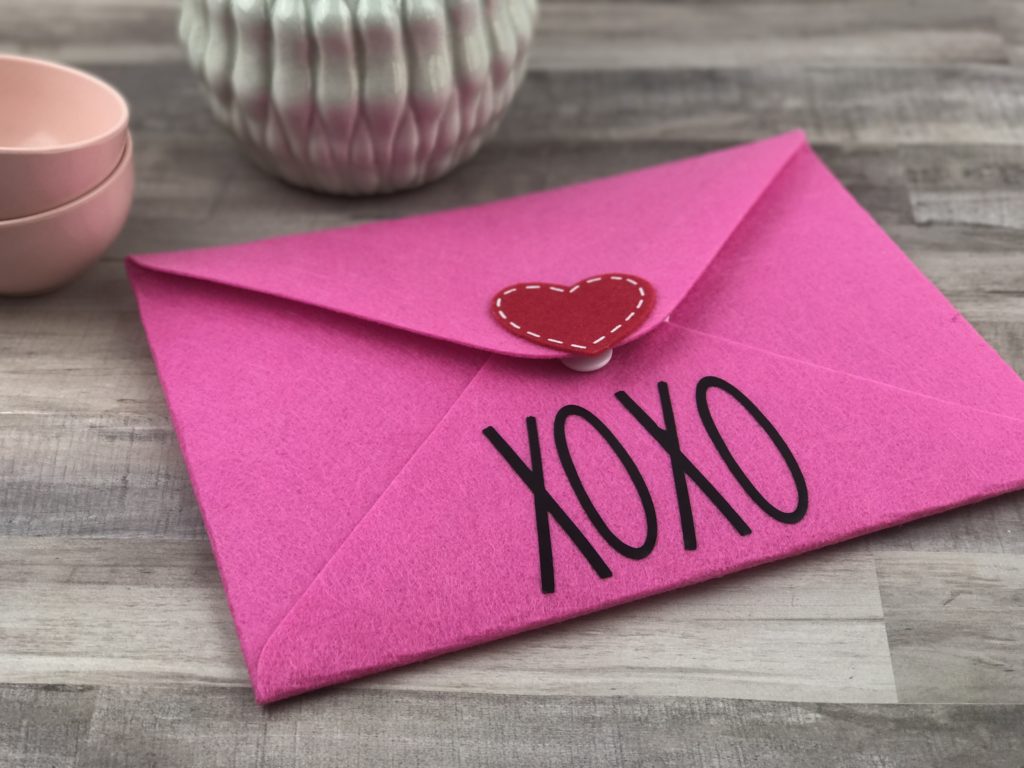 On a recent trip to Target, I spotted in their dollar spot some felt Valentine's Day envelopes. I decided to alter the envelope by adding Rae Dunn inspired XOXO on the flap side of the envelope and addressed the outer side of the envelope with my daughter's name and "stamp".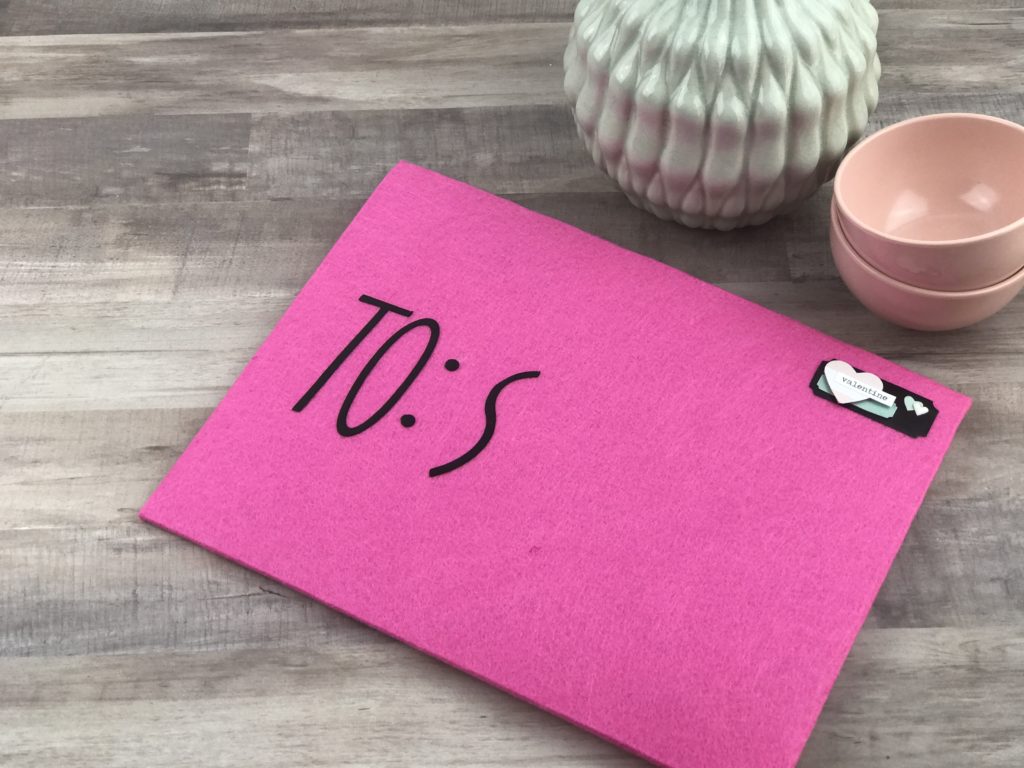 These envelopes are so easy to make and I love that it is customized for my daughter!
Valentine's Day Envelopes
I started by finding a font that reminded me of Rae Dunn's pottery items. Even though I used my Cricut and the Jubilee font the Silhouette store has many great options too.
I cut the letters out of black vinyl to attach to the felt. You could also use black iron-on. I feel that Rae Dunn words are not perfect so I did not use transfer paper, however, if you would like to transfer your entire word in one motion then use transfer paper.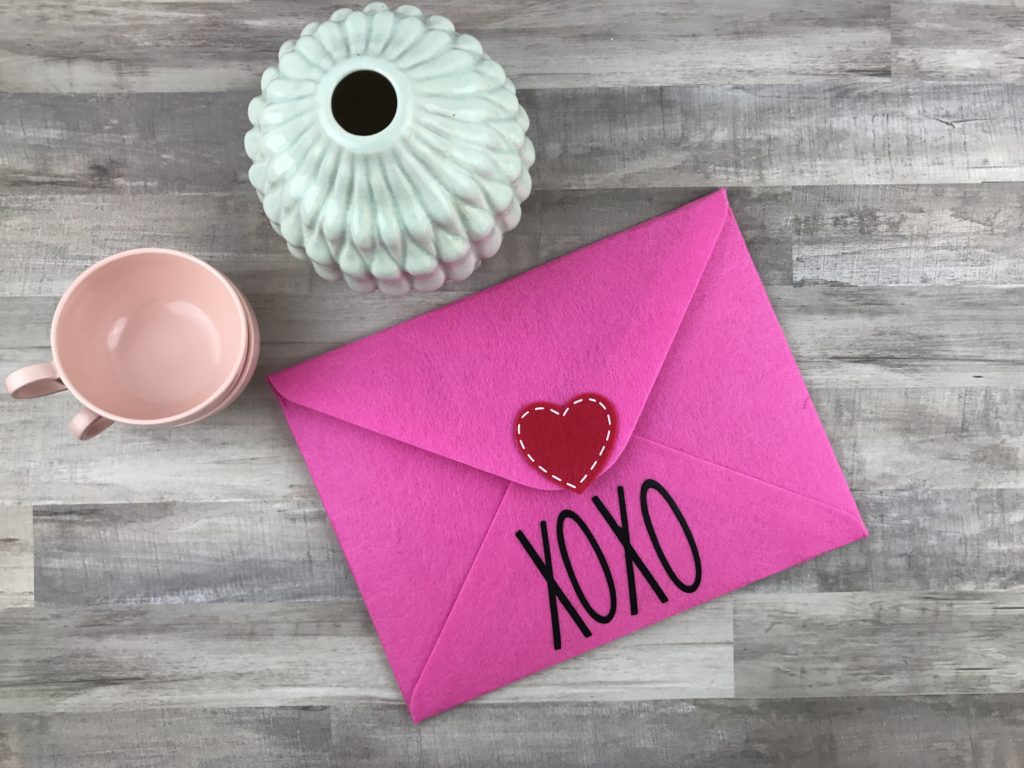 To make the "stamp", cut a label shape out of the vinyl and add on top of it punched labels, punched hearts, and a word sticker. I love the addition of the "stamp".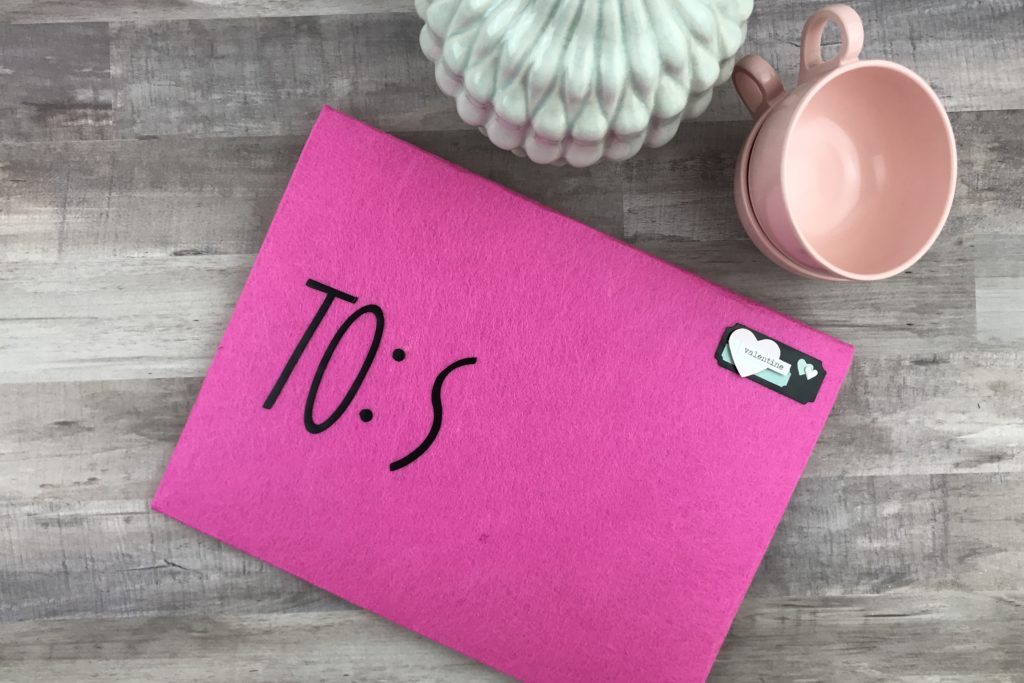 I hope you have a wonderful Valentine's Day with your family expressing your love!