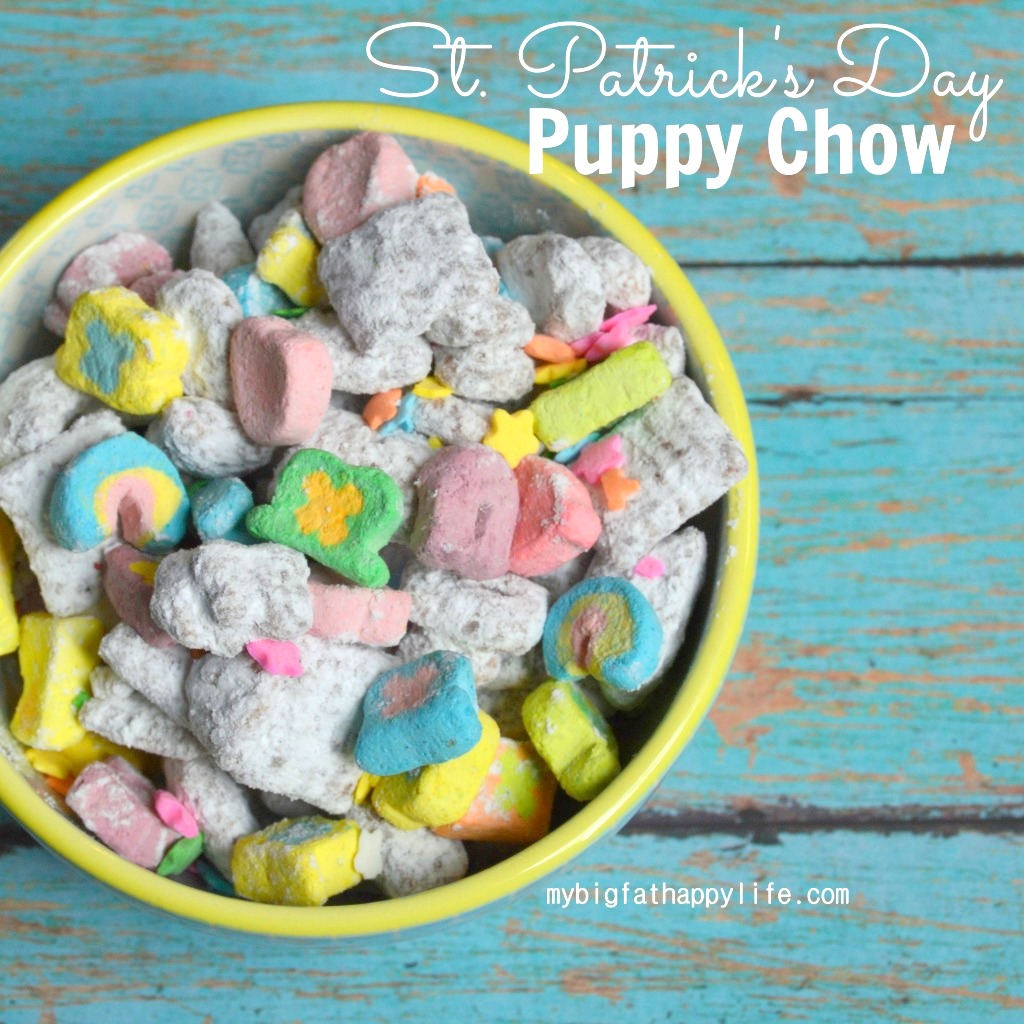 Puppy Chow (also known as Muddy Buddies) is a favorite in our house that I do not make nearly enough! I decided to try my hand at making St. Patrick's Day Puppy Chow because adding marshmallows to anything is a good idea 🙂 Especially since the Lucky Charms marshmallows are my daughter's favorite part of the cereal.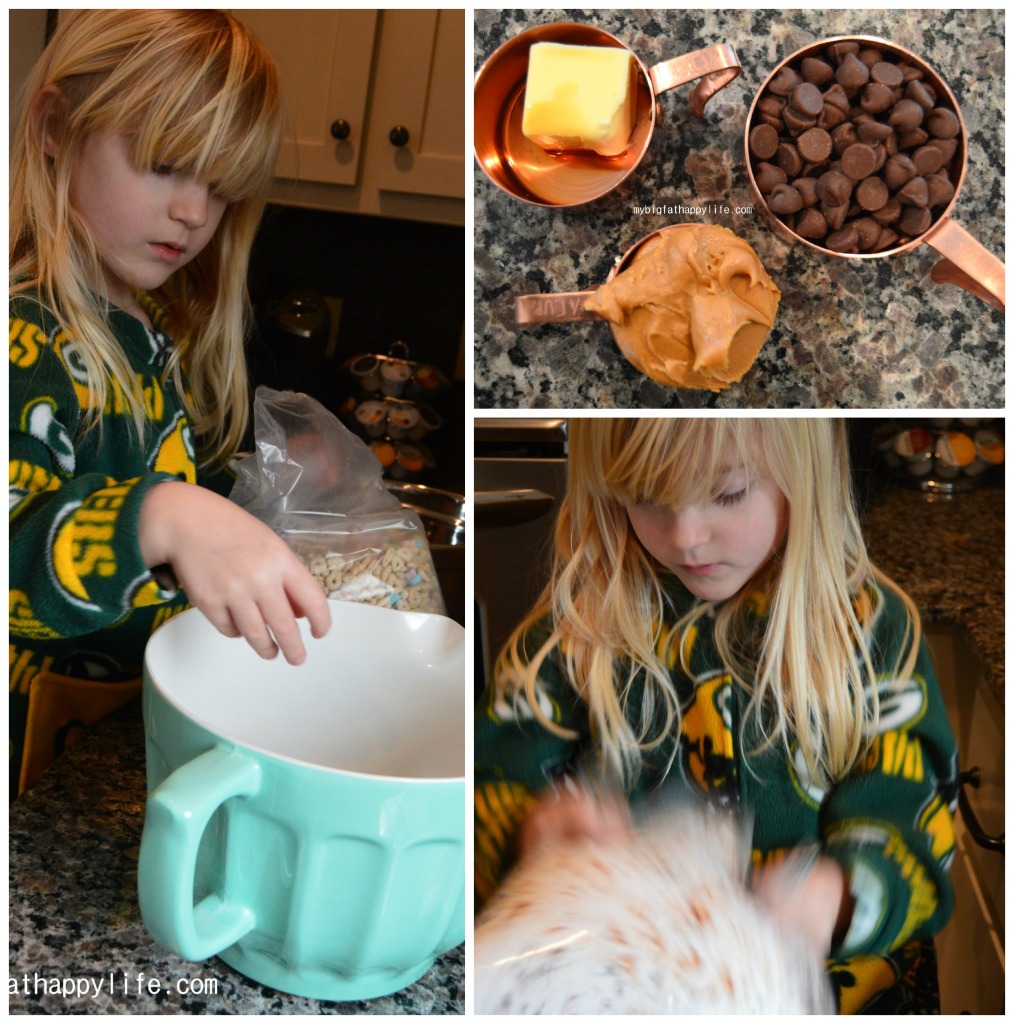 I enlisted S's help to make our St. Patrick's Day themed Puppy Chow. She was a great help and separated all the Lucky Charms marshmallows from the cereal. I think her favorite part though was when she got to shake the bag of Puppy Chow!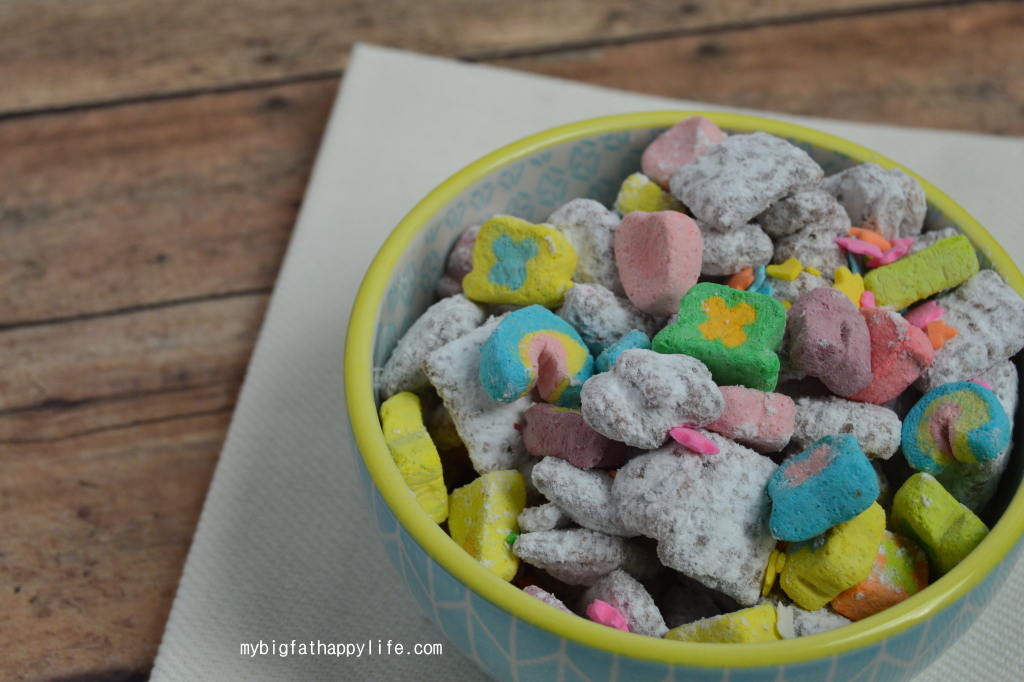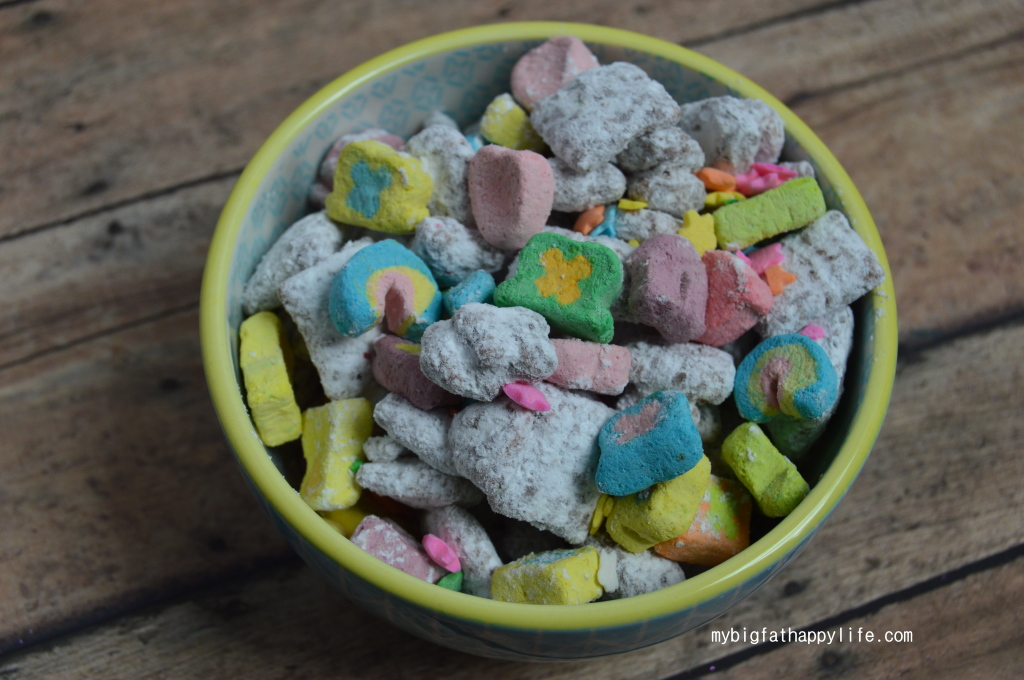 St. Patrick's Day Puppy Chow
2015-02-17 18:06:31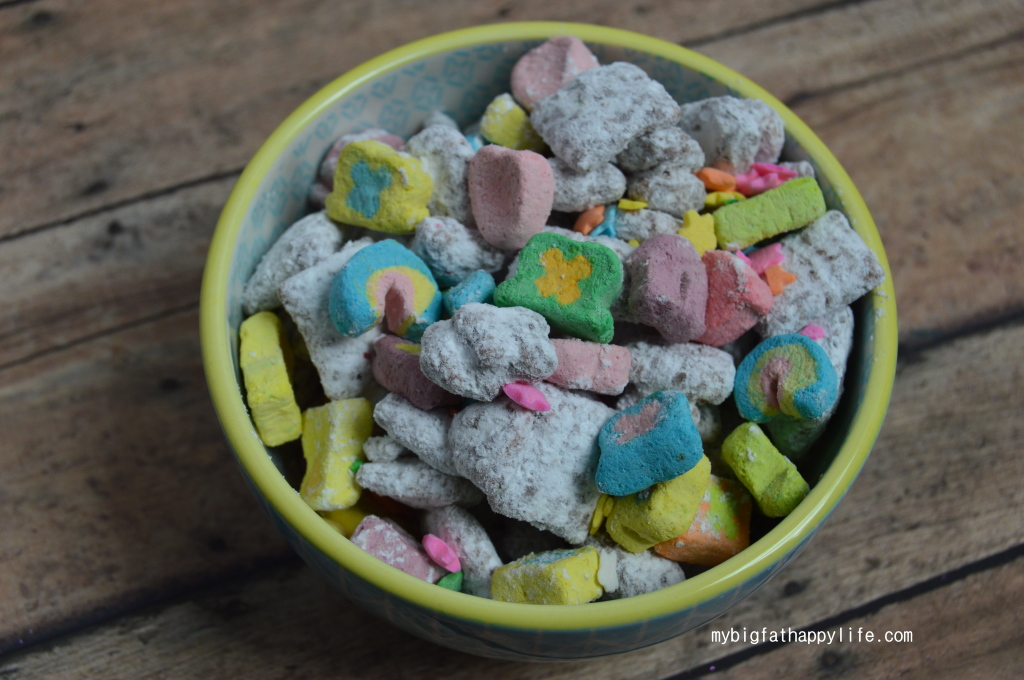 Puppy Chow themed for St. Patrick's Day
Ingredients
1/2 cup chocolate chips
1/4 cup peanut butter
2 tbsp butter
1/2 tsp vanilla
2 cups Lucky Charms cereal (without the marshmallows)
3 cups Chex cereal (Rice or Corn)
1 1/2 cups powdered sugar
1 cup Lucky Charms cereal marshmallows
Instructions
Separate the Lucky Charms cereal from the marshmallows.
Melt over low heat chocolate chips, peanut butter, butter and vanilla.
Pour the melted chocolate/peanut butter mixture over the cereal and stir carefully until all the cereal is coated.
Add powdered sugar to a gallon ziplock bag and then pour the cereal in.
Close the ziplock bag and shake until all the cereal is coated in powdered sugar.
Pour the cereal out onto a cookie sheet to cool and mix with the Lucky Charms marshmallows.
Store in a sealed container.
My Big Fat Happy Life https://www.mybigfathappylife.com/
Do you make any special desserts for St. Patrick's Day?