Disclosure: My Big Fat Happy Life is a participant in the Amazon Services LLC Associates Program, an affiliate advertising program designed to provide a means for sites to earn advertising fees by advertising and linking to amazon.com.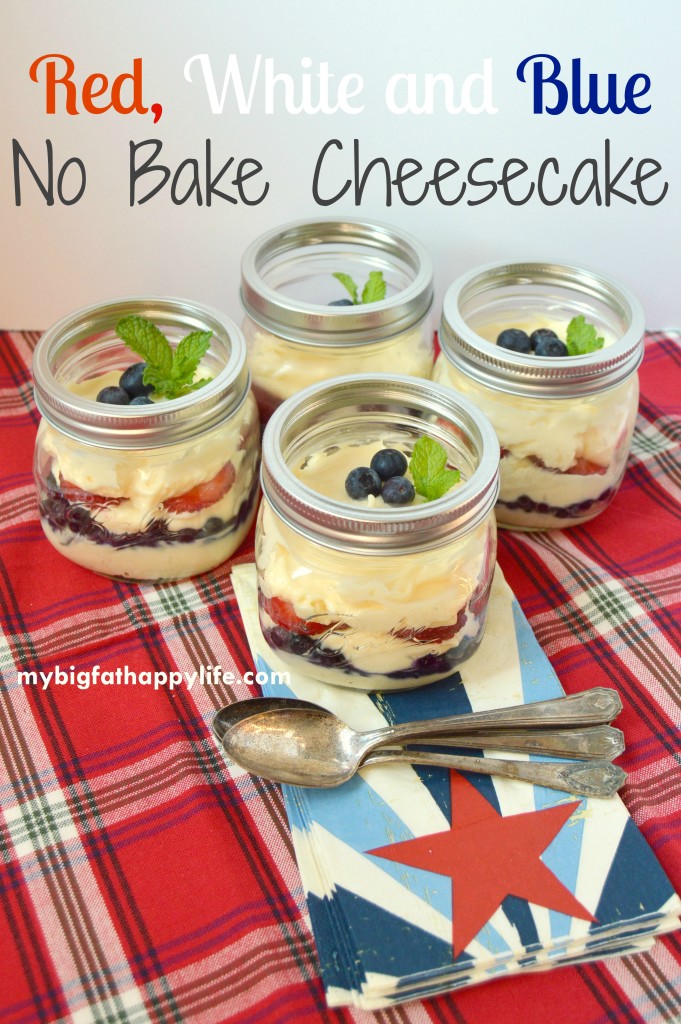 The 4th of July holiday is quickly approaching. A time for celebrating our nation's independence, fireworks and everything red, white and blue! We usually have a lazy day of going swimming, eating bbq and watching fireworks with family.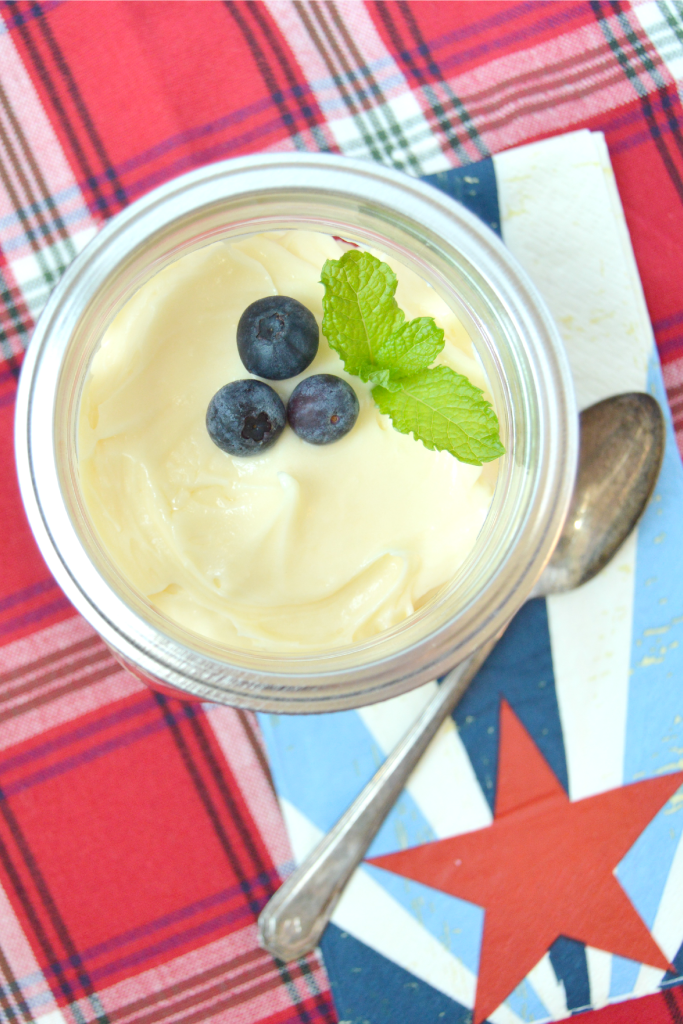 During the summer months I do not like to use my oven because it heats up our house, so a no bake dessert is the perfect solution. This cheesecake is quick to make with only a couple ingredients too! Plus it has the required colors of a 4th of July celebration: red, white and blue!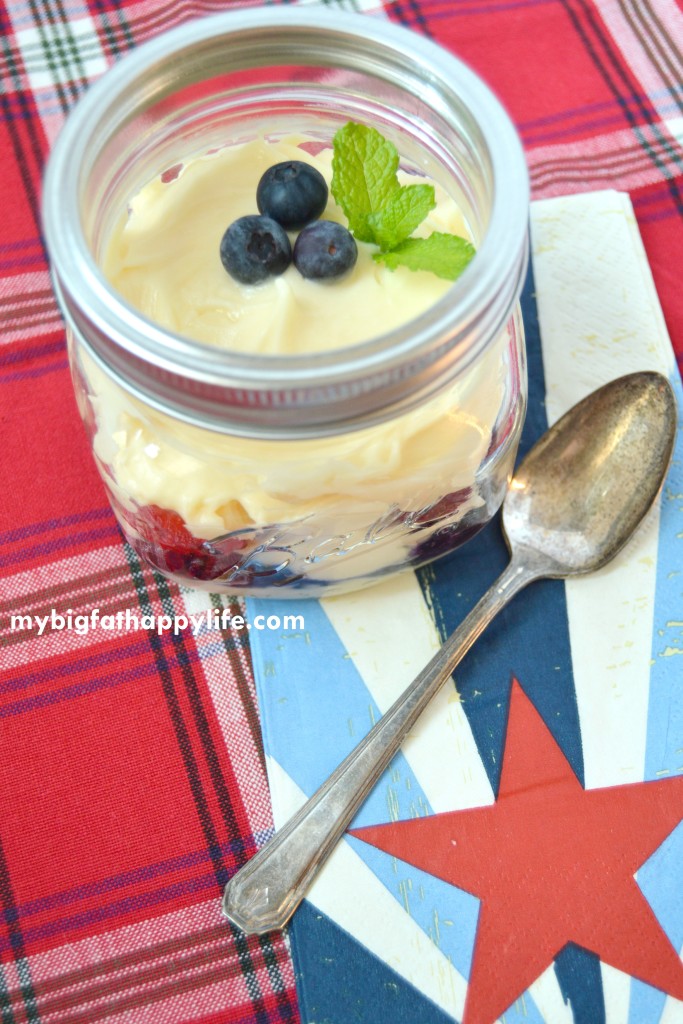 I used 16oz Ball Mason wide mouth jars and I loved how the layers worked. Plus the opening was large enough to be able to place the cheesecake mixture and fruit in without making a mess. You could also use cups or bowls. I prefer clear glass, so that you can see the layers.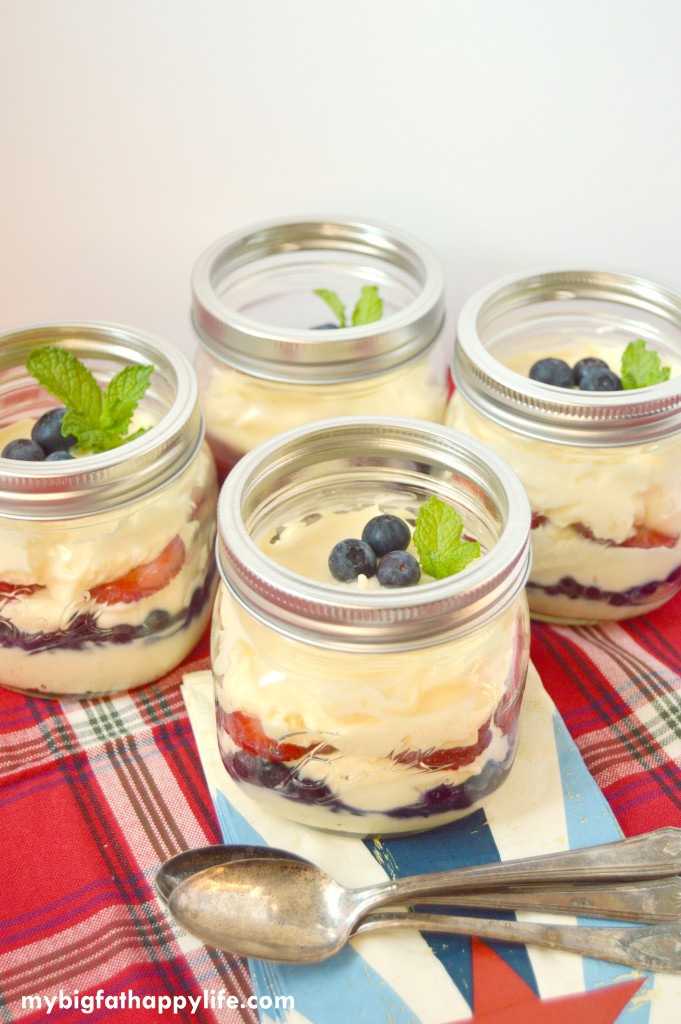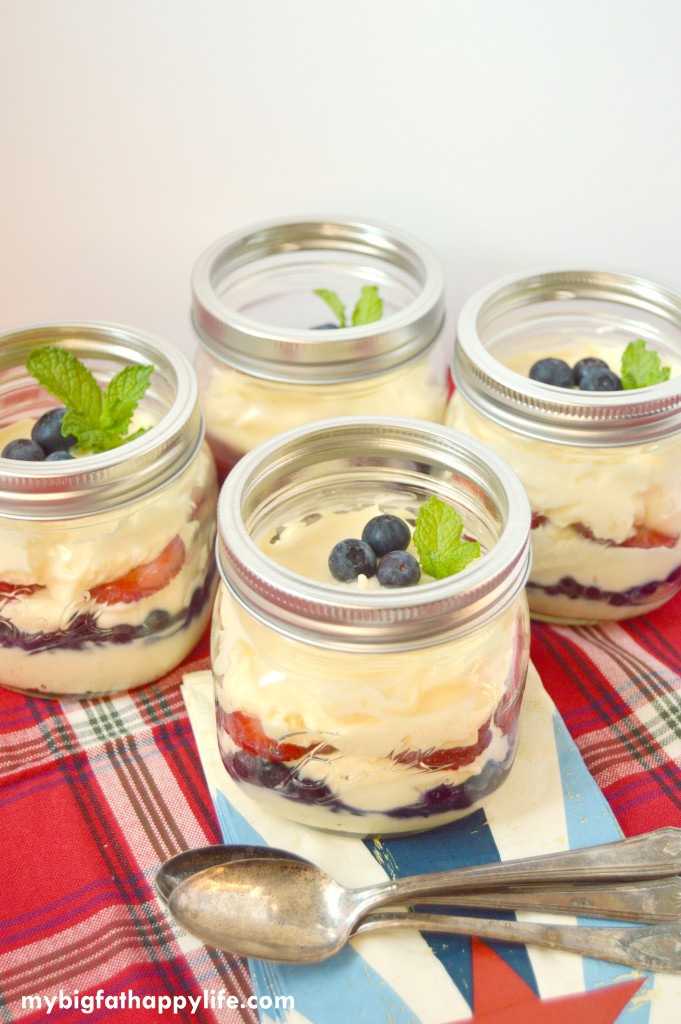 Red, White and Blue No Bake Cheesecake
2015-06-08 09:37:55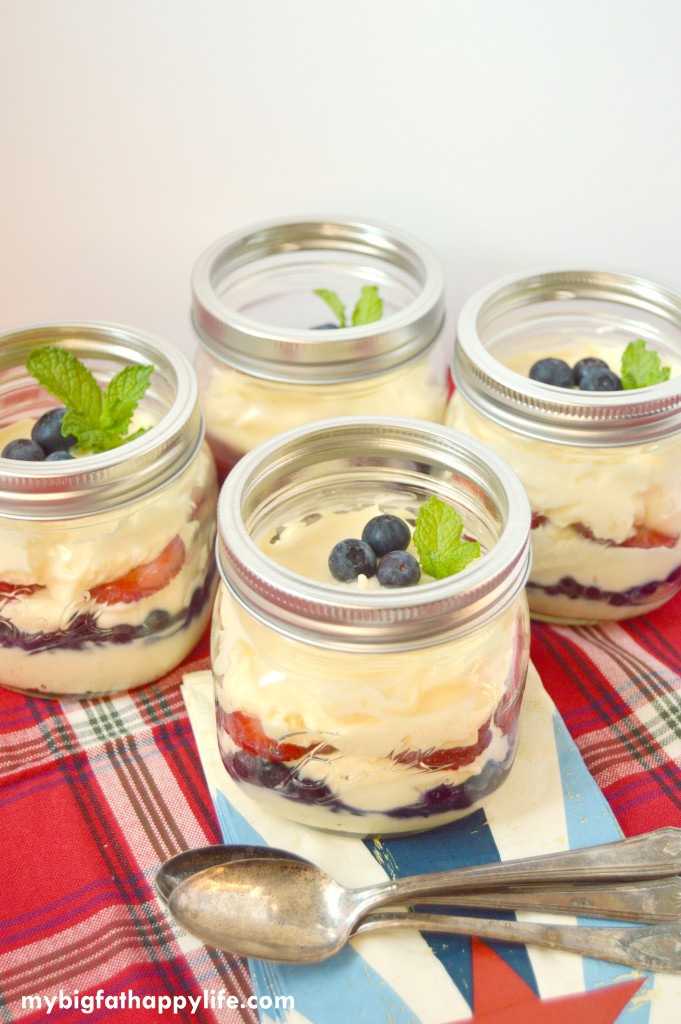 Serves 4
A wonderful dessert for the 4th of July!
Ingredients
3 packages of instant cheesecake pudding (I used Jello brand)
3 cups of milk
1 tub of Cool Whip
Blueberries
Strawberries, sliced
Instructions
Mix together the cheesecake pudding and milk. Fold in the cool whip until combined.
Layer in a clear glass cup, bowl or Mason jar cheesecake mixture, blueberries, cheesecake mixture, strawberries and cheesecake mixture.
My Big Fat Happy Life https://www.mybigfathappylife.com/
What are your plans for the 4th of July?