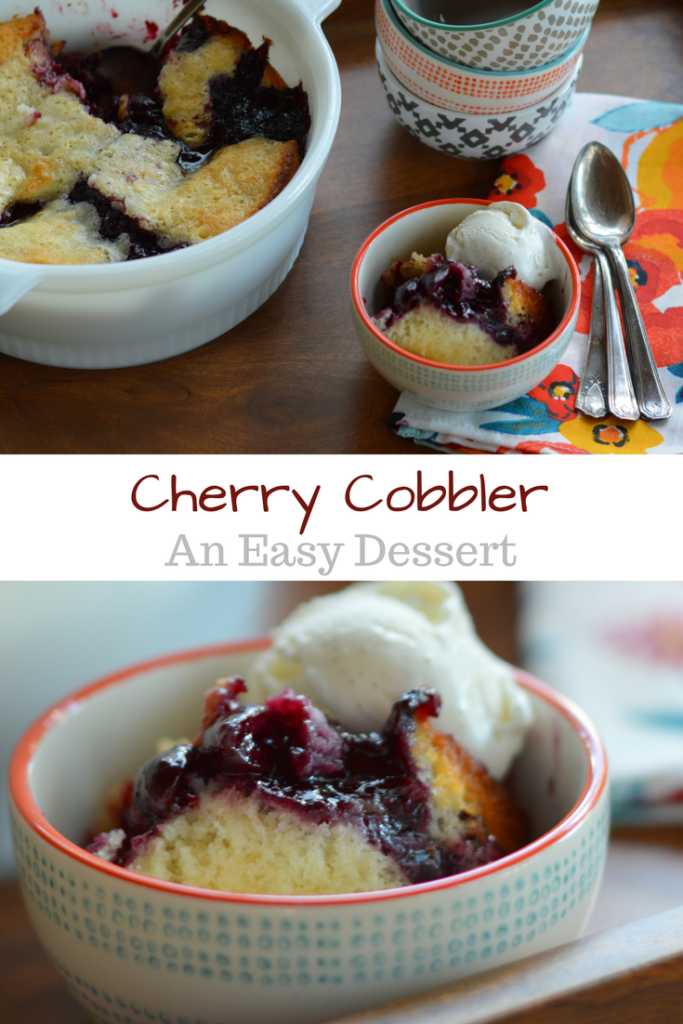 This easy Cherry Cobbler is a simple treat that is full of cherry goodness with the perfect cake-like crust. Cobbler is so much easier than pie because the topping is much less fussy. The best part is cobbler is perfect any time of year – it's sweet and light enough for the warmer months, but hearty and comforting for in the winter months.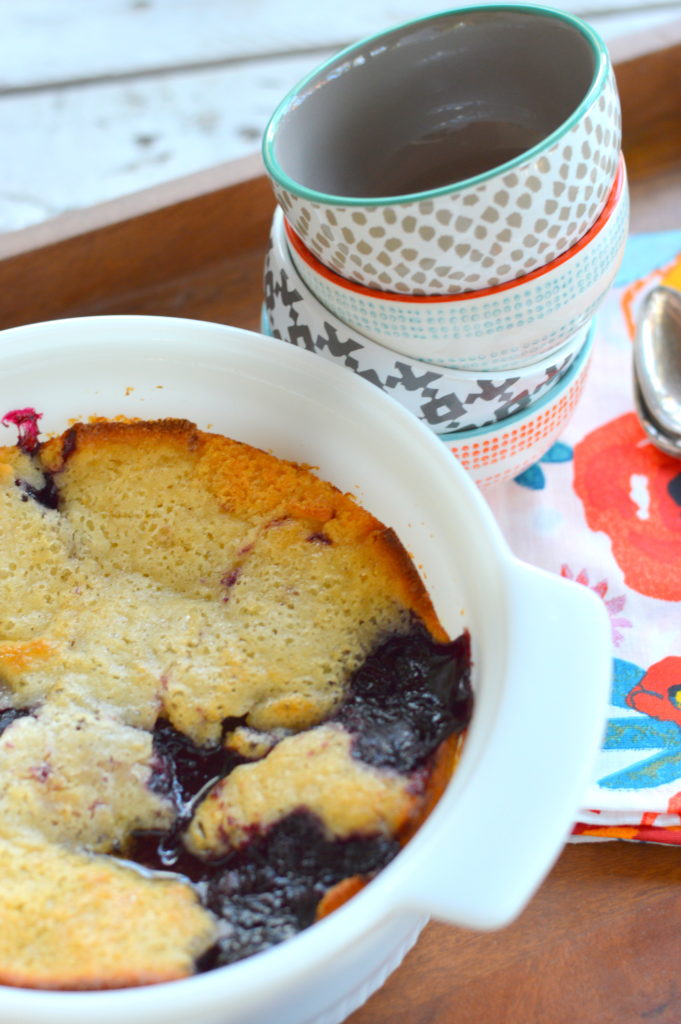 You could use fresh or frozen cherries and in a crunch, you could substitute out for canned cherry pie filling. If you want to, you could easily swap out the cherries for another fruit like peaches, strawberries or blueberries. Just remember to serve it with vanilla ice cream.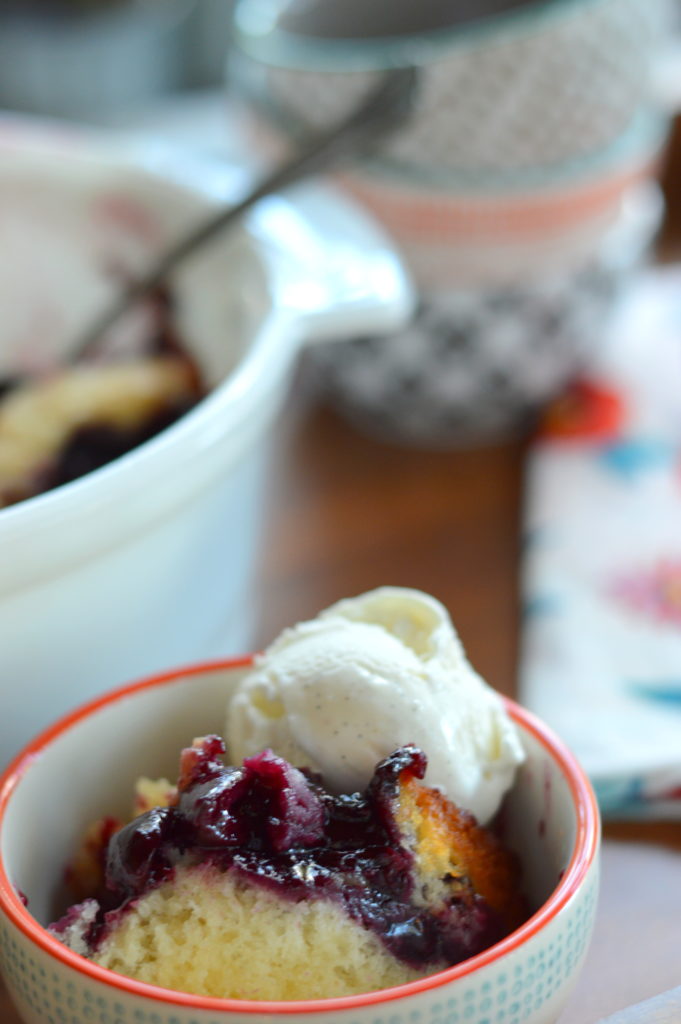 Cherry Cobbler
2017-08-27 17:15:41
Serves 6
An easy and delicious dessert.
Cherry Filling
2 1/2 cups cherries, pitted
1/4 cup water
3/4 cups sugar
2 tablespoons cornstarch
Cobbler
1/4 cup butter, melted
1 cup flour
1 cup sugar
1 teaspoon baking powder
1 cup milk
Cherry Filling
Combine the cherries, sugar, cornstarch and water in a saucepan, and bring the mix to a boil. Reduce heat to low, and cook for about 10 minutes until the filling thickens.
Cobbler
Preheat oven to 350° F. Pour melted butter in the bottom of a 2.5 quart baking dish.
In a medium bowl, whisk together flour, sugar, baking powder and milk.
Pour batter over the butter in baking dish. Don't stir.
Pour cherry filling over the batter. Don't stir.
Bake 45 to 50 minutes, or until crust is golden brown. Let stand 5 minutes before serving.
Notes
Amazing with vanilla ice cream.
My Big Fat Happy Life https://www.mybigfathappylife.com/