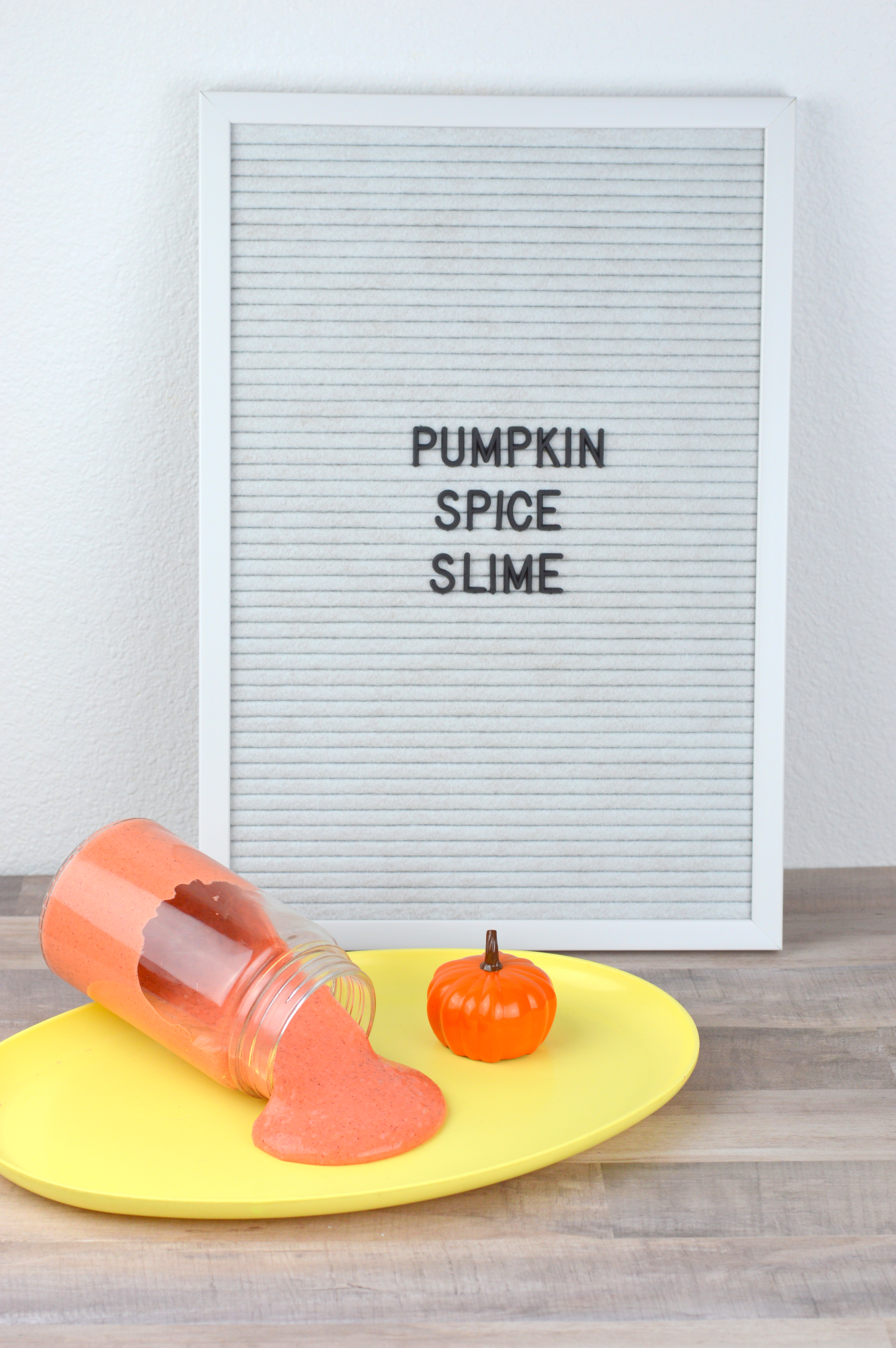 Pumpkin Spice Slime is the perfect kids fun for this time of year! It's ooey, gooey and oh so much fun! This recipe uses saline solution instead of Borax if Borax is a concern for you. We have made both recipes and I found this one was easier to make.
We decided to make Pumpkin Spice Slime with glitter and it smells so good. in it for Halloween. Making slime is so easy and you should have most items on hand already.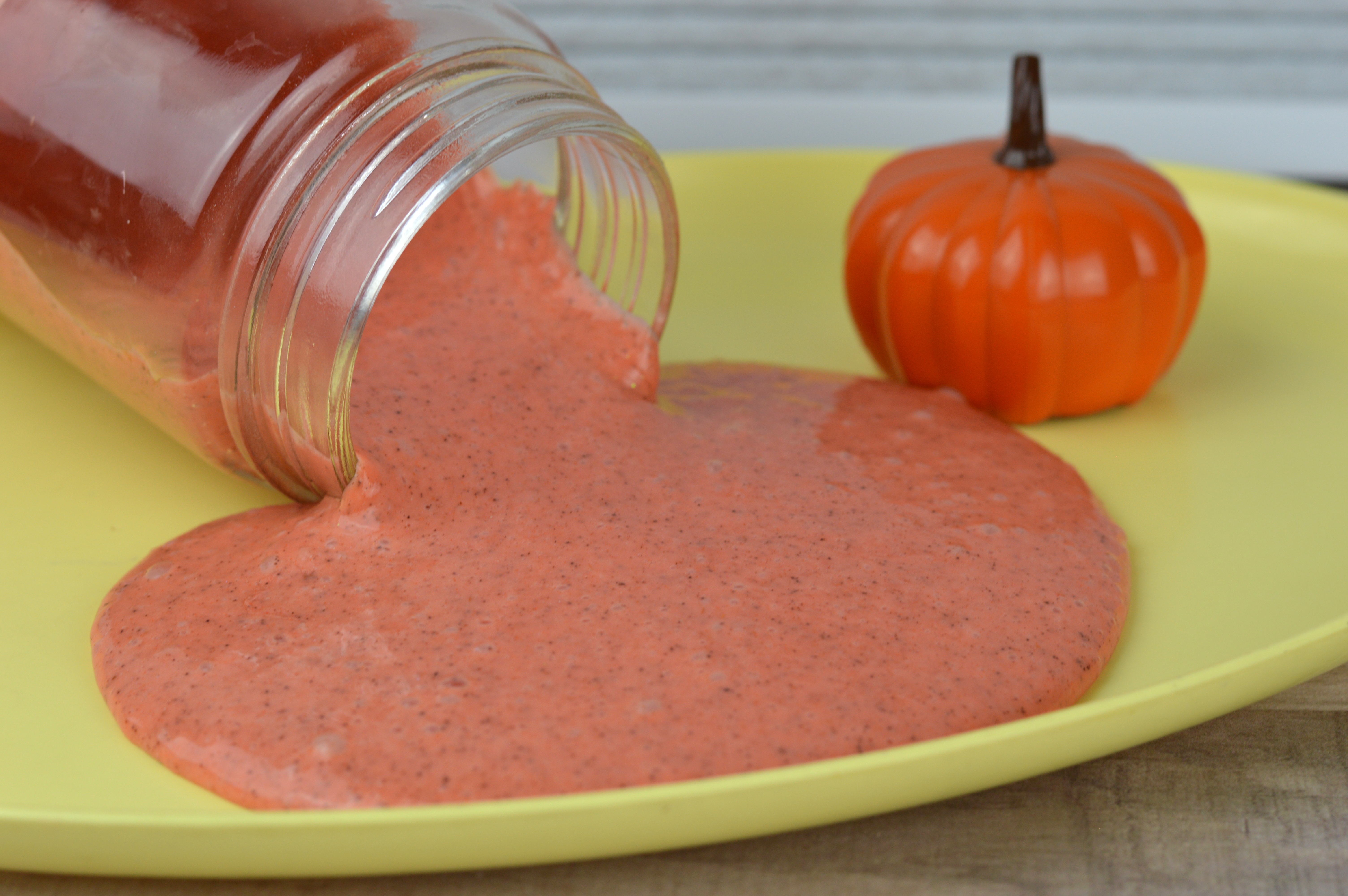 Pumpkin Spice Slime
1 bottle of Elmer's Glue 4oz
1/2 cup water
1 tsp pumpkin spice
Red & Yellow Food Coloring
Glitter
2 tsp baking soda
3 Tbsp saline solution
Mix the water and glue together. Add food coloring, pumpkin spice, and glitter. Mix in the baking soda. Then stir in the saline solution. You will immediately begin to feel the slime form. If the slime is too sticky you can add additional baking soda.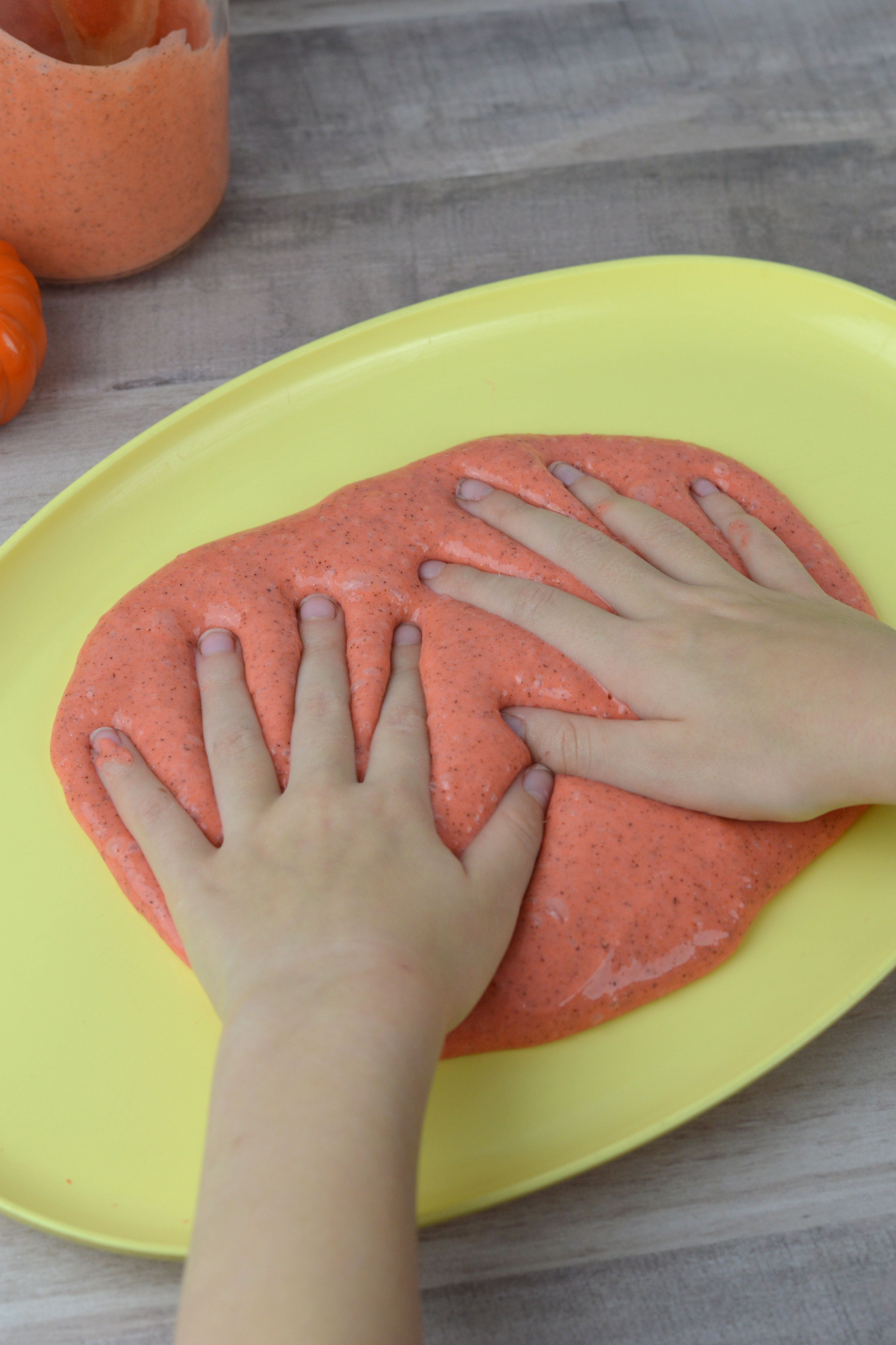 My daughter loved playing with it and it kept her occupied for several hours. When my daughter was finished playing we placed the slime in an airtight container. Be sure that your child keeps the slime away from carpet and upholstered furniture.
*Please watch your child while playing and use caution if your child puts items in their mouth.