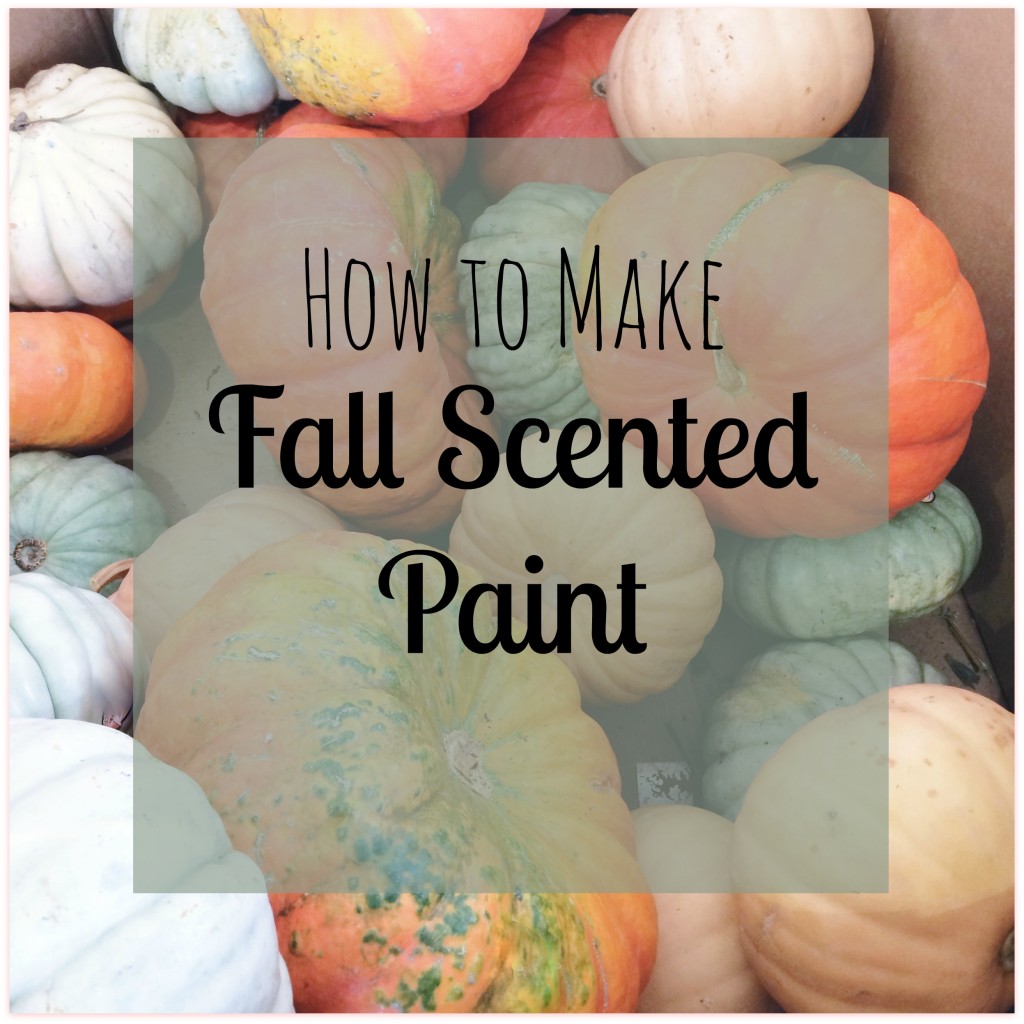 I love the smells of fall! Pumpkin pie, cinnamon, and nutmeg!
Since S really enjoys painting, I decided to add spices to her paints to make them scented just like fall. This makes for a fun sensory experience. We used just regular tempura washable paints and dumped in enough spices to be able to smell them.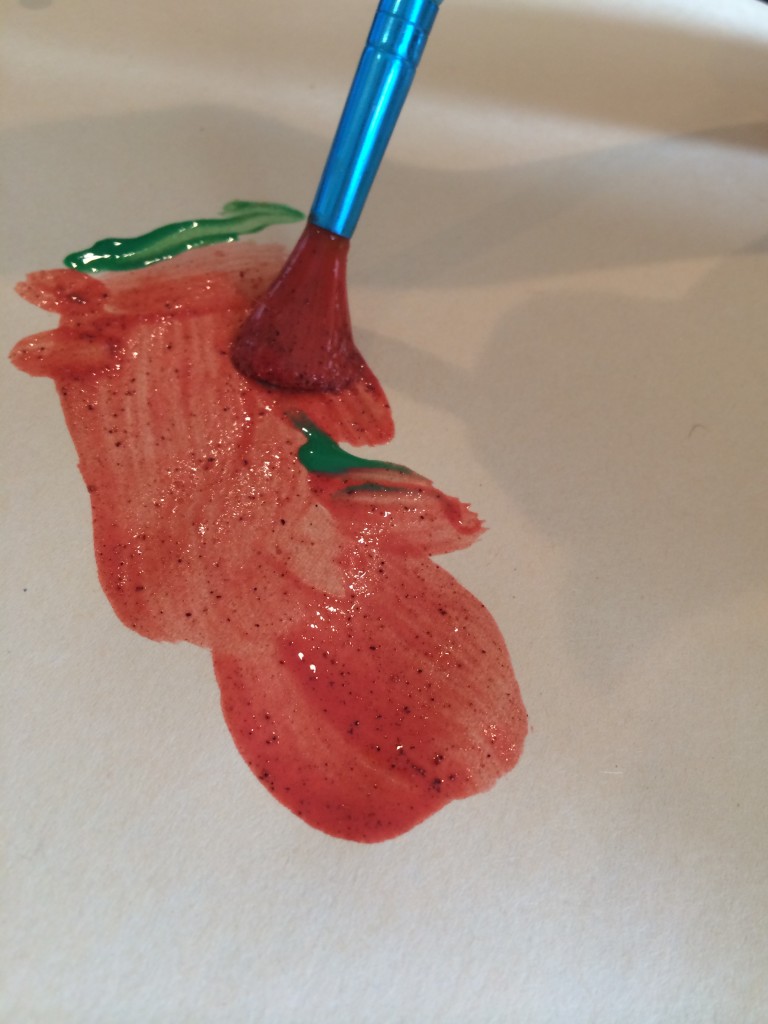 In the orange paint I added pumpkin pie spice, to the yellow paint I added nutmeg and to the brown paint I added cinnamon.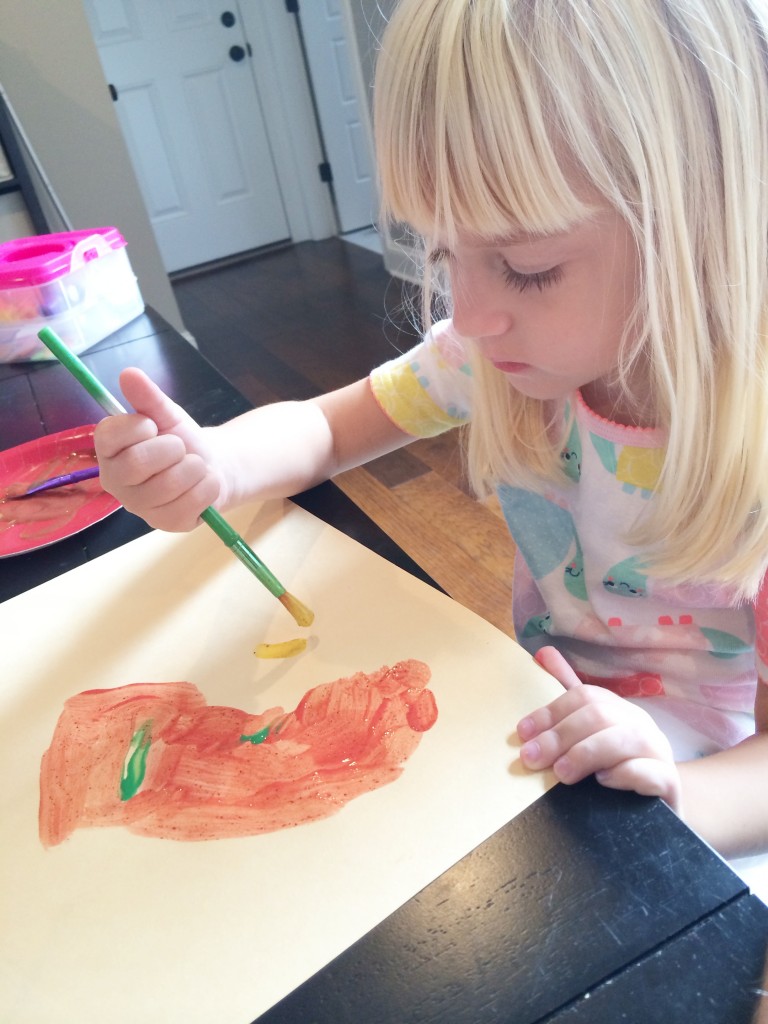 S enjoyed smelling the different paints….they smelled really good!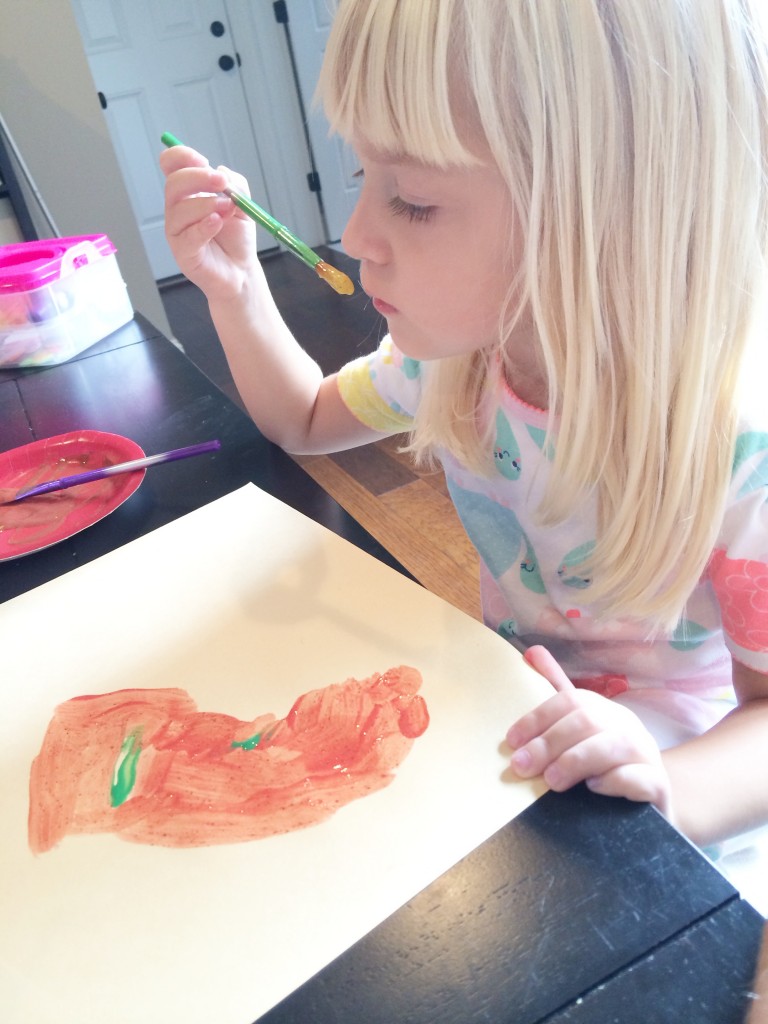 S painted like she normally does. However, I did notice that the spice pieces were visible on the paper. I think it looks kind of cool because it adds a different dimension to the painting.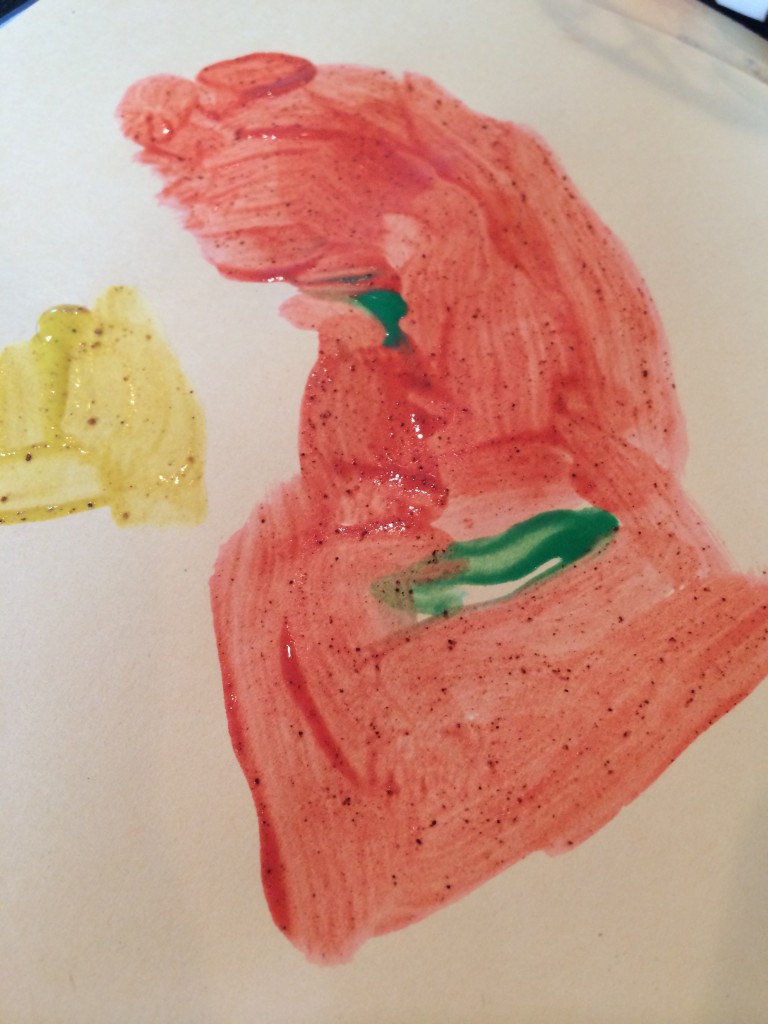 What is your favorite way to paint in the fall?
You may find me linking up with the following: Mon: Magic Moments; How Do You Do It? Parenting Linkup; Made by You Mondays; Creative Mondays; Click and Chat Social Media Link Up; Merry Monday Linky Party; Tue: Treasure Box Tuesday; Turn it Up Tuesday; Good Tip Tuesdays; Project Life Tuesday; Lou Lou Girls Link Party; Delicious Dish Tuesday; SoMe2; Wed: The Wednesday Roundup; The Super Mommy Club Party; Centerpiece Wednesday; Whatever Wednesday; Retro Repin Party; Wake up Wednesday; Creative Spark; Thur: Weekly Kids Co-Op; The Pin Junkie Pin Party; Thrify Thursday; On Display Thursday; Fri: Pretty Pintastic Party; Foodie Friends Friday; That's Fresh Friday; Family Fun Friday; For the Kids Fridays; Craft Frenzy Friday; Product Review; Friday Favorites; Weekends: Show and Share Saturday; Country Kids with Coombe Mill; The Weekend Social; Snickerdoodle Sunday; Ultimate Link Party; Coast to Coast Blog Post Party