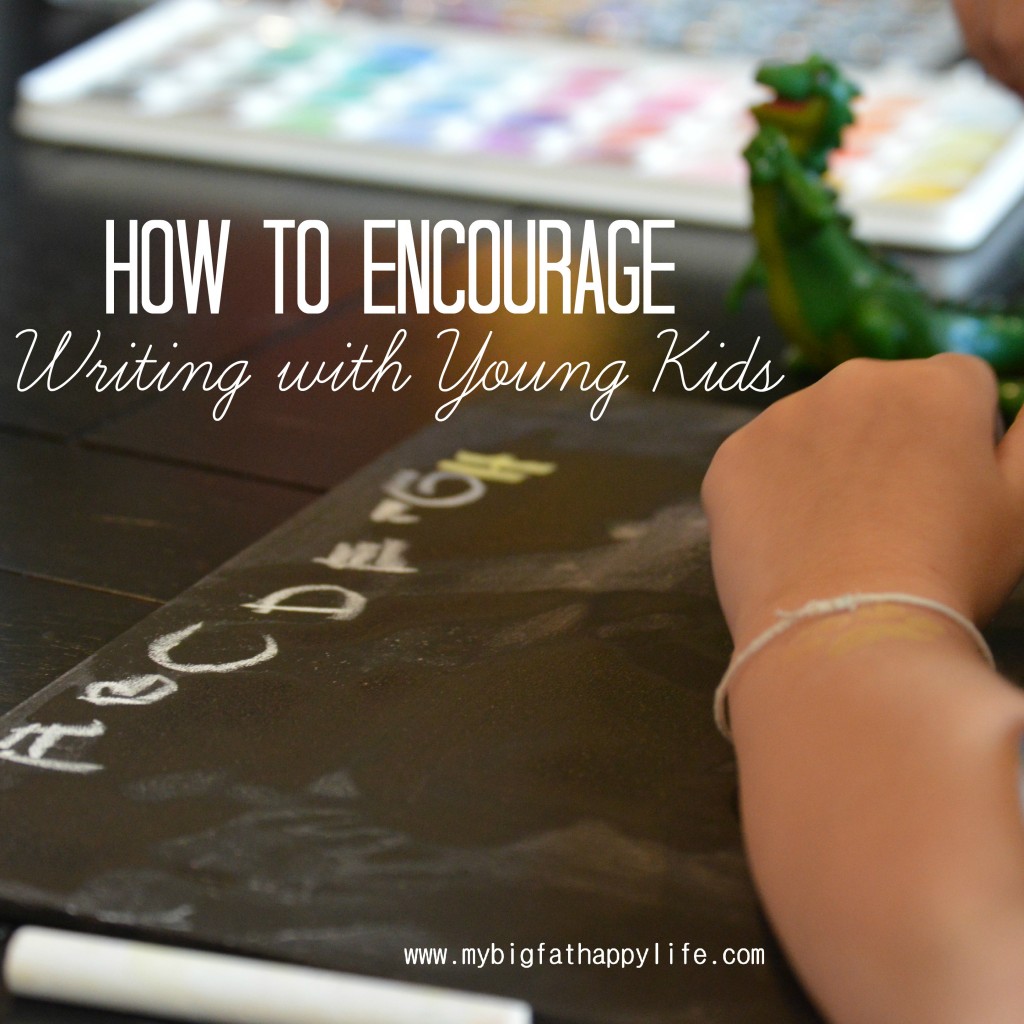 I was asked by a reader how I to encourage writing with S. I try to make practicing writing letters and words fun. We use a variety of mediums so that S does not get bored.
When S was first learning letters we took one letter at a time starting with the letters in her name. We used some worksheets to practice but what I found worked the best was me writing the letter with a highlighter and then S tracing over it in pencil.
You can find so many practice sheets off the internet with your child's favorite character to help them get interested. I have a board on Pinterest for printables that I come across that S may be interested in now or in the future.
Follow My Big Fat Happy Life's board Printables on Pinterest.
We also practiced letters with a small chalkboard. If S needed assistance, I drew dots for start and end points. The chalkboard is also great for starting to write words/name.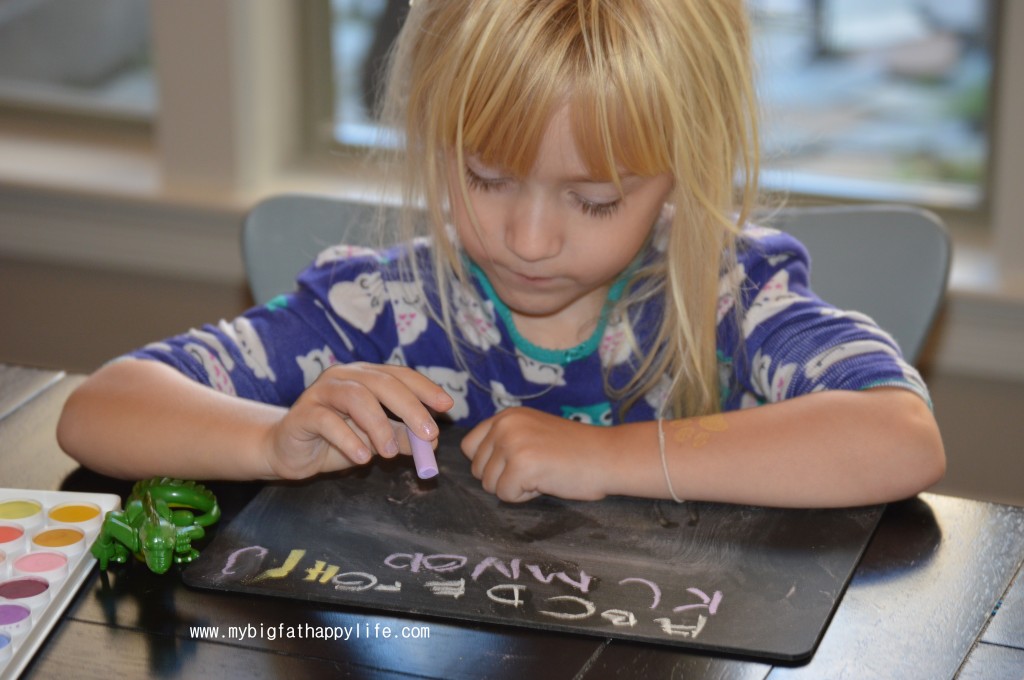 For a sensory medium, we traced letters in salt. We poured salt onto a tray and S used her finger to trace the letter. You could also use a pencil/marker to write in the salt (which is what she's doing below).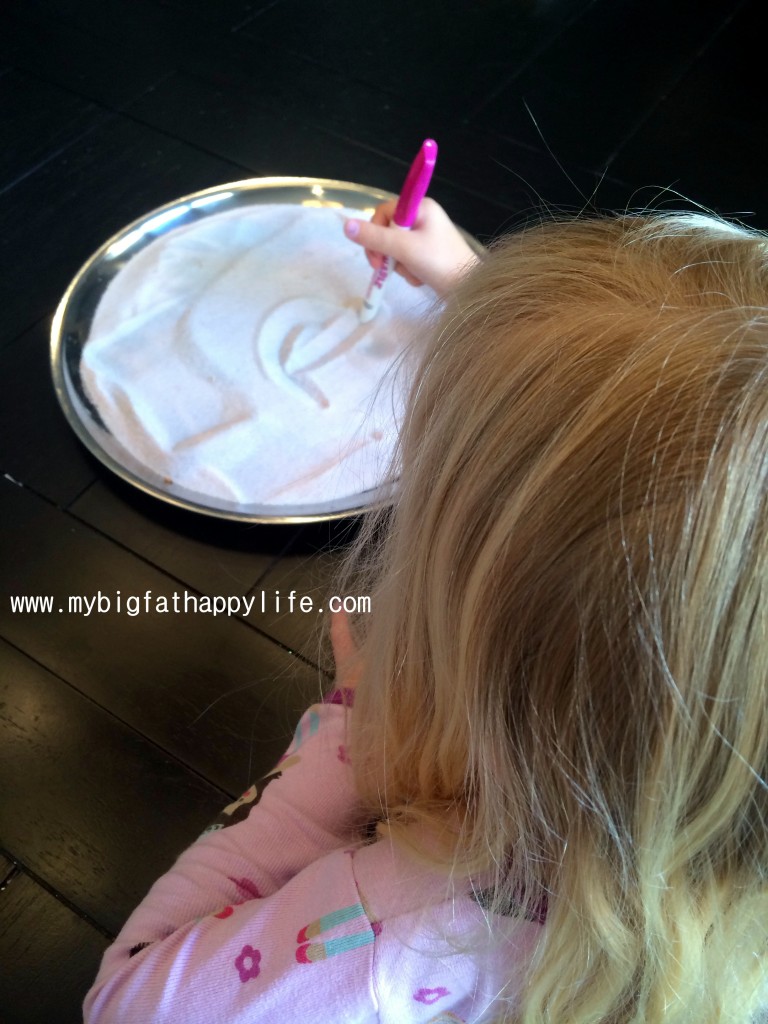 S loves to paint so we have used water colors to practice letters and writing sight words.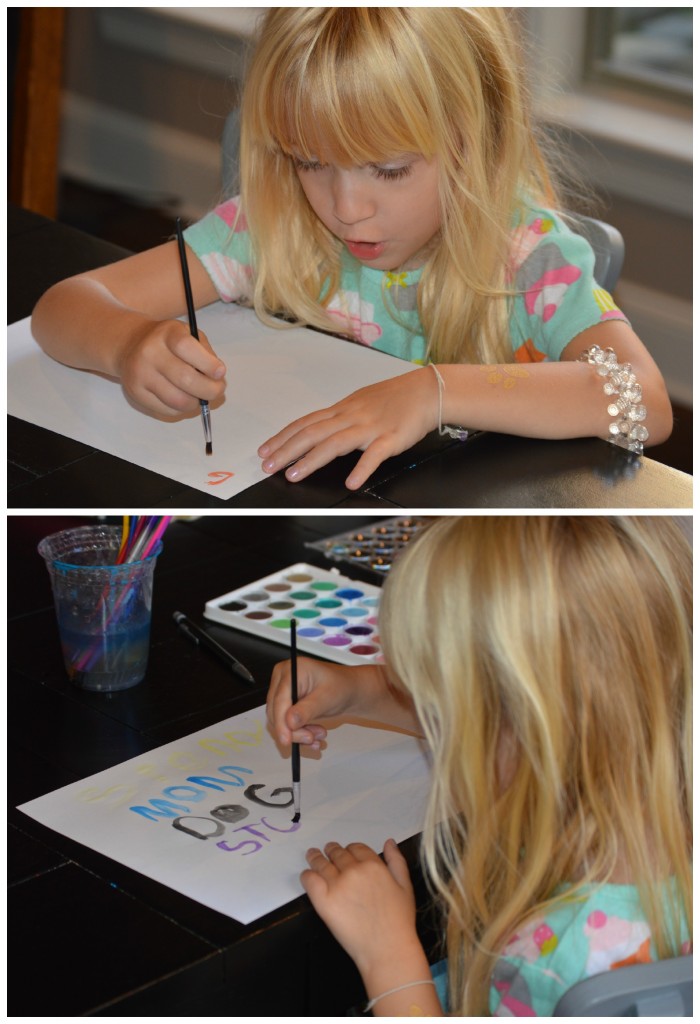 How do you practice writing letters with her child? Do you have any ways to encourage children who do not want to?
You may find me linking up with the following: Mon: Magic Moments; How Do You Do It? Parenting Linkup; Made by You Mondays; Creative Mondays; Click and Chat Social Media Link Up; Merry Monday Linky Party; Motivational Monday; Weekend Wanderlust;Tue: Treasure Box Tuesday; Turn it Up Tuesday; Good Tip Tuesdays; Project Life Tuesday; Lou Lou Girls Link Party; Delicious Dish Tuesday; SoMe2; Wed: The Wednesday Roundup; The Super Mommy Club Party; Centerpiece Wednesday; Whatever Wednesday; Retro Repin Party; Wake up Wednesday; Creative Spark; A Little Bird Told Me; Thur: Weekly Kids Co-Op; The Pin Junkie Pin Party; Thrify Thursday; On Display Thursday; Fri: Pretty Pintastic Party; Foodie Friends Friday; That's Fresh Friday; Family Fun Friday; For the Kids Fridays; Craft Frenzy Friday; Product Review; Friday Favorites; Weekends: Show and Share Saturday; Country Kids with Coombe Mill; The Weekend Social; Snickerdoodle Sunday; Ultimate Link Party; Coast to Coast Blog Post Party