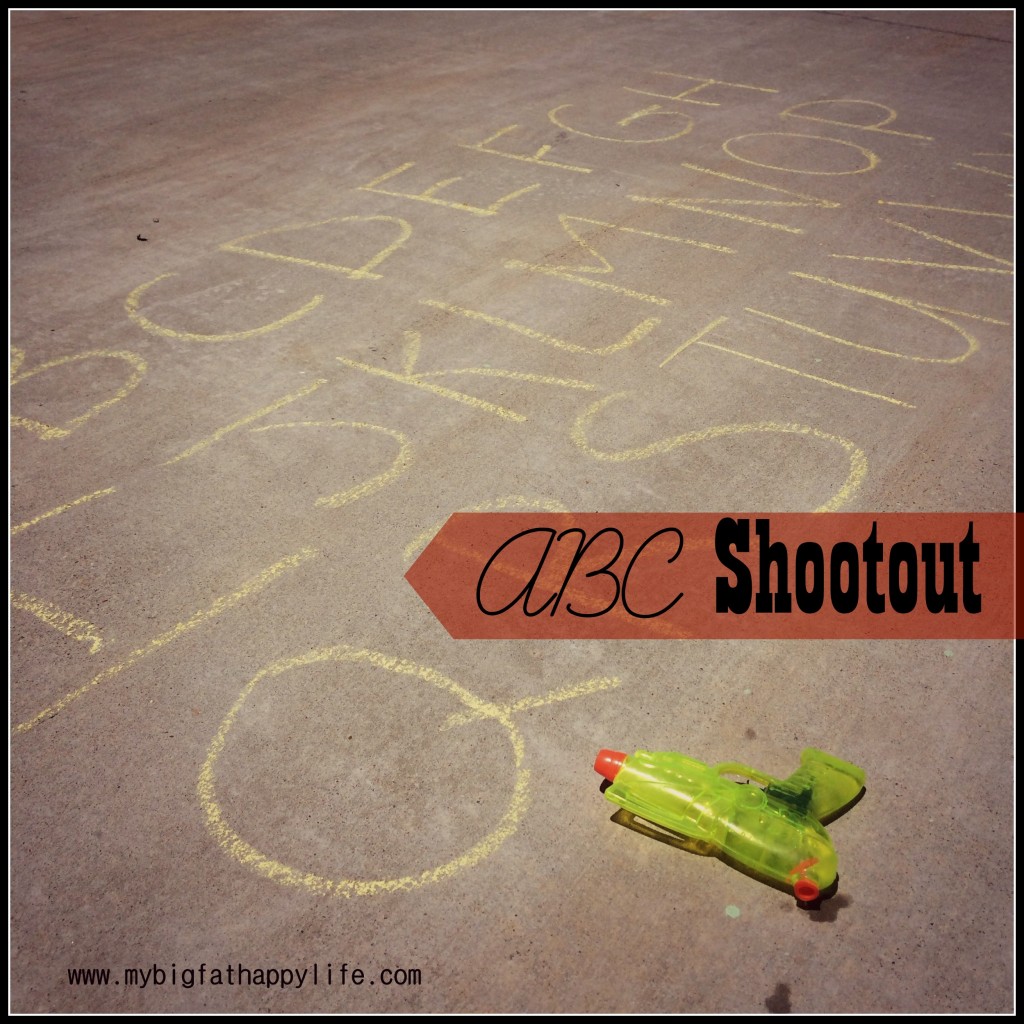 I am always looking for ways to help S practice her ABCs whether it be recognizing or writing them. On this day, we were already outside playing with chalk, so I asked S to sing the ABC song while I wrote out the alphabet in chalk on the driveway.
Then, I filled S's water gun up with water and she was very excited (like jumping up and down excited) – maybe I need to pull the water gun out more often!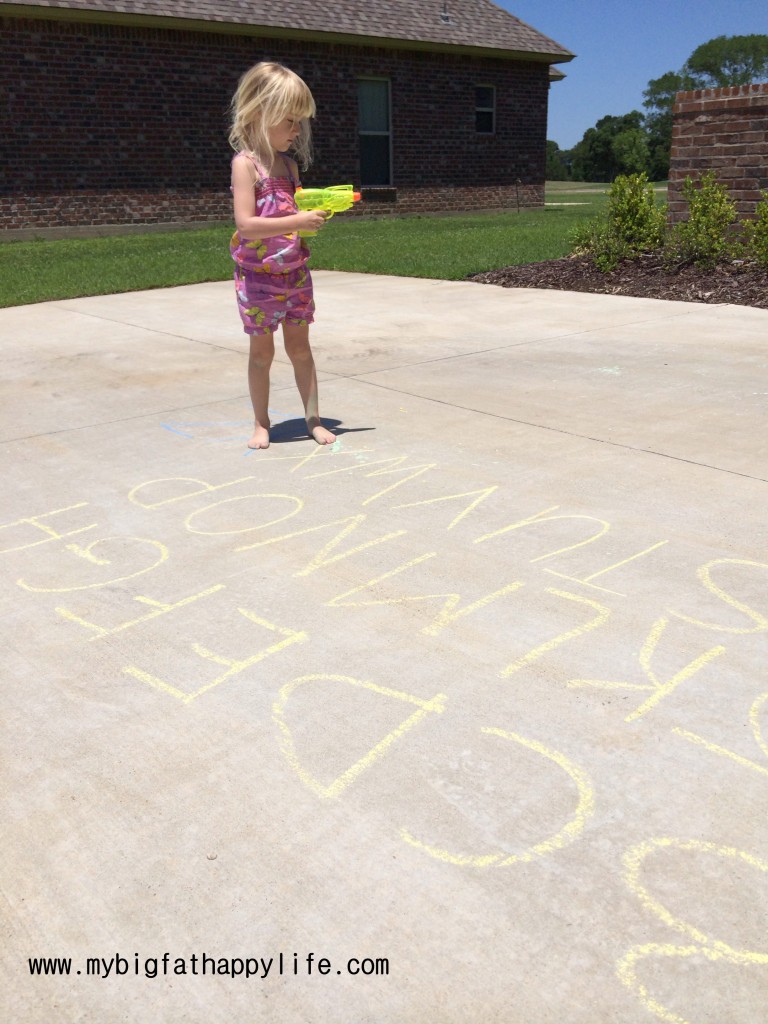 As I would call out random letters, S would shoot that letter with her water gun.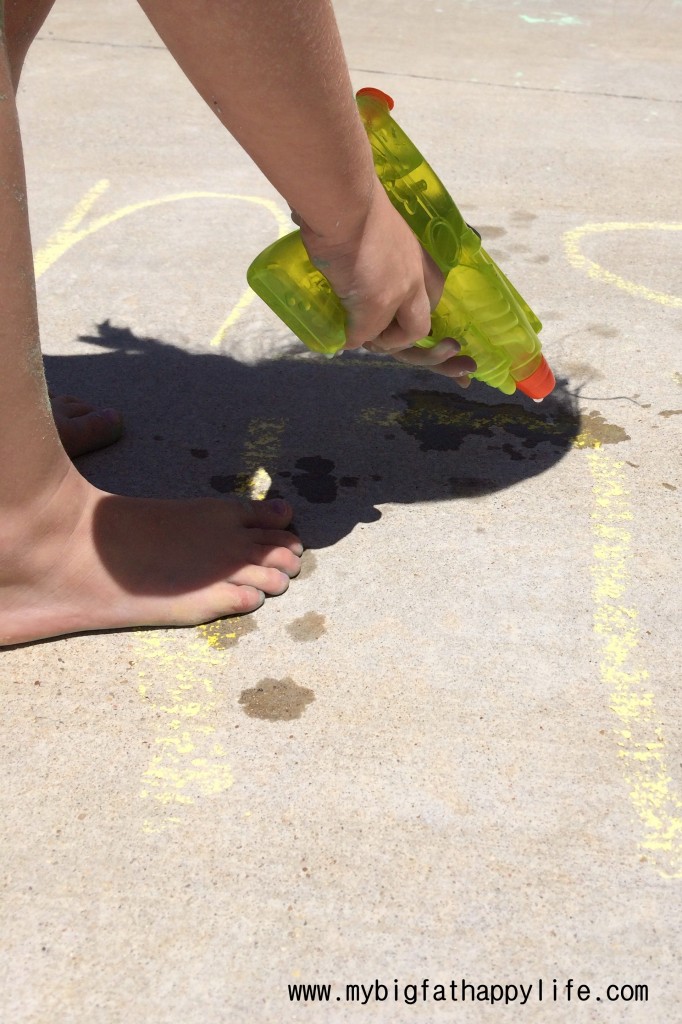 If S got stuck on a letter, we would recite the ABC song until we reached the letter that gave her trouble.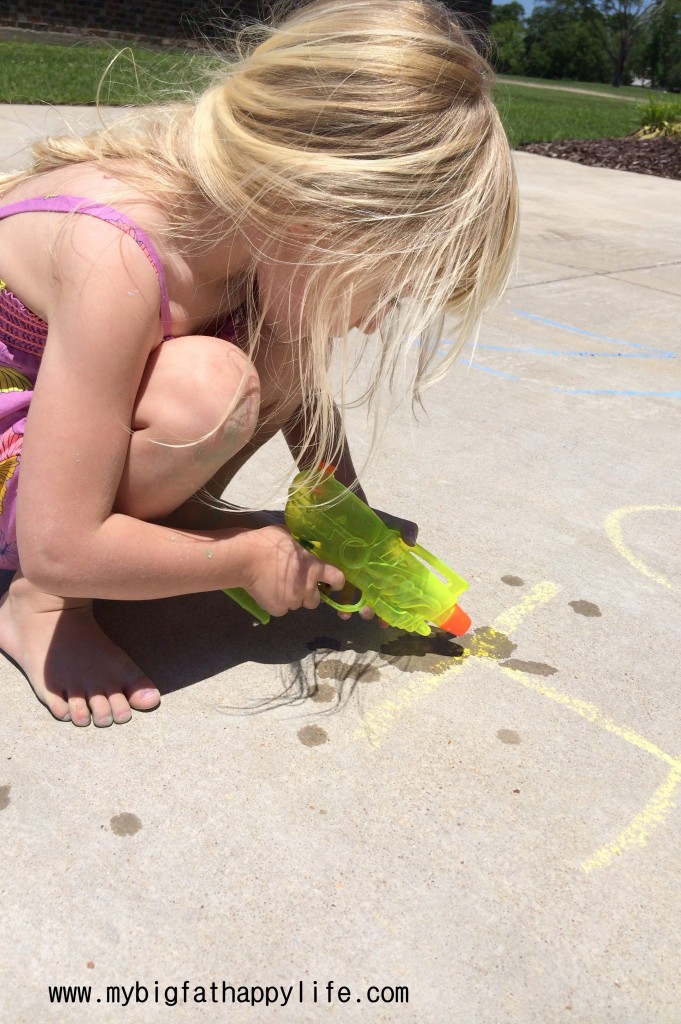 This was a quick activity to set up and allowed S to play with items that she enjoyed – win, win!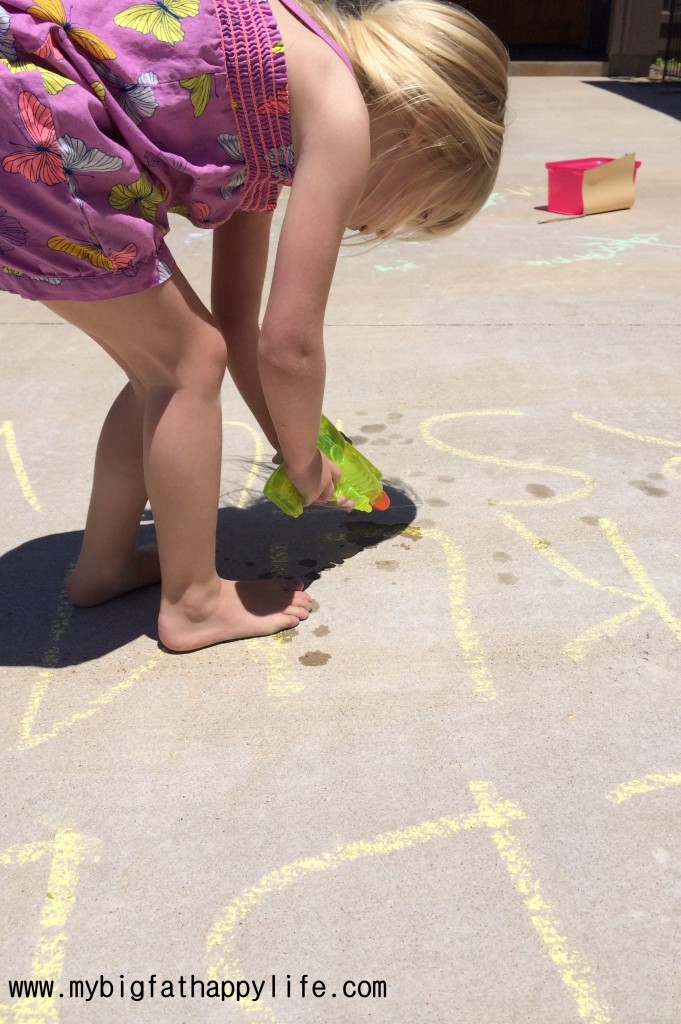 Looking for more fun ways to practice the ABCs, check out our Alphabet Soup.