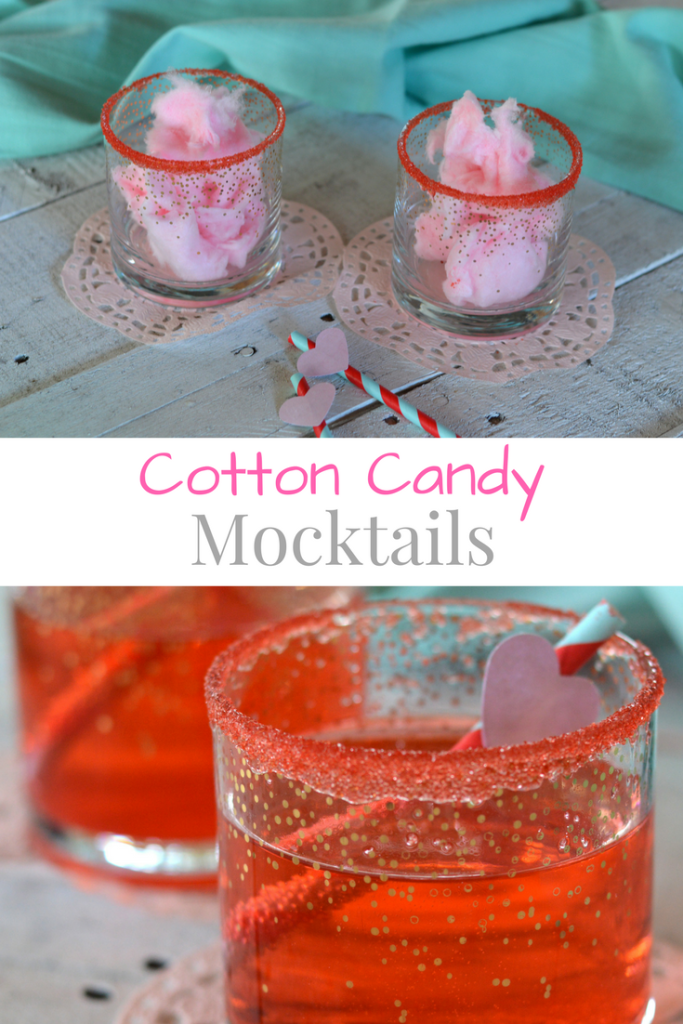 On a day that is all about love, I want to include the whole family in our Valentine's Day fun. We always have dinner at home with my daughter. Having a quiet dinner at home is so much more enjoyable than eating in a crowded restaurant.
You can look at a couple of our previous at home Valentine's Day dinners here and here. To add extra fun to our Valentine's Day dinner this year, we decided to make mocktails. Mocktails are a wonderful addition to a special family dinner since they are a fun drink with no alcohol. These little things are what kids remember the most.
We decided on Cotton Candy Mocktails because cotton candy is a childhood favorite. Most children love cotton candy because of it's flavors and that it's all sugar. These mocktails are amazing to watch being made so make sure that your child is nearby.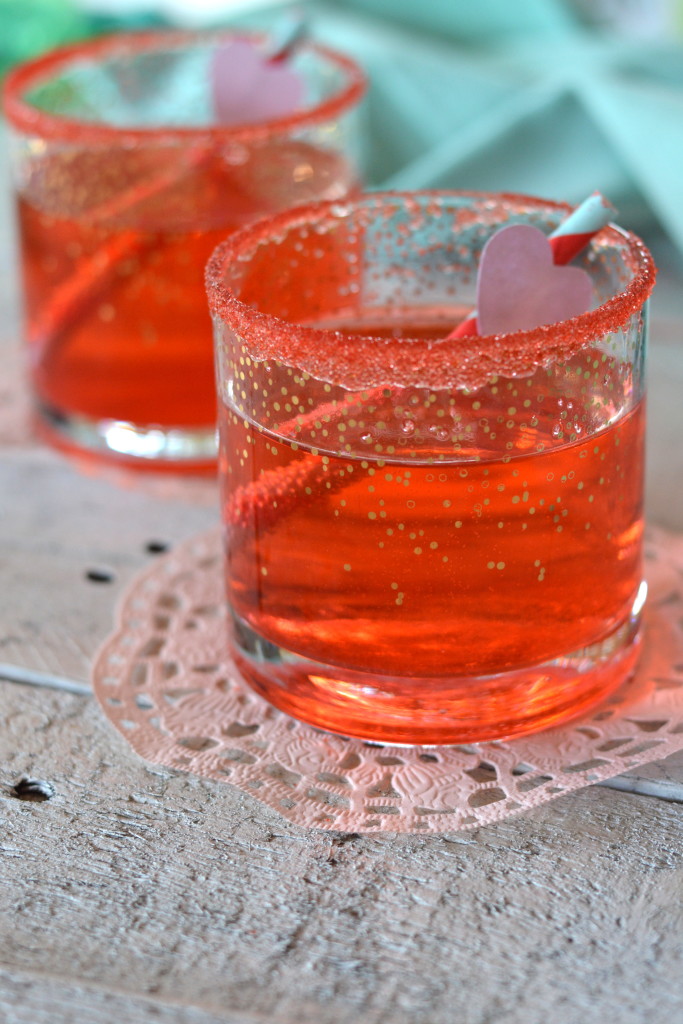 To Make:
Start by placing the rim of a glass, rim side down in a bowl of water. Then place it on a plate of sprinkles to get a rim of sugar on your glass.
Next, place cotton candy inside your glasses. I used pink cotton candy to stay with the traditional colors of Valentine's Day, but you could use any color. *Make sure the kids are watching* Poor lemon lime soda over the top.
If you are looking for more mocktail recipes, check out this post and this post.
Looking for more Valentine's Day inspiration? Be sure to check out the following posts: