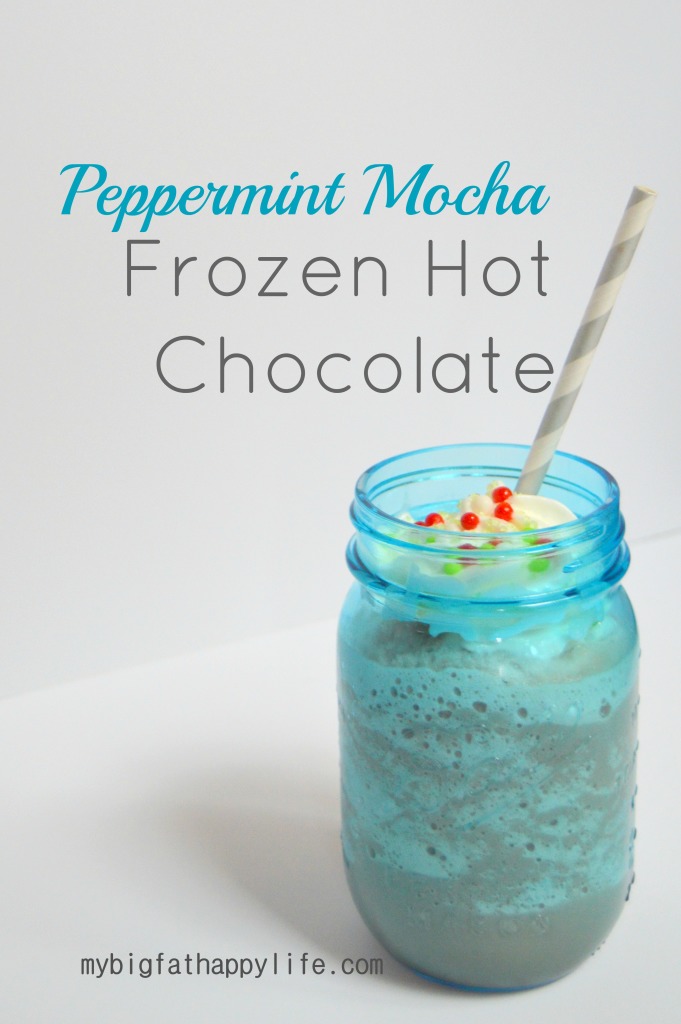 Last Christmas when we had all our family visit us for the holiday, I made Peppermint Mocha Frozen Hot Chocolate. It was delicious, easy to make and an instant hit! We frequently make this recipe and there was a time period when every time I asked S if she wanted hot chocolate, she responded with yes, frozen. My sister-in-law has even asked for the recipe several times to make at home – so Leah this is for you 😉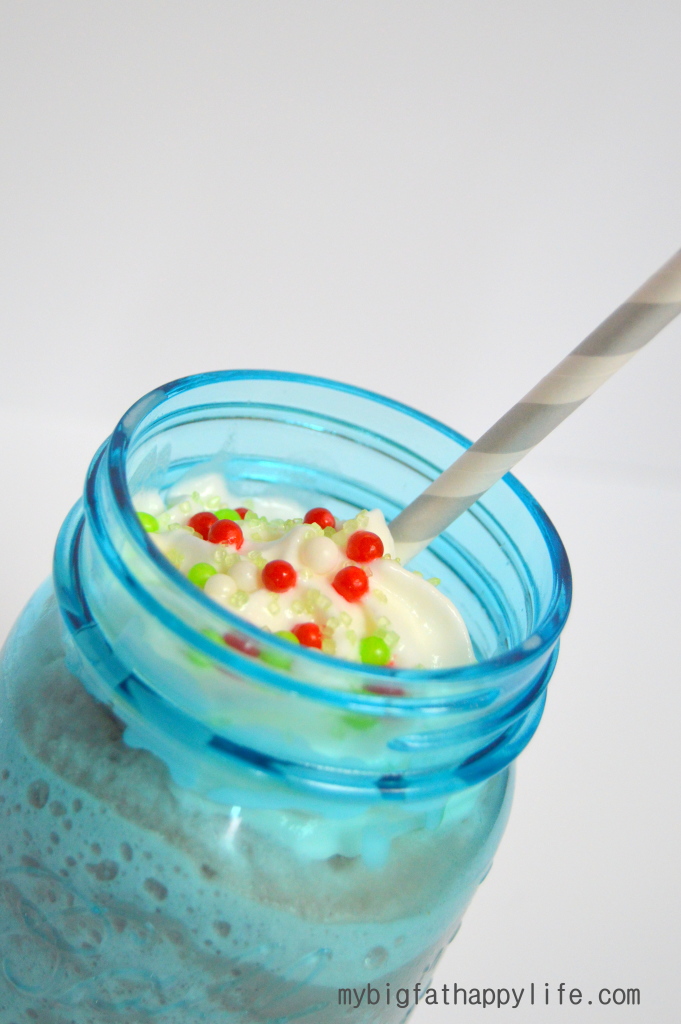 We used this Peppermint Mocha Frozen Hot Chocolate as one of our desserts during our fun Disney Frozen Party.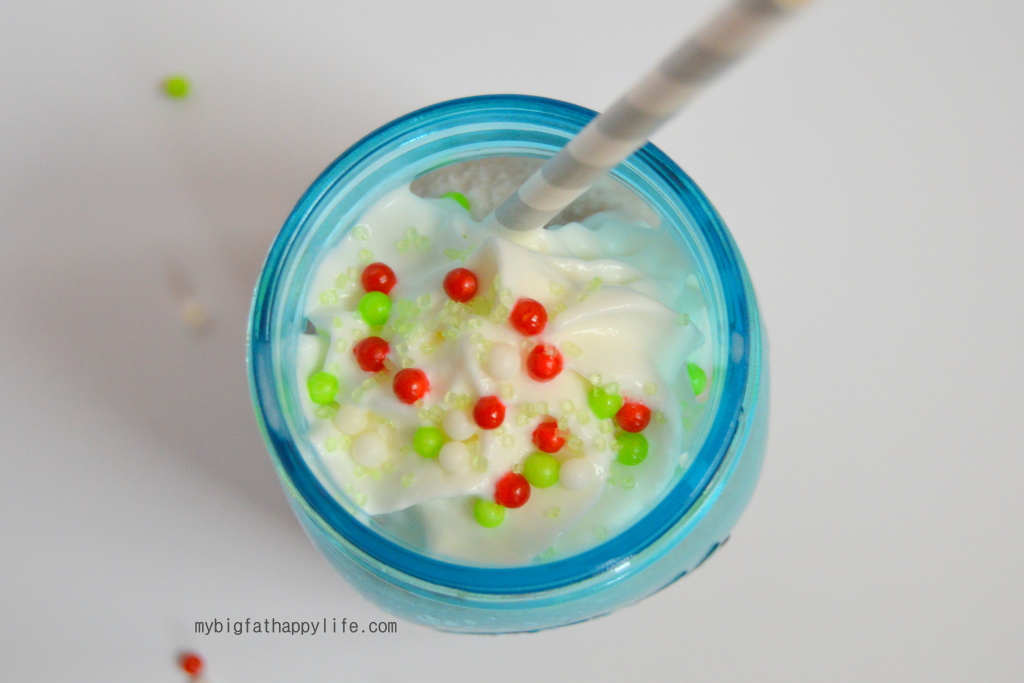 You could actually substitute out the Peppermint Mocha creamer for other flavors. We also use Thin Mint creamer if I can not find Peppermint Mocha. I am going to have to experiment more, but sometimes that's hard to do when S specifically asks for Frozen Hot Chocolate a certain way.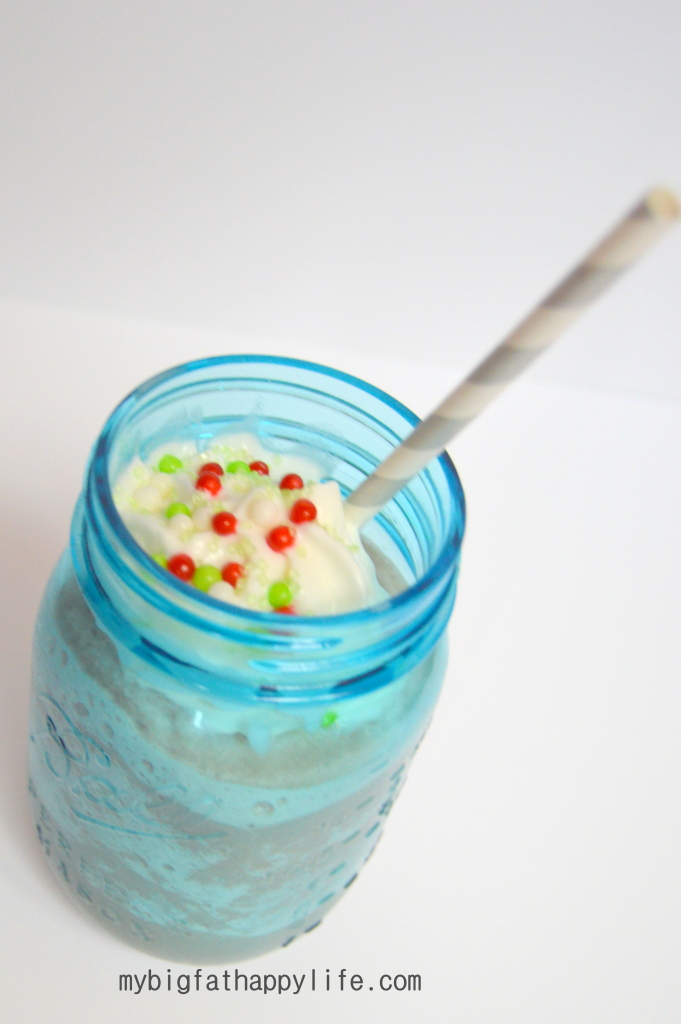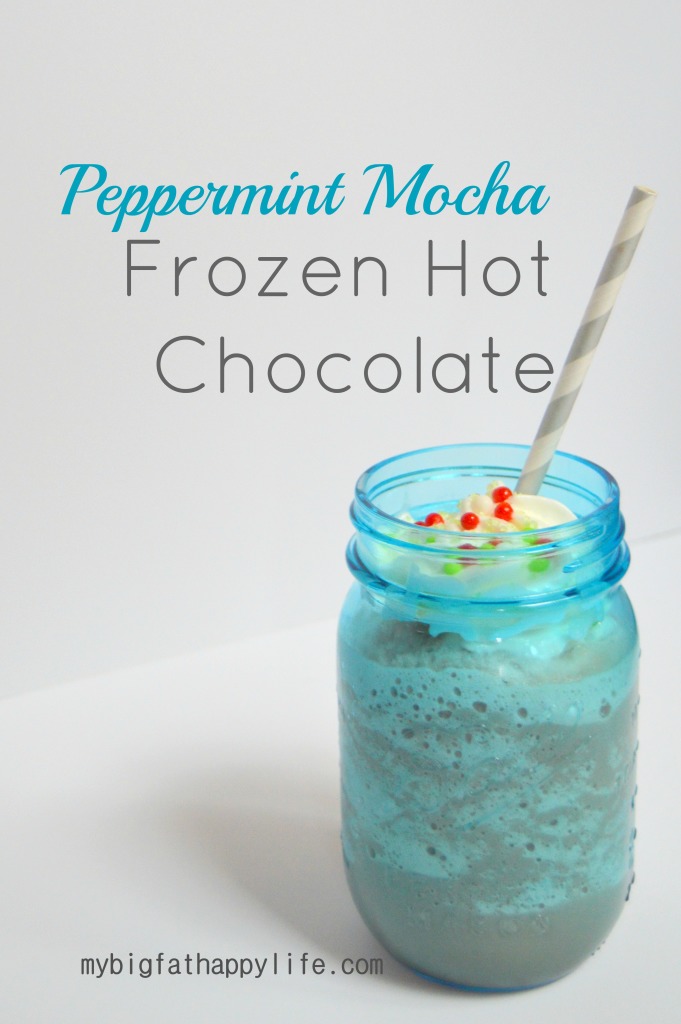 Peppermint Mocha Frozen Hot Chocolate
2015-01-02 21:20:29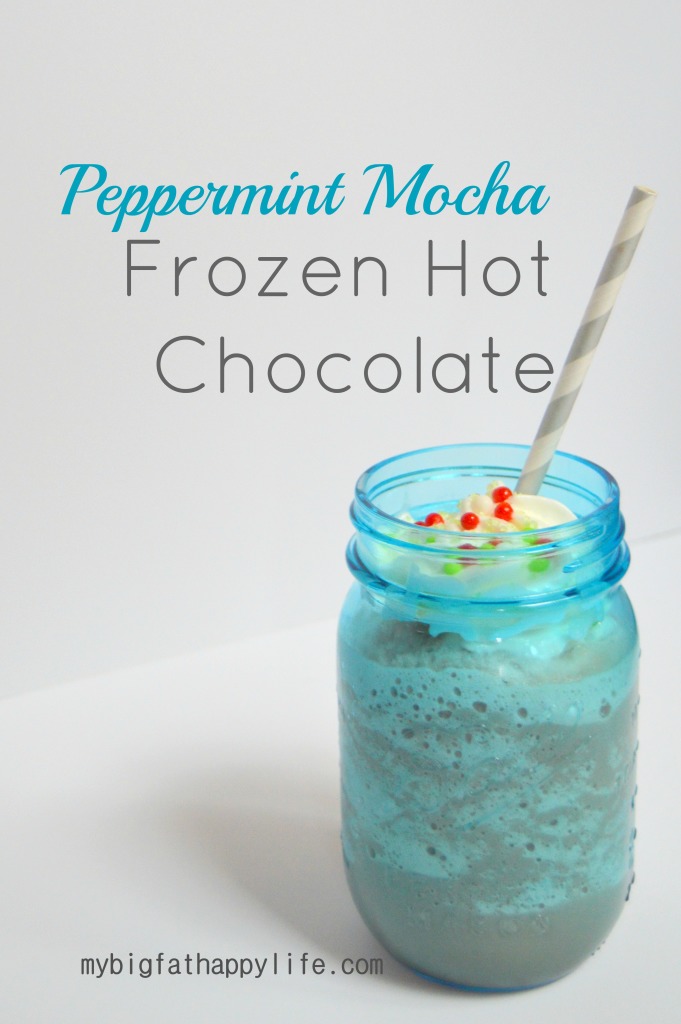 A wonderful frozen hot chocolate full of flavor
Ingredients
2 cups ice
1 cup milk
1/2 cup peppermint mocha liquid creamer {we use Coffee Mate} (thin mint creamer also works well)
2 packets of hot chocolate (we love Swiss Miss)
Instructions
Blend all ingredients in a blender.
Add whip cream and/or sprinkles if you like.
Serve
My Big Fat Happy Life https://www.mybigfathappylife.com/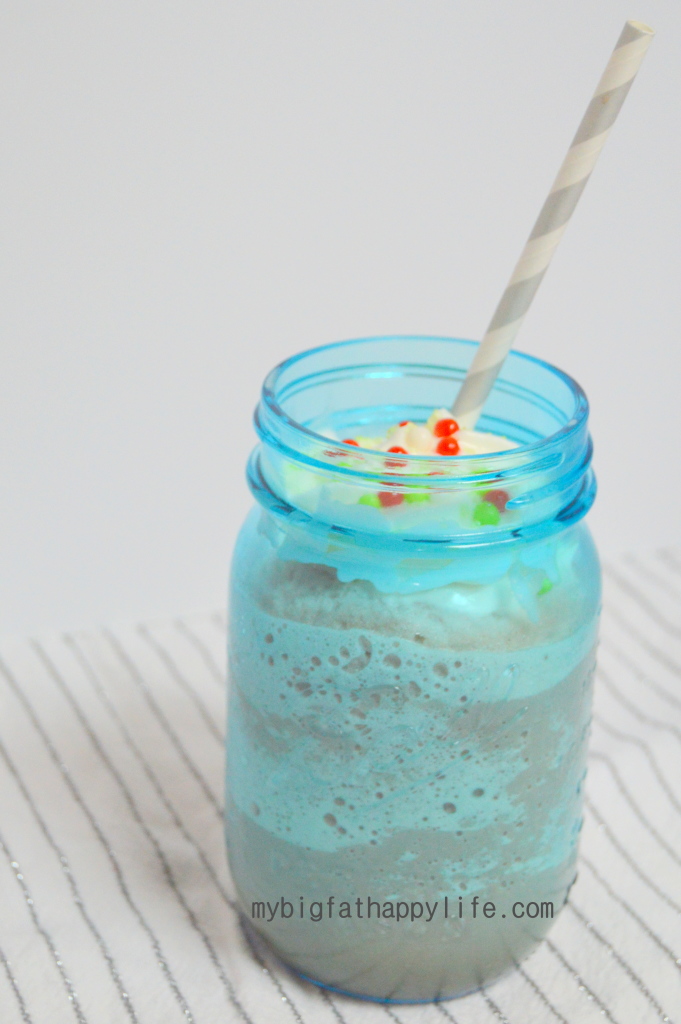 You may find me linking up with the following: Mon: Magic Moments; How Do You Do It? Parenting Linkup; Made by You Mondays; Creative Mondays; Click and Chat Social Media Link Up; Merry Monday Linky Party; Motivational Monday; Weekend Wanderlust;Tue: Treasure Box Tuesday; Turn it Up Tuesday; Good Tip Tuesdays; Project Life Tuesday; Lou Lou Girls Link Party; Delicious Dish Tuesday; SoMe2; Wed: The Wednesday Roundup; The Super Mommy Club Party; Centerpiece Wednesday; Whatever Wednesday; Retro Repin Party; Wake up Wednesday; Creative Spark; A Little Bird Told Me; Thur: Weekly Kids Co-Op; The Pin Junkie Pin Party; Thrify Thursday; On Display Thursday; Fri: Pretty Pintastic Party; Foodie Friends Friday; That's Fresh Friday; Family Fun Friday; For the Kids Fridays; Craft Frenzy Friday; Product Review; Friday Favorites; Weekends: Show and Share Saturday; Country Kids with Coombe Mill; The Weekend Social; Snickerdoodle Sunday; Show Me Saturday; Ultimate Link Party; Coast to Coast Blog Post Party