One day I was walking down the baking aisle at Target and noticed that there was a caramel apple cake mix. That got me thinking and wondering if I could make a caramel apple ice cream. It sounded like another wonderful fall flavor and after my successful pumpkin pie ice cream I decided to give it a try.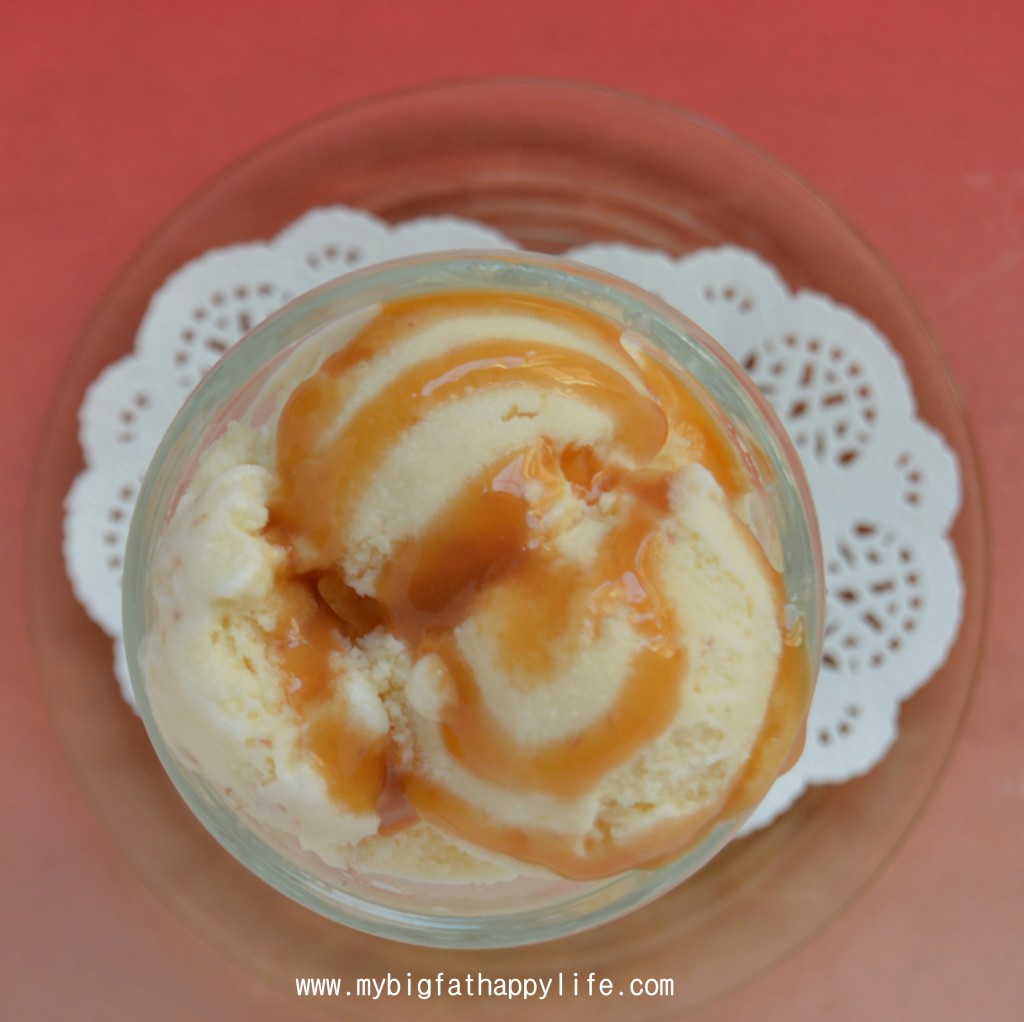 I love caramel apple flavor, but I hate biting into a sticky apples. It is always so messy and I end up getting caramel everywhere. Well, this ice cream taste like a caramel apple but without the messiness.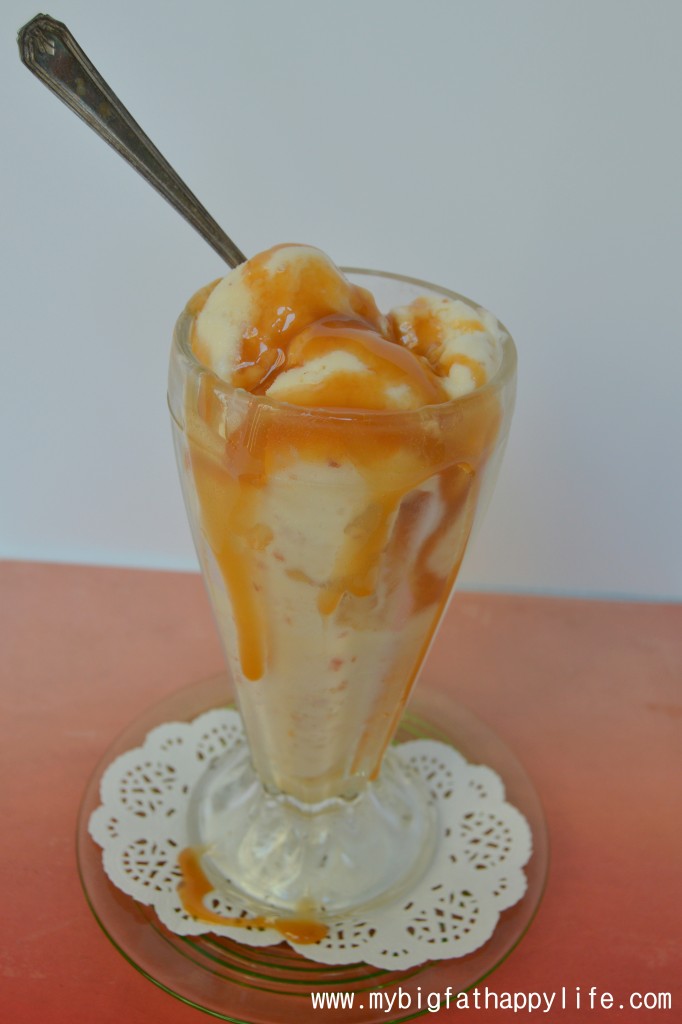 My biggest obstacle was trying to figure out how I was going to get apples into the ice cream. Then I decided to cut up an apple into wedges and place it in the blender with half-and-half and blend. It became "Apple milk". I left the skin on and that caused the little red specs throughout my ice cream. I used my favorite kind of apple which is gala but you could use whatever you want or what you have on hand. I used the blender to mix the rest of the ingredients together, that way I didn't dirty more bowls.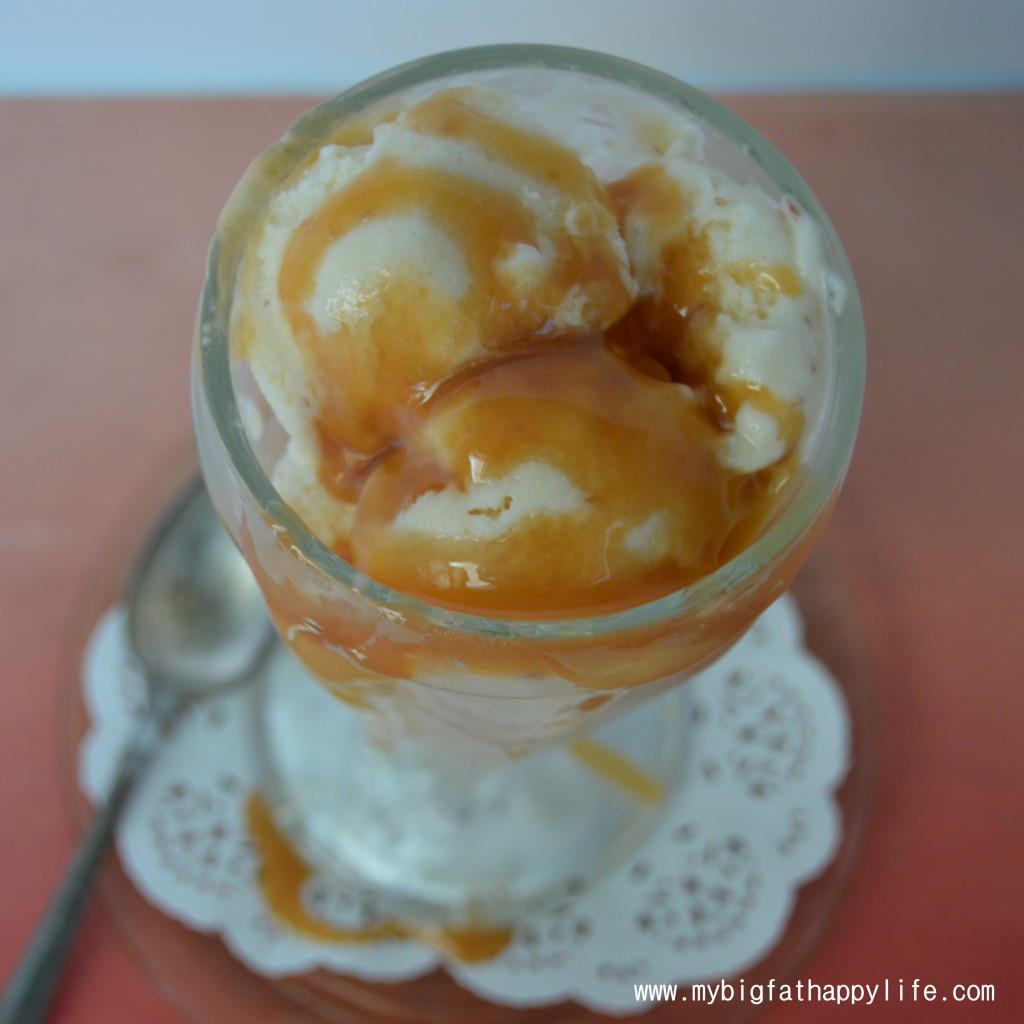 If you are looking to purchase an ice cream maker, I highly recommend the Cuisinart Ice Cream Maker. I have been using it for several years now and I love it!
Skinny Caramel Apple Ice Cream
2014-09-25 21:01:27
A delicious fall treat without the mess!
Ingredients
2 cups fat free half and half
2 apples, cut into wedges (I used Gala)
1/2 cup sugar
1/4 cup caramel ice cream syrup, more for topping
Instructions
Add the apples and half and half to a blender and blend. Add the remaining ingredients and blend again. Add the mixture to your ice cream maker
I let my ice cream machine run for 20 minutes before we enjoy our ice cream.
I added additional caramel when serving.
Tip: Make sure to keep your cold ingredients in the fridge and your frozen ice cream insert in the freezer until you are ready to use.
Note: The ice cream will hold it's shape better once you freeze it.
I place my leftovers in a covered plastic container and freeze.
My Big Fat Happy Life https://www.mybigfathappylife.com/
You may also enjoy: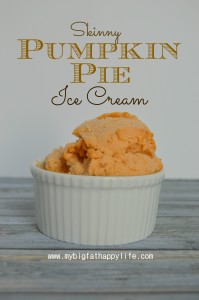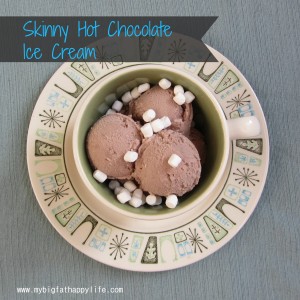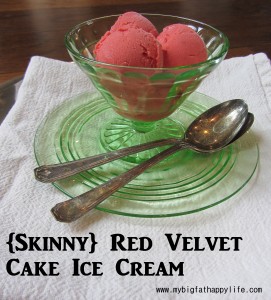 What is your favorite fall flavor?