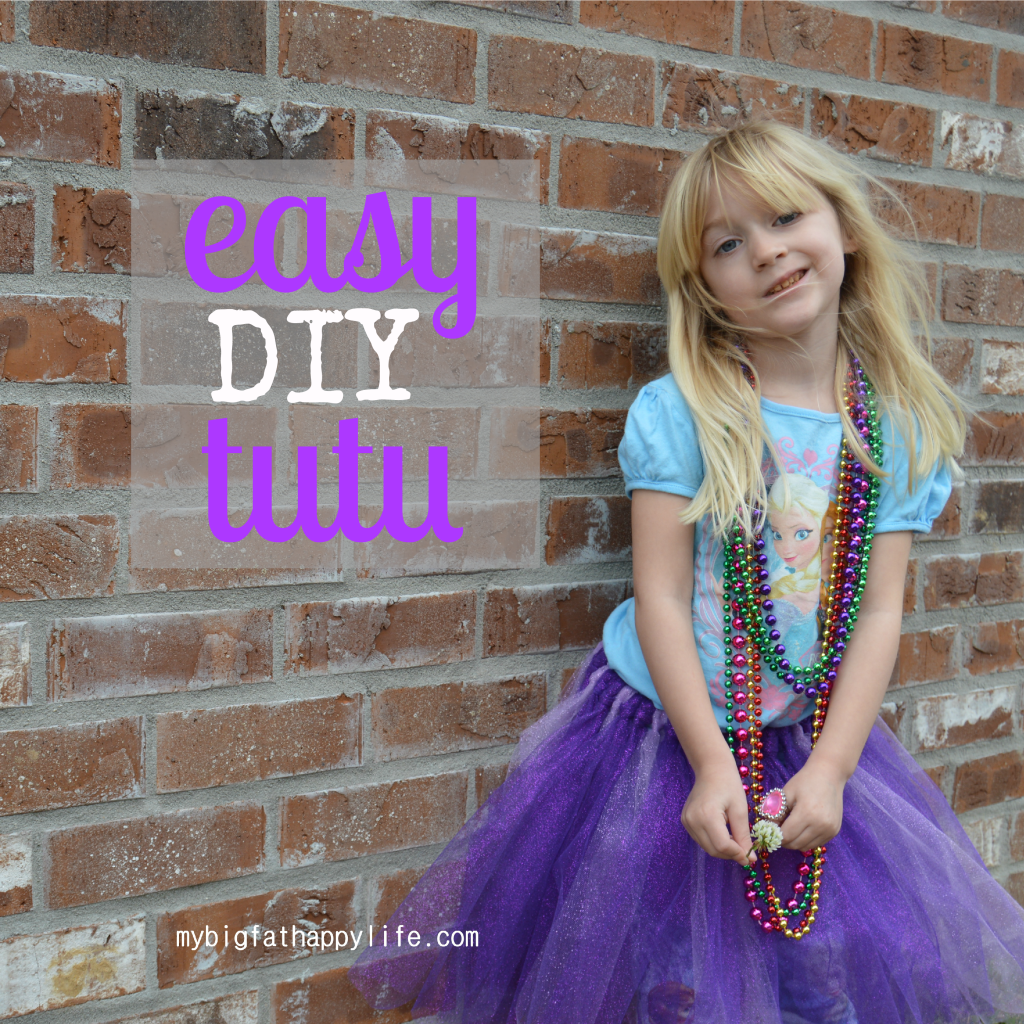 We are running/walking in the color run in a couple weeks…I can't wait! I wanted to make S a tutu to wear for the Color Run; something super fun for this unique run. I have previously made S a tutu for her first birthday and as part of a Halloween costume. A tutu would also be great for dress up.
How To
Elastic (3/4 inch width)
Needle & Thread or Sewing Machine
Tulle (I used 36 yards)
To cut the length of elastic you need, measure around subject's waist. Then you will want to sew the elastic together to make a circle, overlapping the ends by an inch.
Cut the tulle the length of the skirt you want doubled. For example I measured from my daughter's waist to about her knees and then folded the piece of tulle over and cut the piece. I then used that piece as my guide to cut all the other pieces. You will need a lot of tulle! I like my tutus very full! I used 36 yards of tulle for this tutu, but the amount you use will depend on the length and width of your tutu. I also used two different tones of purple for this tutu….dark purple and light purple.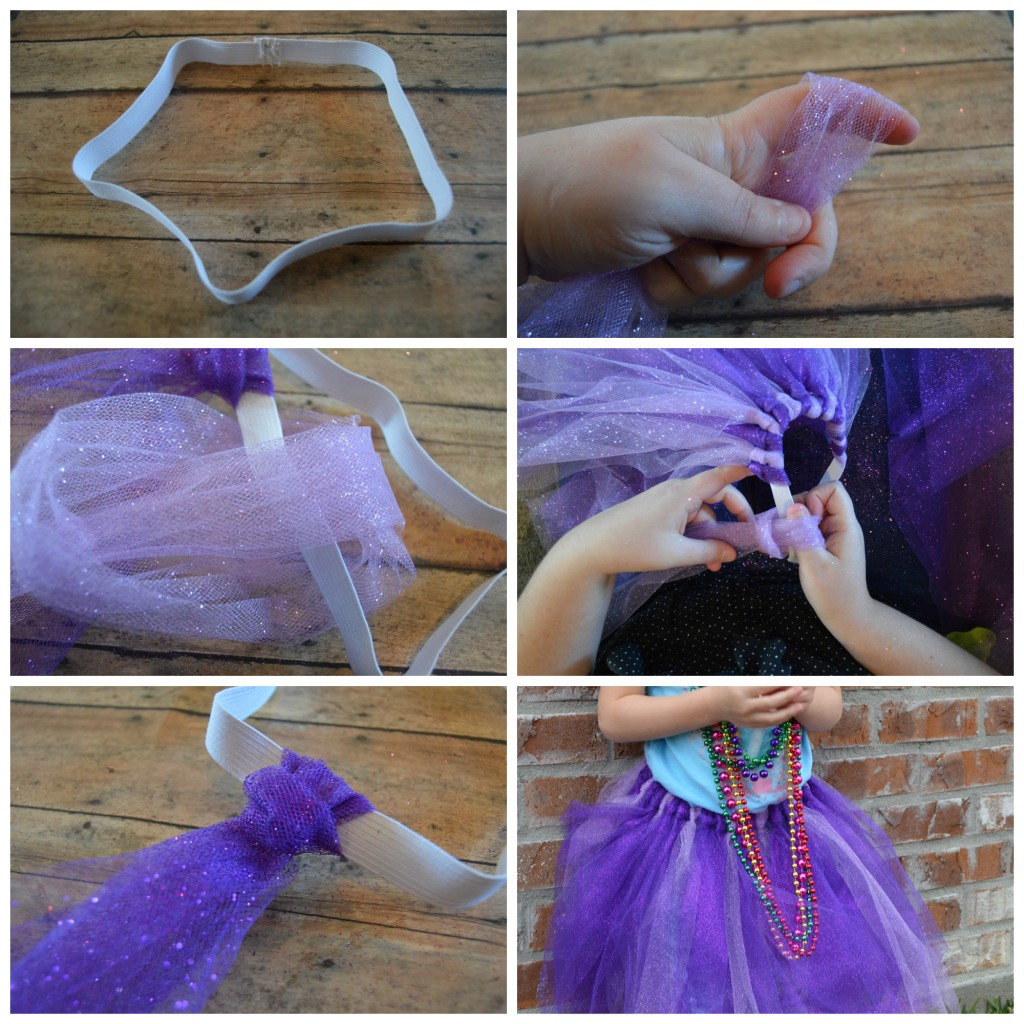 Once you have the lengths cut, fold the piece of tulle in half and then place the loop end under the elastic with loop facing down and then wrap the cut ends through the loop and pull tight. I found that keeping my thumb against the elastic while tightening the tulle helped keep the elastic straight. It's important to keep the elastic straight. Continue looping the tulle onto the elastic until your elastic is full.
Side note: if you use glitter tulle I recommend making the tutu outside. I had so much glitter everywhere…really the regular tulle is much better idea!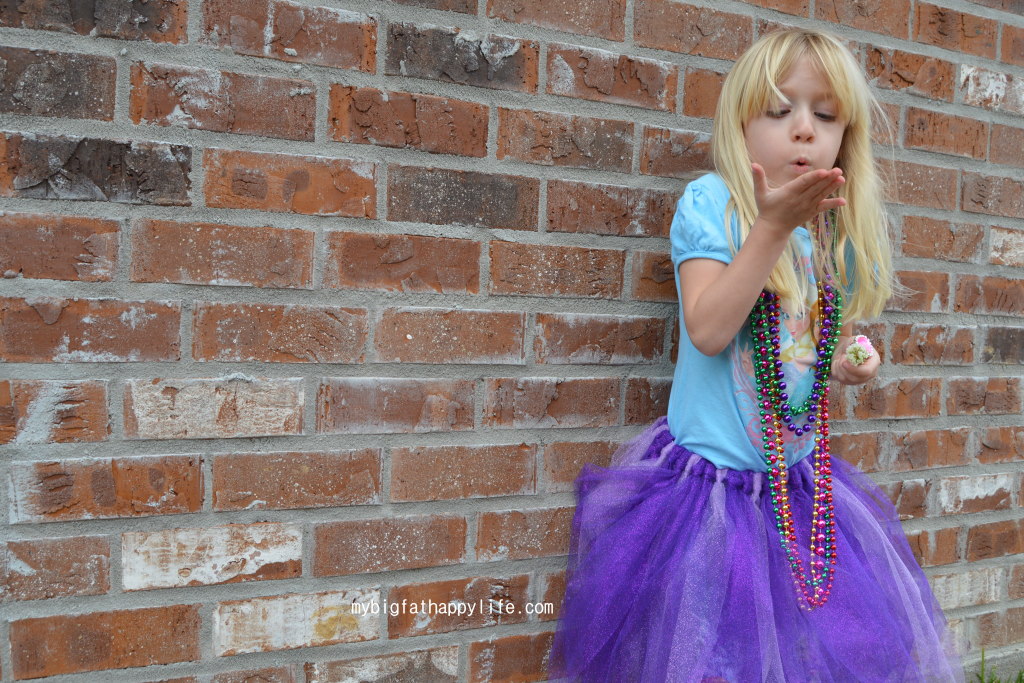 Now it's time to enjoy that tutu! Can't wait for S to wear her tutu during the Color Run. I'll be sure to let you know how it goes.
Have you participated in the Color Run? Have you made a tutu?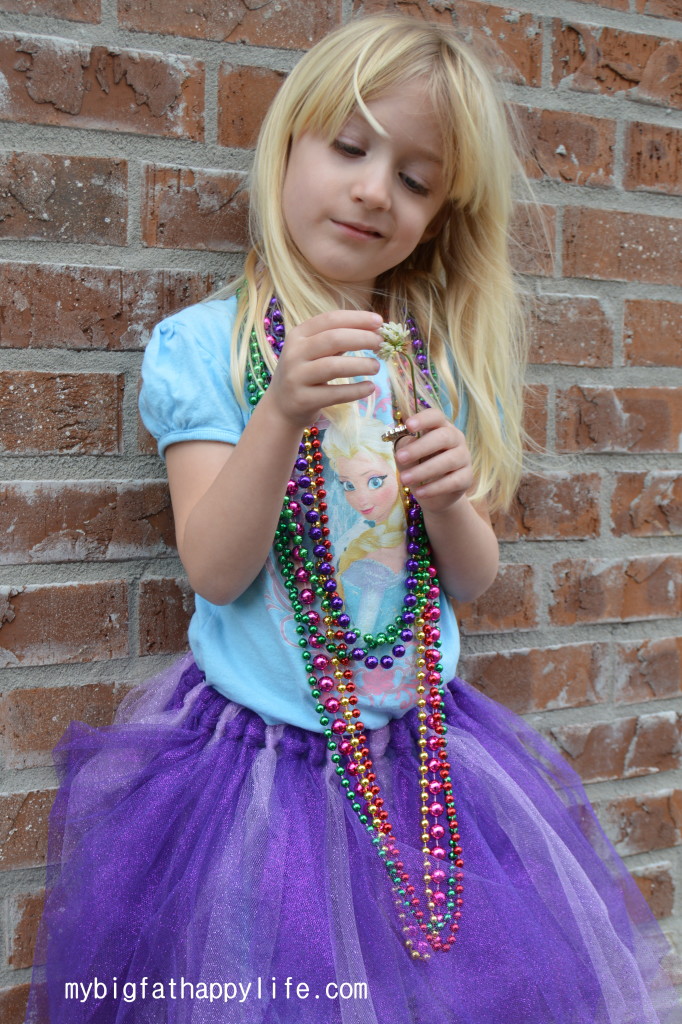 You may find me linking up with the following: Mon: Magic Moments; How Do You Do It? Parenting Linkup; Made by You Mondays; Creative Mondays; Click and Chat Social Media Link Up; Merry Monday Linky Party; Motivational Monday; Weekend Wanderlust;Tue: Treasure Box Tuesday; Turn it Up Tuesday; Good Tip Tuesdays; Project Life Tuesday; Lou Lou Girls Link Party; Delicious Dish Tuesday; SoMe2; Wed: The Wednesday Roundup; The Super Mommy Club Party; Centerpiece Wednesday; Whatever Wednesday; Retro Repin Party; Wake up Wednesday; Creative Spark; A Little Bird Told Me; Thur: Weekly Kids Co-Op; The Pin Junkie Pin Party; Thrify Thursday; On Display Thursday; Fri: Pretty Pintastic Party; Foodie Friends Friday; That's Fresh Friday; Family Fun Friday; For the Kids Fridays; Craft Frenzy Friday; Product Review; Friday Favorites; Weekends: Show and Share Saturday; Country Kids with Coombe Mill; The Weekend Social; Snickerdoodle Sunday; Show Me Saturday; Ultimate Link Party; Coast to Coast Blog Post Party