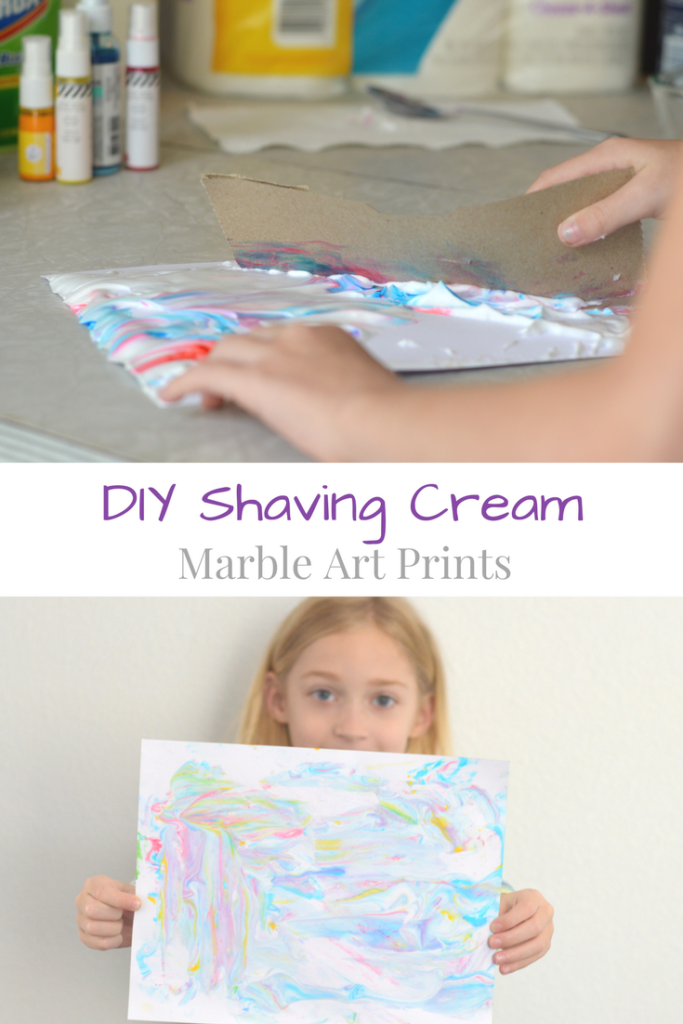 My daughter loves doing art projects but sometimes (OK most times) they are extremely messy! I have learned to overcome my dislike for the mess so that she can be creative, have fun and learn. I also know that when she is finished creating, I can swoop in with my cleaning supplies and have everything go back to the way it was before.
This week S and I pulled out shaving cream, food coloring, and mixed media mists and had a blast creating one of a kind marble art prints.
S would have continued making these marbled art prints all day if time allowed. Each press of the paper or swirl of the spoon or additional color added created a different print. S loves to scrapbook so her prints will be used for background pages or to cut up for embellishments. I may steal a couple to hang up on the wall!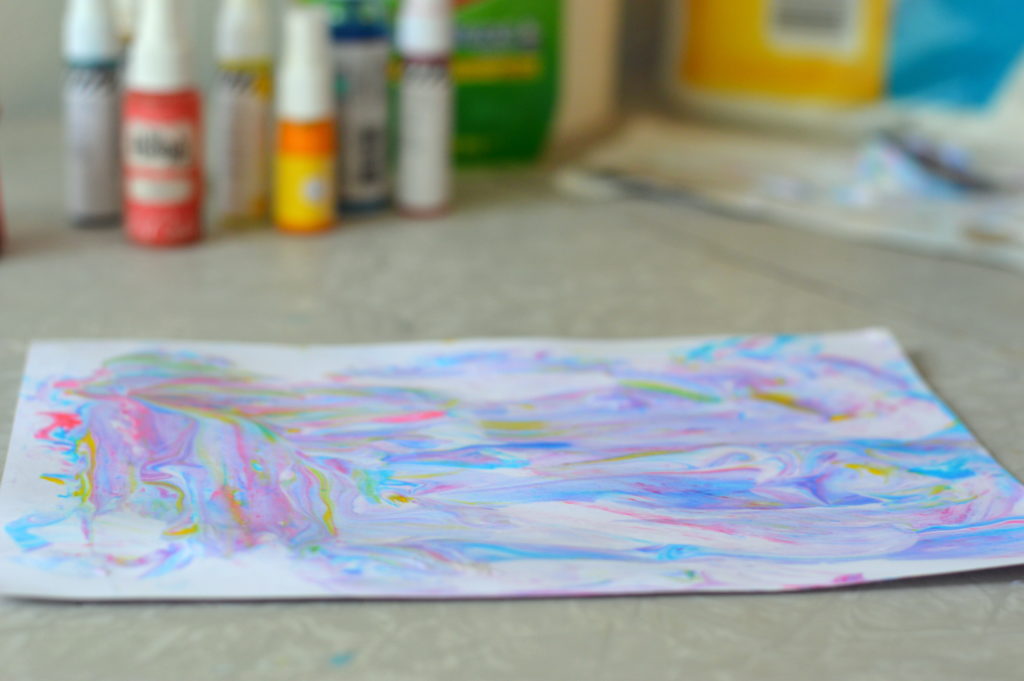 DIY Marble Art Prints
You will need:
9×12 glass cake pan
8.5×11 inch white cardstock
white shaving cream
food coloring, mixed media mists or liquid water colors
Piece of cardboard or plastic ruler
Viva Paper Towels
Clorox Clean-Up Cleaner + Spray
Directions:
Cover the bottom of the cake pan with shaving cream.
Add food coloring, mixed media mists or liquid water colors to the shaving cream.
Then use a toothpick or spoon and swirl through the color you added.
Gently press a piece of cardstock into the shaving cream.
Lay the cardstock on your surface and scrape a piece of cardboard or ruler across the cardstock to remove the shaving cream.
Allow the cardstock to dry.
Continue adding color and/or adding shaving cream to the cake pan and create additional pieces of art.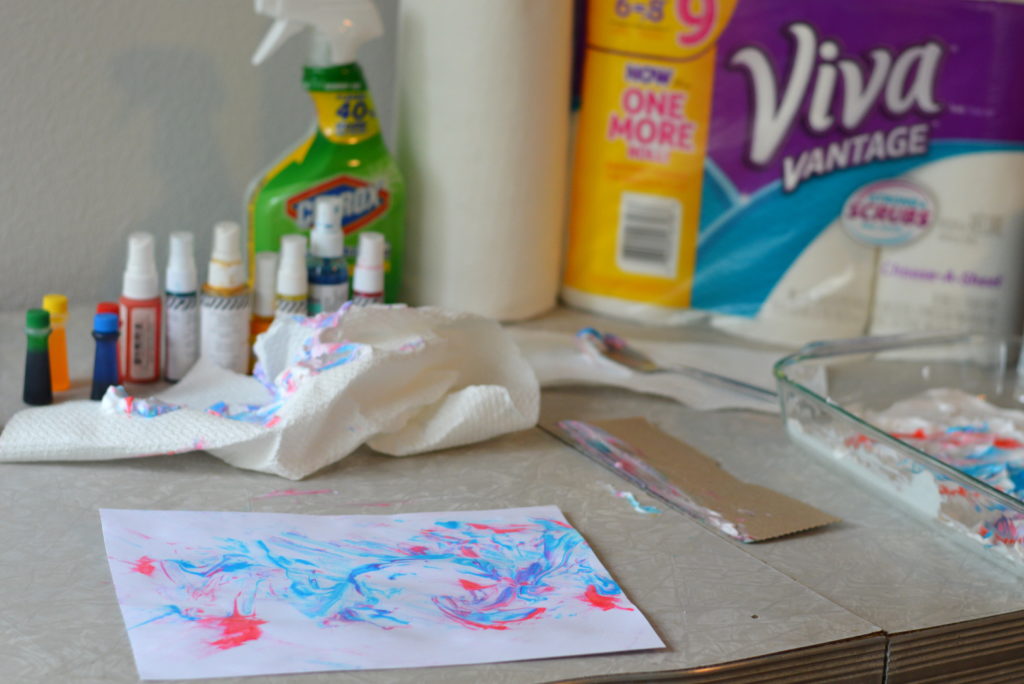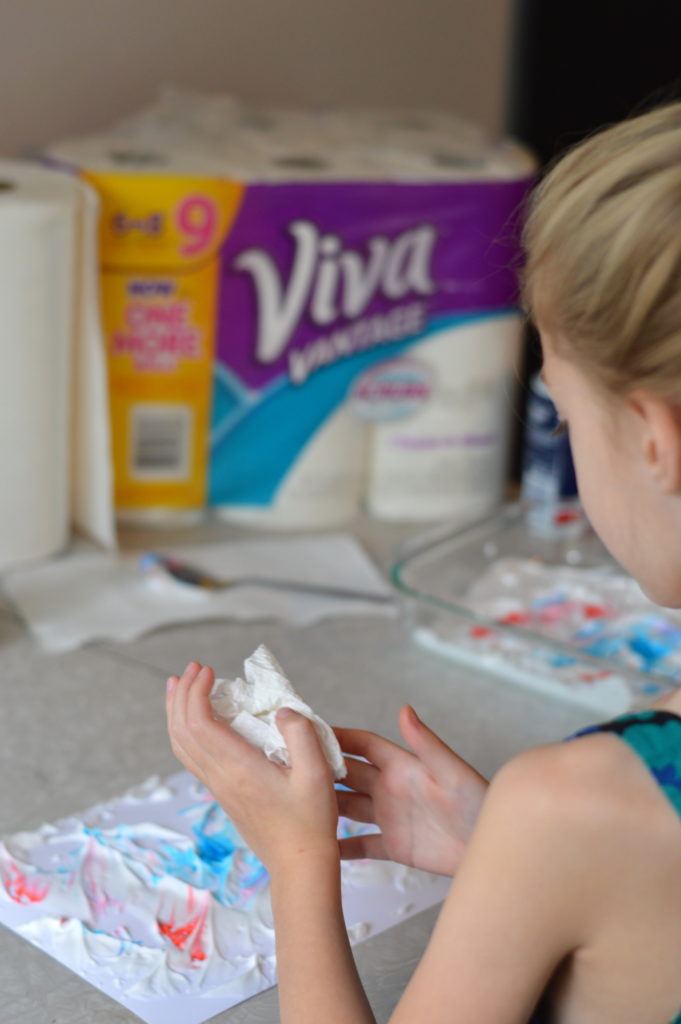 Clean Up
To clean up the mess on the table, I grabbed my Clorox Clean-Up Cleaner + Spray and Viva paper towels. I love Clorox Clean-Up Cleaner + Spray because it kills 99.9% of germs. It's also designed to clean and disinfect a variety of stains on a variety of surfaces. Not to mention that with Smart Tube Technology®, you do not waste any money because you can spray every last drop!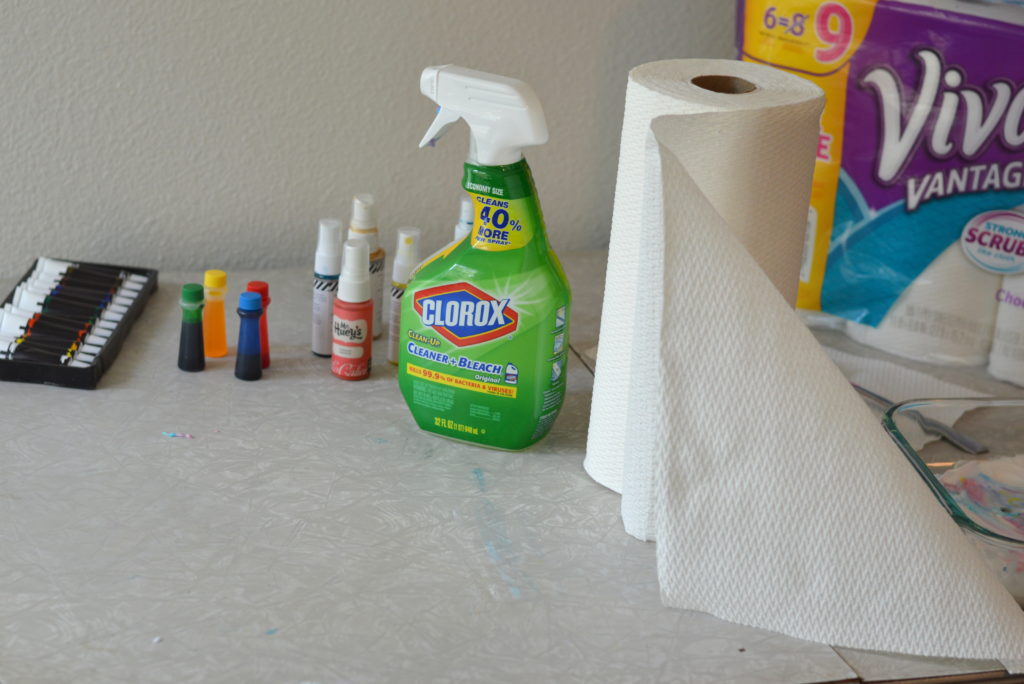 I only use Viva Big Rolls because there is 40% more Viva per roll*. I can choose how much of the paper toweling I want depending on the size of the mess. *Towel area compared to Viva® Regular Roll; Current practice is use of "33% More"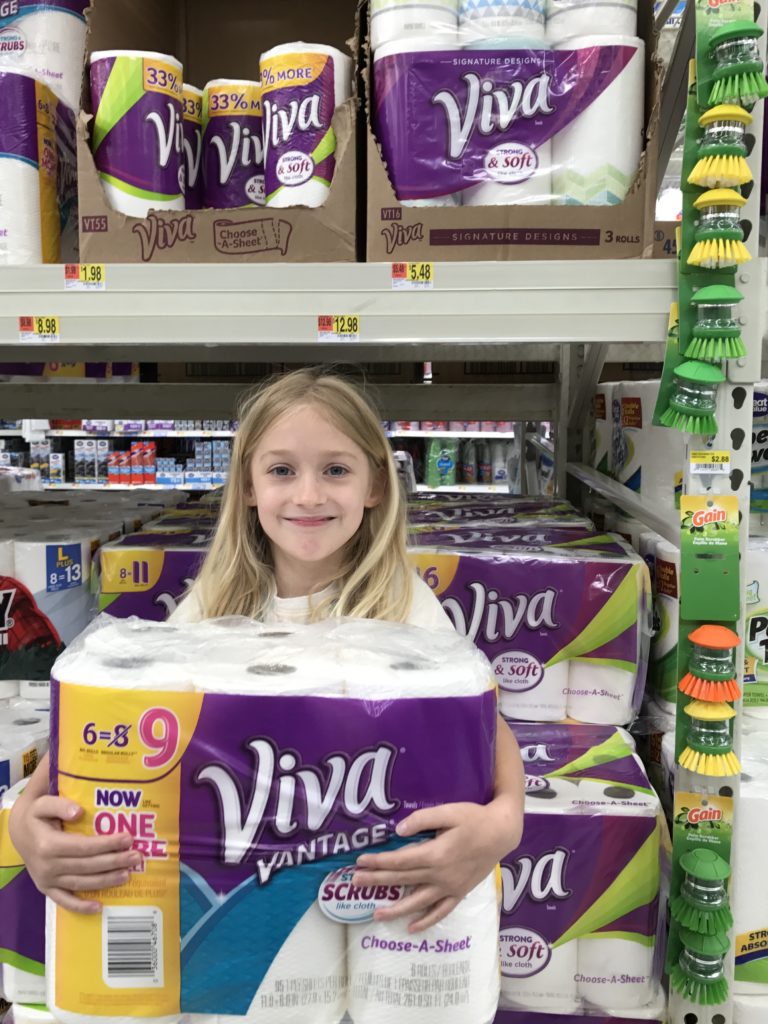 I picked up all my supplies for this craft project from Walmart including the Viva paper towels and Clorox cleaner. Guess what?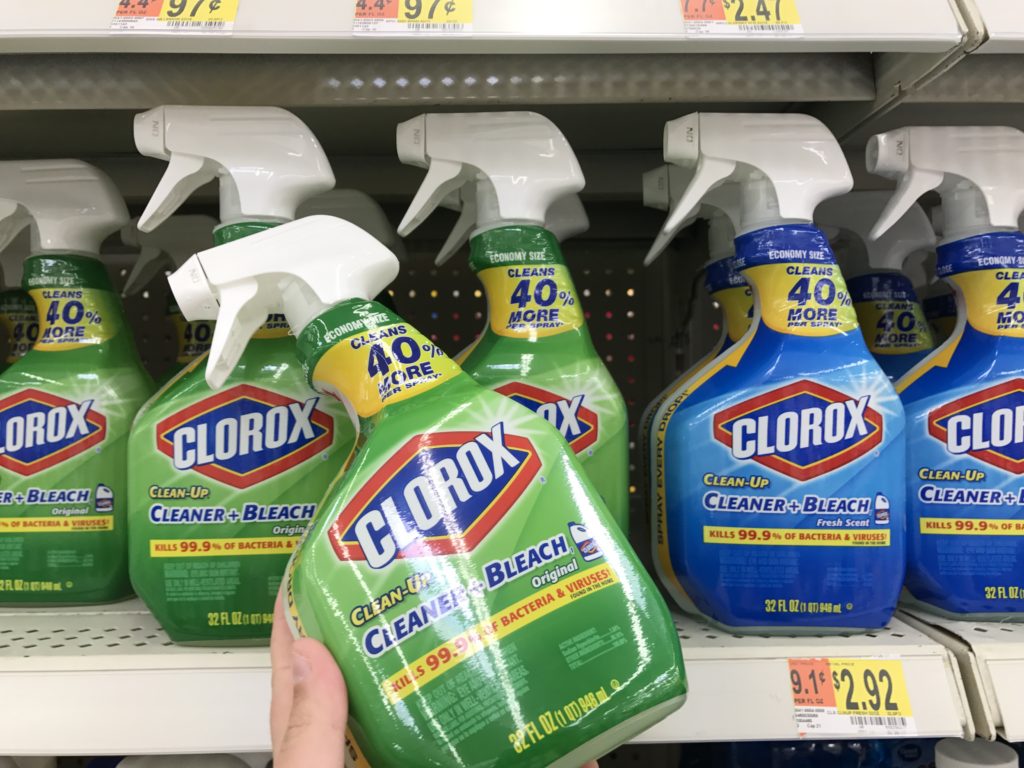 Visit your local Walmart and pick up your own Clean Squad of Viva paper towels and Clorox cleaning spray! Let me know if you create your own marbled art!