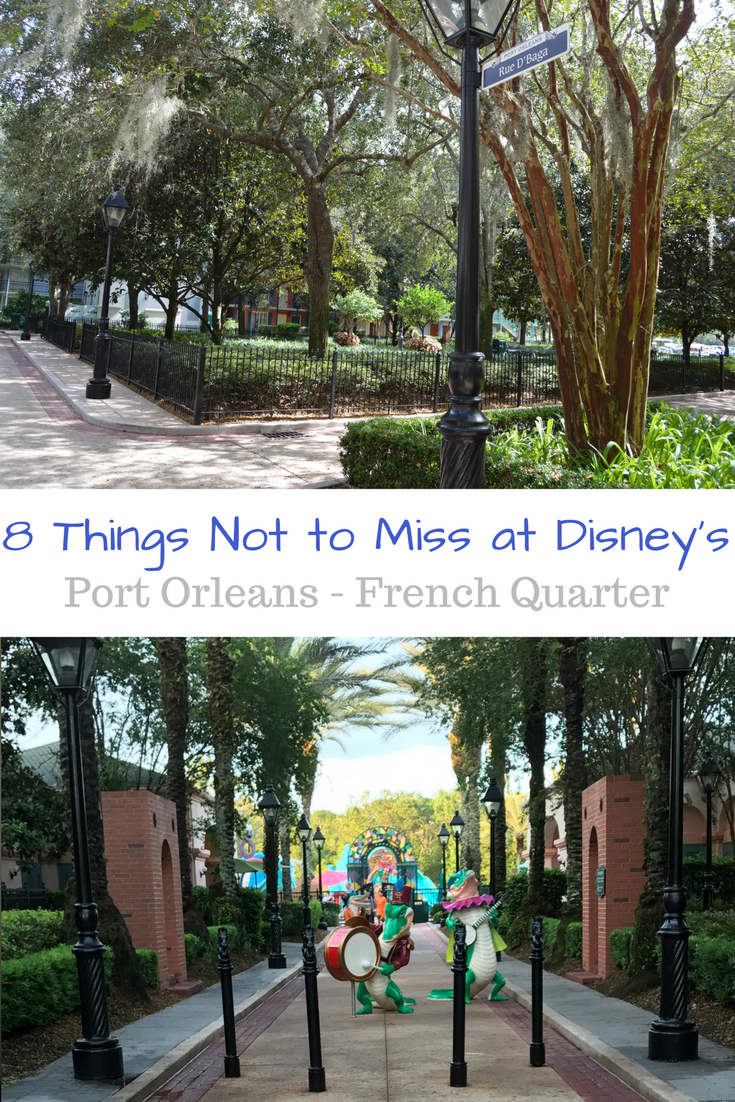 You know that feeling you get when you are home? That's the feeling I get when I step into Disney's Port Orleans – French Quarter hotel. I have stayed at several Disney "on-site" hotels including Pop Century, Caribbean Beach, Port Orleans – Riverside, the Polynesian, and Shades of Green (the military hotel), however, I am in love with the Port Orleans – French Quarter.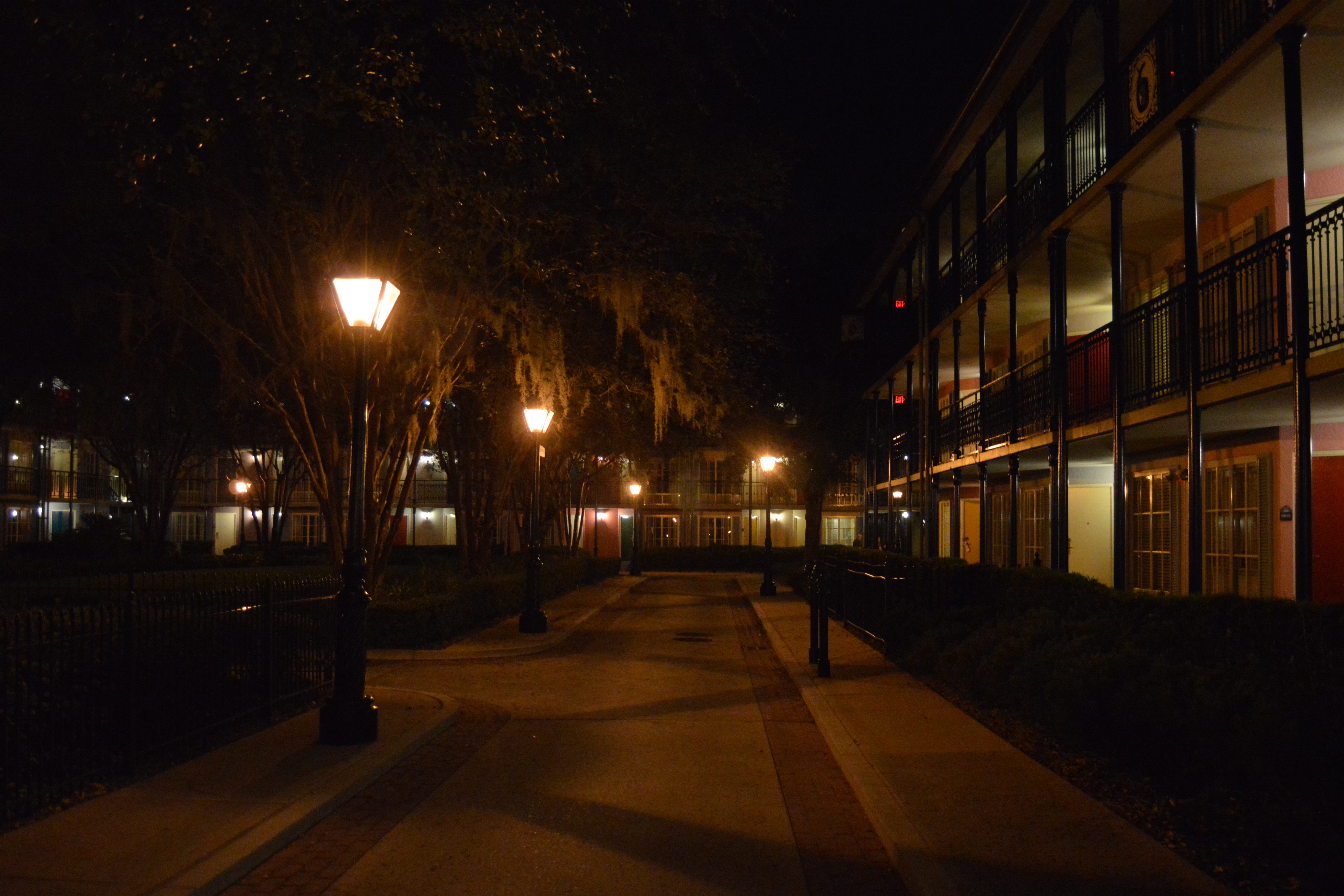 Ambiance
The theming of the French Quarter is spot on. Seriously, it looks exactly like New Orleans complete with iron "balconies" and iron hitching posts. The "street signs" are on point, as is the mannerisms of the cast members.
Mardi Gras Coins for the Fountain
You can get Mardi Gras coins at check-in or from the front desk. Then make a wish and throw them into the fountain in the lobby.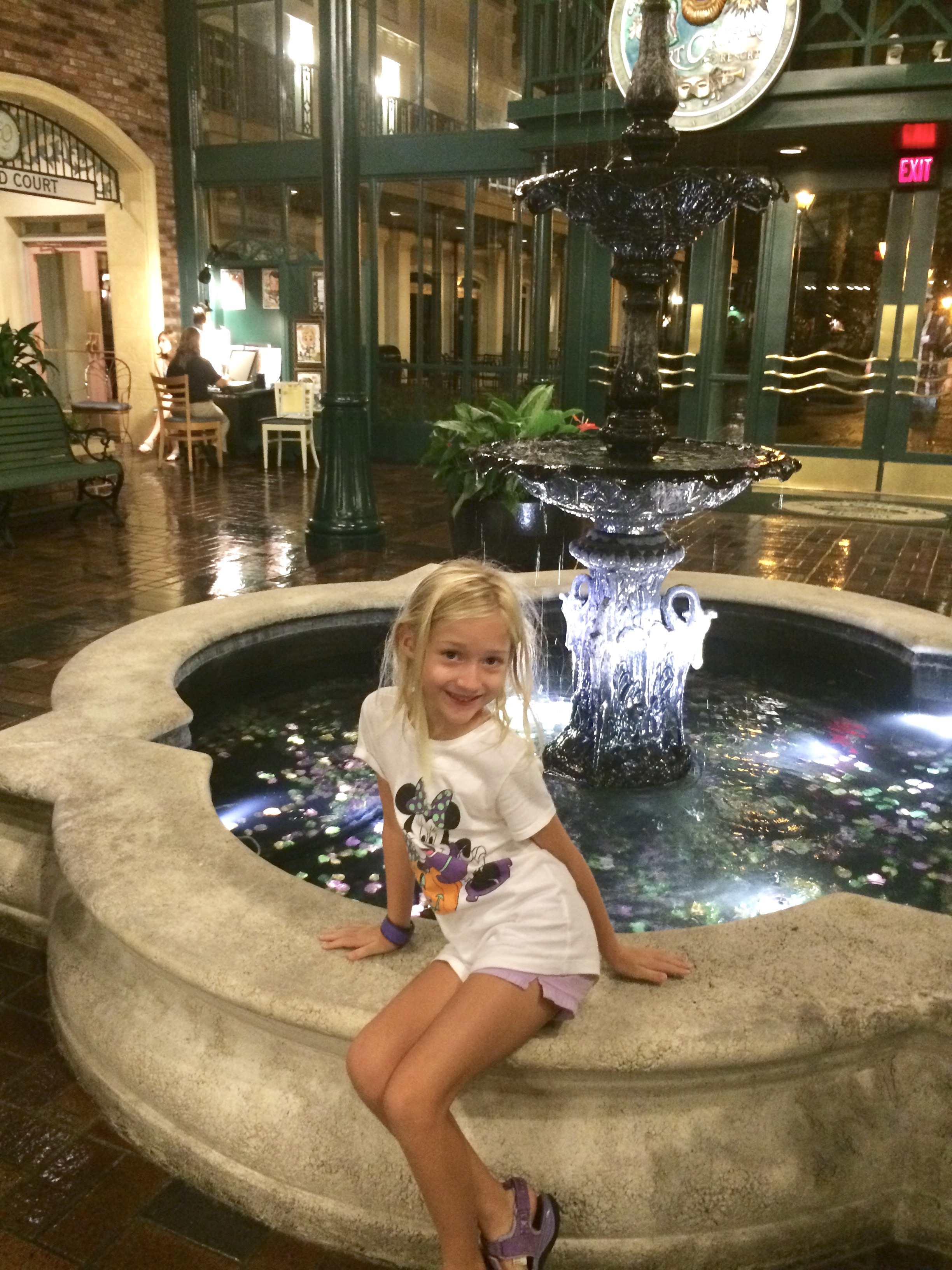 Doubloon Lagoon
The pool at the French Quarter is a huge upgrade from the value hotels. The pool is huge, with a 51-foot sea serpent that winds his way across the water and even has a water slide. A great place to relax and cool off during your trip. The Mardi Gros bar is located right outside the gates. You can relax at the bar or bring your drink into the pool area, but no drinks are allowed in the pool.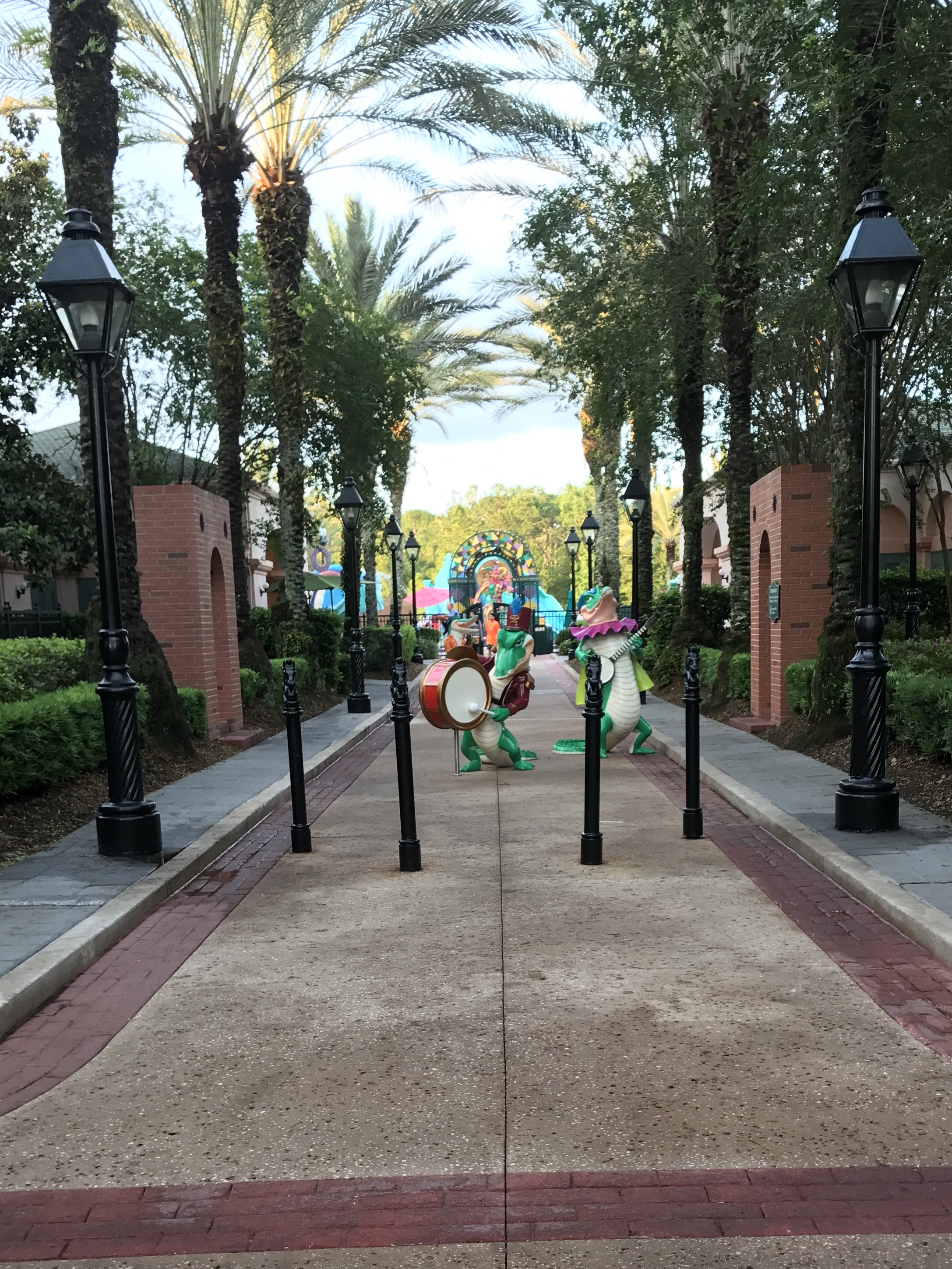 Beignets
The Sassagoula Floatworks and Food Factory, which is the counter service restaurant, has float sculptures hanging from the ceiling and is full of bright colors typical of Carnival season. All the food was delicious, however, they are famous for the beignets, a deep-fried pastry dusted with powdered sugar. We had our beignets as a sundae complete with ice cream and chocolate sauce.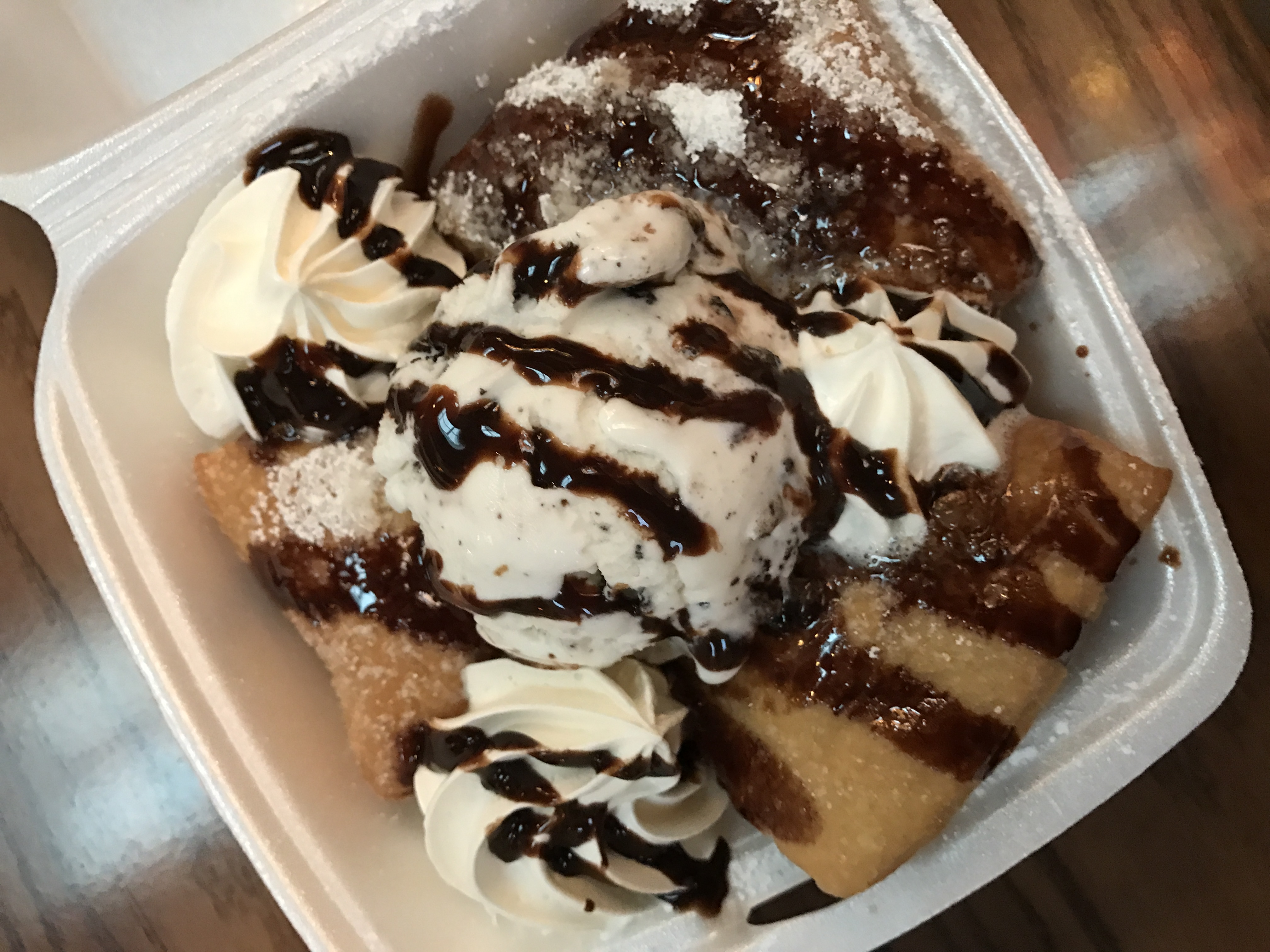 Ferryboat Service to Disney Springs
A fun, alternative mode of transportation that is available from Port Orleans – French Quarter to Disney Springs is the ferryboat that travels down the Sassagoula River. This relaxing boat ride takes about 20 minutes and runs about every 20 minutes. Be sure to check the times that the boat is running.
Scat Cat Club
New Orleans is famous for their music, so it is no surprise that Port Orleans French Quarter has live music from 4:00 pm to midnight at Scat Cat's Club.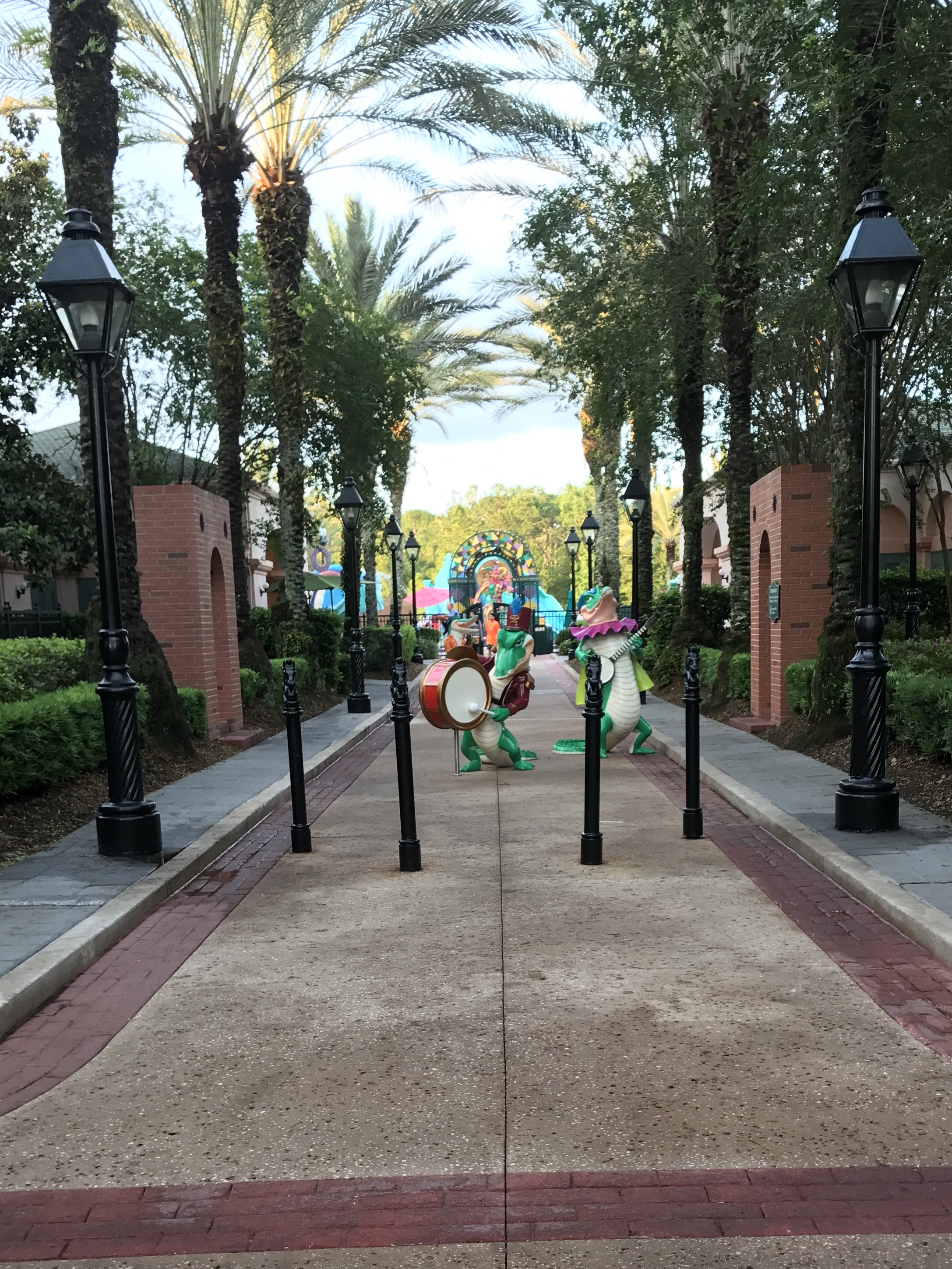 Horse-Drawn Carriage Ride
A great activity to do is take a horse-drawn carriage ride, which actually departs from Port Orleans – Riverside for a 25-minute journey through the two resorts and along the Sassagoula riverbank. It is a great way to relax and enjoy the scenery!
Size
The Port Orleans – French Quarter hotel is one of the smallest resorts on property. It has just over 1,000 rooms so it feels compact and has a more relaxed pace than other resorts.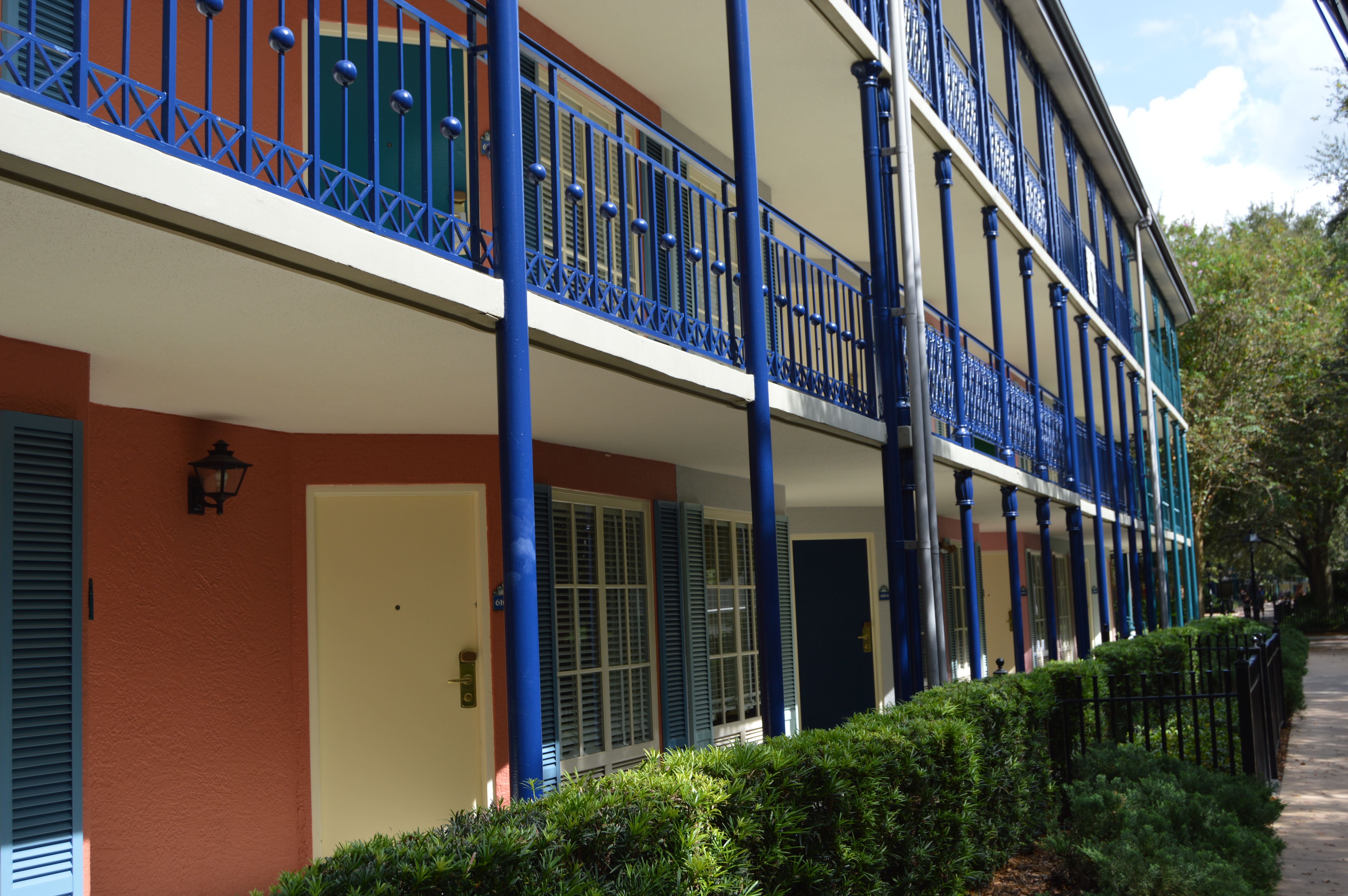 Other activities at the resort include Cajun Campfire on select evenings, an arcade, a playground, and you can take a walk along the Sassagoula River.
Tell me what your favorite resort at Disney World or Disneyland!