We love Disney World and go at least once a year sometimes twice a year. So, that means my 4 year old daughter has been six times! Some people think we are crazy and some people totally understand 🙂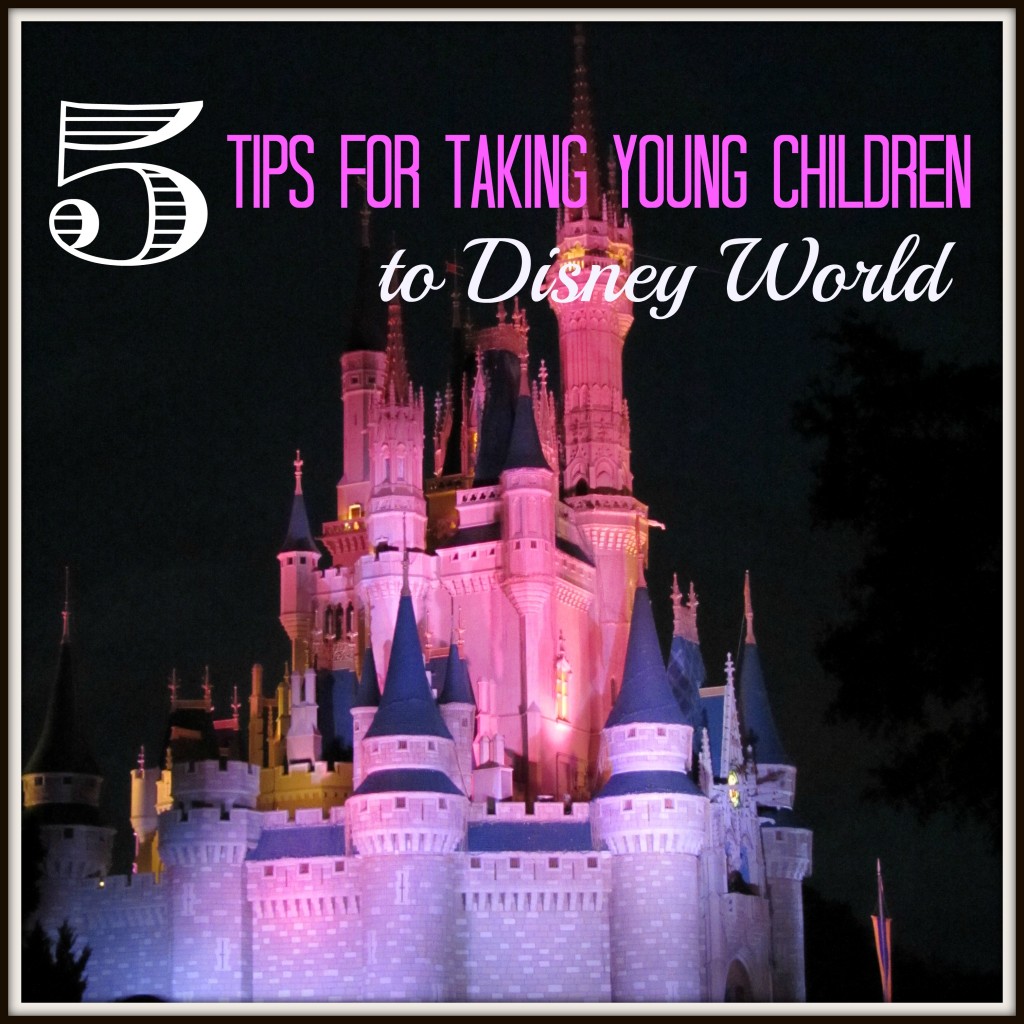 Over the years I have accumulated some tips for taking toddlers and young children to the most magical place on Earth. I hope these tips help you have a wonderful trip!
1. Let it Go
I like to have a plan of how I am going to tour the parks each day. I don't have each minute planned but I do usually know what I want to accomplish in the first couple hours of the park being open. However, what happens when my daughter decides that she wants to ride Barnstormer 5 times in a row or see every character that the park has? Well, I go with the flow, adjust and do what my daughter wants to do (within reason).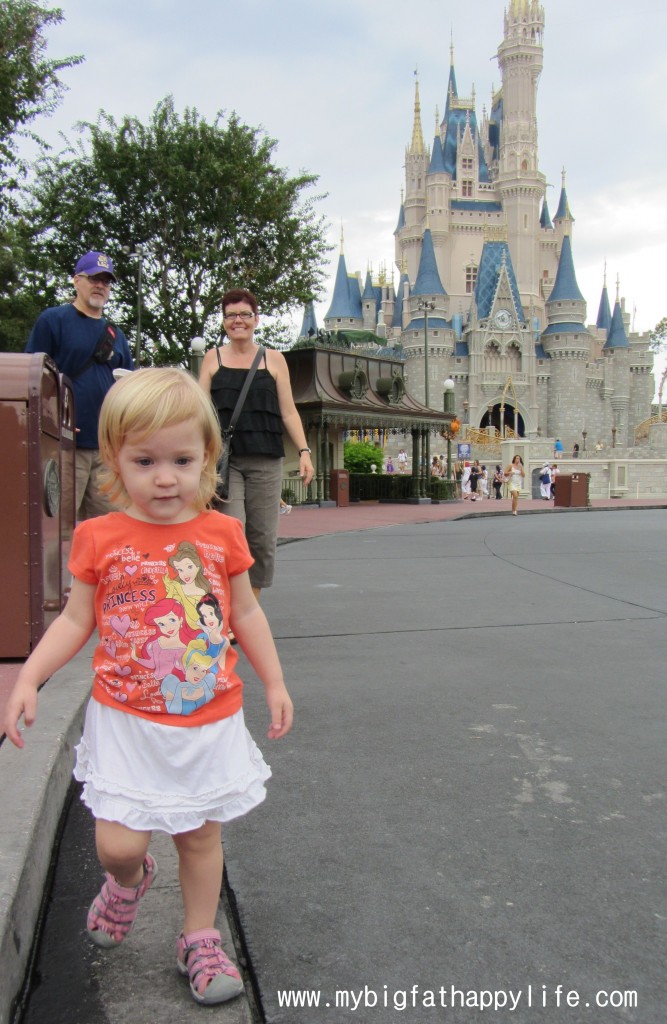 2. Characters
I know that my daughter loves to meet the characters, so we always plan our day around meeting them. We usually follow the rule of seeing the most popular characters early in the morning and arrive before they start their set. Once people see the characters out, the line can get really long. Yes, we do spend a lot of time meeting characters, but this is one of my daughter's favorite things about Disney World and I know that there will be a time when she no longer wants to meet them. On days when we met a lot of character across the whole day my daughter is happier with less meltdowns then on the day that we hardly meet any characters. The trip isn't just about us but also about her and if she is happy then we all have a better time. Does that mean we don't ride any rides? No, we ride a lot of rides, watch a lot of shows and enjoy the nighttime entertainment – parades and fireworks.
Not all children love the characters. If your child is scared, do not push them. See if they want you to go with them to meet the character. The characters are usually really awesome and they take cues from your child to help the situation, like getting down to your child's level and letting your child come to them.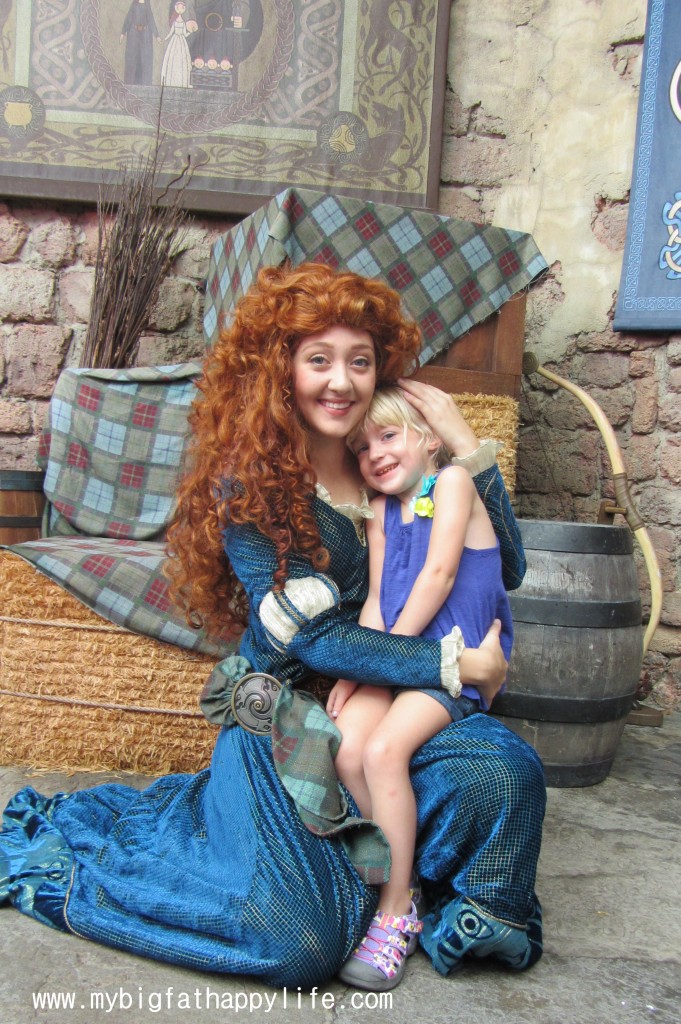 3. Rides
I always explain a ride to my daughter before we ride it. If you have never been to Disney World or it has been a long time you can find videos of a lot of the rides on YouTube. My daughter agreed to ride Soarin' with us at Epcot, however the morning of she became adamant that she did not want to ride it, so she stayed with Grandma and Grandpa while my husband and I rode it. Do not force your child to ride a ride that they do not want to; I see this happen a lot and it makes for an unpleasant experience. The child swap option is also available for most of Disney World's rides with height requirements. This option allows everyone in your party to ride with only having to stand in line once while alternating who stays with the children.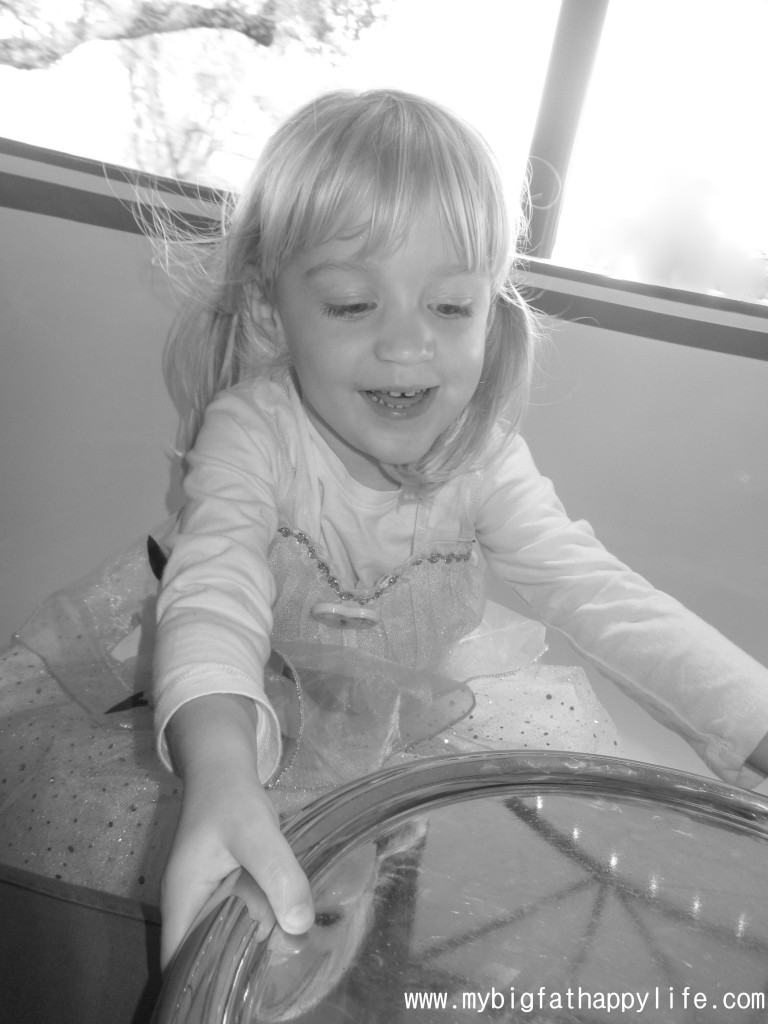 4. Stick to Your Normal Routine
If you have children that take naps let them take their nap whether you go back to your hotel (another great reason to stay on Disney) or they sleep at the park. When my daughter took two naps a day, we would let her sleep in the park for one nap and go back to the hotel for the second. When she switched to one nap a day we would have her take that one at the hotel. Also try to stick close to your children's bedtime. We choose which nights to stay late and enjoy the fireworks based on what time we were waking up the next morning. Again trying to prevent melt downs.
5. Beat the Crowds and Temperatures
Florida is hot most of the year. Plan to be at the park prior to rope drop, allowing plenty of time for transportation to the park. This allows you to visit the park during lower crowd levels and cooler temperatures. Take a break in the afternoon, cool off in the pool, and then return to the park for dinner and the nighttime entertainment. Crowd levels in general are lower when school is in session, therefore plan a trip during a non-holiday time. Plus as a bonus that is also when Florida tends to be cooler.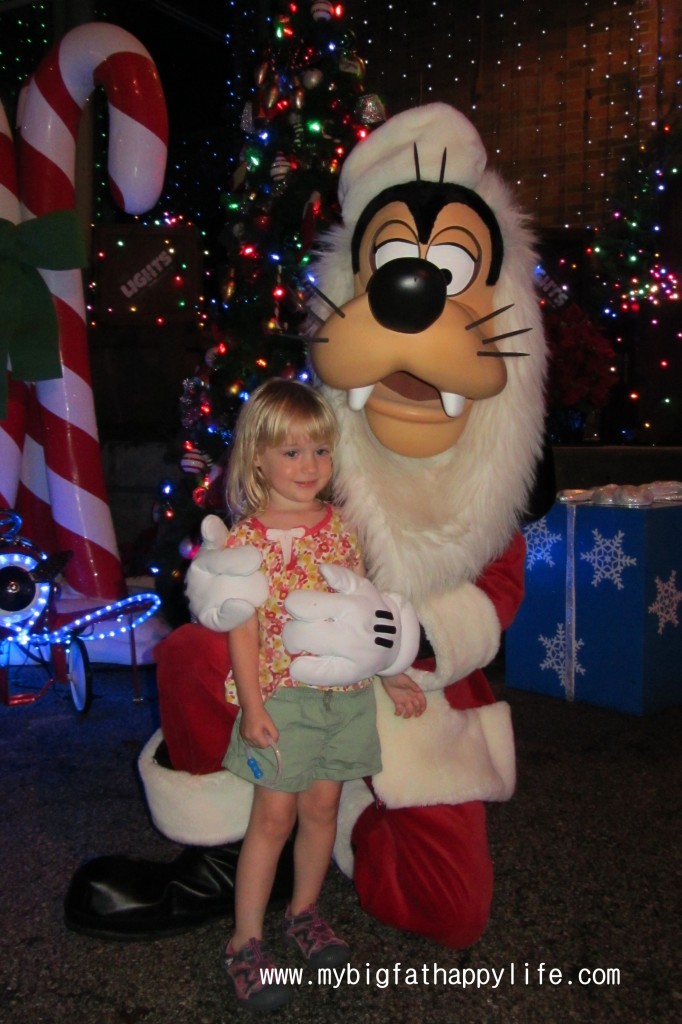 Just remember you are on vacation: enjoy your time together and create lasting family memories!
You may find me linking up with the following: Mon: Magic Moments; How Do You Do It? Parenting Linkup; Made by You Mondays; Creative Mondays; Click and Chat Social Media Link Up; Merry Monday Linky Party; Motivational Monday; Weekend Wanderlust;Tue: Treasure Box Tuesday; Turn it Up Tuesday; Good Tip Tuesdays; Project Life Tuesday; Lou Lou Girls Link Party; Delicious Dish Tuesday; SoMe2; Wed: The Wednesday Roundup; The Super Mommy Club Party; Centerpiece Wednesday; Whatever Wednesday; Retro Repin Party; Wake up Wednesday; Creative Spark; A Little Bird Told Me; Thur: Weekly Kids Co-Op; The Pin Junkie Pin Party; Thrify Thursday; On Display Thursday; Fri: Pretty Pintastic Party; Foodie Friends Friday; That's Fresh Friday; Family Fun Friday; For the Kids Fridays; Craft Frenzy Friday; Product Review; Friday Favorites; Weekends: Show and Share Saturday; Country Kids with Coombe Mill; The Weekend Social; Snickerdoodle Sunday; Ultimate Link Party; Coast to Coast Blog Post Party