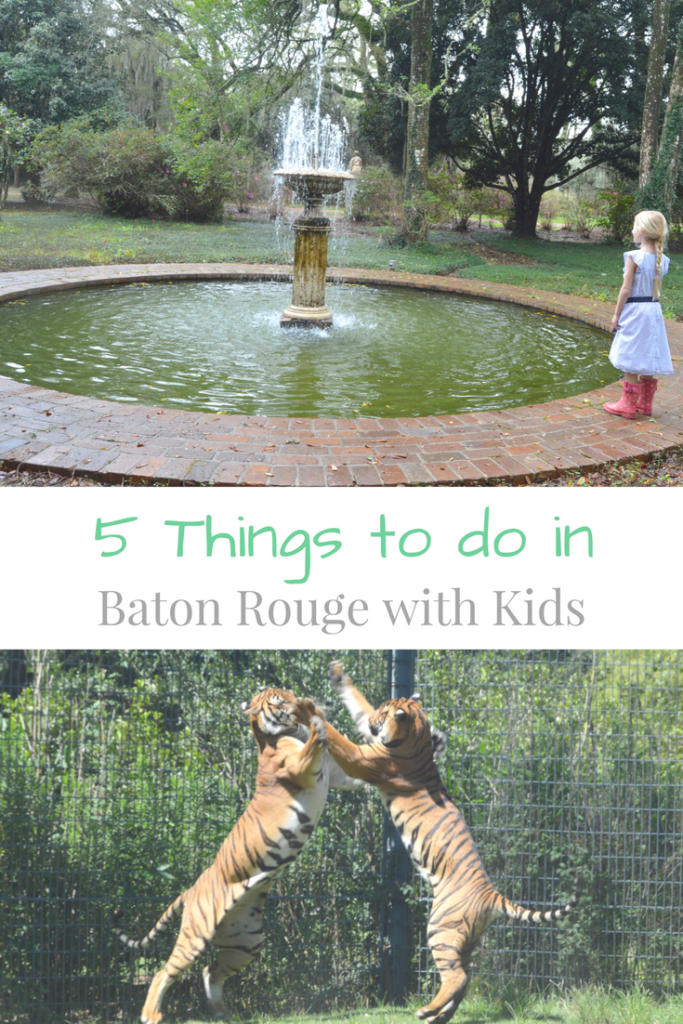 I have lived in Baton Rouge, Louisiana for almost 13 years! Baton Rouge means Red Stick and it is the capital of Louisiana. There are some awesome things to do in the city many of them located near or in downtown. I have put together a list of some of the best places to take your kids while visiting Baton Rouge.
BREC's Baton Rouge Zoo
This is my daughter's favorite place to visit in Baton Rouge! The zoo is home to animals from around the world including giraffes, zebras, tigers, black rhinos and alligators.
LSU Rural Life Museum
The LSU Rural Life Museum is an open air museum that shows off the lifestyle of the people of Louisiana. The museum includes a 19th-century plantation area, an exhibit barn and 32 historic building with thousands of artifacts.
Fountains in Downtown
Most kids love to play in the water! There are several fountains in downtown Baton Rouge where kids can run and play. This set near the River Center and the ones near the Shaw Center are our favorites!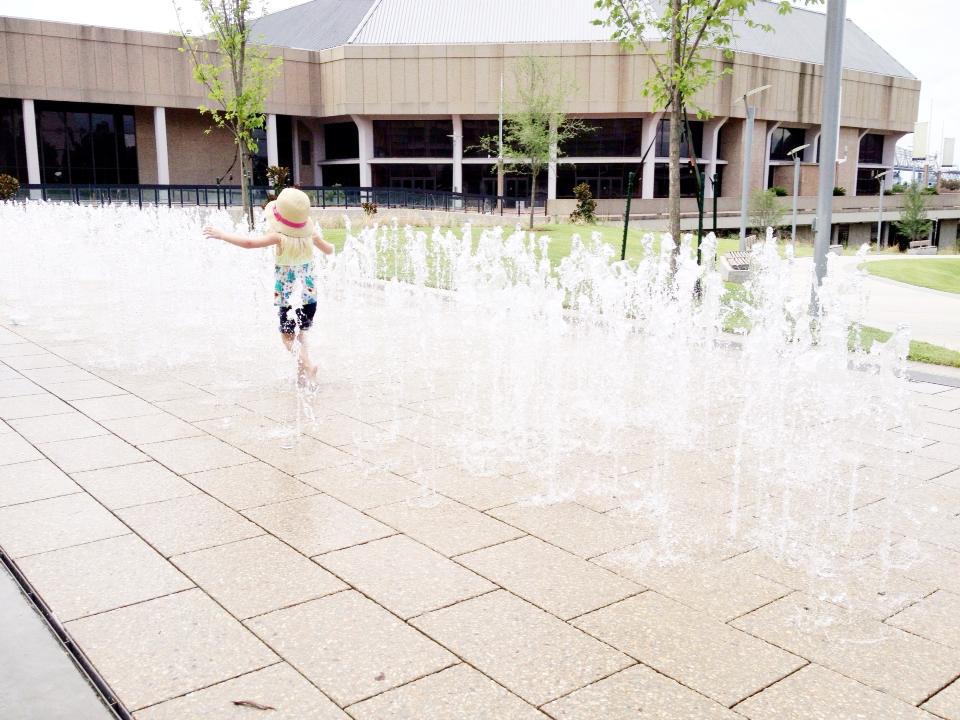 USS Kidd
The WWII Fletcher class destroyer is restored to its 1945 appearance and sits in downtown Baton Rouge. You can climb aboard the USS Kidd and explore all of its nooks and crannies. In addition to the destroyer, the Veterans Museum houses ship models and artifacts.
Louisiana State Capital
The tallest capital in the United States stands at 450 feet tall! From the 27th floor observation deck you can view the impressive gardens surrounding the state capital, the Mississippi River and downtown Baton Rouge. The Old State Capital is also located in downtown Baton Rouge and looks like a castle. Check them both out to learn about 300 years of Louisiana history.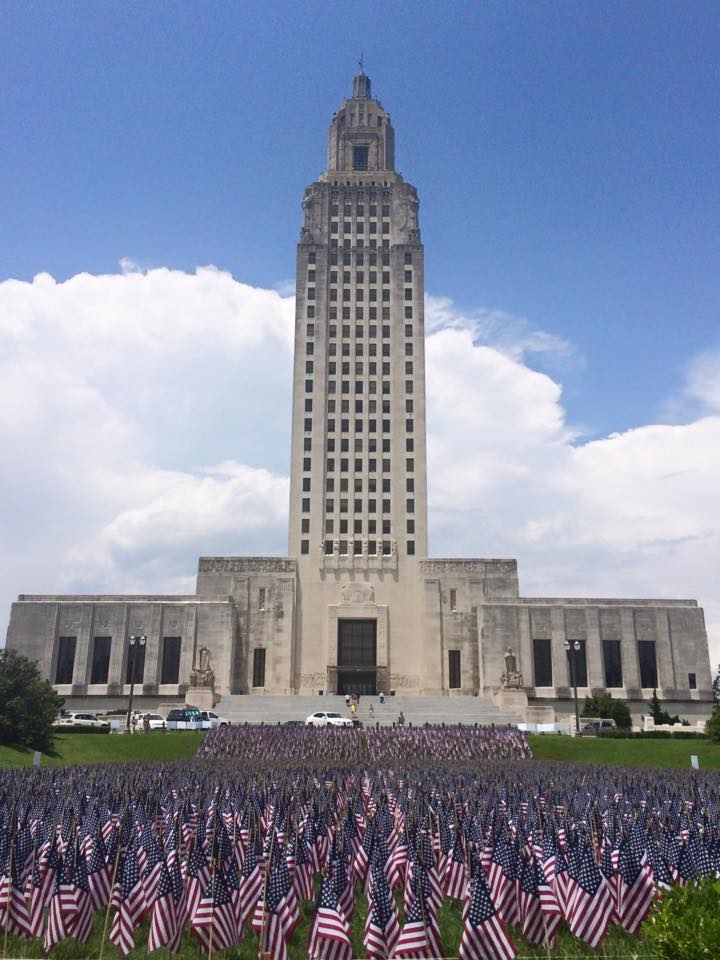 Bonus: There are several plantation homes just north of Baton Rouge in the charming town of St. Francisville. One of our favorite plantations is Rosedown Plantation. I wrote a whole post about my love for Rosedown here. The Myrtles, one of the most haunted plantations, and Oakley Plantation are also in St. Francisville. Each of them has gardens to explore and a tour you can take of the home.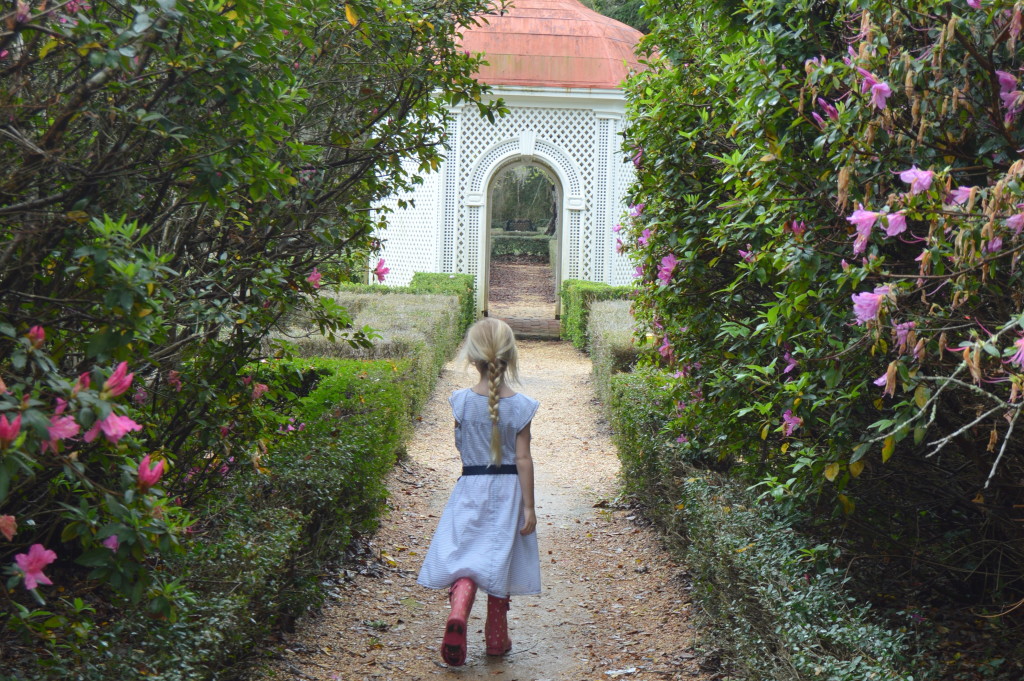 Have you visited Baton Rouge?