Thank you Lake Austin Spa Resort for sponsoring this post. All opinions, as always, are my own.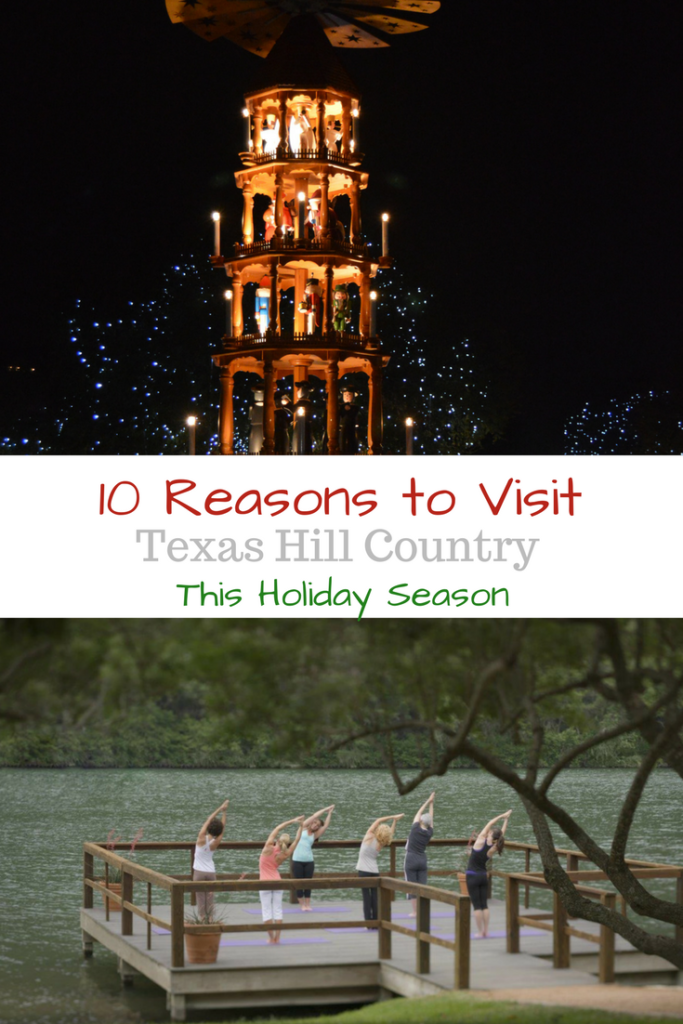 Do you know when the perfect time is to visit Texas Hill Country? Actually, I am not sure that there is a wrong answer to that question, however I love to visit in fall and during the holiday season. There is an abundance of things to see and do in Texas Hill Country! Hill country is centrally located to all regions of Texas with an easy road trip or there are plenty of low-cost flight options for a getaway.
With so many amazing sites and festivals happening within hill country it is really hard to narrow my list to 10 reasons you should visit during this holiday season.
1. Johnson City Lights Spectacular
We stumbled upon Johnson City's Lights Spectacular last year when we were returning from Fredericksburg and I am so glad we stopped. There are 1.2 million LED lights that illuminate the Pedernales Electric Cooperative headquarters, surrounding trees and the Blanco County Courthouse. It is an amazing sight to see and will literally take your breath away.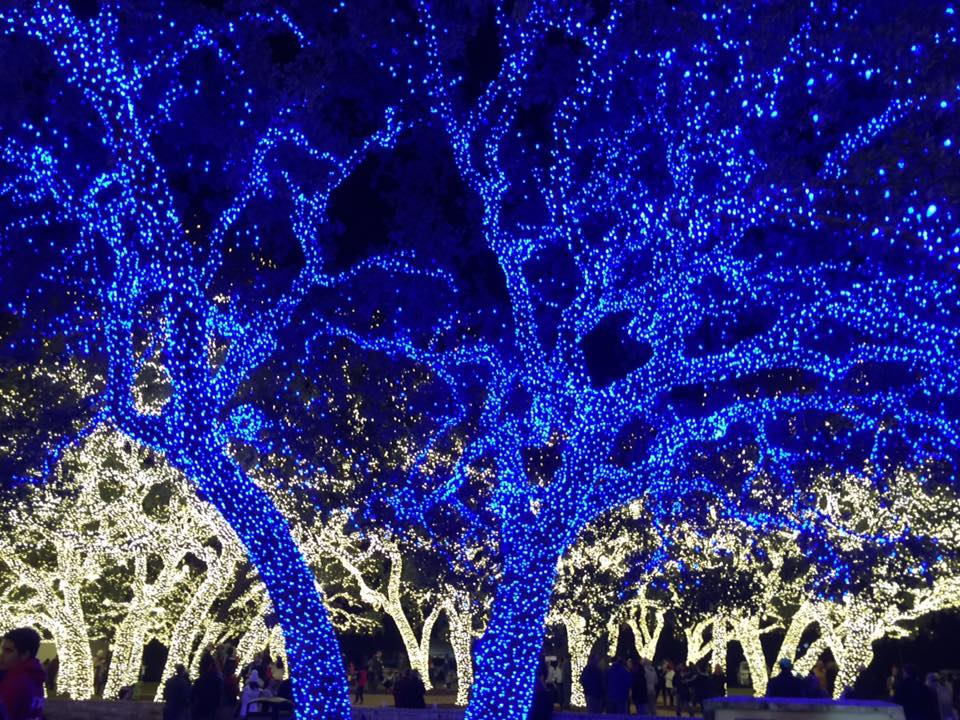 You are welcome to celebrate the holiday season for free every evening from Thanksgiving weekend through the end of the year.
2. Wineries along Hwy 290
There are countless wineries located along Highway 290 from Austin to Fredericksburg. You will find wineries to fit everyone's tastes and style.
3. Hike Pedernales Falls State Park
Fall is the perfect time of year to hike in Texas Hill Country because the weather is cooling down. At Pedernales Falls State Park, there are various hiking trails that range from easy to challenging. There is a .5 mile Twin Falls Nature Trail where you can stop at the scenic overlook over the falls or tackle the 6 mile Wolf Mountain Trail that winds along the canyons.
4. Fredericksburg Old World German Christmas
Fredericksburg is known for their German ancestry and nothing makes that more apparent than their Old World German Christmas. It's a monthlong celebration of the holiday season including a beautifully lighted Marktplatz including a hand-carved, 26 foot tall wooden Christmas pyramid. Truthfully, the whole town is decked out with decorated shops and restaurants. There's even an ice skating rink!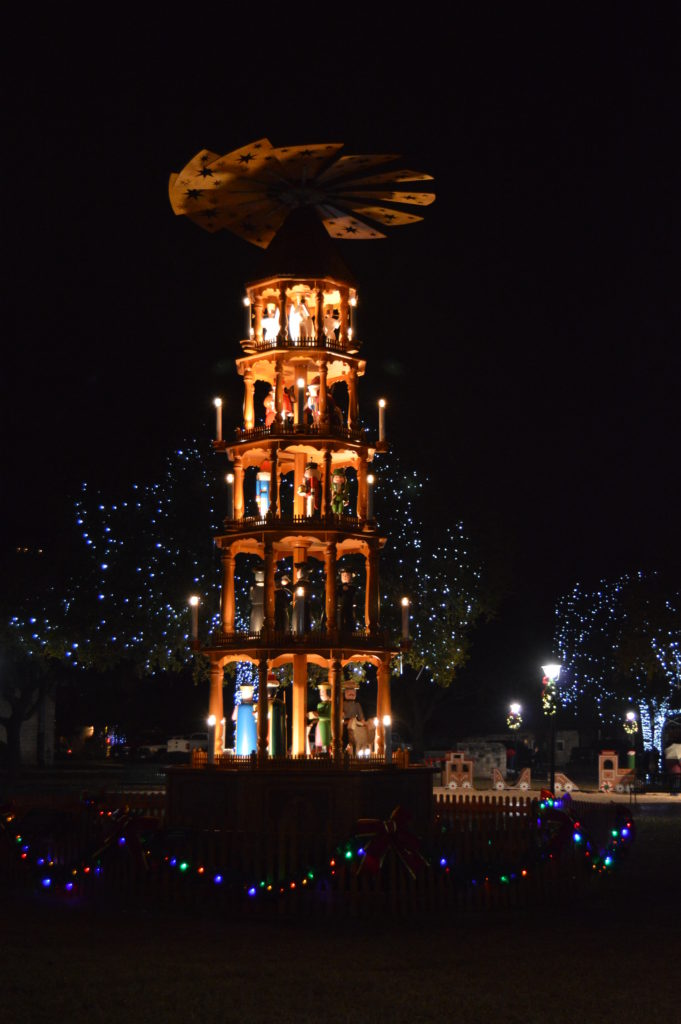 5. Lake Austin Spa Resort
If you are looking for a resort that offers rest and renewal, Lake Austin Spa is the perfect spot. The resort is all-inclusive including meals, snacks, beverages and up to 20 fitness and lake activities that are offered daily. Lake Austin Spa has a private cafe and offers weekly lecture series with celebrity chefs, authors, and artists. This resort is nestled in a valley among the hills along the shore of Lake Austin.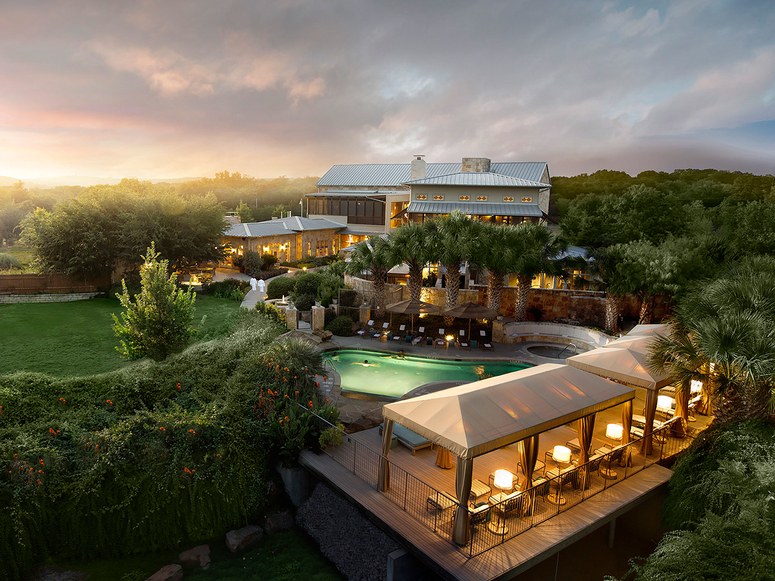 Lake Austin Spa has been ranked in the top 10 resorts and spas in the US for 10 years running by both Conde Nast Traveler and Travel + Leisure magazines.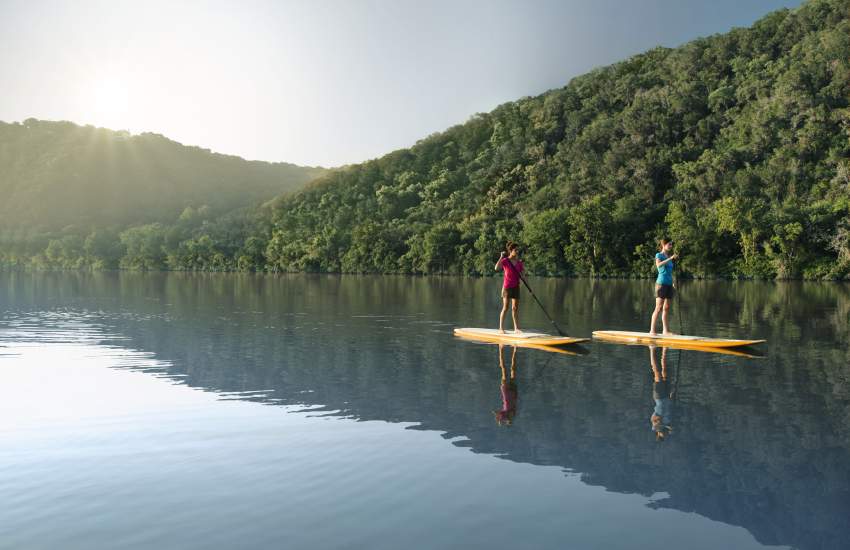 6. Listen to Live Music in Luckenbach
Luckenbach Texas was established in 1849 and has a population of 3. There is an old dance hall that is in use every weekend, live music daily, a general store and a bar. You can relax under the 500 year old oak trees and listen to live music any day of the year (except some holidays).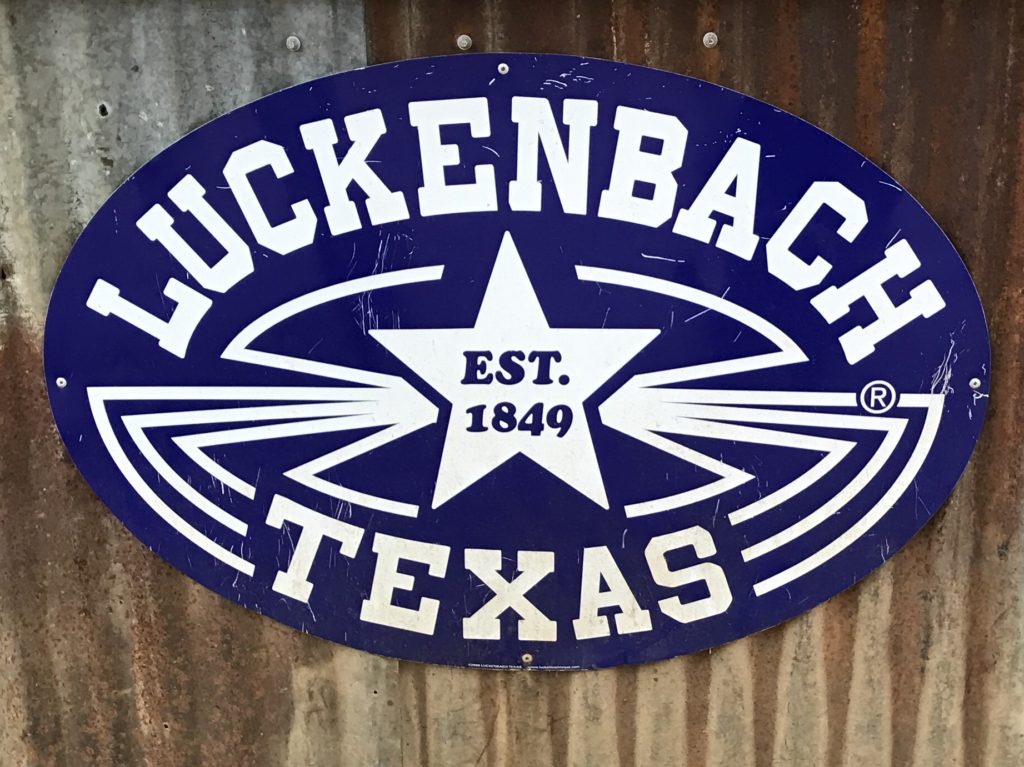 7. Visit LBJ State Park and Historic Site
LBJ State Park and National Historic Site tells the story of our 36th President and his love for the Texas White House. While this is an amazing park to visit any time of the year the holiday season is extra special. They offer two special events including cookie decorating and German holiday traditions including candle making and wreath decorating and LBJ tree lighting. For more information, please visit the LBJ website.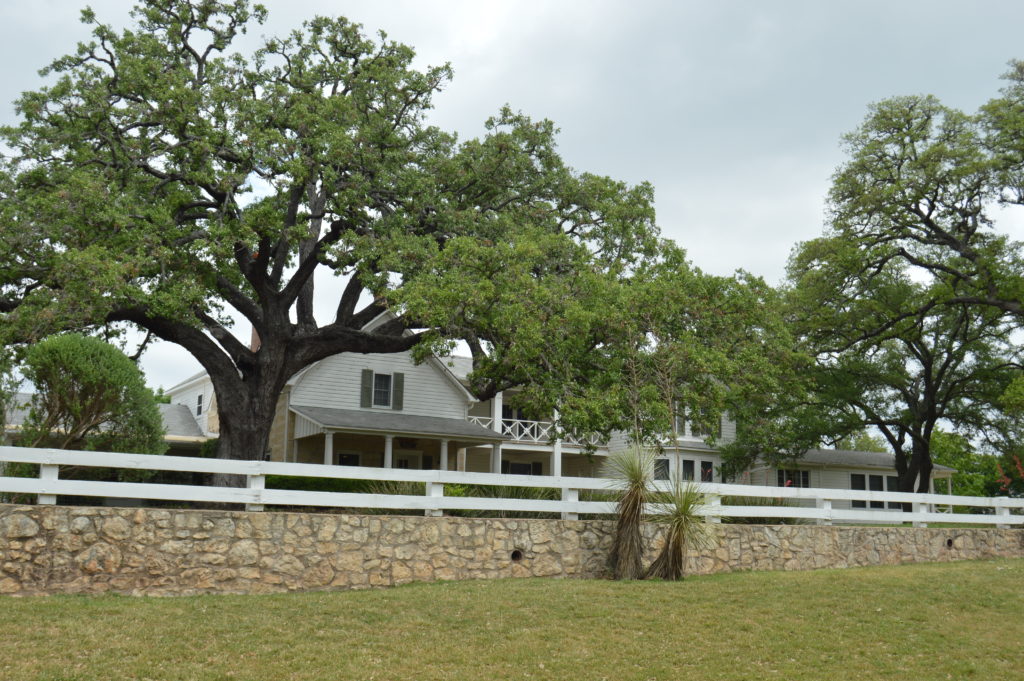 8. Take a Tour of Texas Hill Country Olive Company
Located in Dripping Springs, the Texas Hill Country Olive Company is a family-owned business that is a unique place to visit. Take an educational tour at the Texas Hill Country Olive Company including a walk through the orchard, giving you insight into the different olive varieties, the planting, harvesting, and milling process, along with a discussion about the difference between EVOO, virgin, light, and pure olive oil. After the tour, finish up at the free tasting room where you can sample all of their products including EVOO and balsamic vinegars.
9. Scenic Drive
While roads are usually used to get from point A to point B, in Texas Hill Country taking a scenic drive will take you past vistas, hills, and expansive pastures. Try Farm Road 337 for awesome views of rock ledges.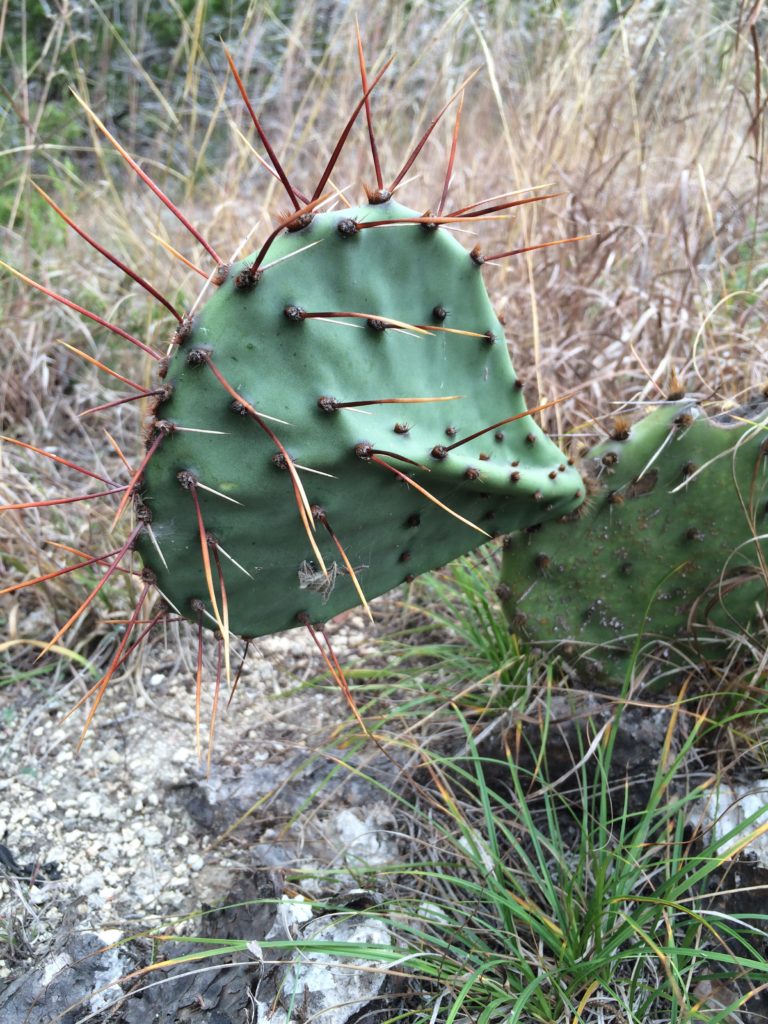 10. Wander Wildseed Farms
For more than 35 years, Wildseed Farms has been producing wildflower seeds. They are the nations largest working wildflower farm with over 200 acres. There is no fee to wander through the walking trails that surround the crops. In October, Sunflowers, Zinnias, and Cosmos are in bloom at Wildseed Farms.
I hope you plan a trip to Texas Hill Country this fall or holiday season!
What is your favorite place to visit in Texas Hill Country? Or are you planning a trip soon?