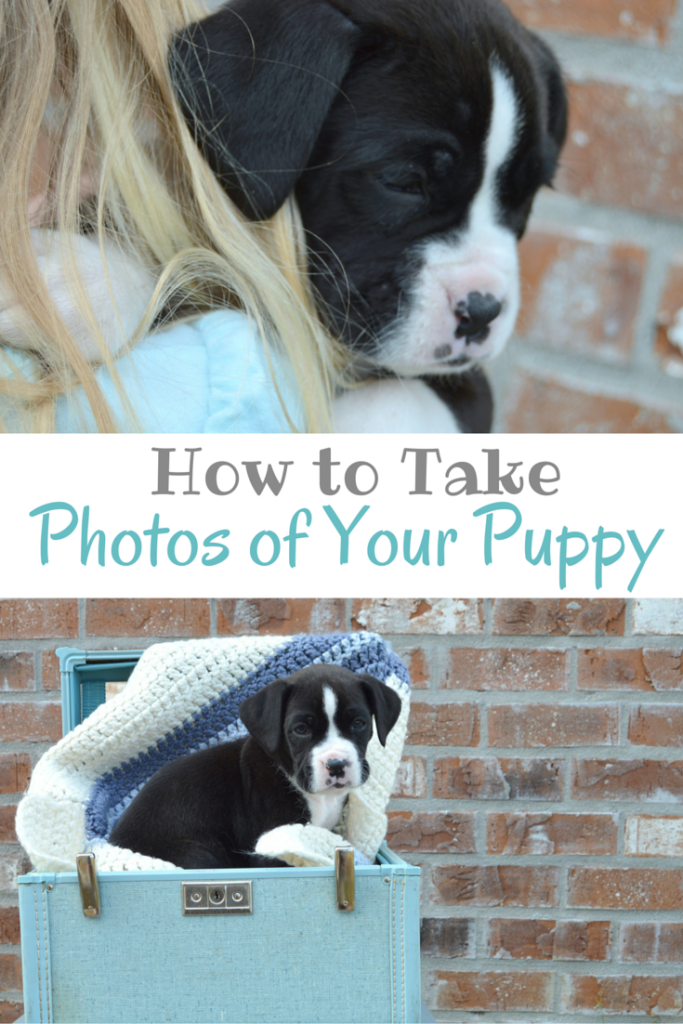 When we brought home our new puppy, Duke, in January I knew that I wanted to take photos of him as a puppy and as he grew. Since dogs (like children) grow so fast, I wanted a record of him especially with my daughter.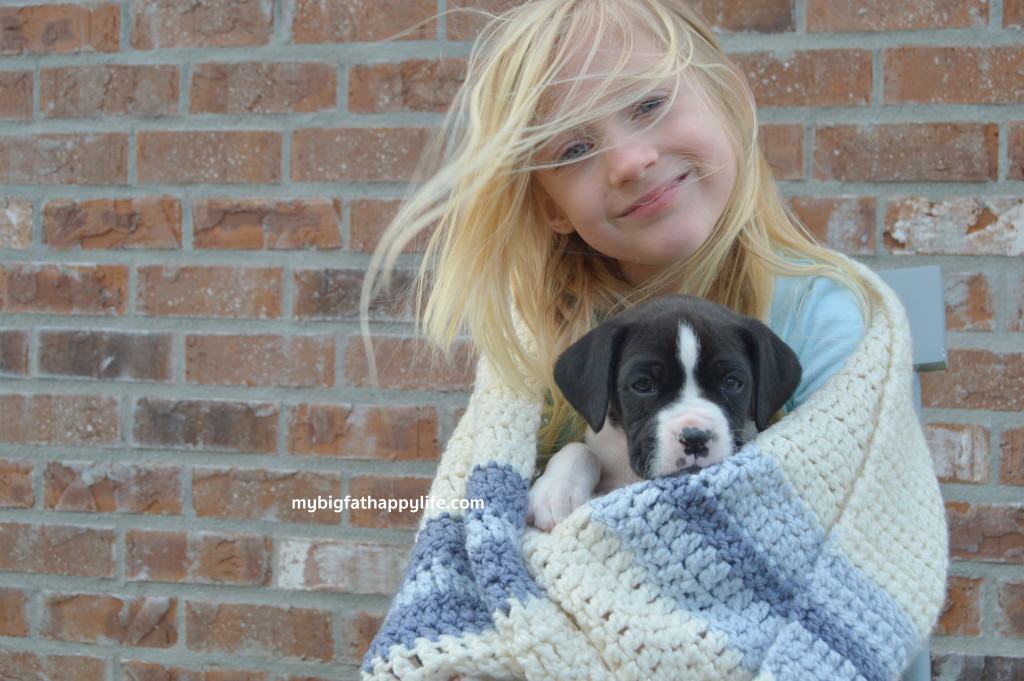 Duke came home with us when he was 6 week old and he was so small. My daughter carried him everywhere! She loved that she could pick him up, however at about 2.5 months old S could no longer carry him. It was a very sad day in our house.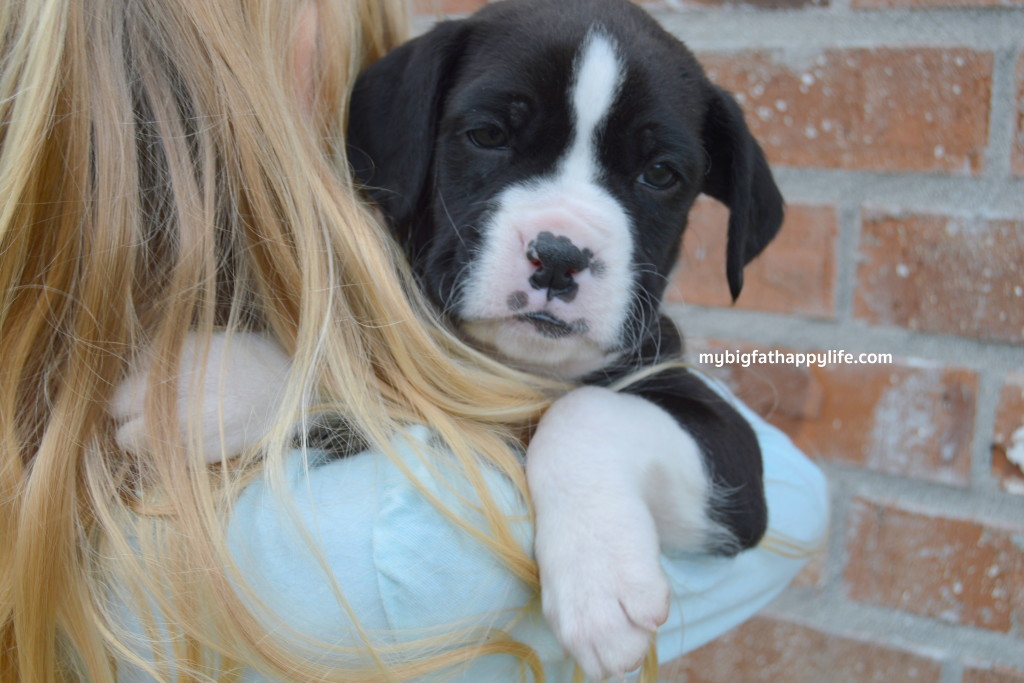 Tips for Posed Photos:
Have everything set up and test shots done before bringing your puppy into the shot
I really loved using the small suitcase to hold Duke; you could also use a wood crate or basket
I recommend placing your camera on a tripod. That way you do not have to worry about getting lined up every time, especially since you may only have a few seconds to snap the photo.
Have treats handy to reward your puppy
Bring lots of patience – puppies are not going to listen well
Have a helper (like your child) to hold your puppy and they make a great addition to the photos
Get down on your dog's level – this makes a big difference
Be sure to also record those everyday moments with your new puppy! S dragged Duke everywhere those first couple weeks. He rode in her electric car and on her bike, she would carry him out to go to the bathroom every 15-30 minutes and hold him while he slept.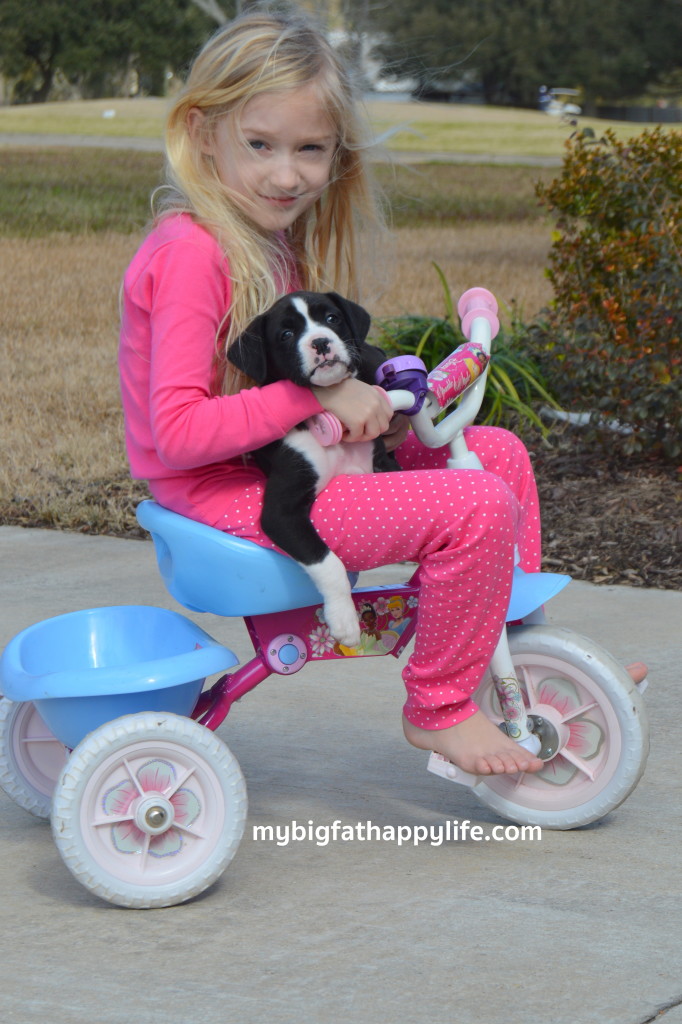 I also really like to have comparison photos like the ones below. They let you see how much your puppy has grown and changed, so when thinking about posed photos be sure to use a prop that you can continue to use as your puppy grows.
I'm going to leave you with one last photo. I call this Duke's crazy eyes because he looks like he is about to cause major trouble.
Do you have a dog? Did you take lots of photos of them?