Disclosure: My Big Fat Happy Life is a participant in the Amazon Services LLC Associates Program, an affiliate advertising program designed to provide a means for sites to earn advertising fees by advertising and linking to amazon.com
Fellow blogger, Kristy Woodson Harvey, from Design Chic just released her third book, Slightly South of Simple. I've been reading my copy which Kristy was sweet enough to send me and it's one of those books that you do not want to set down!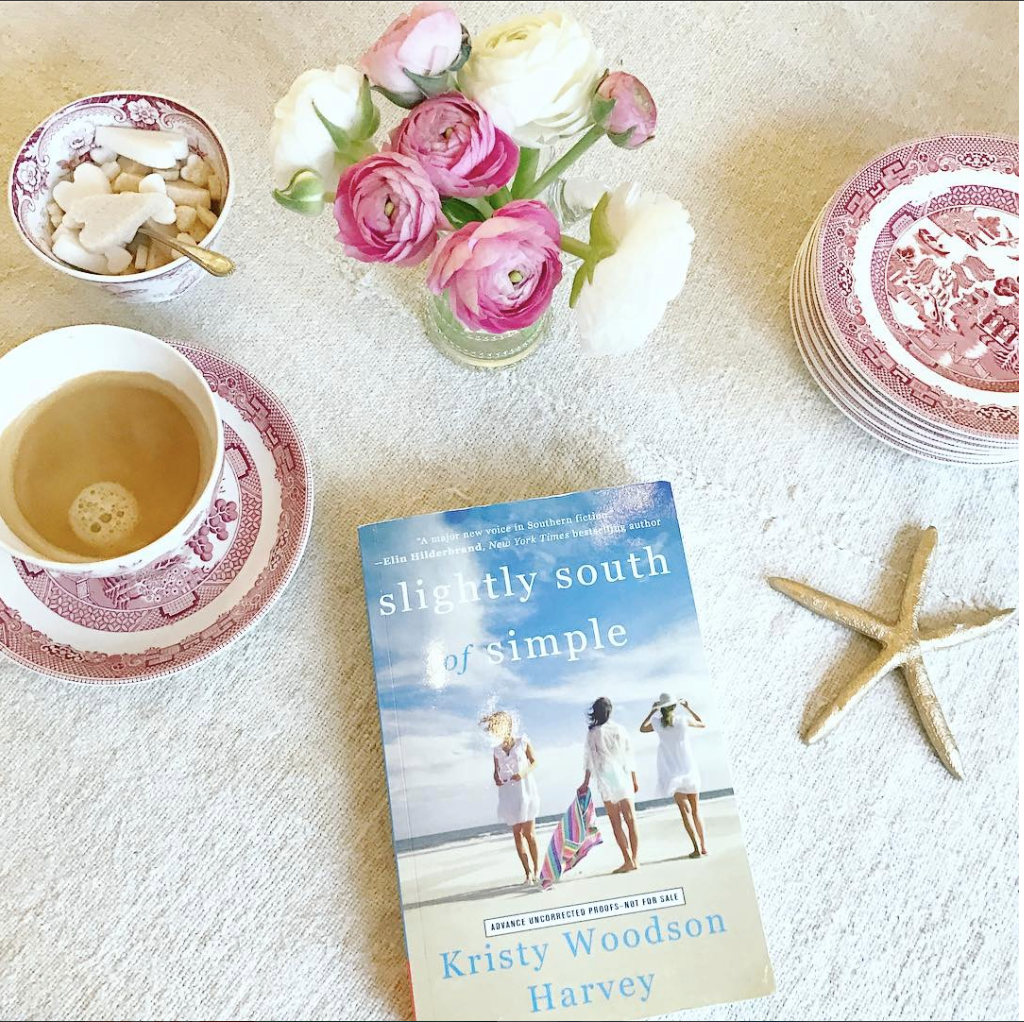 Slightly South of Simple has fantastic characters, a wonderful setting on the ocean in Georgia, and an engaging plot. This is the first book in her new trilogy!
Without giving too much away, three sisters end up living with their mom at her home in Peachtree Bluff, Georgia. Caroline lives in New York City and her husband who is having a very public affair. Sloane's husband has been deployed overseas. Emerson, who is an actress, is filming in Georgia. Their mother, Ansley, was just finding herself when her family moves in and wrecks havoc on her life. This book focuses on Caroline's story.
Slightly South of Simple focuses on the bond between a mother and her daughters. It's a story about family and growing that love.
This is a wonderful book! I fell in love with the setting and the characters. Kristy did a great job of holding my interest throughout the book and I am excited to continue reading the series in the coming months.
Kristy has previously written Lies and Other Acts of Love and Dear Carolina.
Slightly South of Simple is now available and you can pick up your copy at your local bookstore, Barnes & Noble, Target or online at Amazon or any of your other favorite retailers.