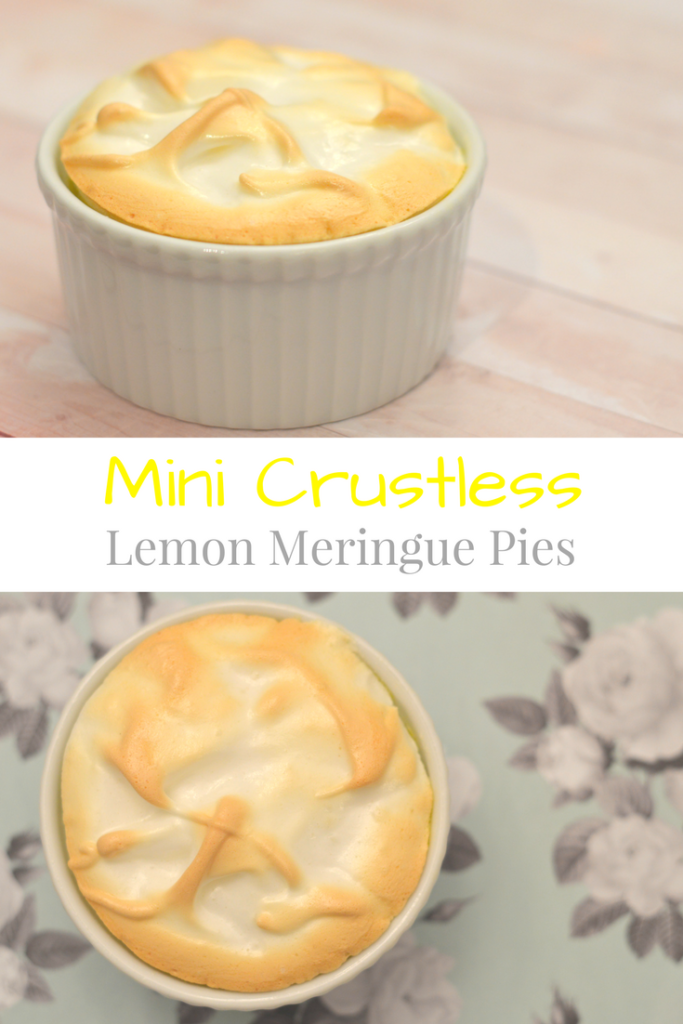 I have always loved lemon meringue pie. When I was a teenager I used to make one at least once a month for my family.
Lemon meringue pie is the perfect spring dessert full of tart lemon goodness and creamy meringue. It just screams spring! Even my husband who claims not to like lemon meringue pie loved this recipe!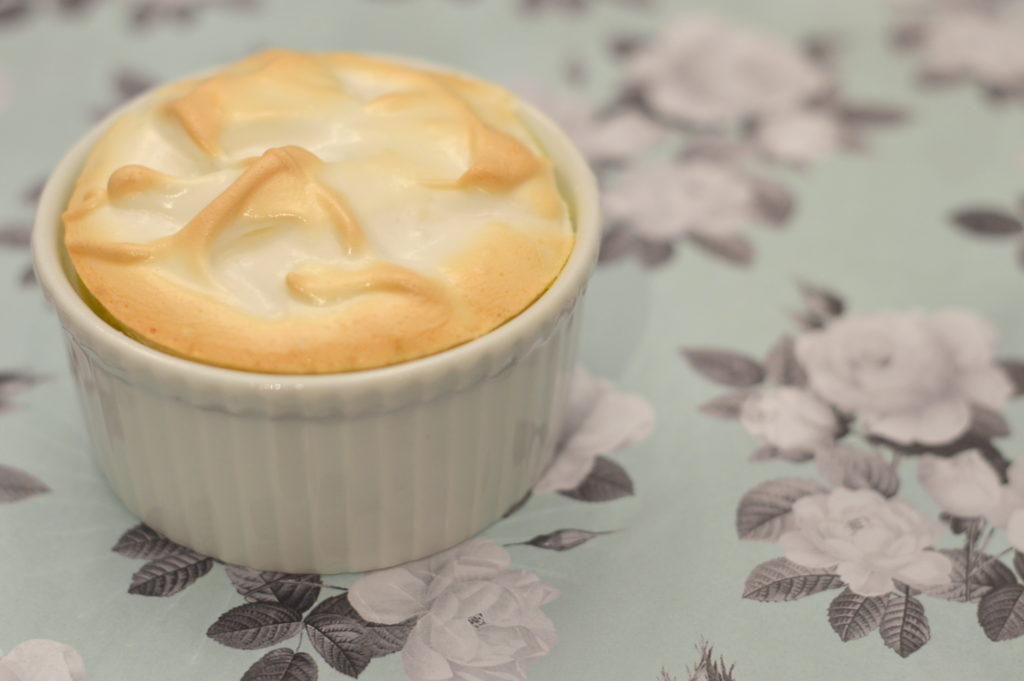 While I enjoy crust it is not my favorite part of pie, so I decided to make crustless mini pies. If you would like to make your lemon meringue pie with a crust just make sure to bake it before adding the lemon mixture (I may have made that mistake before).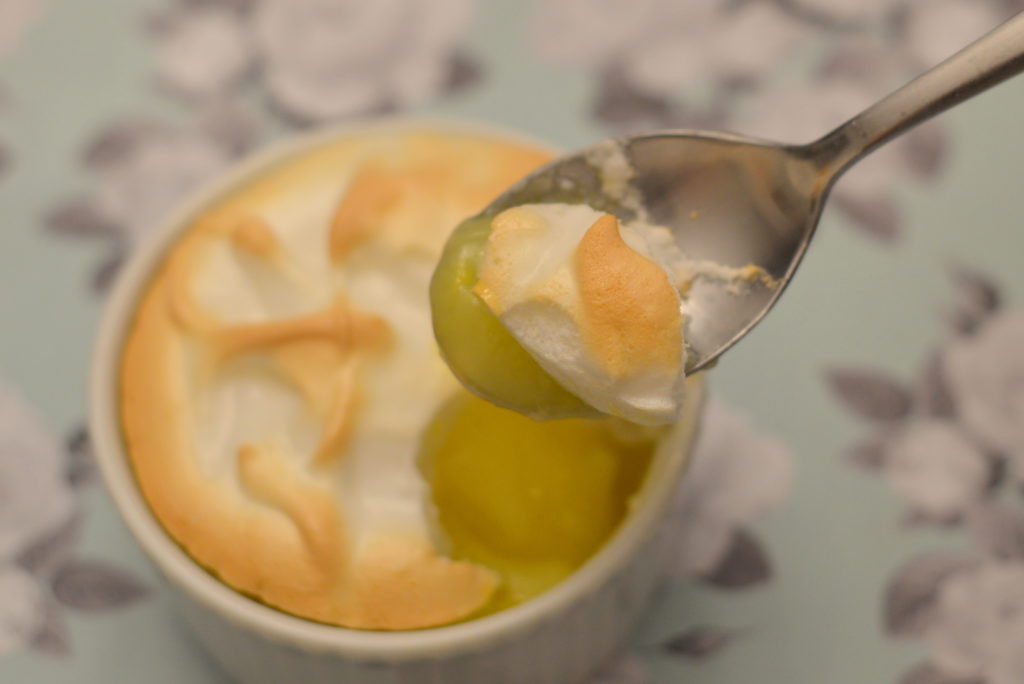 Mini Crustless Lemon Meringue Pies
2017-04-02 21:44:03
Serves 8
Mini Crustless Lemon Meringue Pies, perfect spring dessert for Easter or Mother's Day or any other time of the year! | mybigfathappylife.com
Ingredients
1 cup sugar
1/4 cup corn starch
1 1/2 cups cold water
3 egg yolks, slightly beaten
1/4 cup lemon juice
3 egg whites
1/3 cup sugar
Instructions
In a saucepan over medium heat, combine 1 cup of sugar and corn starch. Then stir in water until smooth. Add egg yolks.
Stirring constantly, bring to a boil and boil for 1 minute. Remove from the heat and add in lemon juice.
Spoon filling into individual ramekins.
In a mixing bowl, beat egg whites on high speed until foamy. Gradually add in 1/3 cup sugar while mixer is going. Continue beating until stiff peaks form. Spread meringue over filling all the way to the edge of the ramekin.
Bake at 350º for 10-15 minutes or until golden brown.
Cool.
Refrigerate.
Adapted from Argo® Corn Starch
Adapted from Argo® Corn Starch
My Big Fat Happy Life https://www.mybigfathappylife.com/
Do you enjoy lemon meringue pie?