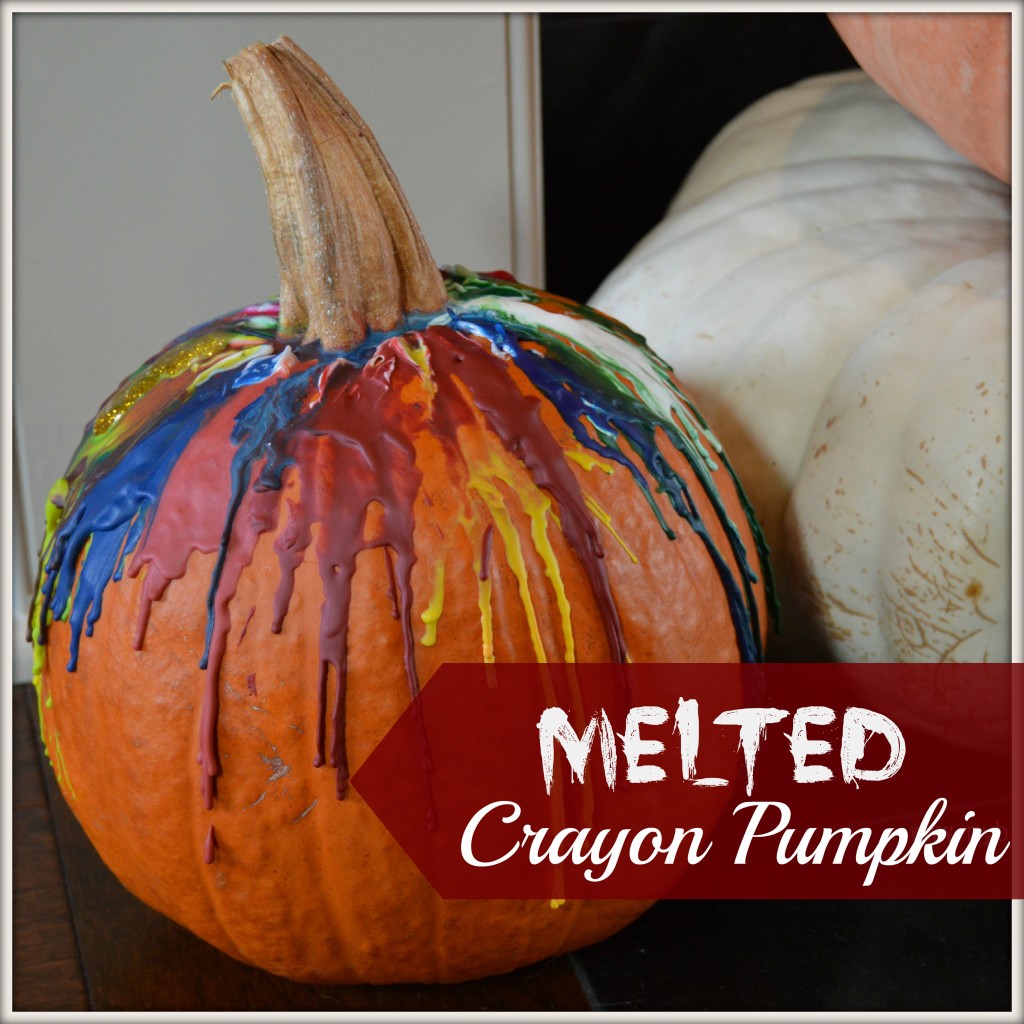 There are so many different ways to decorate a pumpkin for Halloween/fall. S has painted several pumpkins which always turns out beautifully. She has covered pumpkins in stickers and we have carved pumpkins. This year we decided to take the pumpkin that we had received at the pumpkin patch and make a melted crayon pumpkin.
I have seen so many different art projects with melted crayons, but we had never tried one before. We had to stick our toes in and the end result is gorgeous!
Before You Begin
You will want to dig through your crayon pile, find broken pieces and remove all the paper. We were only going to use crayons that were in the fall color scheme, but we strayed from that. Other combinations you could do are sports colors or school colors.
You will also want to wash and dry your pumpkin so that it is clean and place it on a protected surface.
Someone was super happy that I asked her to break the crayons 🙂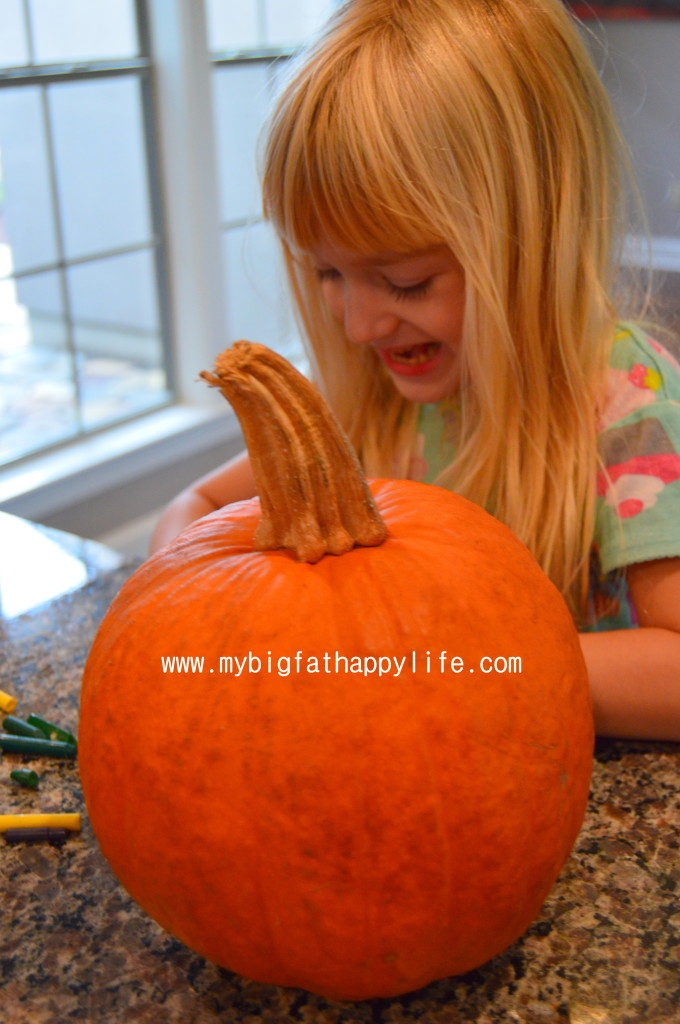 Directions
We attached the crayons to the top of the pumpkin using hot glue. Then using a blow dryer started melting the crayons. The melted wax does splatter, so make sure your work area is covered. Also we discovered that shorter crayons work better, due to the shape of the pumpkin.
Please note: Hot glue guns and hair dryers/heat guns are HOT, please make sure to supervise your children and use common sense when allowing children to help.
The Results
I love how our pumpkin turned out! S even spotted an alligator in the melted crayon on our pumpkin.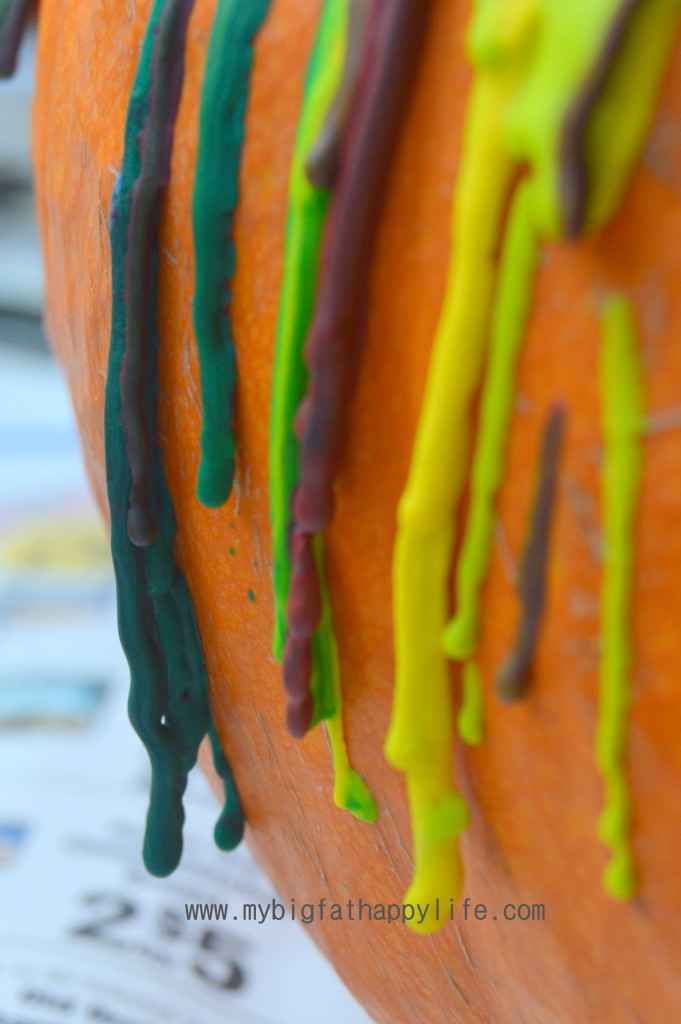 It's a wonderful addition to my hearth with my heirloom pumpkins.
Have you tried a melted crayon art project?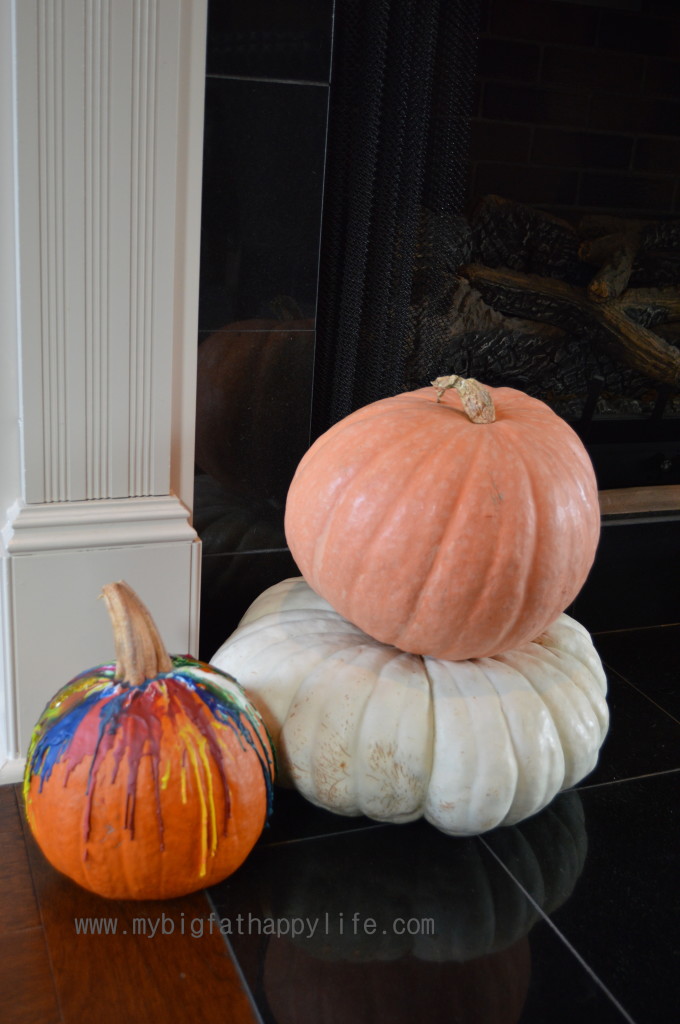 You may find me linking up with the following: Mon: Magic Moments; How Do You Do It? Parenting Linkup; Made by You Mondays; Creative Mondays; Click and Chat Social Media Link Up; Merry Monday Linky Party; Motivational Monday; Weekend Wanderlust;Tue: Treasure Box Tuesday; Turn it Up Tuesday; Good Tip Tuesdays; Project Life Tuesday; Lou Lou Girls Link Party; Delicious Dish Tuesday; SoMe2; Wed: The Wednesday Roundup; The Super Mommy Club Party; Centerpiece Wednesday; Whatever Wednesday; Retro Repin Party; Wake up Wednesday; Creative Spark; A Little Bird Told Me; Thur: Weekly Kids Co-Op; The Pin Junkie Pin Party; Thrify Thursday; On Display Thursday; Fri: Pretty Pintastic Party; Foodie Friends Friday; That's Fresh Friday; Family Fun Friday; For the Kids Fridays; Craft Frenzy Friday; Product Review; Friday Favorites; Weekends: Show and Share Saturday; Country Kids with Coombe Mill; The Weekend Social; Snickerdoodle Sunday; Ultimate Link Party; Coast to Coast Blog Post Party