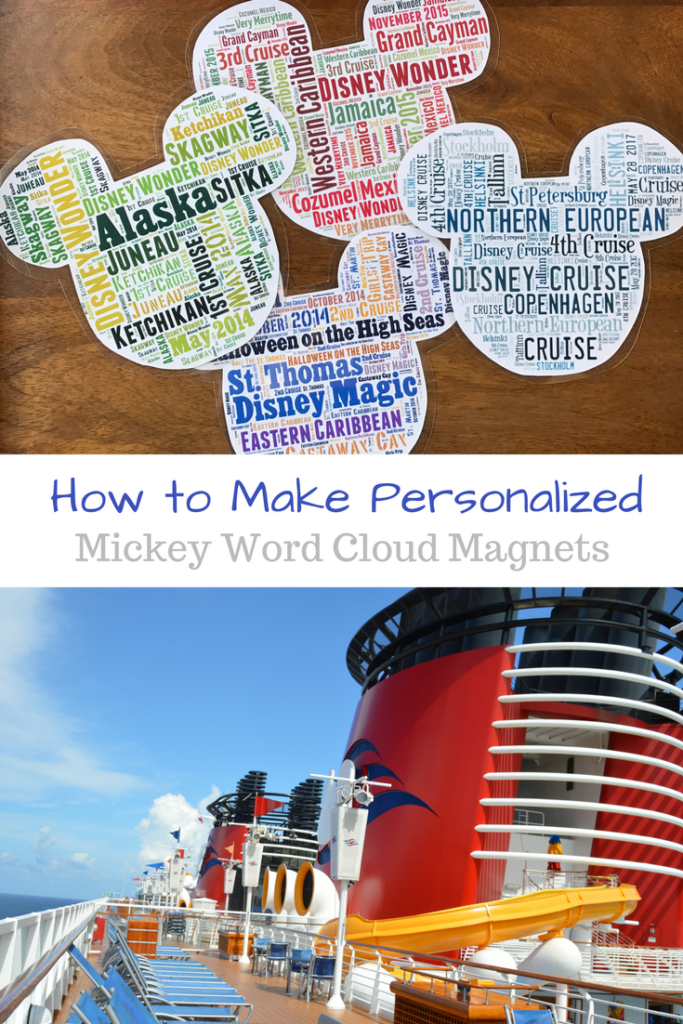 Many cruisers choose to decorate the door of their stateroom on a Disney Cruise with magnets. This helps you locate your room in a sea of doors. It is also a fun way to show off your Disney spirit.
This summer we took our fourth Disney cruise with a Northern Europe cruise. To celebrate and show off each of our previous cruises, I decided to make word clouds in the shape of Mickey's ears.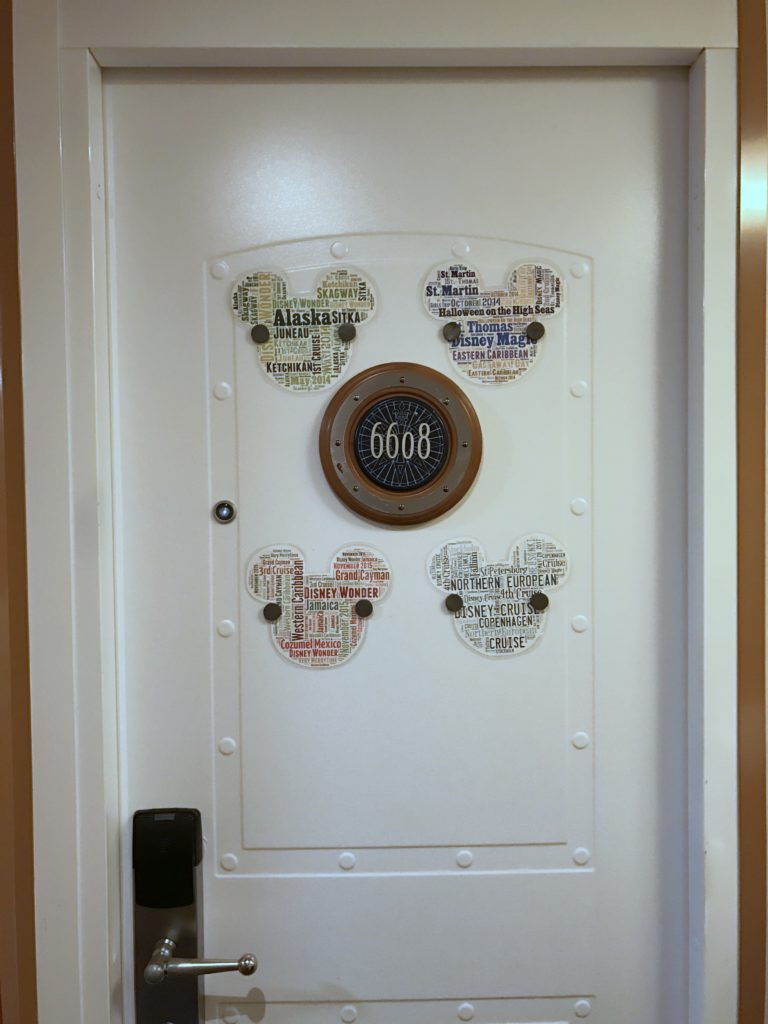 Using the Tagxedo website, I uploaded a black and white Mickey ear image I found on google. This will give your word cloud its shape. Next, enter the words you want to represent each cruise. I choose to use the date, which cruise number it was for us, the name of the cruise, the ports, and if there were any holidays (i.e. Halloween on the High Seas).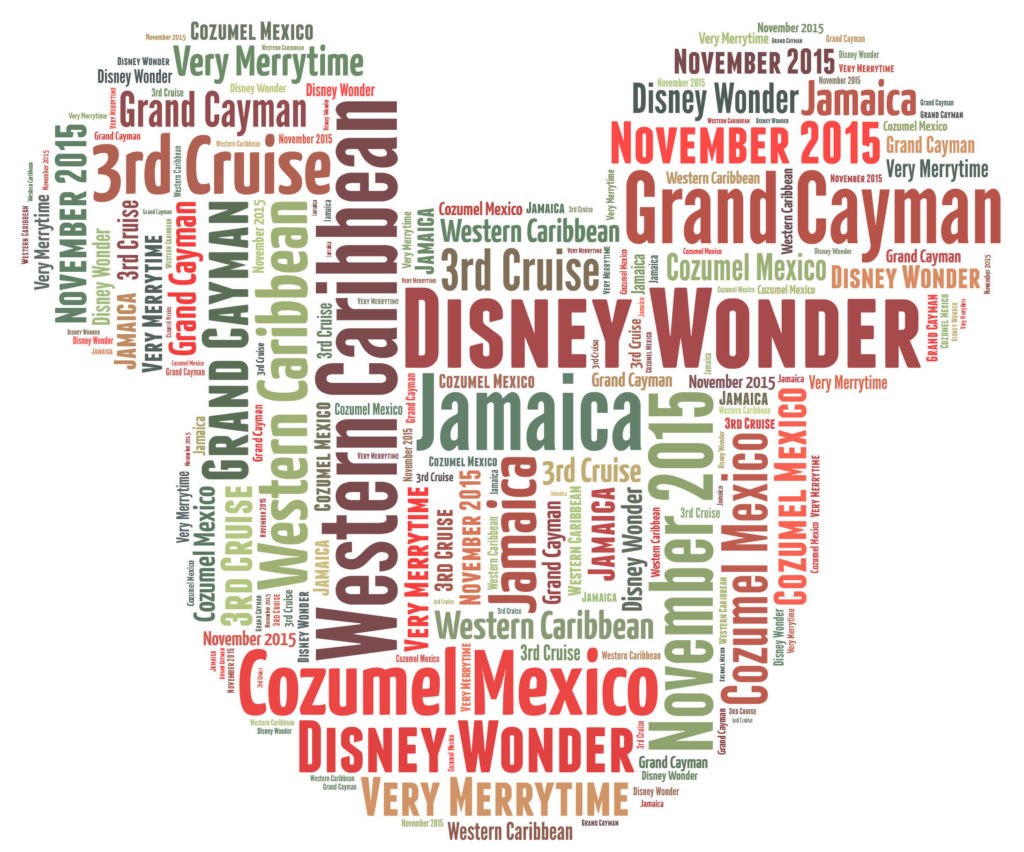 The next step is choosing the color and style of the font before saving the word cloud to your computer. I recommend printing your word cloud on cardstock. Then cut out your Mickey ears with a border.
Next, you will want to laminate them so that you can use them on future cruises. You can use the sheets that do not require a laminator or you can get a laminator inexpensively.
Next, cut out your Mickey ears leaving a half inch laminate border. I use round magnets on the edges of my Mickey's ears on the stateroom door.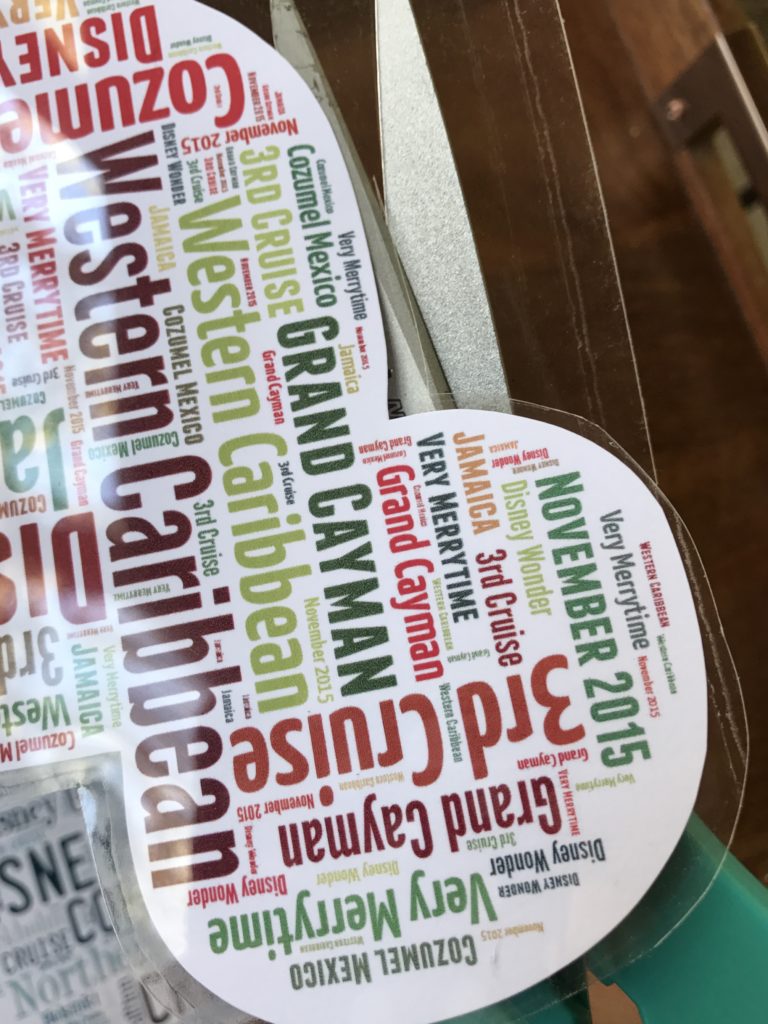 Note: I have heard that the Magic and Wonder require stronger magnets than the Dream and Fantasy.
There are so many options for making decor for your stateroom door. Be creative and have fun!
Tell me what you put on your stateroom door!