Disclosure: This shop, How to Make Your Dog a Bowtie + Tips for Holiday Photos, has been compensated by Collective Bias, Inc. and its advertiser, MARS Incorporated. All opinions are mine alone. #PAWsomeGifts #ClausAndPaws #CollectiveBias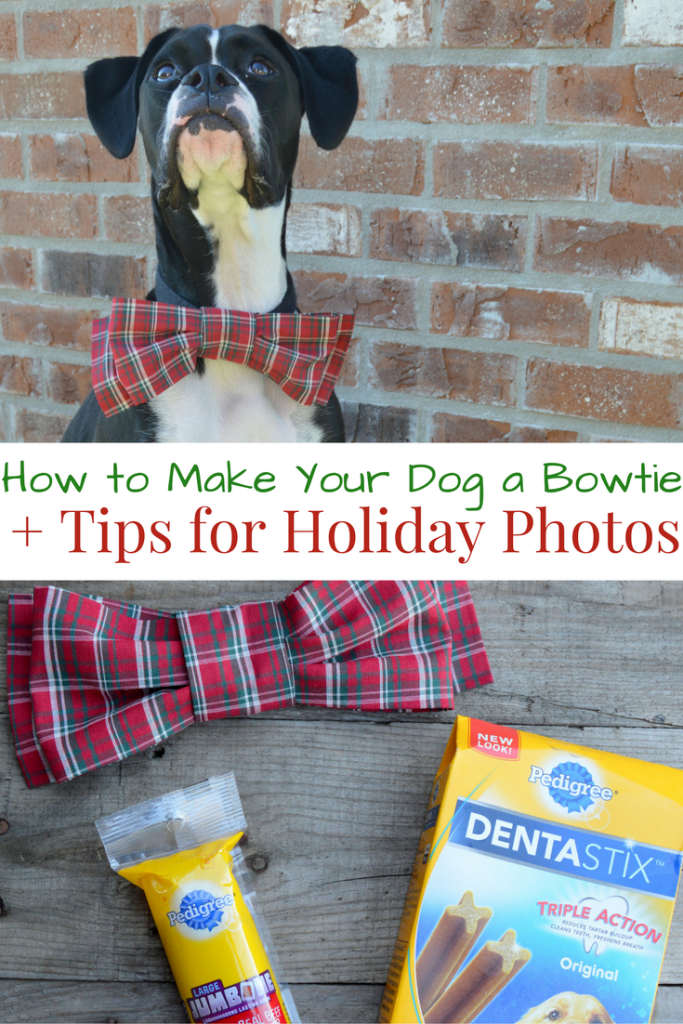 You may have heard me talk about our dog, Duke, before. He's a sealed brindle boxer (looks black) and is just under a year old. He has moments where he is a great dog and times where I am left shaking my head! We love to reward Duke for good behavior and use treats also for training.
With the upcoming holiday season, we always take family photos. To help my dog get in the holiday spirit and look festive for photos, I made him a no sew bowtie to attach to his collar. Step by step directions for his bowtie are below along with some of my favorite tips for getting dogs to pose for photos.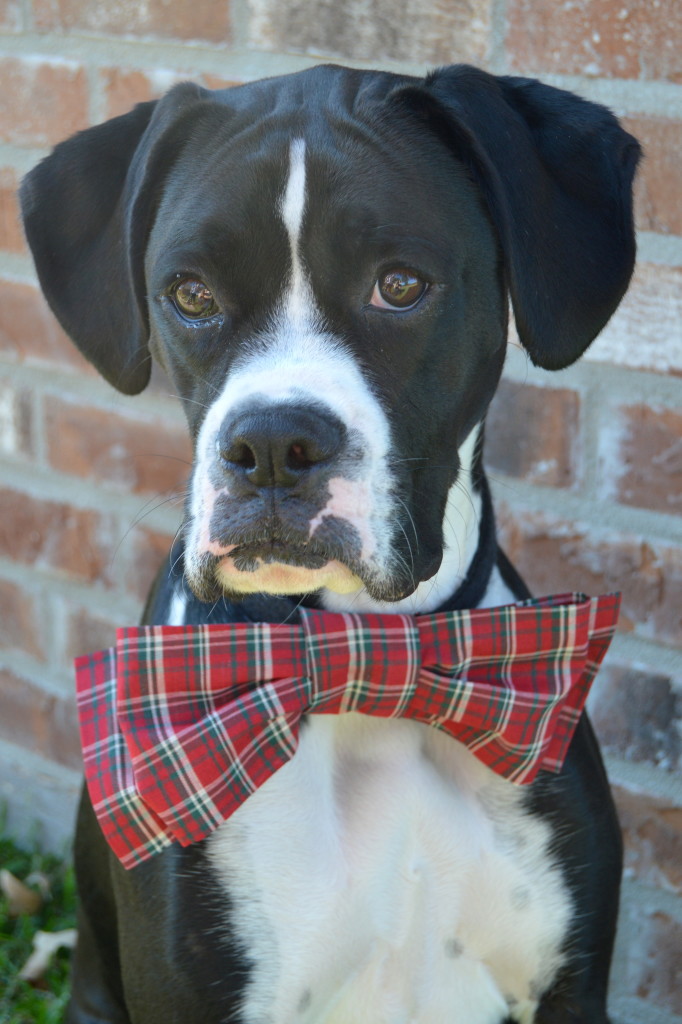 Funny story: No matter where Duke is in the house, when he hears the cupboard door open where his treats are kept and/or the package being opened he is immediately there. Sometimes he jumps over the furniture in a single bound to get to a treat. However, if you ask him to jump up into the backseat of the car, he will just stand there waiting for you to lift his backend up. Grrr… His favorite treats are PEDIGREE® JUMBONE™ for Large Dogs and PEDIGREE® DENTASTIX™ Original Flavor Treats for Large Dogs.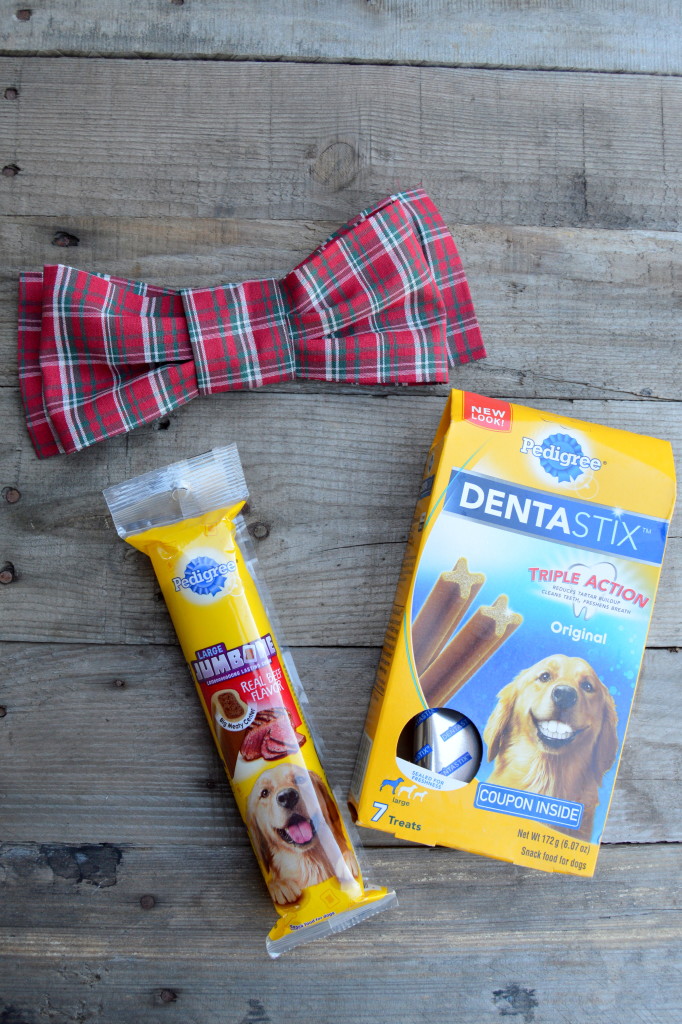 No Sew Dog Bowtie
This dog bowtie is easy to make and can be adjusted if you would like a smaller bowtie for your dog.
First step is to pick out your fabric (I chose a festive plaid) and cut it. I wanted a jumbo size bowtie so I cut one piece of fabric 6 inches by 27 inches and one piece 6 inches by 3 inches.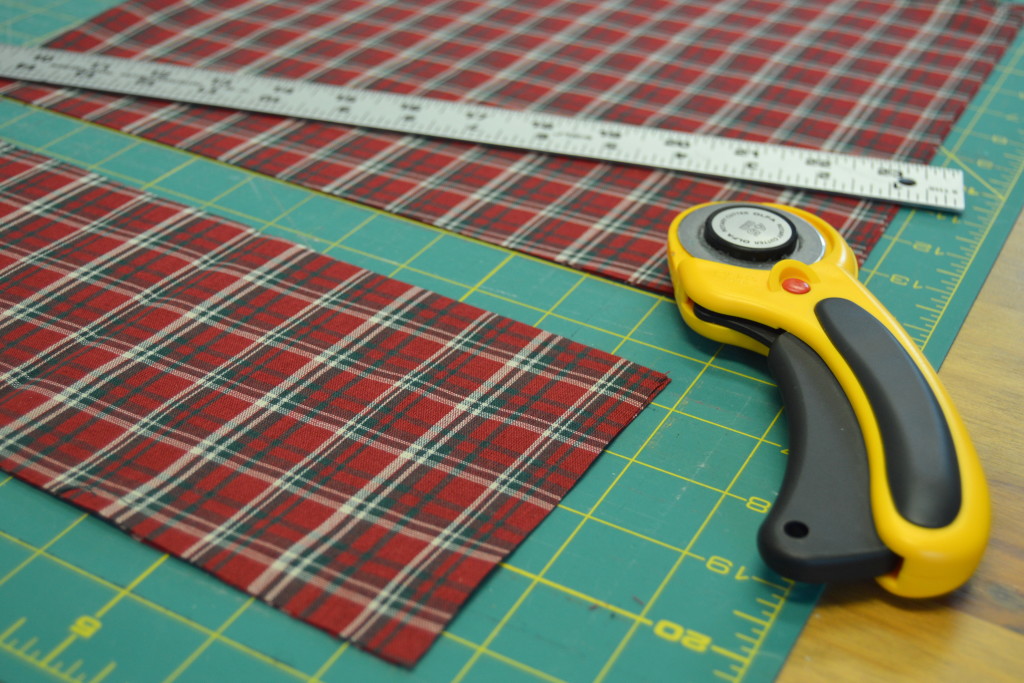 To create a hemmed look without sewing use iron-on adhesive hem. Using an iron, iron on iron-on adhesive hem to the two wrong side, long edges. I placed the iron-on adhesive hem right on the edge of my fabric but not hanging over. Be sure to follow the directions on the back of your package for how long to keep the iron on your fabric.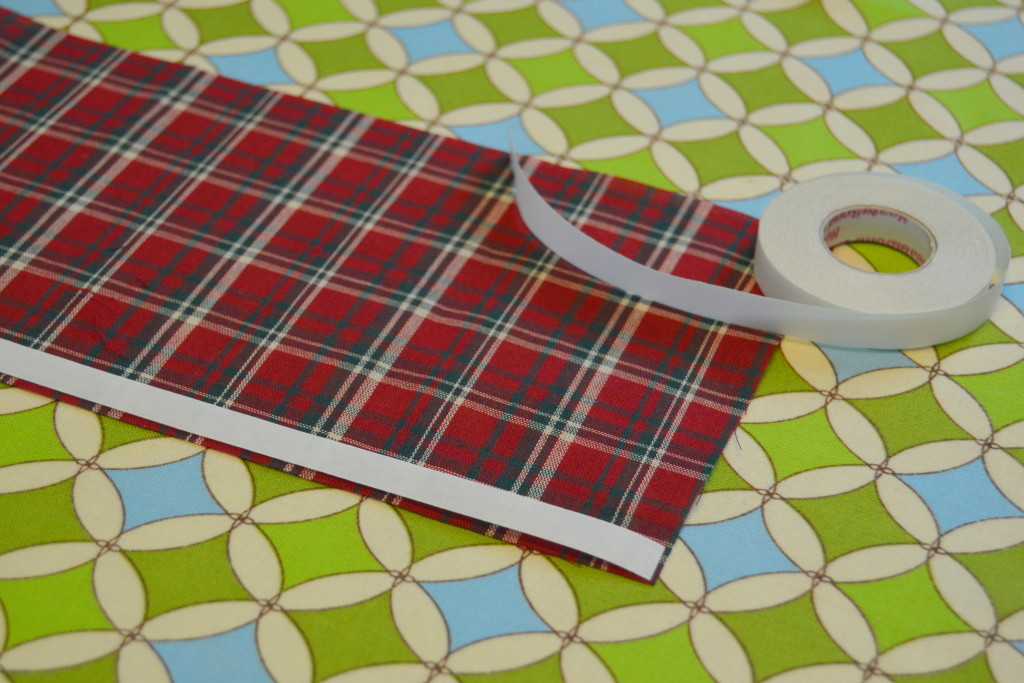 Peel off the iron-on adhesive hem backing. Then fold the fabric over about the width of the iron-on adhesive hem so that the two wrong sides meet and iron again. This will adhere the fabric together creating a hemmed piece of fabric.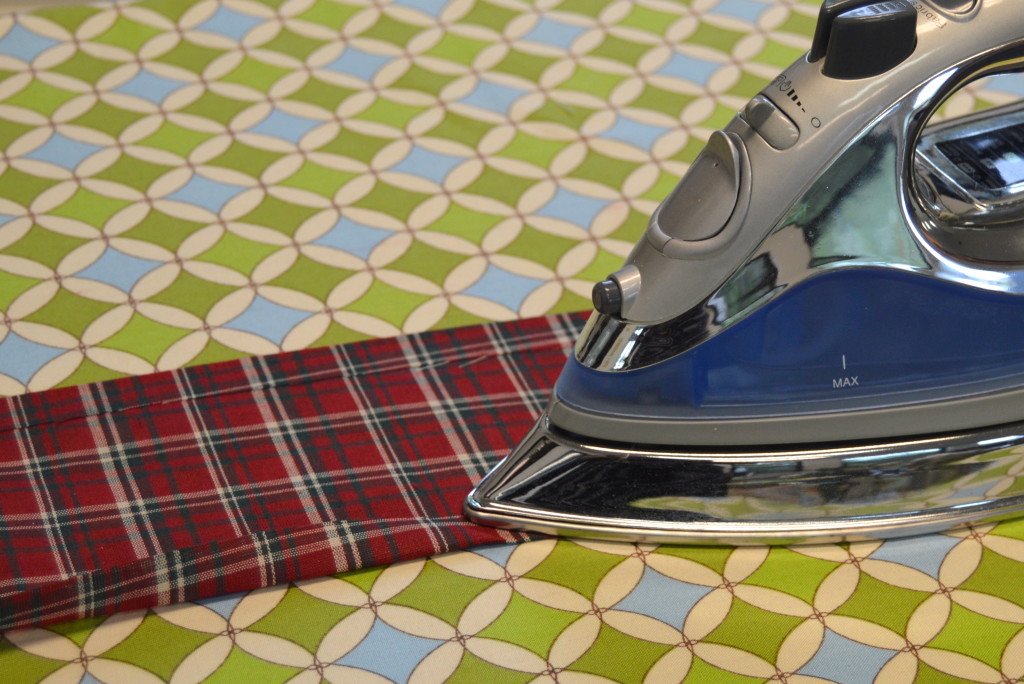 Repeat on the two short sides and the smaller piece of fabric, so that all the edges are hemmed.
Next fold the long piece of fabric so that it is folded on top of itself three times.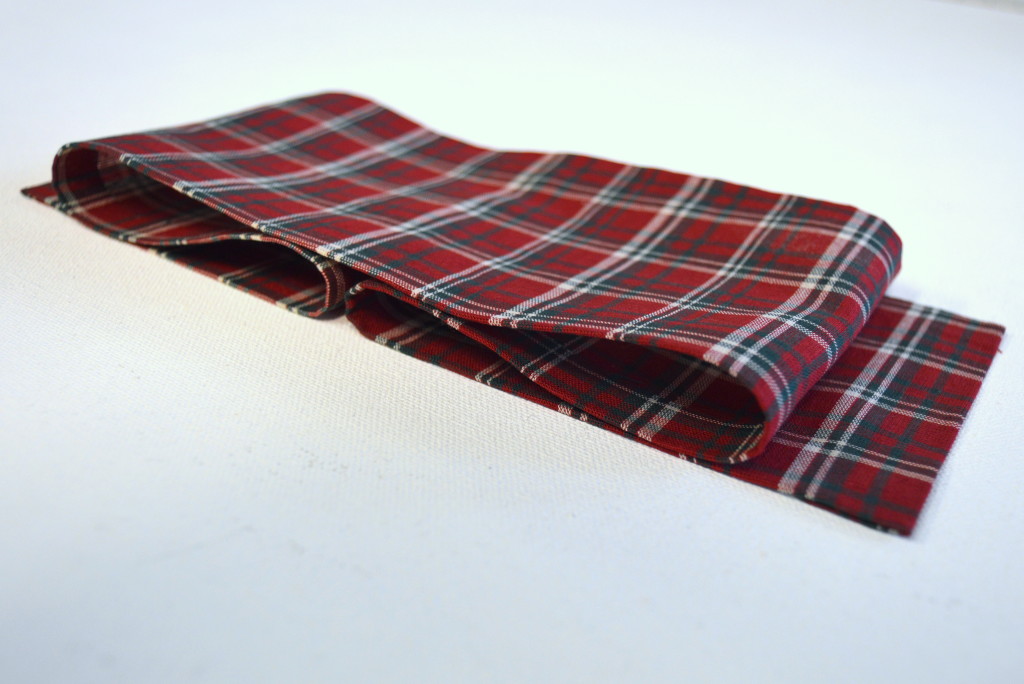 Iron on iron-on adhesive hem to the wrong side in the middle of the small piece of fabric. This will create the center section of the bowtie. Remove the backing of the iron-on adhesive hem. Slightly scrunch the middle of the right side of the front of the bow tie (long piece of fabric that you folded) and place on the iron-on adhesive hem. Then iron.
To hold the second and third layer of your bowtie to the first layer, use hot glue and slightly scrunch the fabric when you place it down.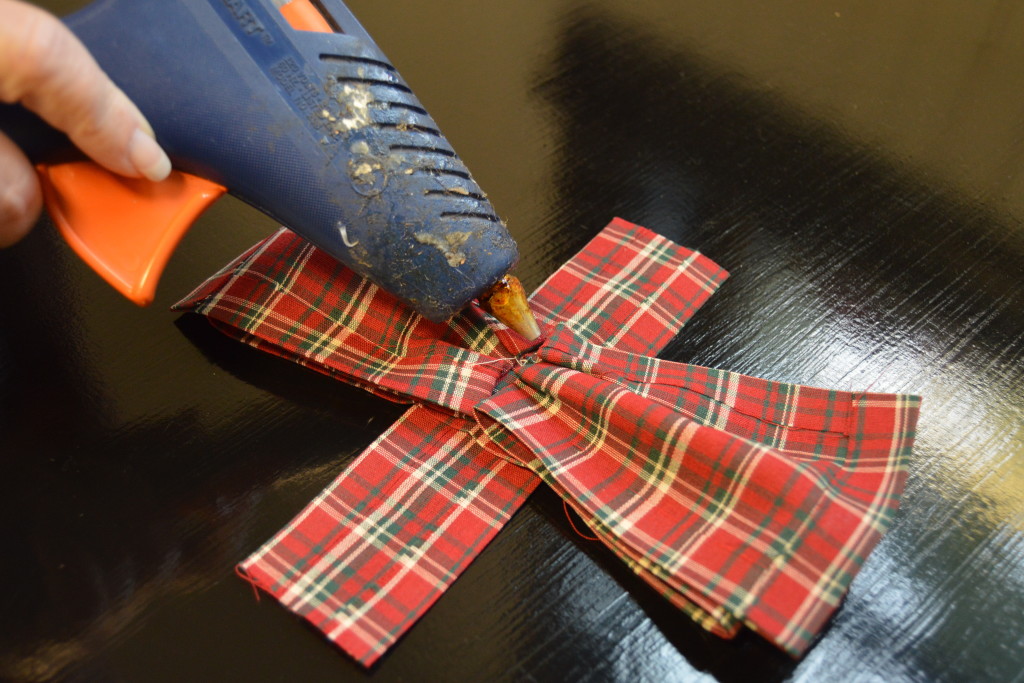 Add self-adhesive velcro and place on the center section toward the end, so that you can wrap the center section around your dog's collar.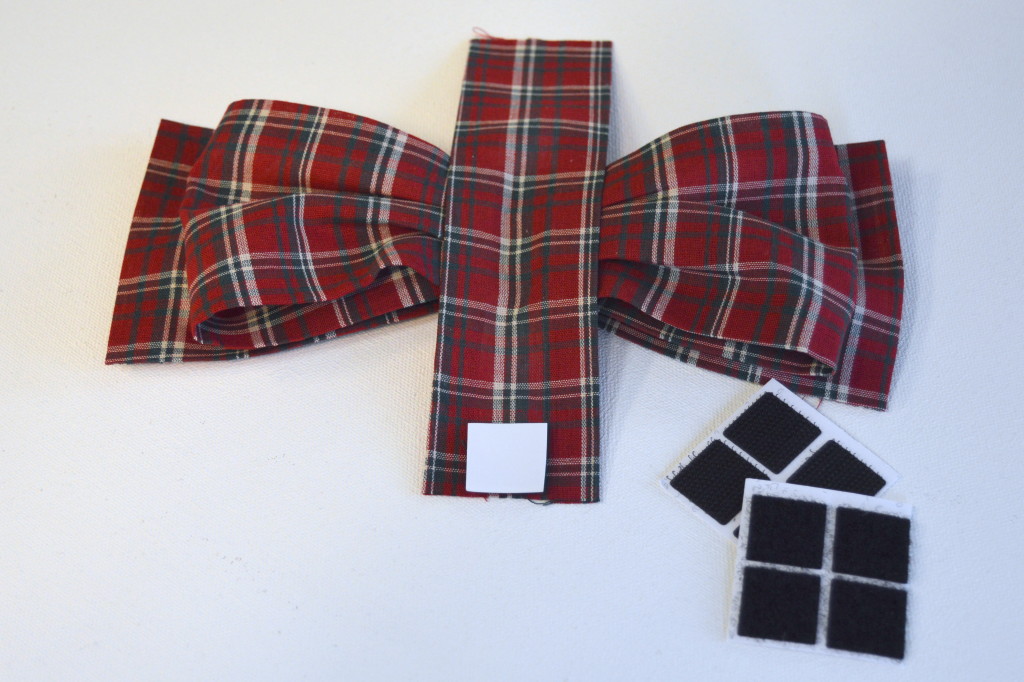 Photo Tips
My best photo tip for getting a great photo of your dog is to reward them with treats. I broke one of the PEDIGREE® DENTASTIX™ Original Flavor Treats into bite size pieces. Duke will do anything for a treat including sit still and look handsome for the camera while I take numerous photos.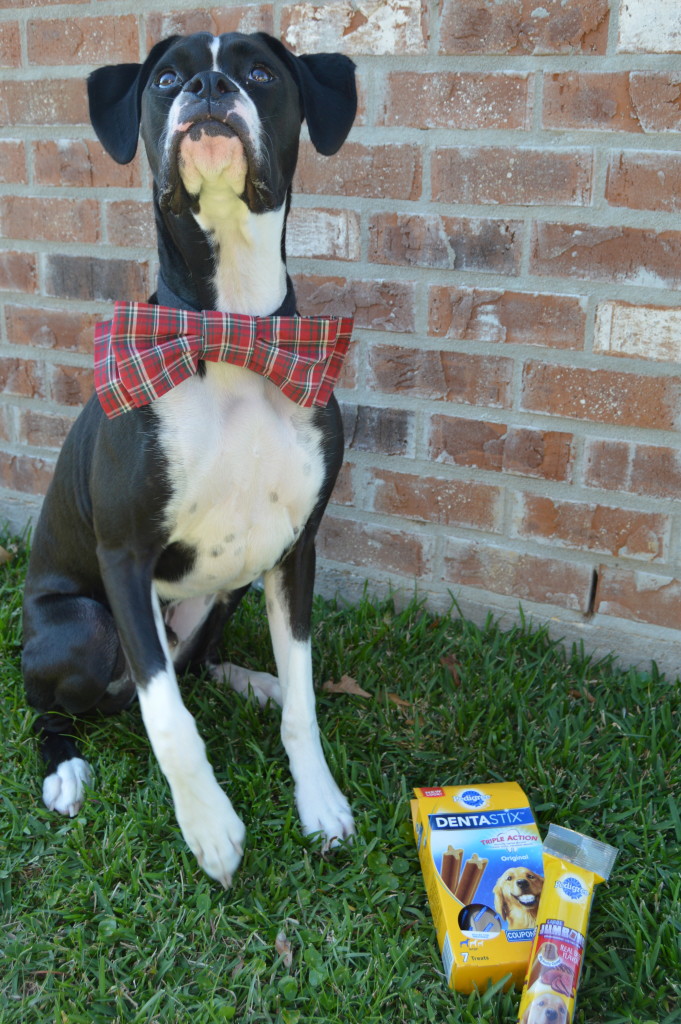 Doesn't the plaid bowtie look amazing against Duke's coat? I made sure to place Duke against a neutral backdrop and in a spot that he was comfortable.
While it was sunny outside, we stuck to the shade so that we did not have any harsh light. It is also helpful to have someone else with you to help position your dog.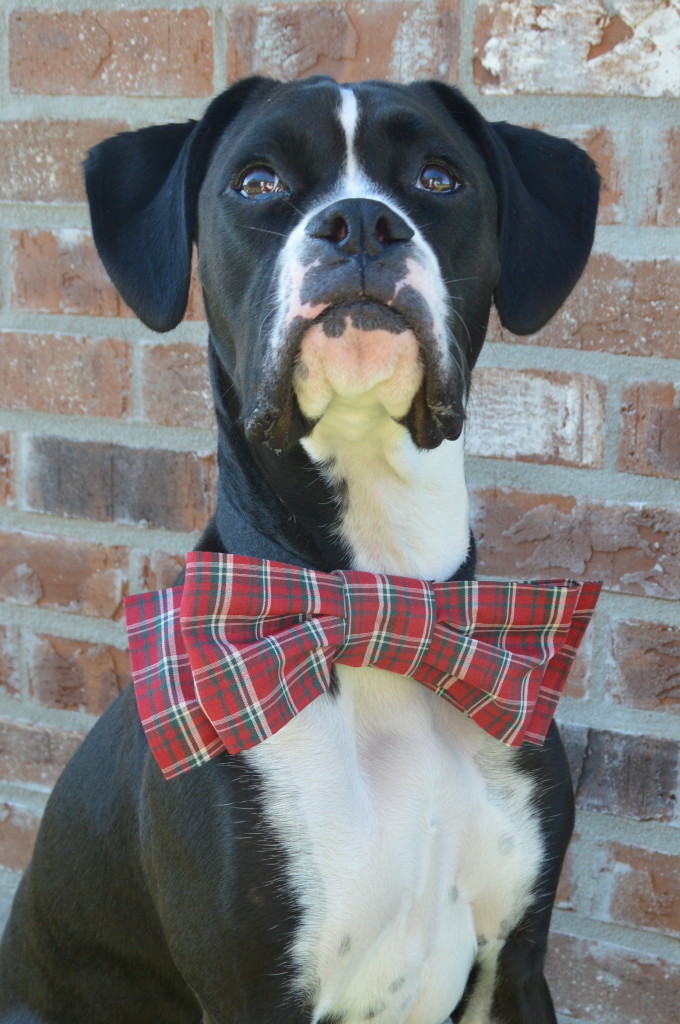 I find all of Duke's favorite treats from PEDIGREE® at Walmart in the pet section.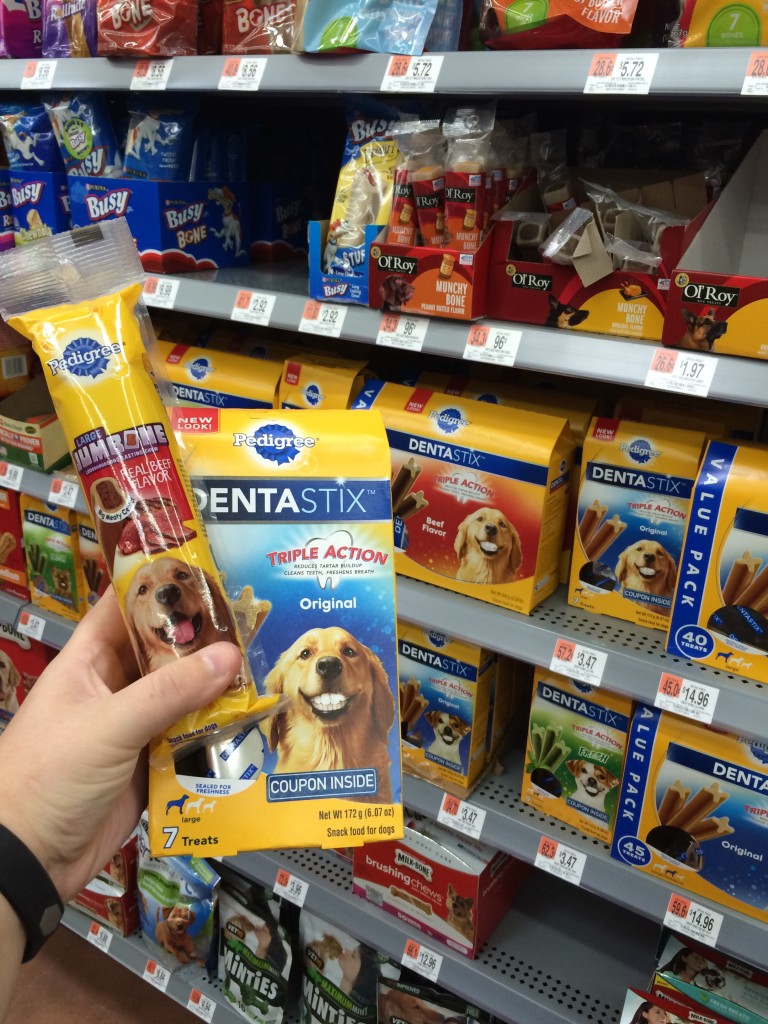 Even though we've had some rough times when Duke was a little puppy, I am thankful that we got him. He is a constant companion to my daughter, he is a protector and is always alerting me if someone is outside, he tries to comfort us and he makes us laugh. I think Duke is on the nice list, so he deserves a special treat, like a PEDIGREE® JUMBONE™ for Large Dogs!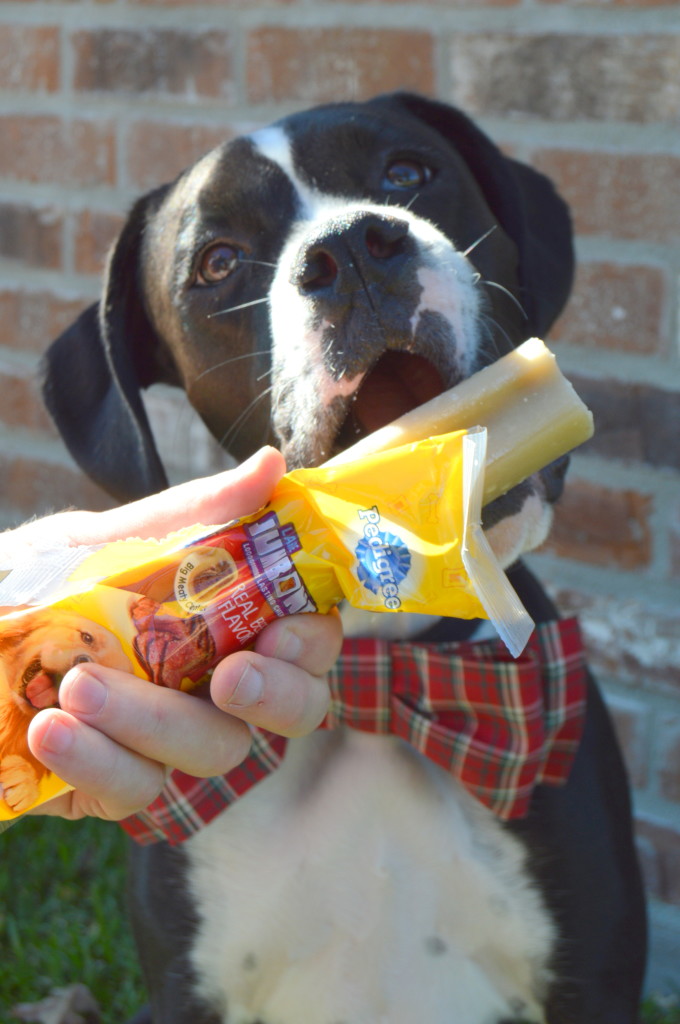 I love my dog and want to give him a happy holiday season with his favorite treats! Tell me how you reward your dog? Is your dog on the nice or naughty list or what is your pet's personality like?