This post contains affiliate links where I may make a small commission if you make a purchase through the links below at no extra cost to you.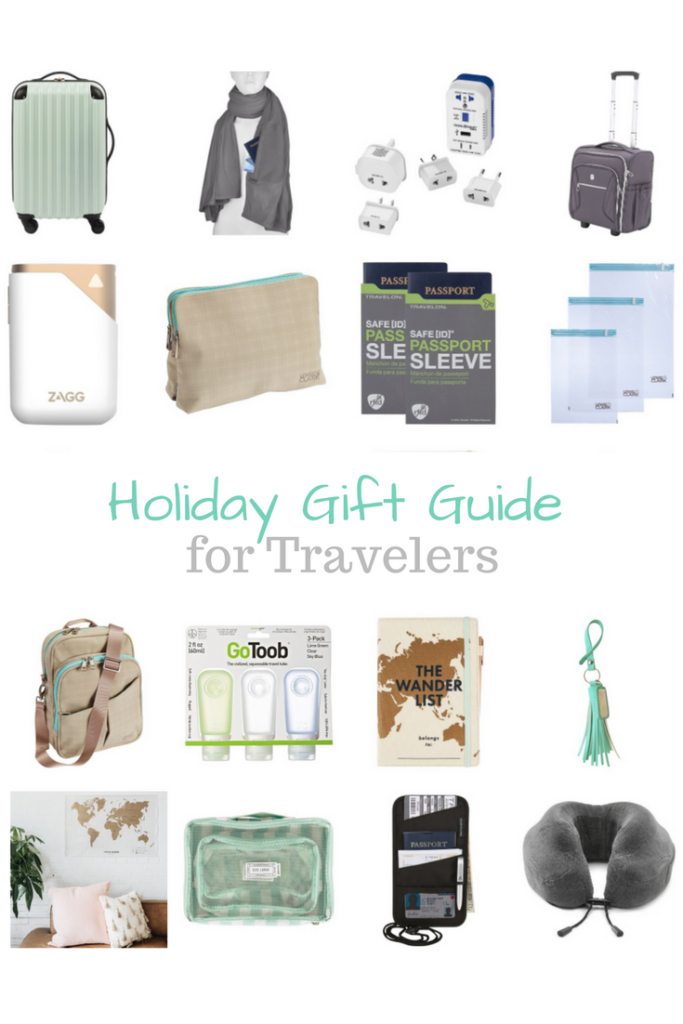 Do you have someone in your life that loves to travel? Below are some of my favorite items that I use when traveling or items that I would like to have during my next trip. I hope this list helps you find gifts for your favorite traveler!
Click on the items below to find out more information about each item. If anyone was wondering that mint suitcase is going on my Christmas list!