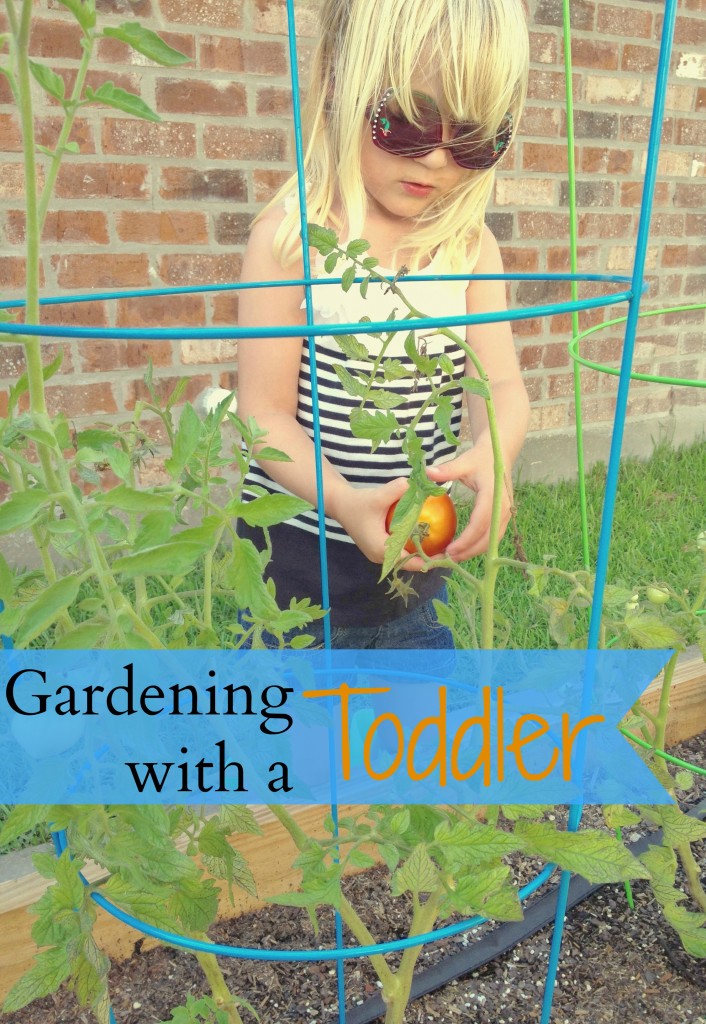 When we moved into our new house I knew that I wanted to have a garden. So in the early spring my husband built me a raised bed. I bought some plants that we planted right into the bed, but the rest we grew from seed. Of course with both I asked S to help me.
For the seeds, we used peat moss pods with a faux green house that we picked up from Home Depot. S put all the pods in the green house for me. I filled the tray with water and once the pods grew, S loosened the dirt and added the seeds.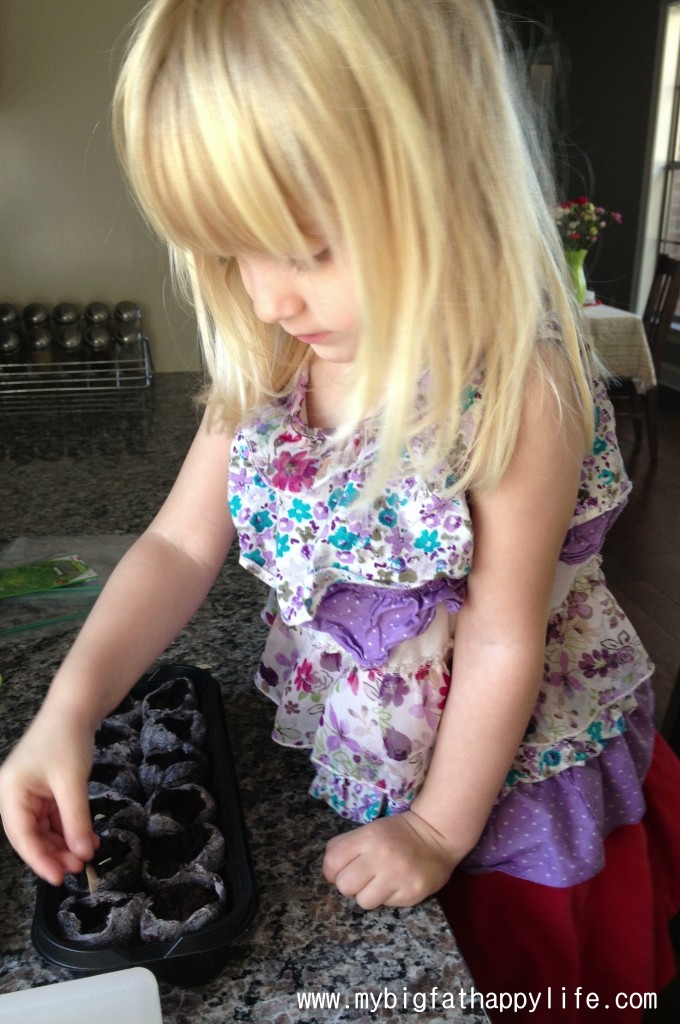 Every day we checked on the growth of our seeds. S always wanted to see how much the seeds had grown and what they looked like. When it was time to move the seeds to our garden, S helped me with transplanting them.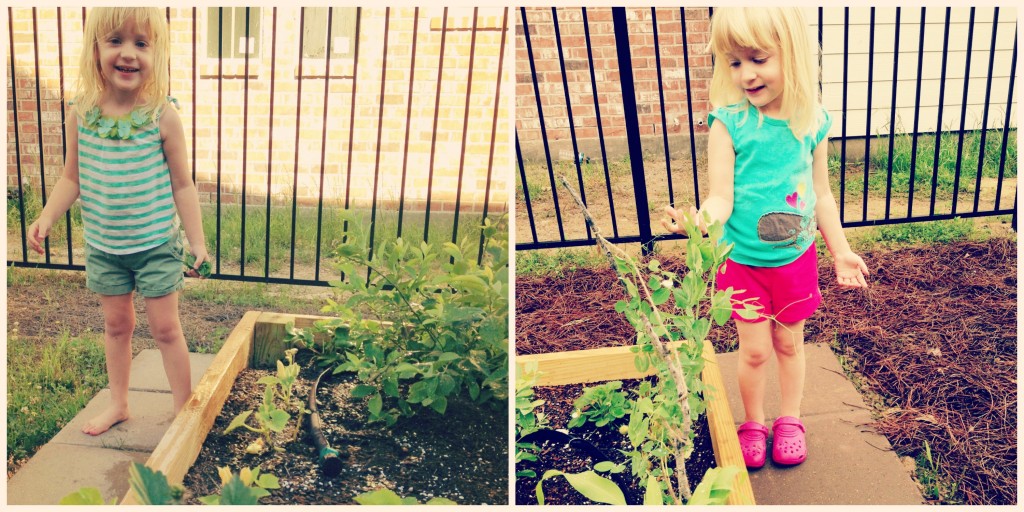 Now every evening after dinner we go and check on the garden. We see which plants are growing, which have flowers on them that will turn into a fruit or vegetable, and which are ready to be picked. S loves to smell the herbs especially the mint!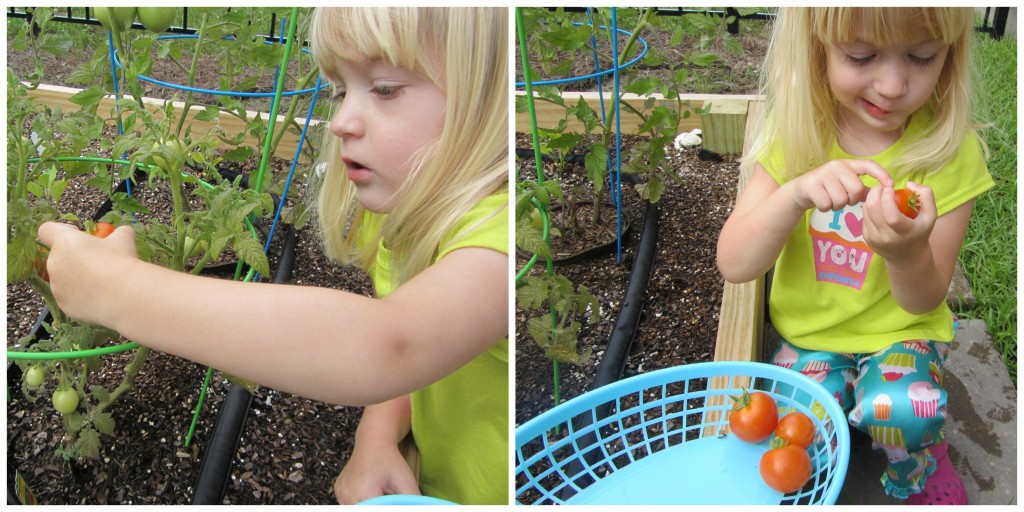 I love to see how excited S gets at seeing fruit ready to be picked or a new flower on a plant. There is nothing better than eating fresh picked fruit/vegetables. As an added bonus she is more willing to try food that she grew in the garden than if it came from the grocery store.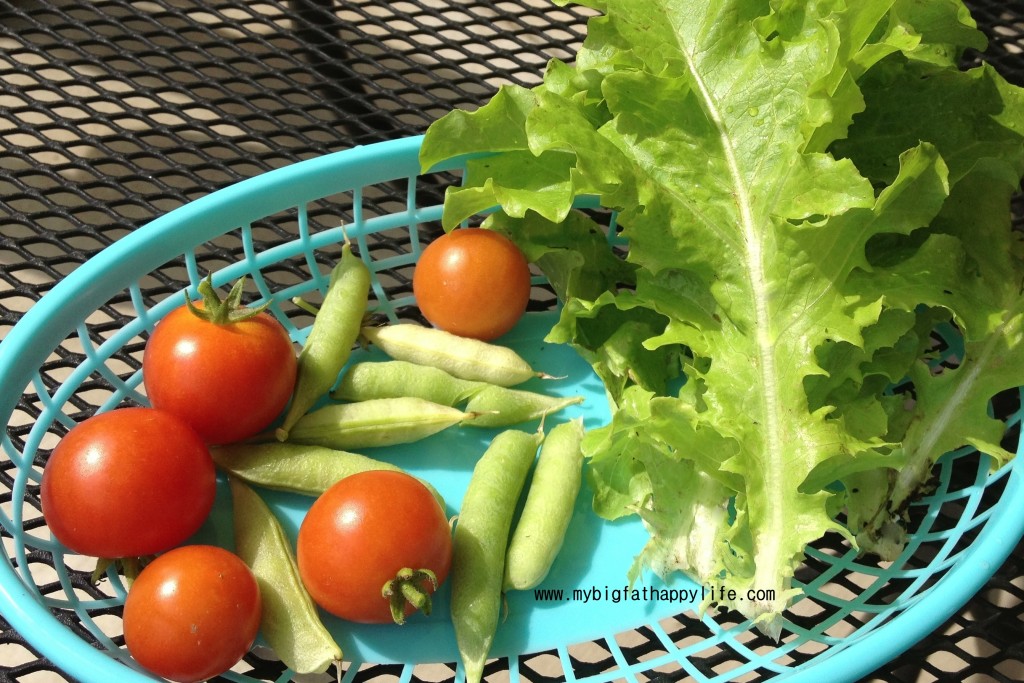 I let S help me as much as possible with activities, even if she makes a big mess, because I want her to learn and be exposed to different things. Gardening allows your child to touch the soil, seeds, and plants. It also teaches your child a variety of life lessons, my favorite: how plants grow, how to be patient, and how to nurture.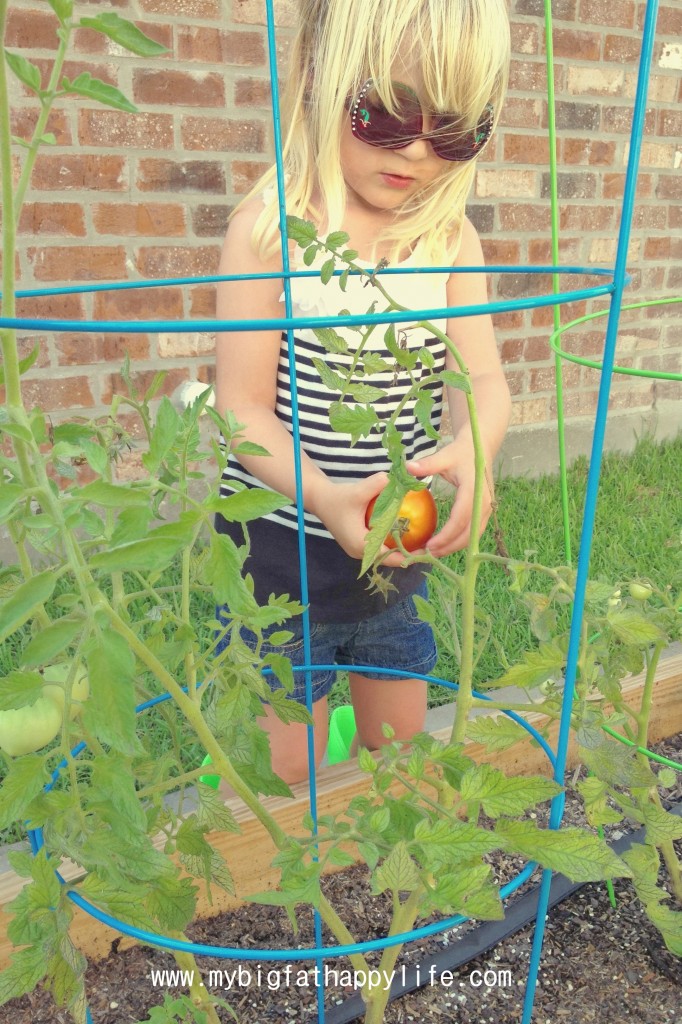 Do you garden with your children? What are your favorite fruits and vegetables to grow?