Disclosure: This shop, Game Day Candy Bouquet, has been compensated by Collective Bias, Inc. and its advertiser, MARS. All opinions are mine alone. #ScoreAtCVS #CollectiveBias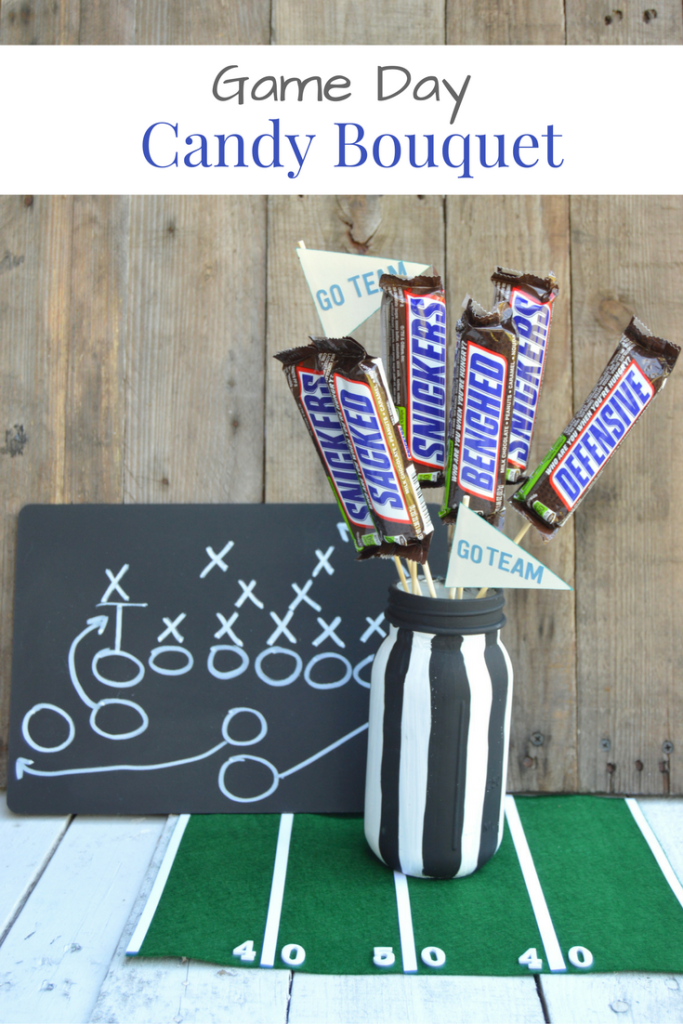 Football games are a tradition in our house. It's time that we can all spend together rooting on our favorite team! I always think that it's fun to have themed food and snacks for game day!
With a little bit of game day prep, this SNICKERS® Candy Bouquet can be reused throughout the football season (with fresh SNICKERS® of course). I know it will be making a regular appearance at my house!
Game Day Candy Bouquet
Supplies Needed:
Recycled glass container
Black and white acrylic paint
Floral foam
SNICKERS® Bars
Bamboo skewers
Hot Glue Gun
Cardstock
Letter stickers
Ink pad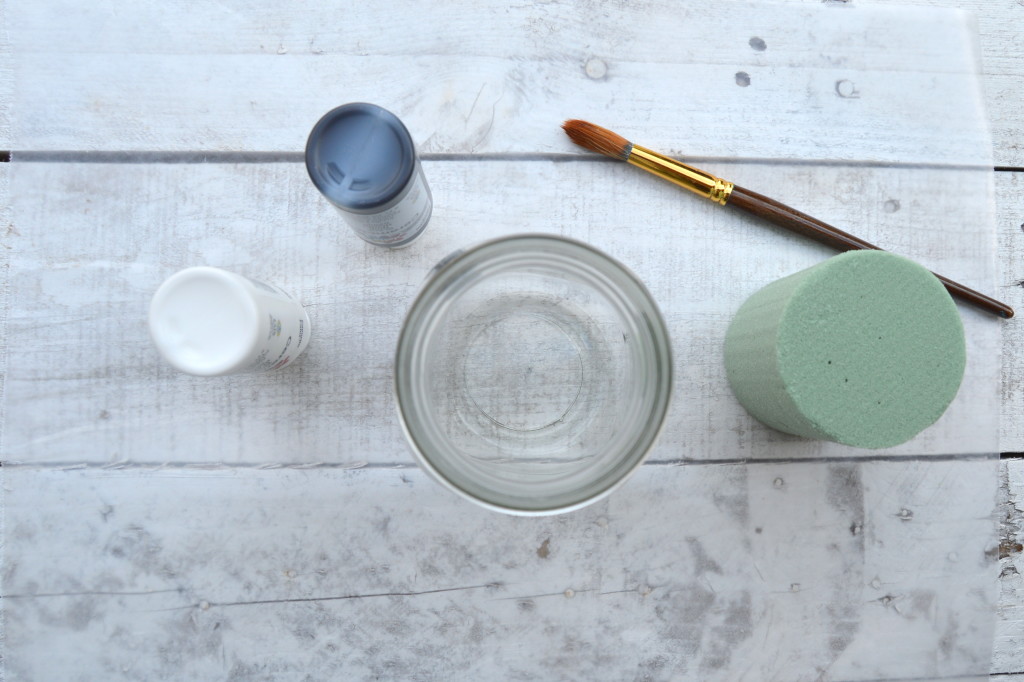 Step 1: Place floral foam inside the glass container.
Step 2: Paint the glass container with white acrylic paint. Once dry, paint black stripes on the jar using black acrylic paint.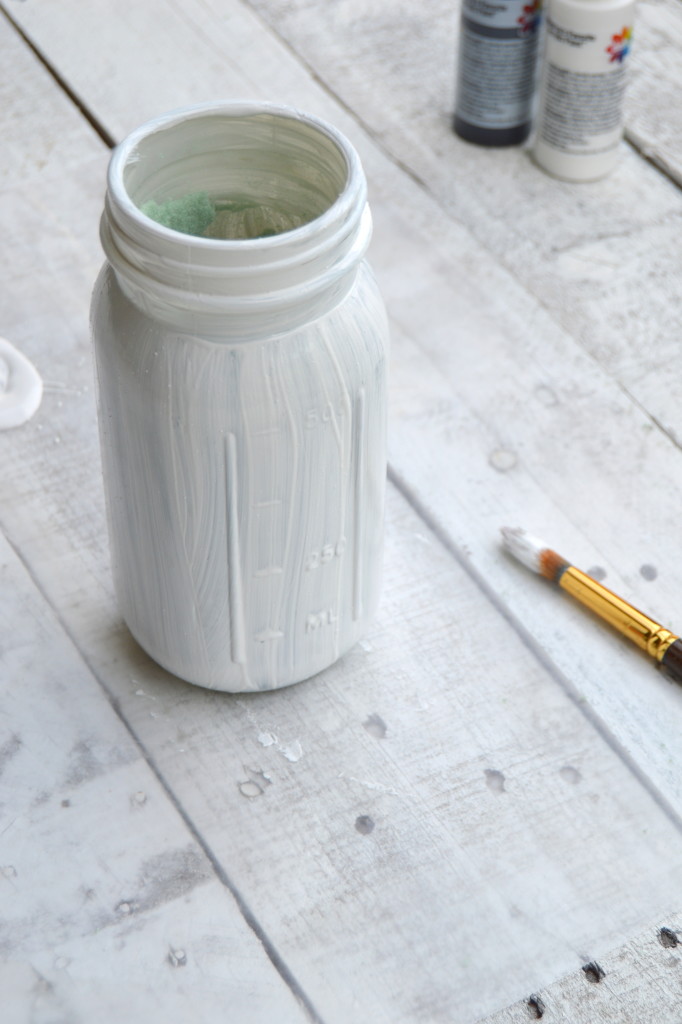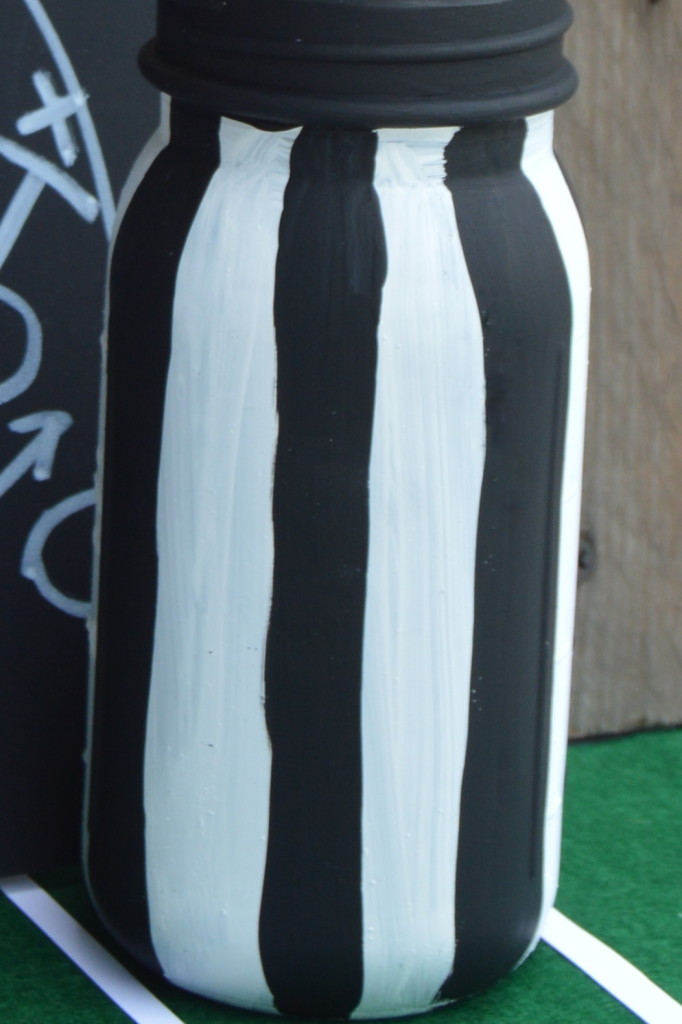 Step 3: While the jar is drying, make pennant signs. Cut triangles from cardstock and attach letter stickers. You could place your favorite team name on the pennants. I wanted my pennants to stay out more, so I inked the edges of the pennant using a blue ink pad.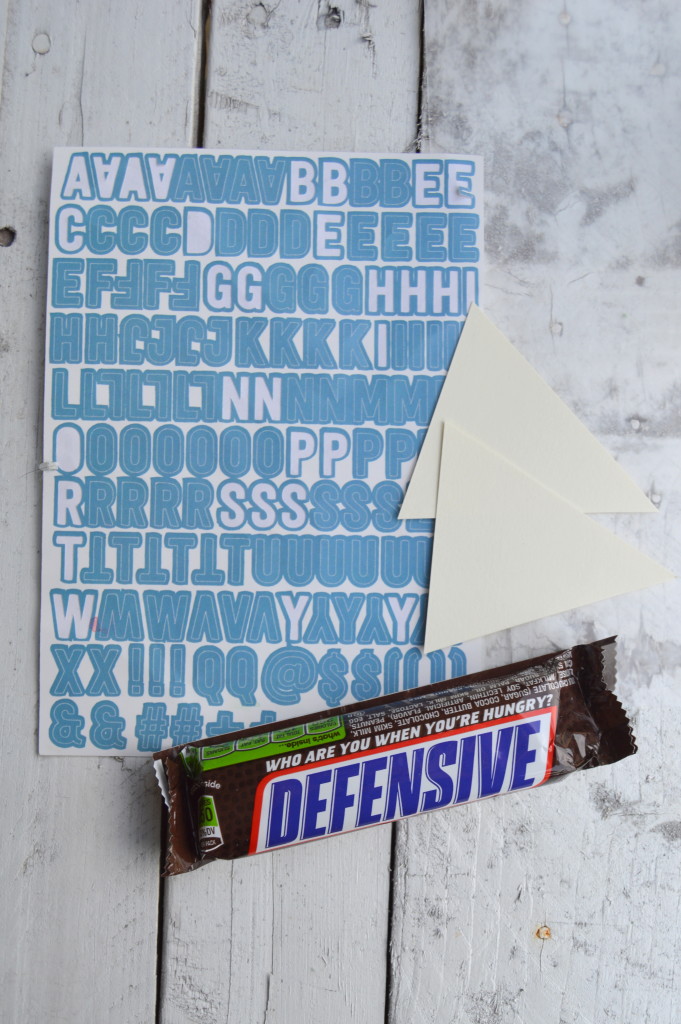 Step 4: Attach the SNICKERS® Bars and pendents to bamboo skewers by running a bead of hot glue down the back and sticking the skewers to the bars. I varied the height of the bamboo skewers on the back of the SNICKERS® so that my bouquet will be visually appealing.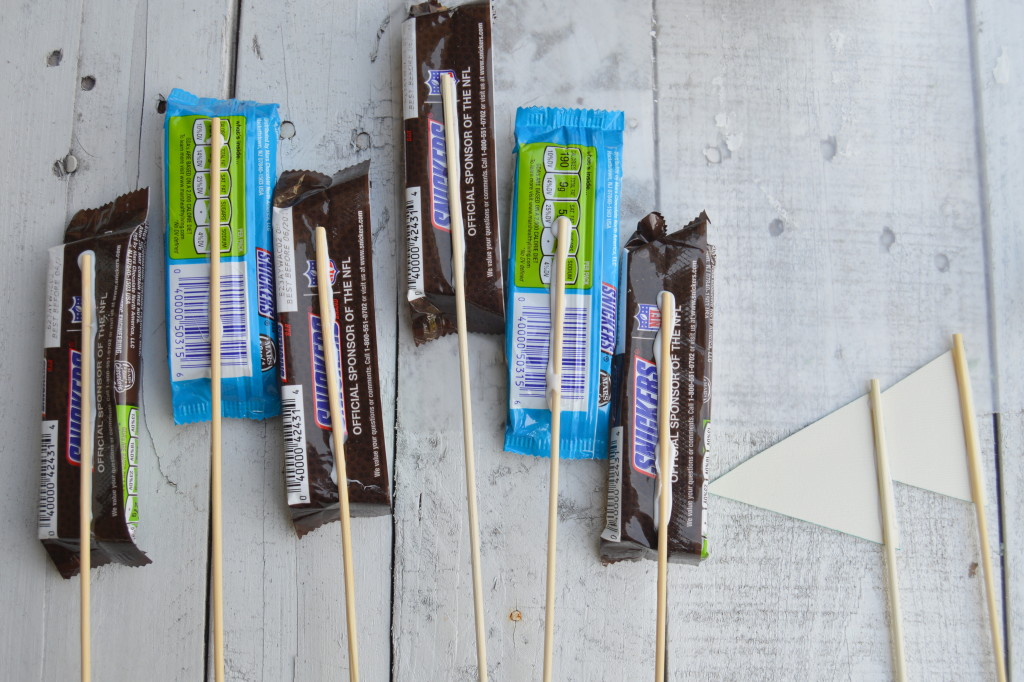 Step 5: Arrange the SNICKERS® Bars and pennants in the jar by sticking the bamboo skewers into the floral foam in the jar. I started by placing the tallest in the center, back and working my way forward and to the sides.
By keeping the SNICKERS® Bars in their wrappers, you can enjoy the SNICKERS® at any point during the game and the candy will stay fresh. Also if you do not eat all the candy, you can put them in your cupboard for later.
More Game Day Decor
I made a small version of a football field to display my SNICKERS® Candy Bouquet on. I used a piece of green felt, white cardstock and white foam letter stickers. I cut the cardstock into thin stripes and glued the pieces to the felt using a wet adhesive. Then I placed the white foam letter stickers on the field.
For more football game decorating, I used a small chalkboard to write out a football formation plan (I do not know football formations! I looked up online different ones).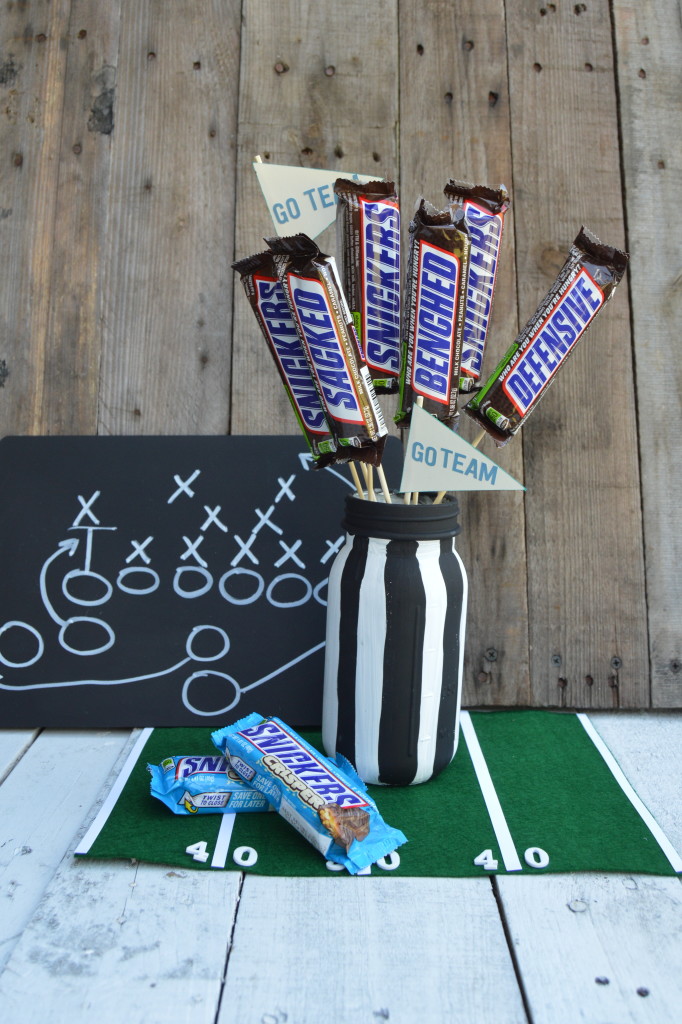 My husband was so excited by the SNICKERS® Candy Bouquet that he kept asking if I was done taking photos, so he could eat a candy bar.
CVS is my one stop shop for game day snacks, drinks and SNICKERS® Bars. CVS currently has a coupon available for SNICKERS® Bars here. I found the fun SNICKERS® football themed packaging at the checkouts, which are perfect for the SNICKERS® Candy Bouquet, however regular or SNICKERS® Crisper would work perfect too.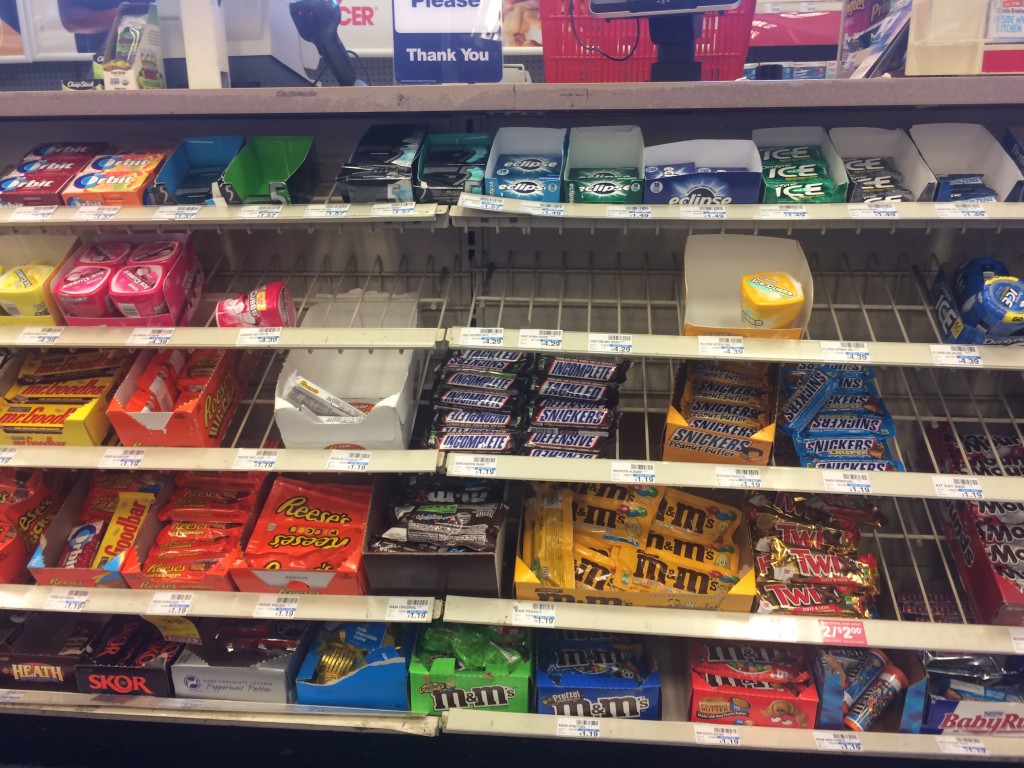 How does your family get ready for game day? Looking for more game day ideas? Click here.