This post contains affiliate links where I may make a small commission if you make a purchase through the links below at no extra cost to you.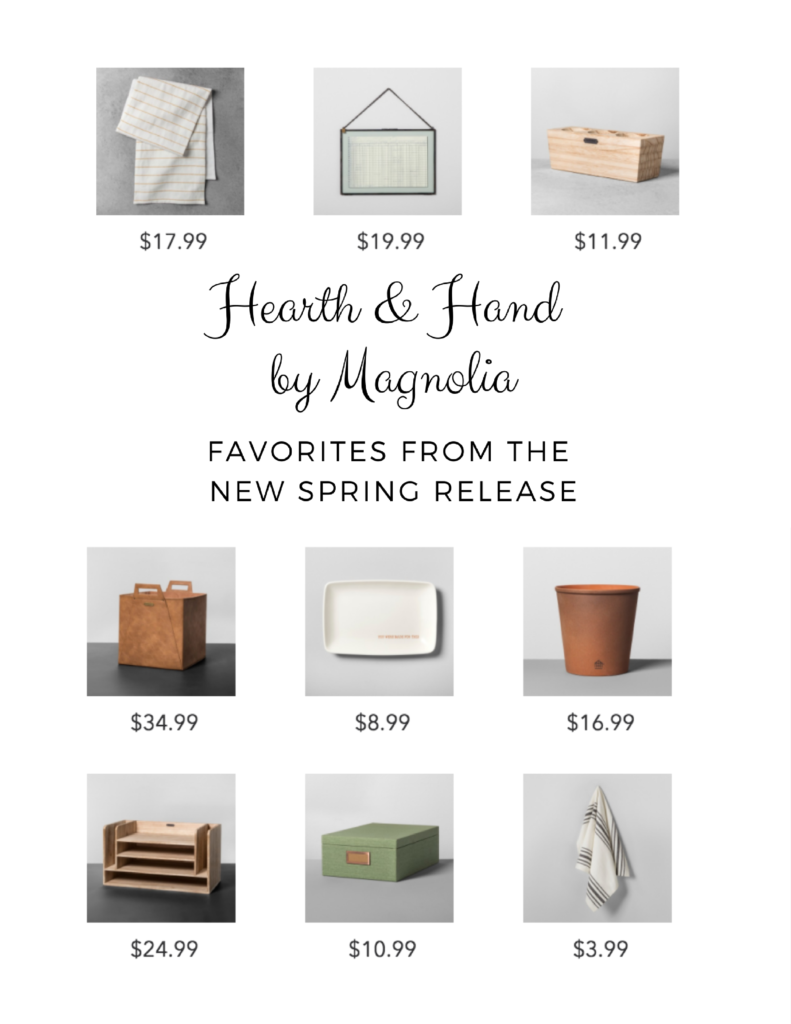 I don't know about you, but I am always on the lookout for cute home decor items that are not going to bust the bank. While I have never watched a full episode of Fixer Upper, I did visit Magnolia Silos in Waco, TX several times last year because I love Joanna Gaines' style.
The new Hearth & Hand by Magnolia collection at Target debuted before Christmas and is even better priced than the product lines at Magnolia Silos. After Christmas, the new organization/spring line was realized by Hearth & Hand. There are some beautiful pieces! I am sharing some of my favorite items from this newest release!
New Spring Hearth & Hand by Magnolia:
What is your favorite new item?