This shop has been compensated by Collective Bias, Inc. and its advertiser. All opinions are mine alone. #DIYHolidayWithSCJ #CollectiveBias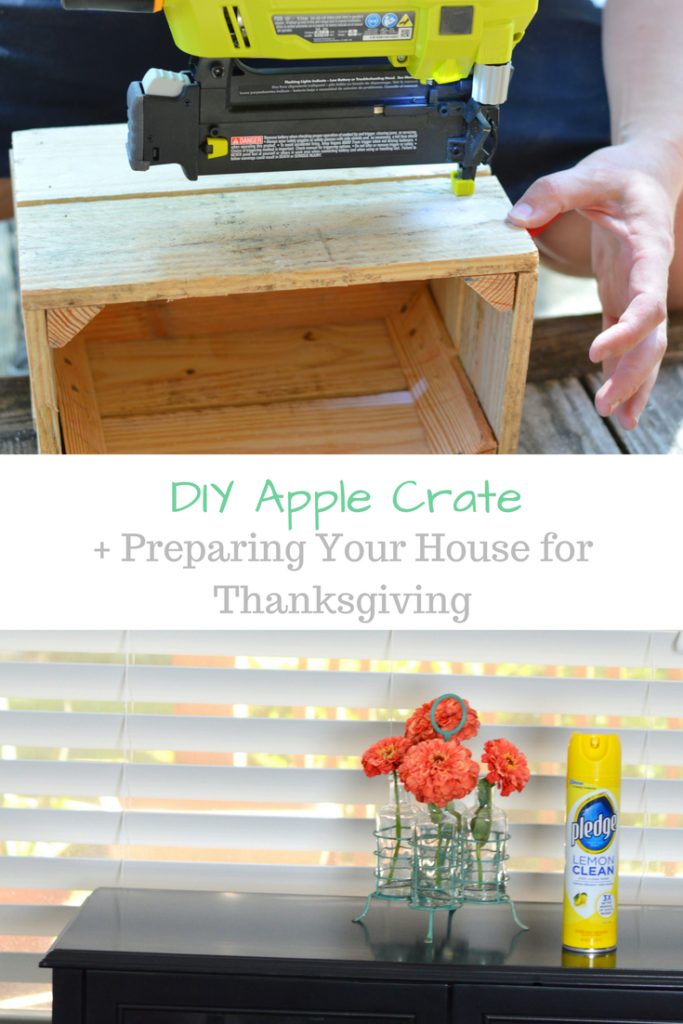 When it comes to hosting family and friends for Thanksgiving make you feel excited or stressed? Or both? Let's face it I am always excited for family to visit for Thanksgiving, but things can be challenging with organizing the house and making sure it's as clean and comforting as it can be.
We recently remodeled our guest bathroom, but I was still looking for ways to decorate it before I have guests for Thanksgiving. Whenever I have guests visiting I always like to have everything that they will need easily available to them. For example extra towels, washcloths, and of course toilet paper. That way my home is welcoming, inviting, and comfortable.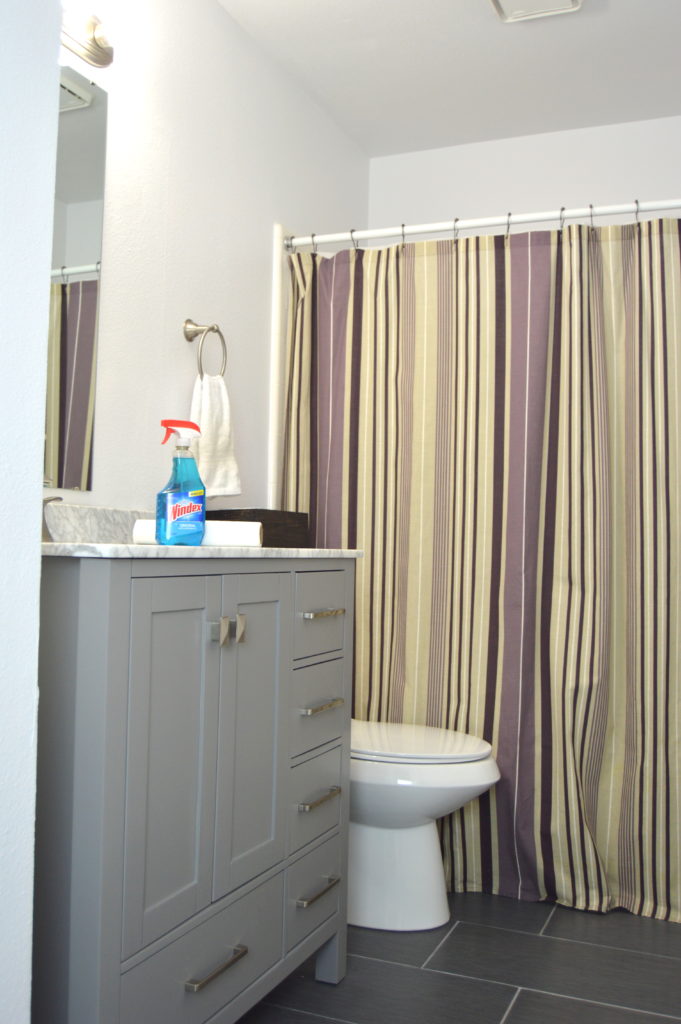 To store toilet paper near the toilet, I wanted to make a small apple crate that could fit on the back of the toilet. I had a pallet in my garage that would be perfect to use, however you could also pick up wood at your local Home Depot. Full directions on how to make the apple crate are below.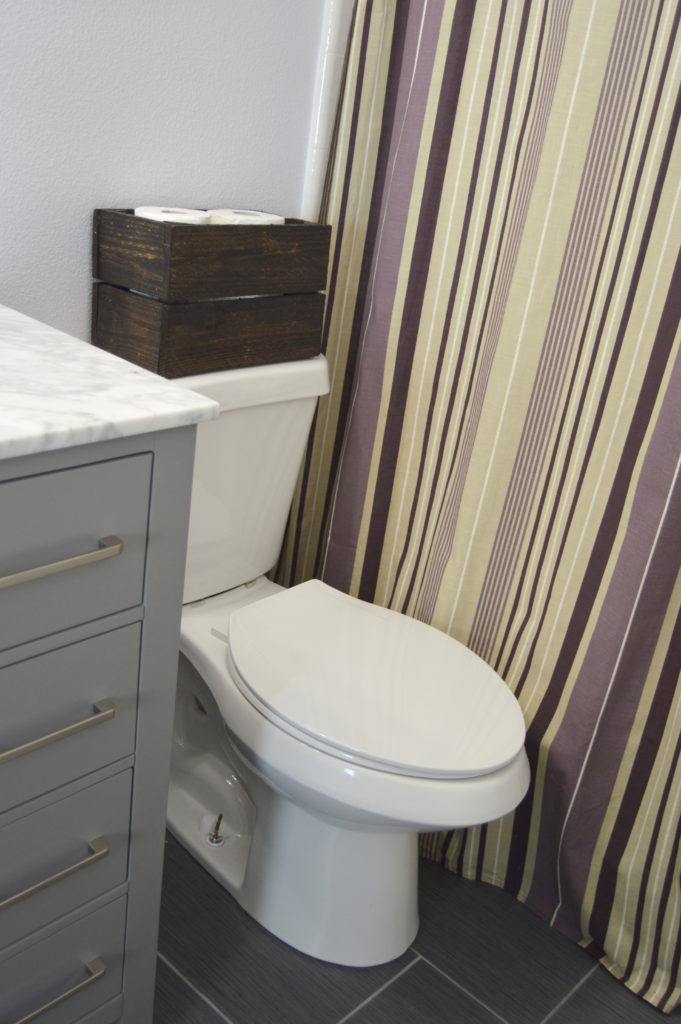 Preparing Your House for Thanksgiving
I always use Windex
®
Original Glass Cleaner on my windows and mirrors for a streak-free clean. Thanks to its patented ingredient, Ammonia-D
®
, Windex
®
Original Glass Cleaner immediately starts working on dirt and grime as soon as you spray it on. Windex
®
Original Glass Cleaner can also be used on counters, appliances, stovetops, sinks, stainless steel, chrome, sealed granite and more. Just spray it on and wipe with a dry paper towel or lint-free cloth.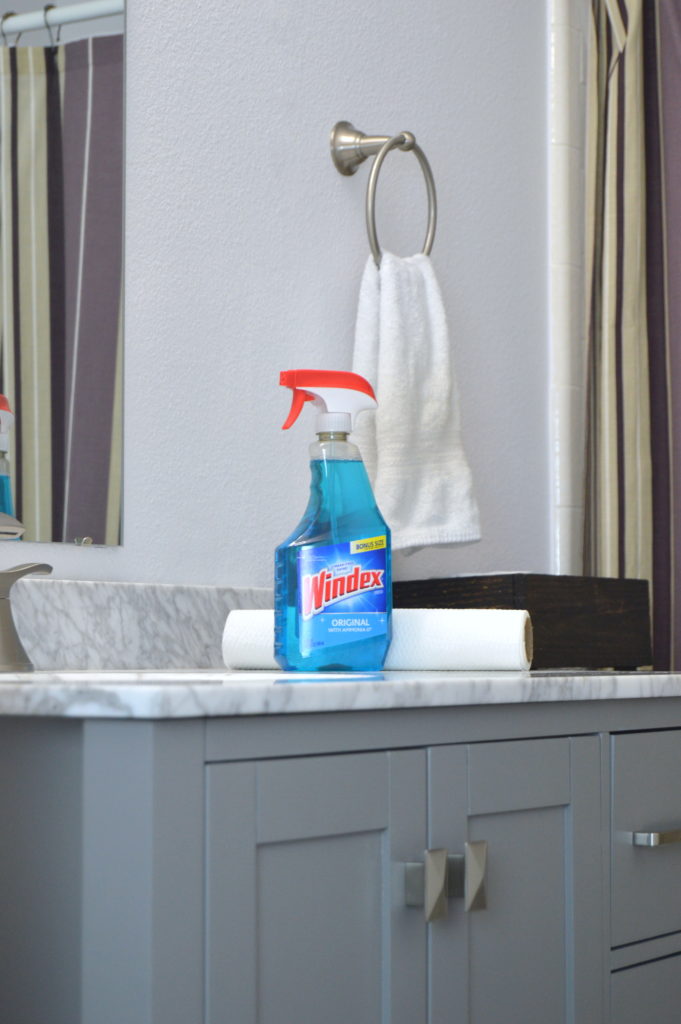 I use Pledge
®
Lemon Clean on my furniture throughout the house to quickly dust, clean, condition and protect it. I just love the fresh lemon Pledge
®
scent that the product leaves behind. The smell always makes me think of a clean house. To get best results, I spray Pledge
®
Lemon Clean onto a cloth or hold the can upright 6-8″ from the surface that I am cleaning. Pledge
®
Lemon Clean features Allergen Trappers® to remove up to 90 percent of the allergens found in dust. Pledge
®
Lemon Clean can be used on household hard surfaces including wood, laminate, stainless steel, leather, marble, granite, and plastic. *safe to use only on finished, sealed surfaces.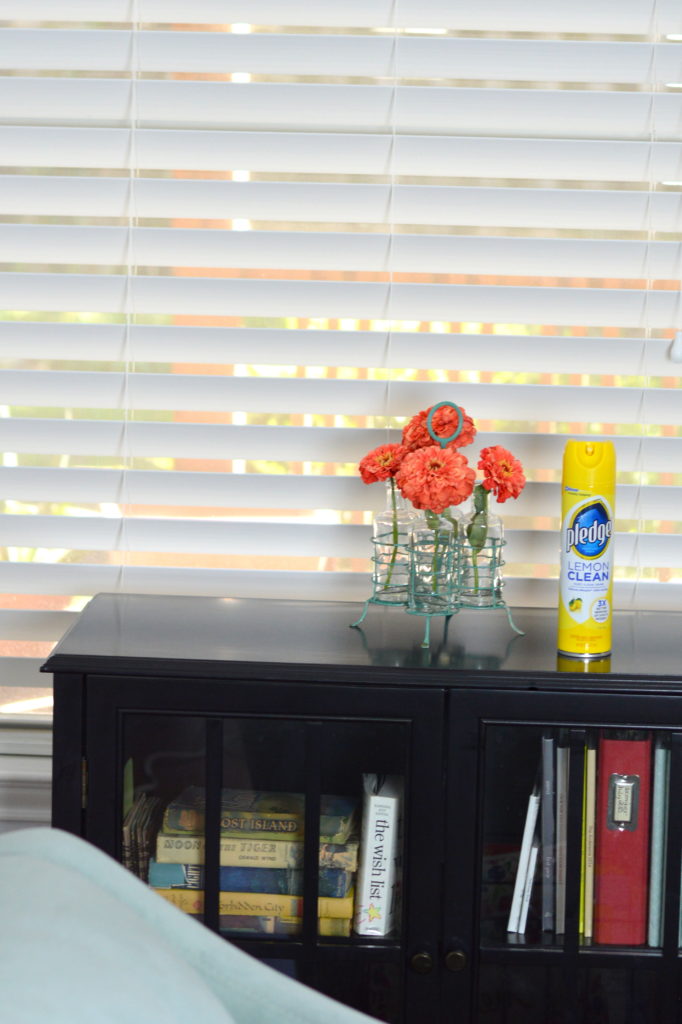 I love having an All-Purpose Cleaner and Scrubbing Bubbles
®
Fantastik
®
fits the bill with its powerful antibacterial solution that cuts through grease, grime, and soap scum while disinfecting the area and kills 99% of bacteria and germs. Plus, it a no-rinse solution which means I do not have to spend as much time cleaning…win, win! Since Scrubbing Bubbles
®
Fantastik
®
is an all-purpose cleaner it can be used on counters, stoves, microwaves and more.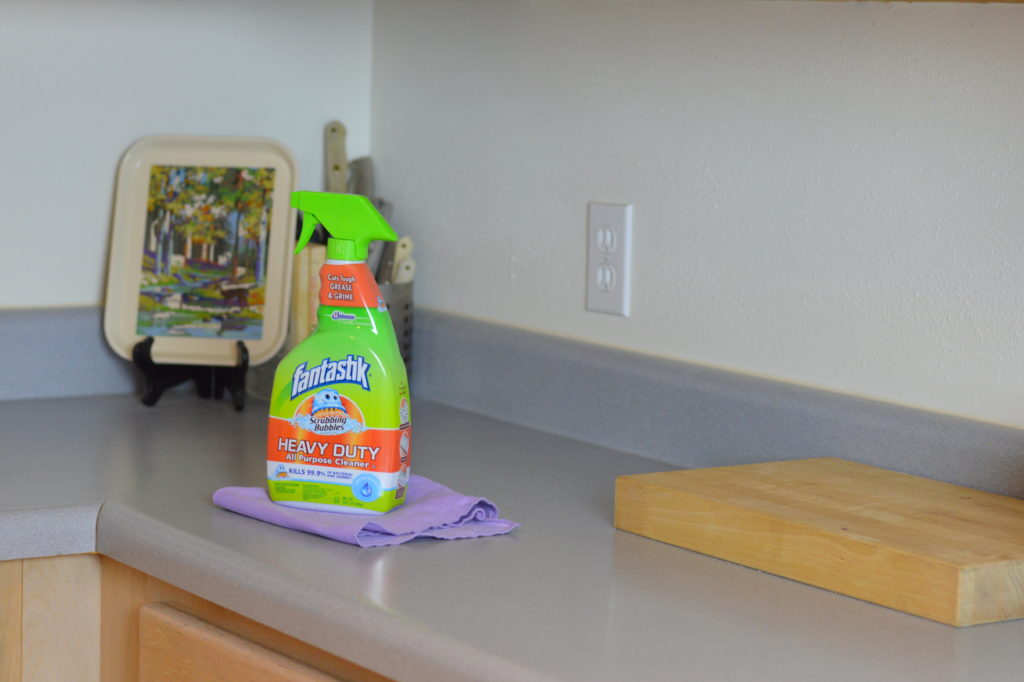 I visit my local
Home Depot
often, in fact during the remodel of our bathroom we visited a couple times a day. I've always been very impressed with Home Depot's pricing and pick up all my cleaning supplies there. You can find
Windex® Original Glass Cleaner
,
Pledge® Lemon Clean
, and
Scrubbing Bubbles® Fantastik®
in the cleaning supply aisle. Be on the lookout for Pledge®
product promotions on display in Home Depot stores 11/1/17 through 1/31/18!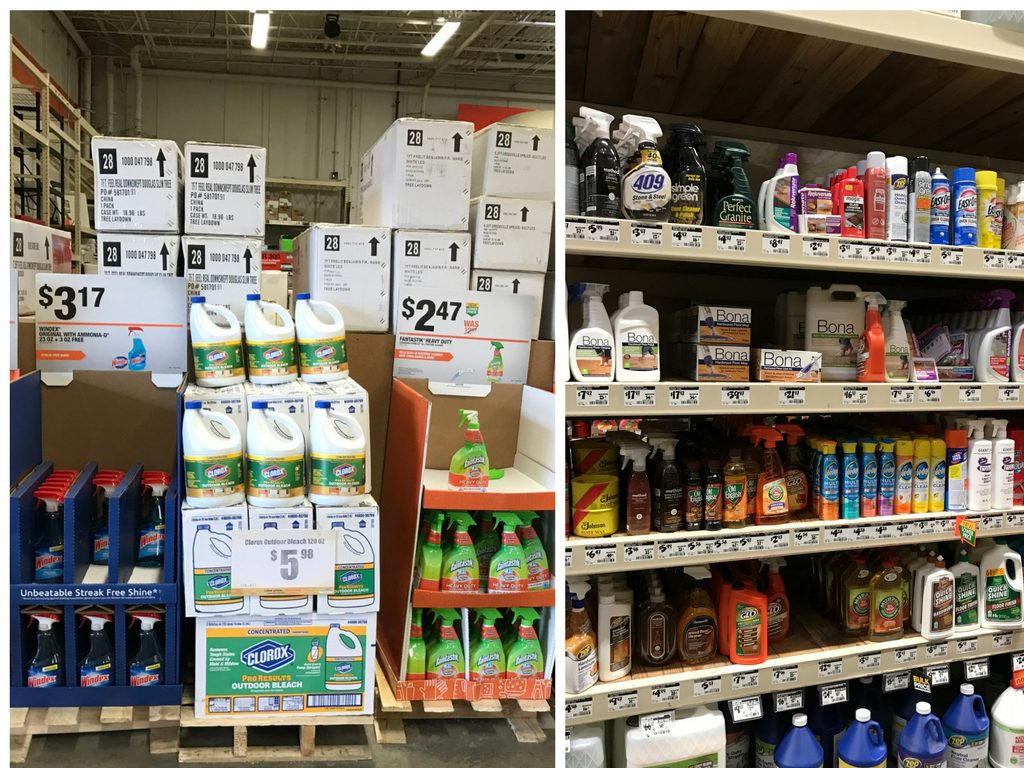 Apple Crate
For a fun organization piece that is also decorative and lets my guests know where the toilet paper is, I wanted to make an apple crate to go on the back of the toilet. It was so easy to make and my husband said he enjoyed cutting all the wood.
We cut up a pallet that we have had sitting in the garage for awhile. If you do not have a pallet you can also purchase wood at Home Depot.
To start, we cut all the pieces of wood to the desired lengths: 4 – 12 inch long pieces, 4 – 6 inch long pieces, 2 – 11.5 inch long pieces, and 4 – 5.75 inch long triangles that were support boards cut at a 45˚ angle. Next, sand each piece of wood.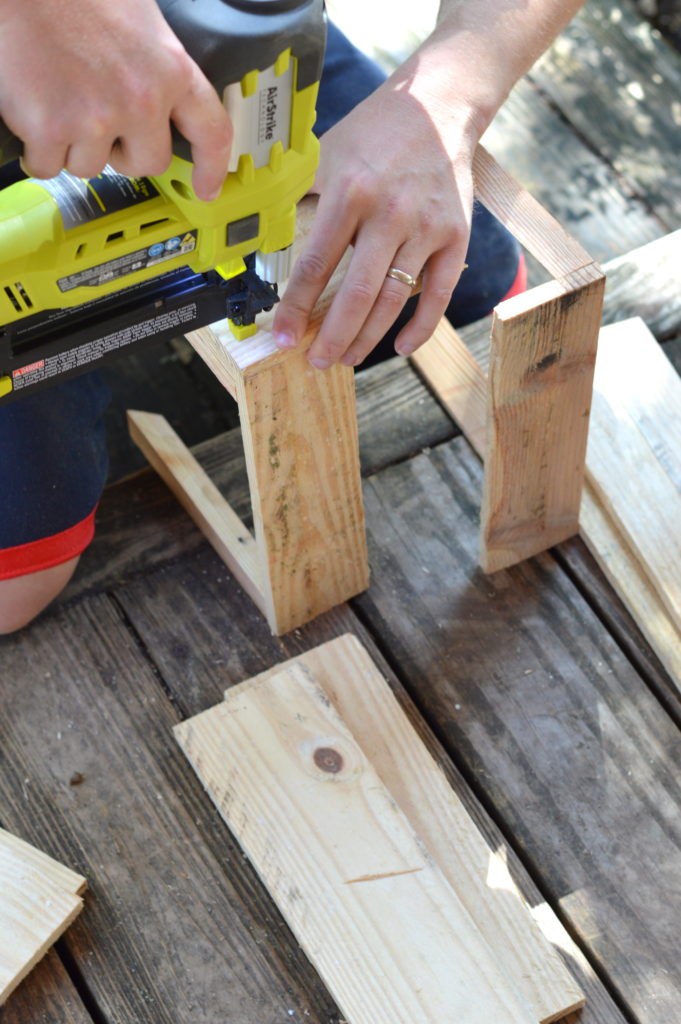 To assemble, we used 1 1/4 inch long brads and started with the bottom boards by nailing the triangle pieces into the corners. Then start nailing each side piece. You should put two brads into each corner piece. Work your way around the box. When you add the second row, be sure to leave a small gap between the pieces.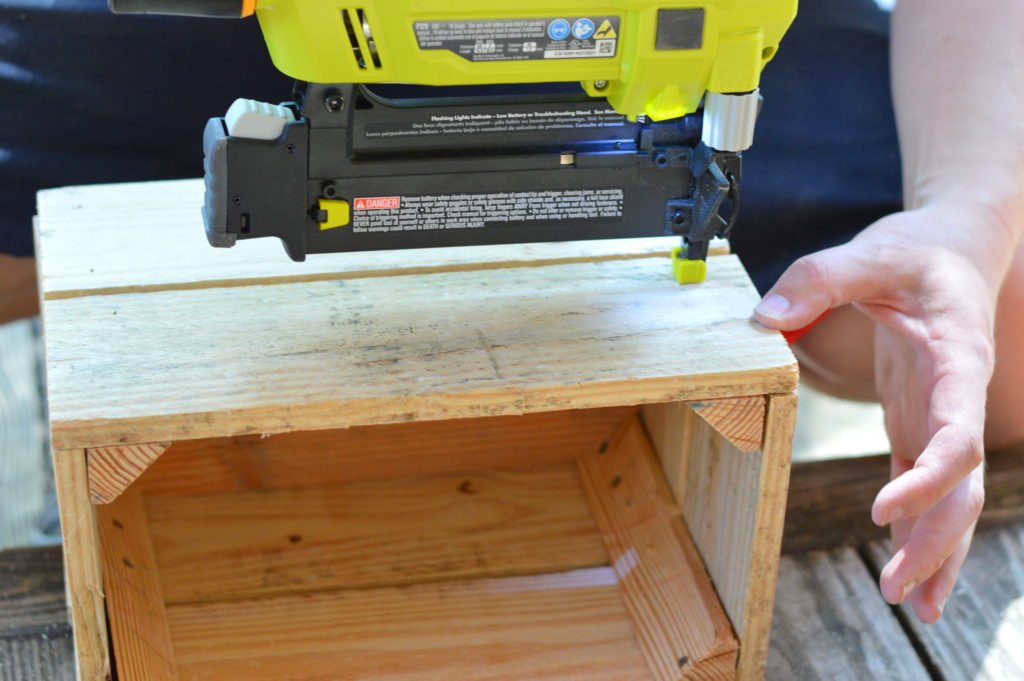 If you would like to stain your apple crate, I recommend using a small chip brush. This allows you to get into all the gaps. Then apply a polyurethane or top coat to your apple crate.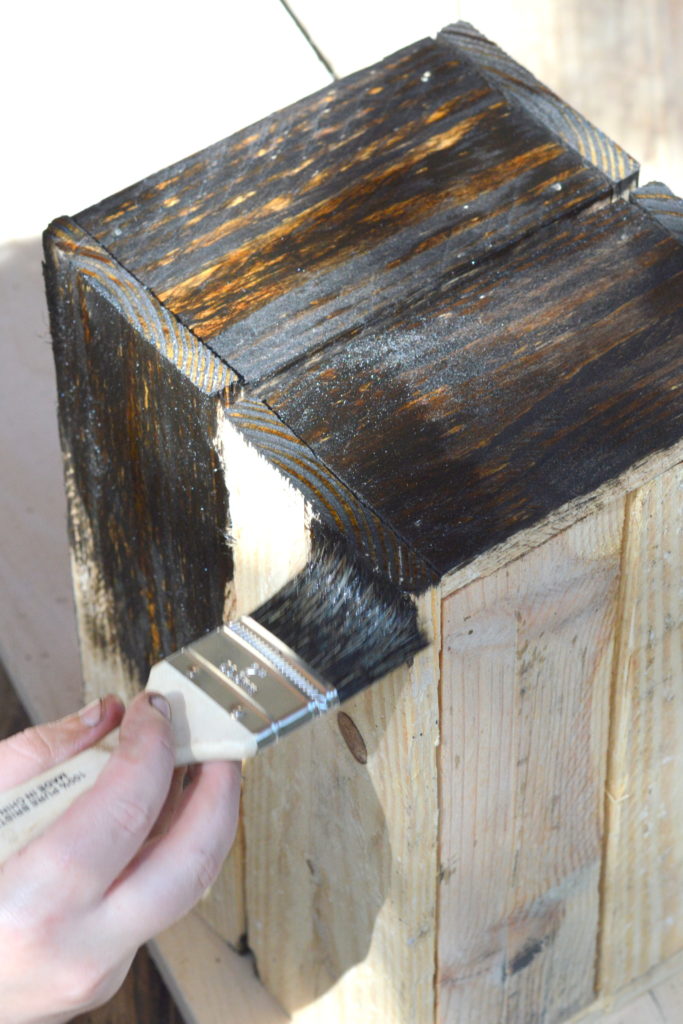 How do you prepare for guests for Thanksgiving?