Disclosure: My Big Fat Happy Life is a participant in the Amazon Services LLC Associates Program, an affiliate advertising program designed to provide a means for sites to earn advertising fees by advertising and linking to amazon.com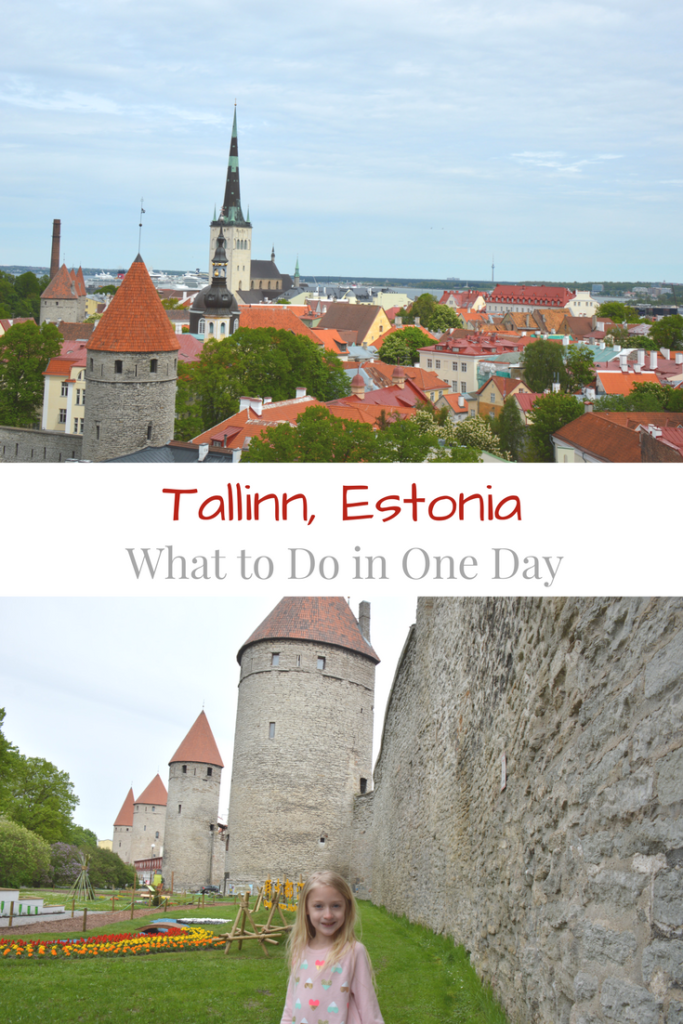 There is just something about finding a new place to explore and falling instantly in love which is what happened to me with Tallinn, Estonia. Earlier this summer, we took a 7-night Northern European/Baltic cruise on the Disney Magic. Our first port of call was Tallinn, Estonia and it tied as my favorite port of our cruise.
Check out below for a free bucket list printable for Tallinn, Estonia when you only have several hours in port.

Docking in Tallinn
The cruise ship docks are just a short walk to Old Town. We followed the signs when we left the port to make our way. Old Town is such an amazing place to explore and different than any other port we visited!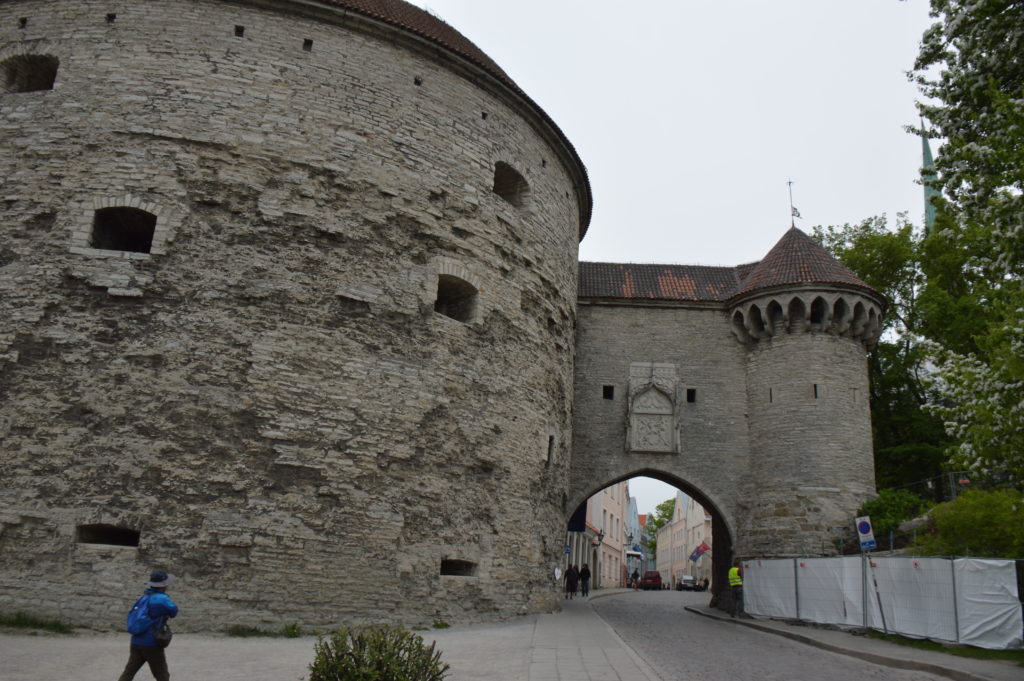 Old Town
You know you have arrived at Old Town when you are greeted by Fat Margaret, a short squat stone tower. Walk under the arch to the right of the tower and continue up Pikk Street to the town square. If you would like a tour of all the major sites, I recommend Rick Steves book
Snapshot of St. Petersburg, Helsinki and Tallinn.
We followed his walking tour to an extent and added in some additional sites that we wanted to see.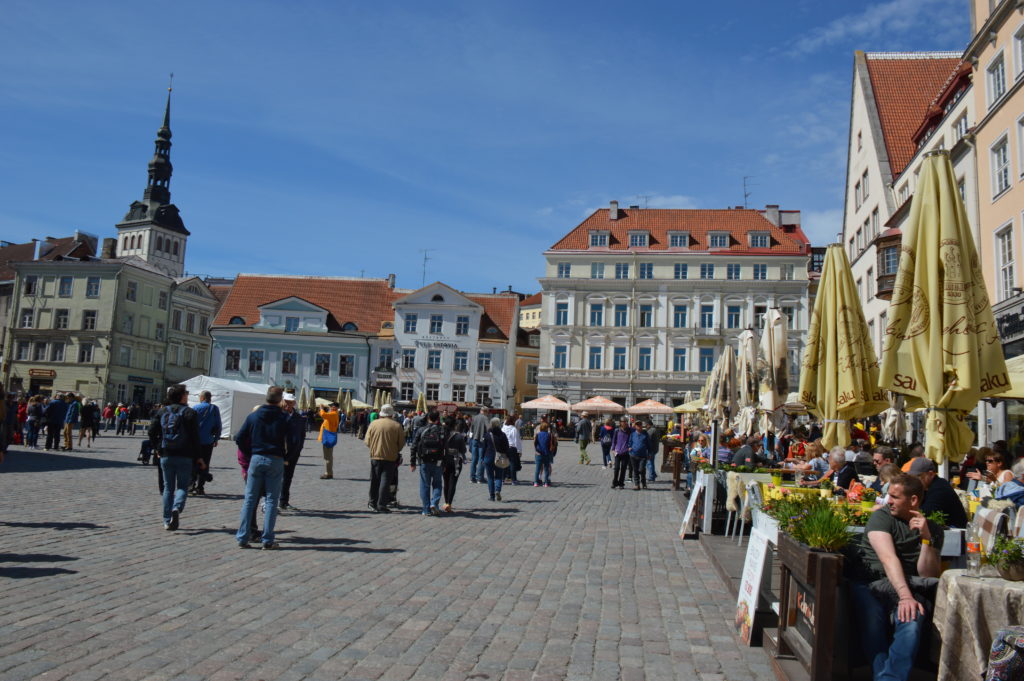 One of the sites we added was Catherine's Passage. If you exit the town square beside the Town Hall Pharmacy, turn left on Vene and Catherine's Passage is on your right through a little archway.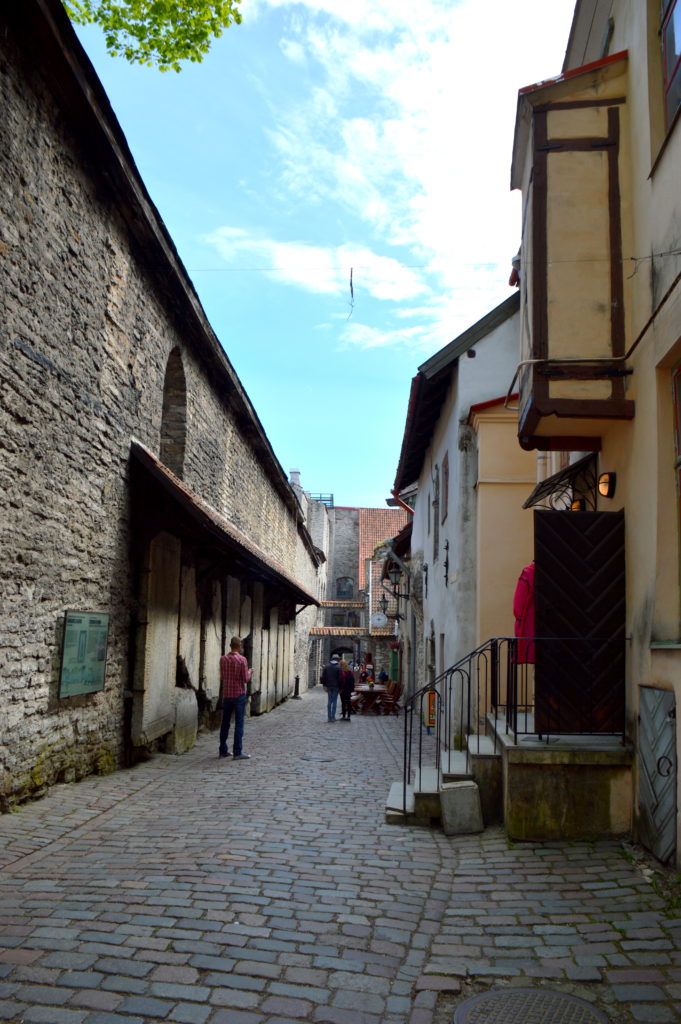 We made our way back to the Town Square and then up Dunkri and Rataskaeva before taking Lühike Jalg to get to the upper town. We had a quick snack, a cheese plate with beer (guys) and coffee (ladies) at Domberg just down the street from the Russian Orthodox Cathedral. It was delicious and relaxing sitting out on the sidewalk.
Next, we continued on with Rick Steves walking tour visiting the Toompea Castle, the Dome Church, and two scenic overlooks. Then, we walked down Pikk Jalg to Nunne to Väike-Kloostri so that we could climb the towers and walk along the city wall.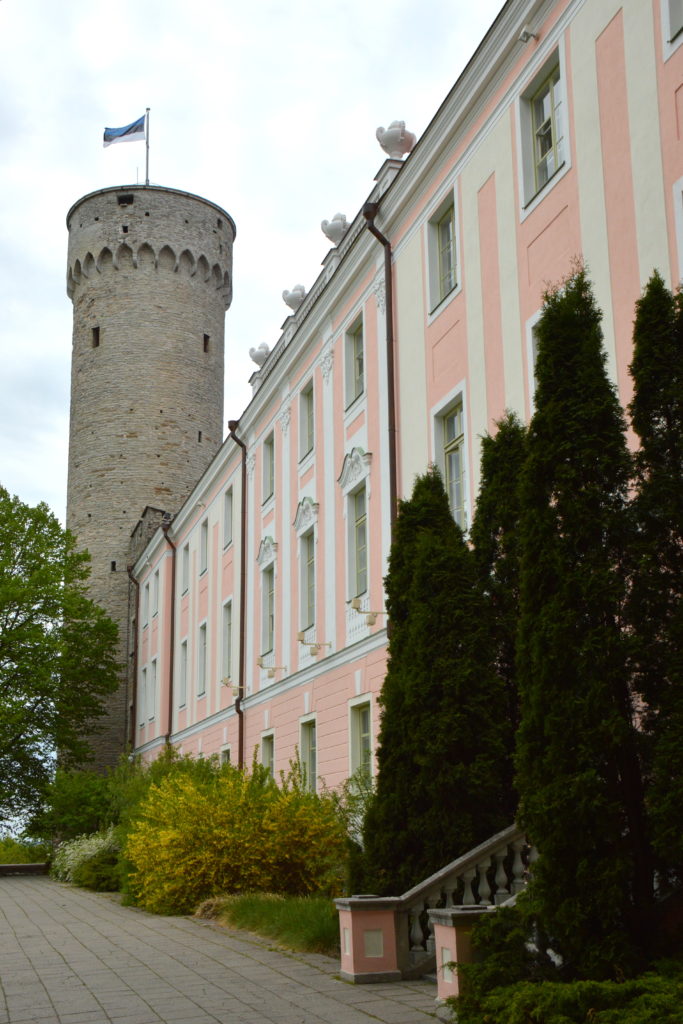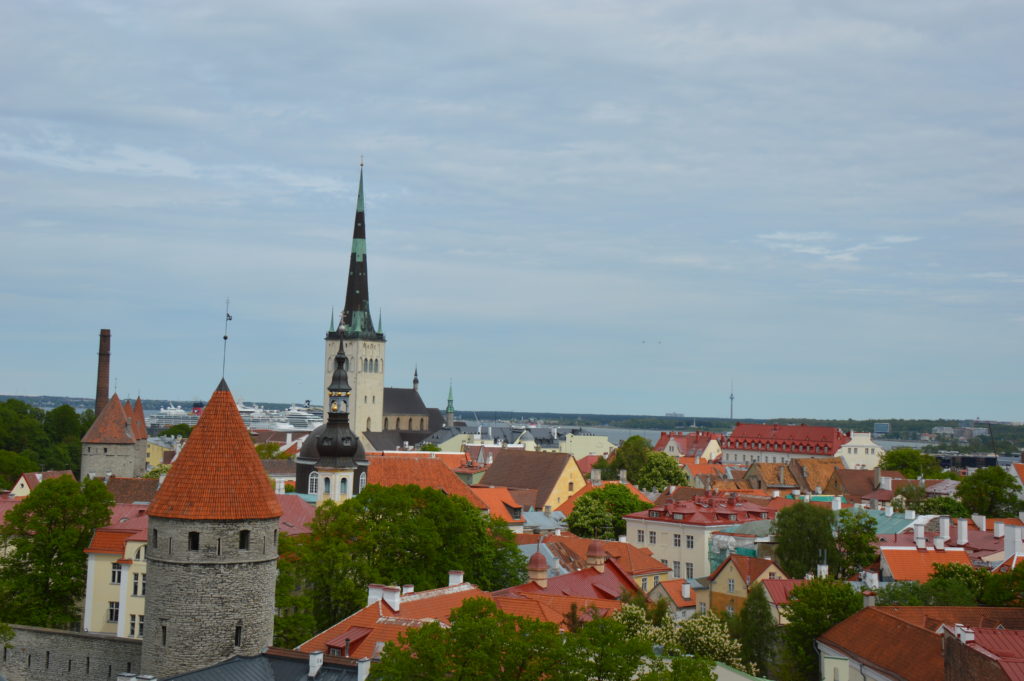 I loved climbing the Nunne, Sauna and Kuldjala towers and looking out the different windows. But warning there are a lot of steps, many of the stairways are narrow and the steps are uneven.
We did wander outside the towers and city wall to the Towers' Square which provided an awesome unobstructed photo of the towers and city wall!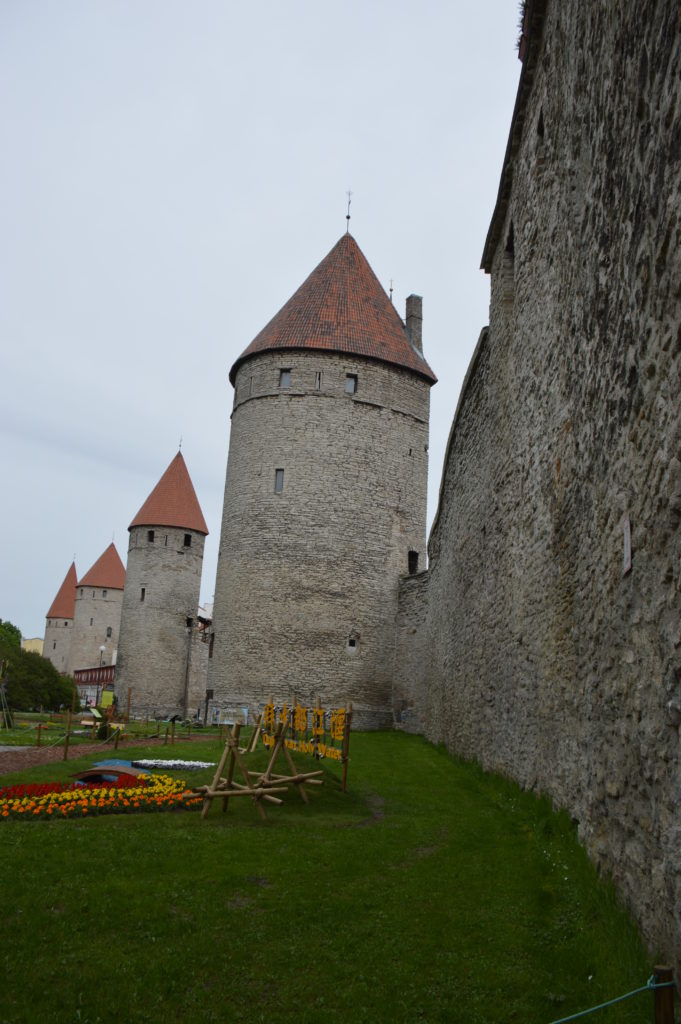 Then we wandered along side streets until we hooked back up with Pikk Street. I enjoyed the quietness of the side streets of Old Town. We ended up stopping at a little cafe for more coffee. Have I mentioned that I love coffee especially European coffee?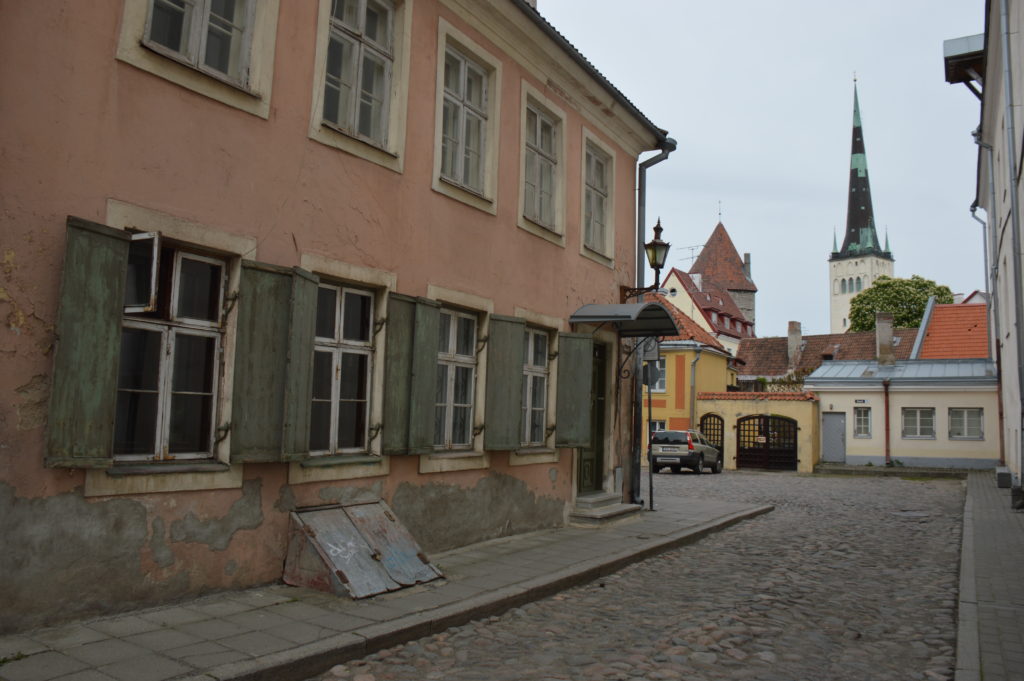 When we left old town we went out past Fat Margaret again. There were very few tourists and we got a much better photo than we did going in. That concluded our time in Tallinn as we walked back the same way we came.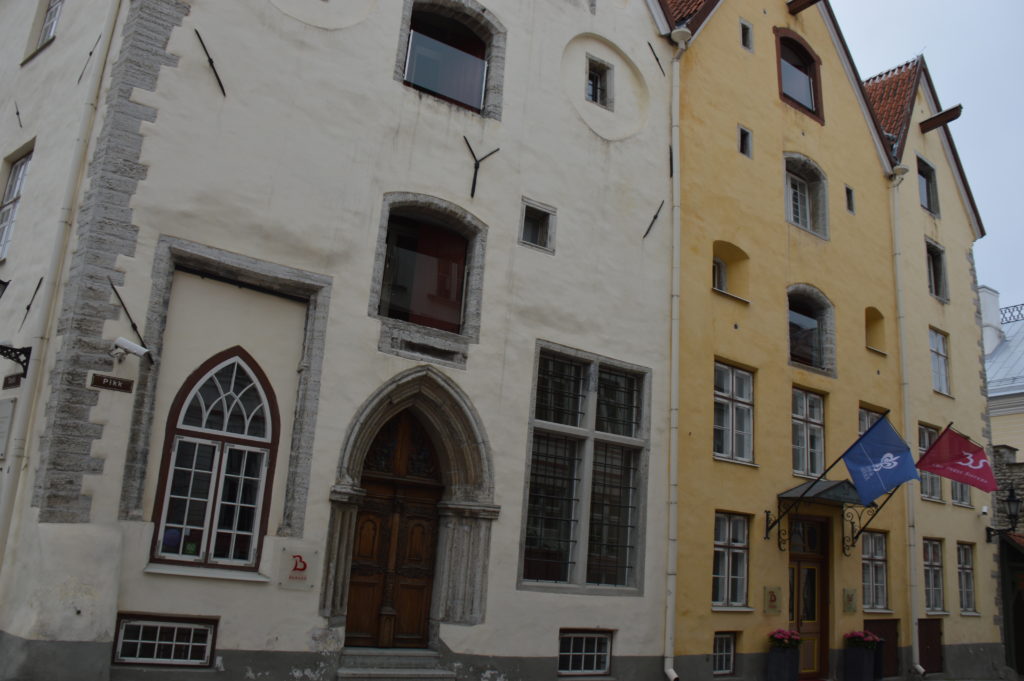 I am not sure if the reason I enjoyed Tallinn so much was because the weather was beautiful or because we docked so close to Old Town that it was easy to get to where we wanted to go or if it's because of the charm of the historic buildings, winding little street and stone walls and tower but this is a city that I would love to visit again.