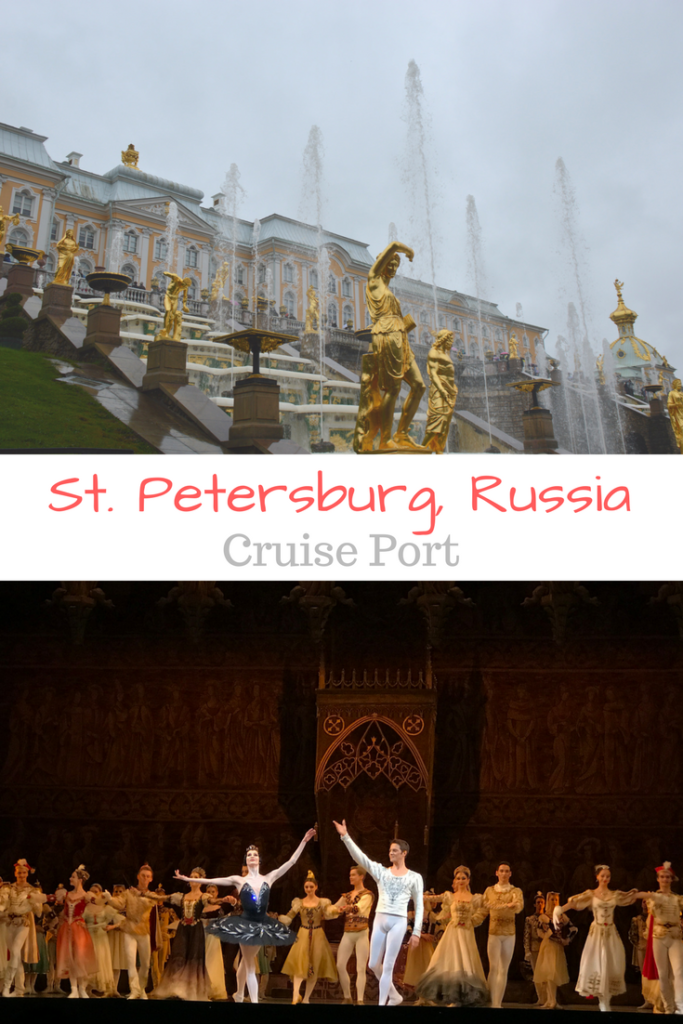 Russia is one of those countries that I wasn't sure that I would ever get to visit. It seemed like a far away mysterious place. I was so very excited to get to visit St. Petersburg, Russia since I never thought I would. It was disappointing that the weather did not cooperate with us as it was cold and rainy most of the day, however, we made the best out of our day spending about 15 hours experiencing as much of St. Petersburg as we could during our Northern Europe cruise.
Russia is different than other countries I have visited because you either have to have a visa or if you arrive by ship (ferry or cruise ship) you have to be on a tour with a company that will issue you a tour voucher. Be forewarned that if you arrive by cruise ship, your cruise ship company may try to tell you that you have to be on one of their excursions in order to get off the boat. That is not the case as long as you book a tour through a company that issues you a tour voucher you can enter Russia.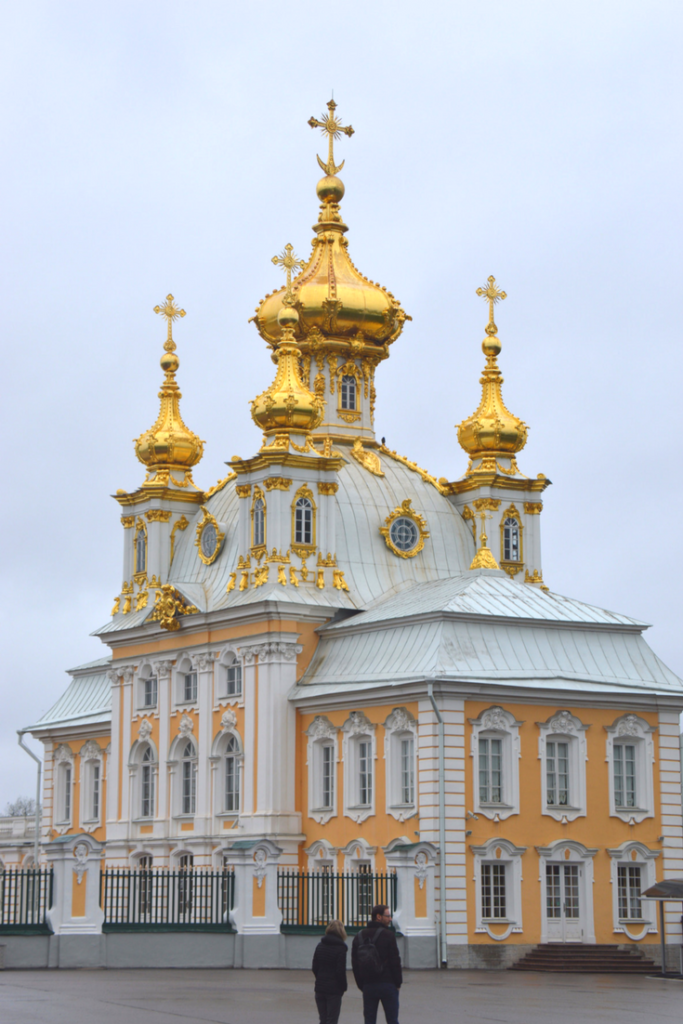 We used Anastasia Travel Group and I cannot say enough good things about them. We booked a private tour with just our family so that we could customize our itinerary to exactly what we wanted to see and do. From the moment we first contacted Anastasia, we received excellent customer service and the whole experience went smoothly. Our tour guide, Tatiana, was amazing she provided us with so much information about St. Petersburg, answered all of our questions and patiently waited while we took a massive amount of photos. Our driver, Yuri, maneuvered the city and its traffic efficiently including getting out of a tight spot at the ballet and we were able to keep personal items in the van.
Our private van had a WiFi connection so we could update our social media accounts as we went about our day touring St. Petersburg. The van was also very comfortable, we each received a string backpack with a bottle of water, a snack and information about St. Petersburg.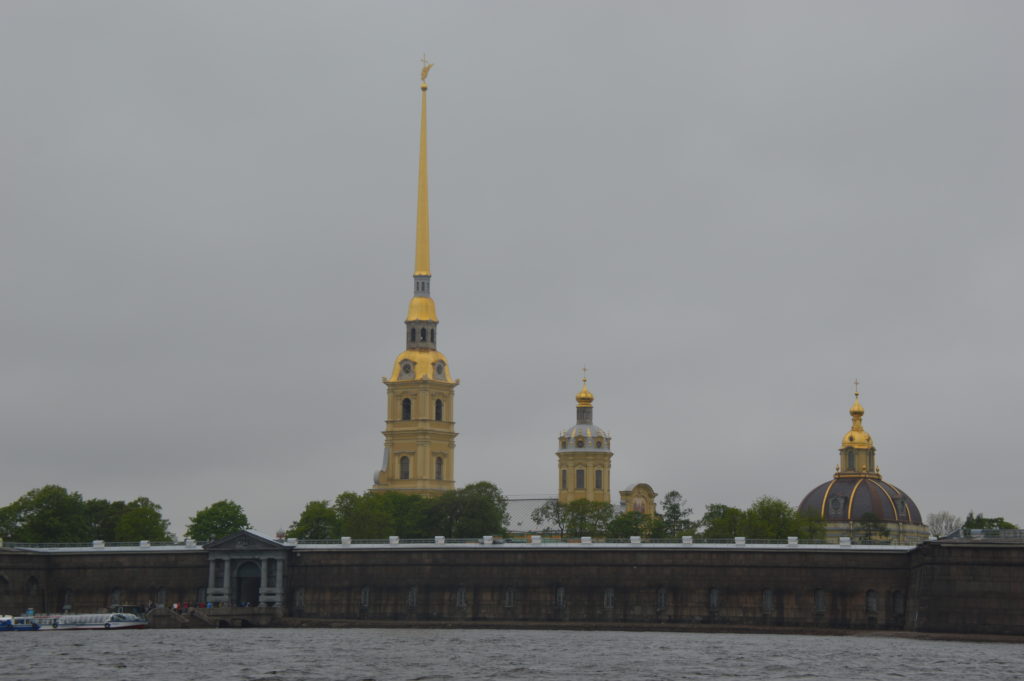 Going Through Border Control
When you get off the ship, you are directed to border control. You will need your tour voucher and your passport. Each person will have a tour voucher with their name on it. Russian border control officers are a little intimidating. I have read to stay stoic – do not smile, do not laugh or joke around.
You will receive a temporary visa (a small piece of paper) in your passport. Do not lose this. You have to return the visa at the end of the day when you go back through border control before getting back on your cruise ship.
Your tour guide will meet you just pass border control, you must stay with your tour guide at all times and your guide will walk you right back to border control at the end of your tour.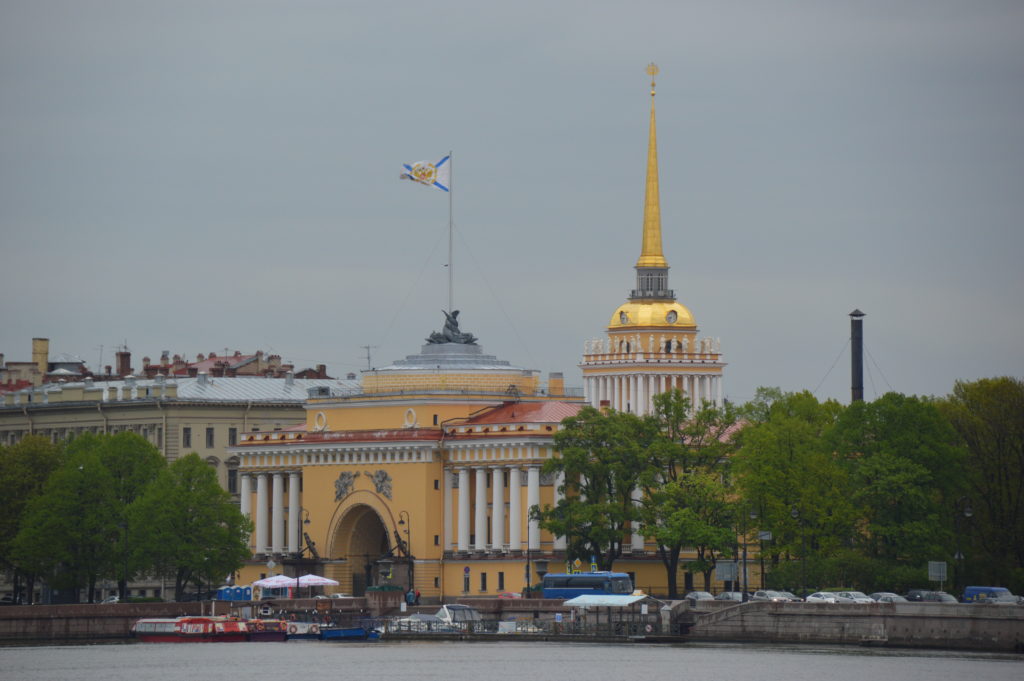 Our Tour
Like I said previously, we got to customize our tour to exactly what we wanted to see and do, which was awesome! Below is the order of our day in St. Petersburg, Russia.
Church of the Savior on the Spilled Blood
This was a must do for us! To me, the Church of the Savior on the Spilled Blood is what I imagine when I think of St. Petersburg. The church was built to memorialize Alexander II following his assassination in 1881. The church is full of history. The colorful onion domes are beautiful and the interior walls and ceilings are covered in mosaics. Unforcently we were visiting St. Petersburg on a Wednesday and the inside of the church is closed that day.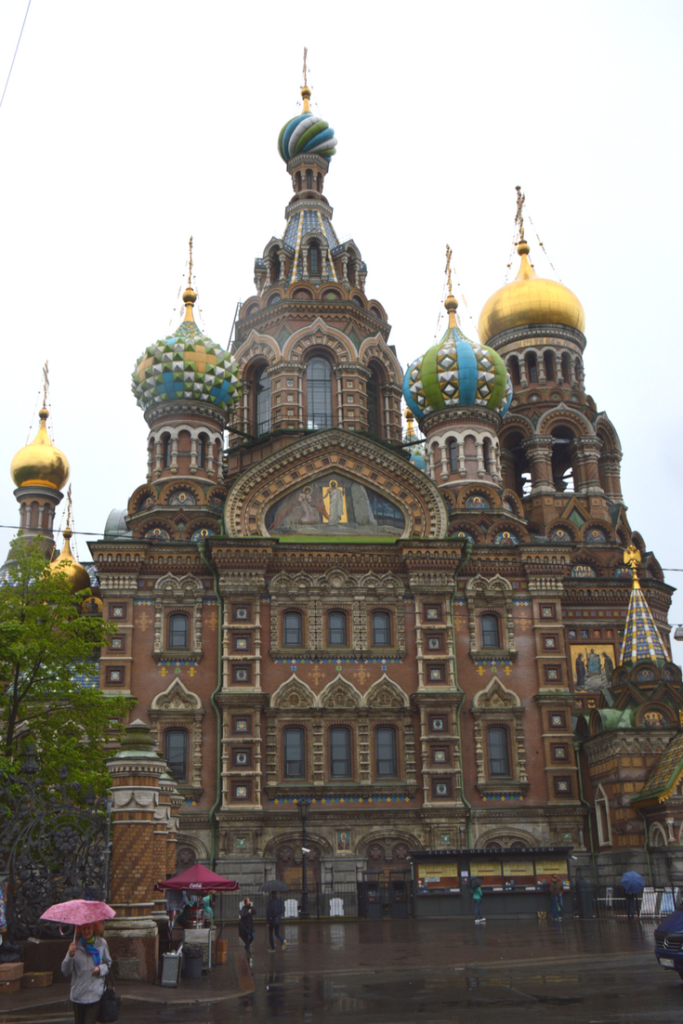 Peterhof Lower Gardens
Peterhof Palace was the summer palace built to emulate The Versailles of France. We visited the Lower Gardens at Peterhof which are simply breathtaking! We arrived just before 10:00 am and the fountains were not on, at first I was a little disappointed but our guide told us that the fountains would start shortly at 10:00 am. It was amazing to watch the fountains turn on right before our eyes. There are nearly 105 fountains with golden figures as the focal point of most.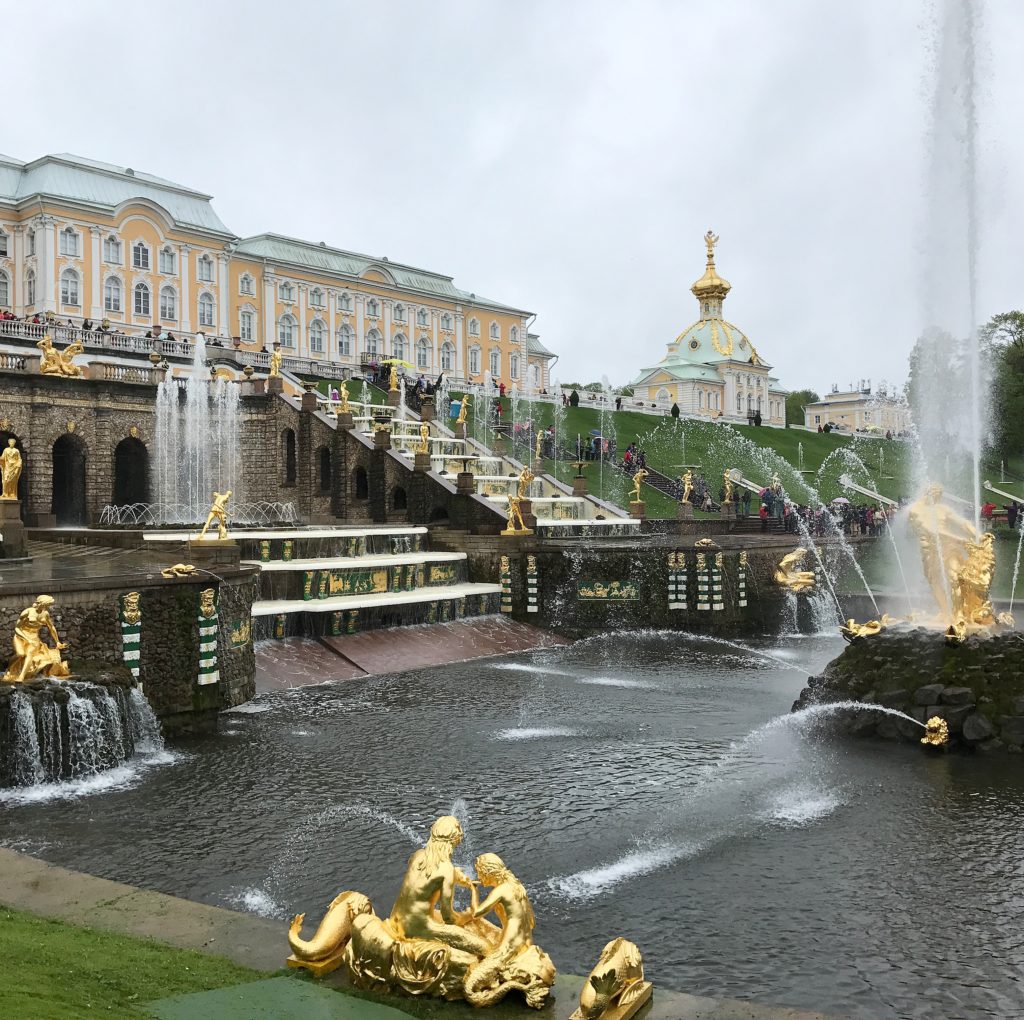 The large fountain at the base of the grand cascade depicts Samson and the Lion. From there the water continues to flow through a channel to the Gulf of Finland. The amazing thing is that the fountains are not powered by pumps but by hydrostatic pressure – the difference in height between the ponds that hold the water for the fountains and the fountains themselves.
There is so much to explore at the lower gardens with tree lined alleys and walkways and you could easily spend an entire day just here. We walked down the main walkway to the dock. It was our destination for a quick lunch and where we were going to catch the Hydrofoil back to St. Petersburg.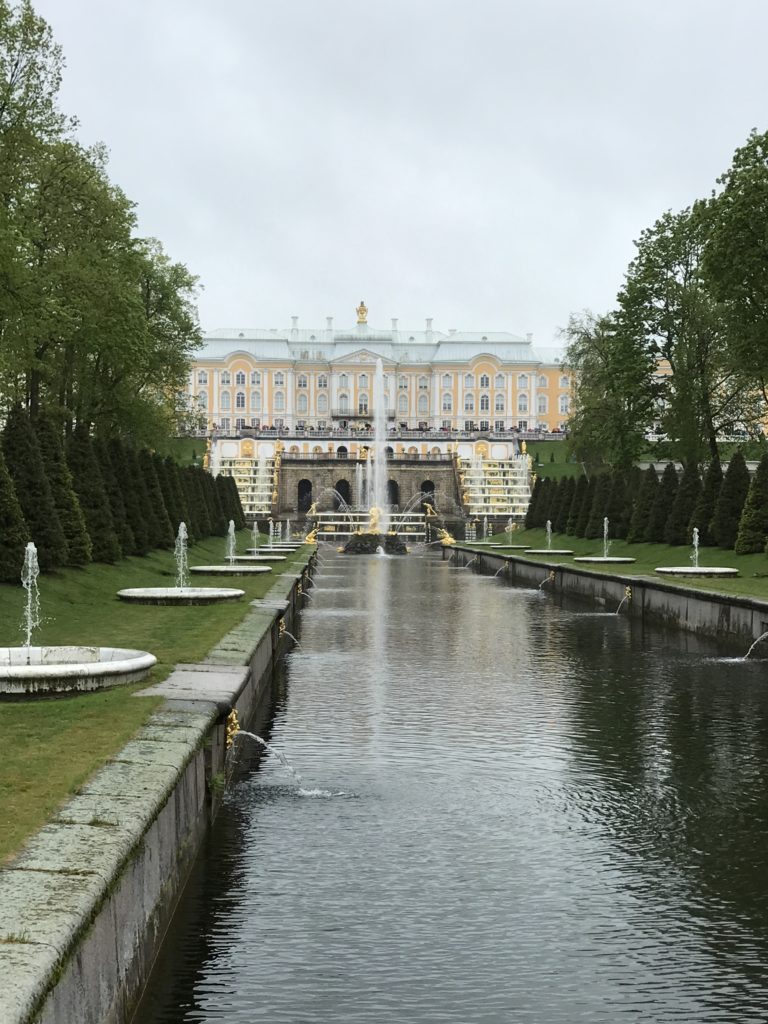 Blini Lunch
There are several food stands along the walkway from the palace to the dock, however, most of them looked to be selling 'American' food. We headed all the way to the dock and had a quick lunch of blini at a small cafe. Blini are a Russian version of a crepe. Some blini are savory and some are sweet. The cafe had a large selection to choose from. We had the Nutella and banana, the ham and cheese and a strawberry one (which was a strawberry sauce, not fresh strawberries). I loved the Nutella and banana and my husband enjoyed the ham and cheese. We were not as fond of the strawberry one. After enjoying our lunch it was perfect timing to board the hydrofoil.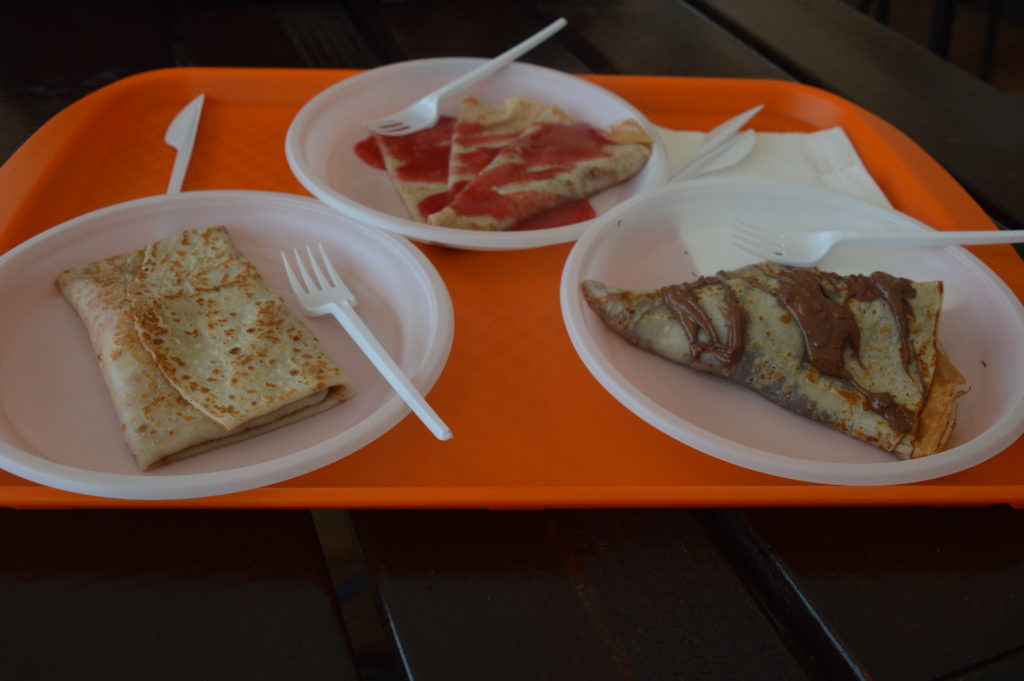 Hydrofoil
A hydrofoil is basically an express boat that will take you from Peterhof to the city center of St. Petersburg (dock right in front of the Hermitage) in about 40 minutes. How does a hydrofoil work? As a hydrofoil craft gains speed, it lifts the boat's hull out of the water, decreasing drag and allowing greater speeds.
Peter and Paul's Fortress
Peter and Paul's Fortress was the first structure to be built in St. Petersburg, however, it was never used for defense. Instead, it became the center of Peter the Great's awe-inspiring project to build a modern Imperial capital on the marshlands of the Neva Delta.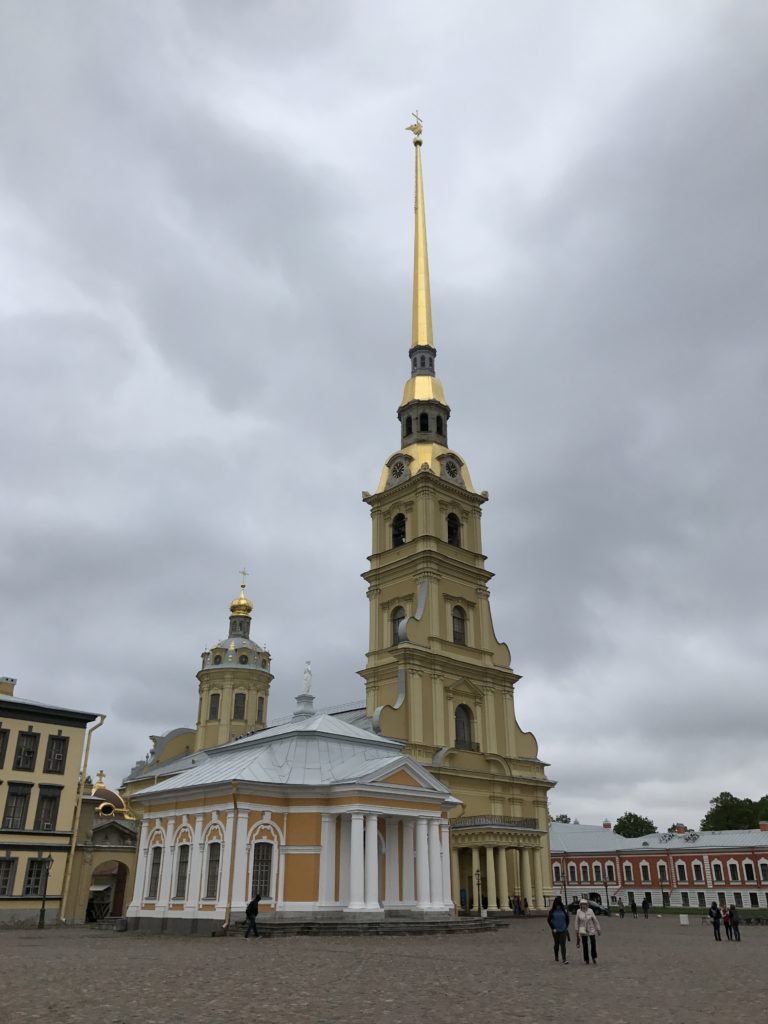 While there are several buildings within the fortress, however, the most visited and striking is the Peter and Paul Cathedral. The 402-foot bell tower can be seen all over the city. Peter and Paul Cathedral is the final resting place of all Russian tsars from Peter I to Alexander III (except Peter II and Ivan VI). Nicholas II (the last tsar), his family, and entourage were re-interred at Peter and Paul Cathedral.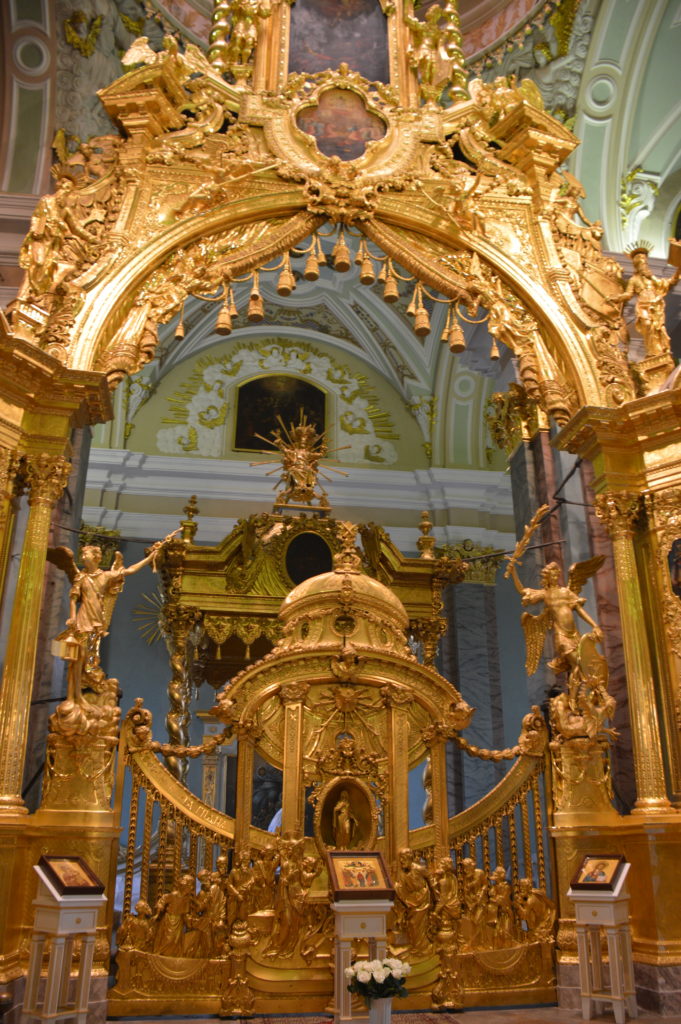 St. Isaac's Cathedral
St. Isaac's Cathedral is another impressive landmark that can be seen throughout St. Petersburg. It was originally the city's main church and the largest cathedral in Russia. It was built between 1818 and 1858 and is the largest orthodox basilica and the fourth largest cathedral in the world.
Canal Tour
Since we booked a private tour, we were the only people on the boat for our canal tour. Wow! St. Petersburg is known as the Venice of the North and viewing the city from the canal was an amazing sight. The canals are lined with beautiful baroque and neoclassical architecture. As we sailed, Tatiana told us about the landmarks we were passing and more about the fascinating history of the city.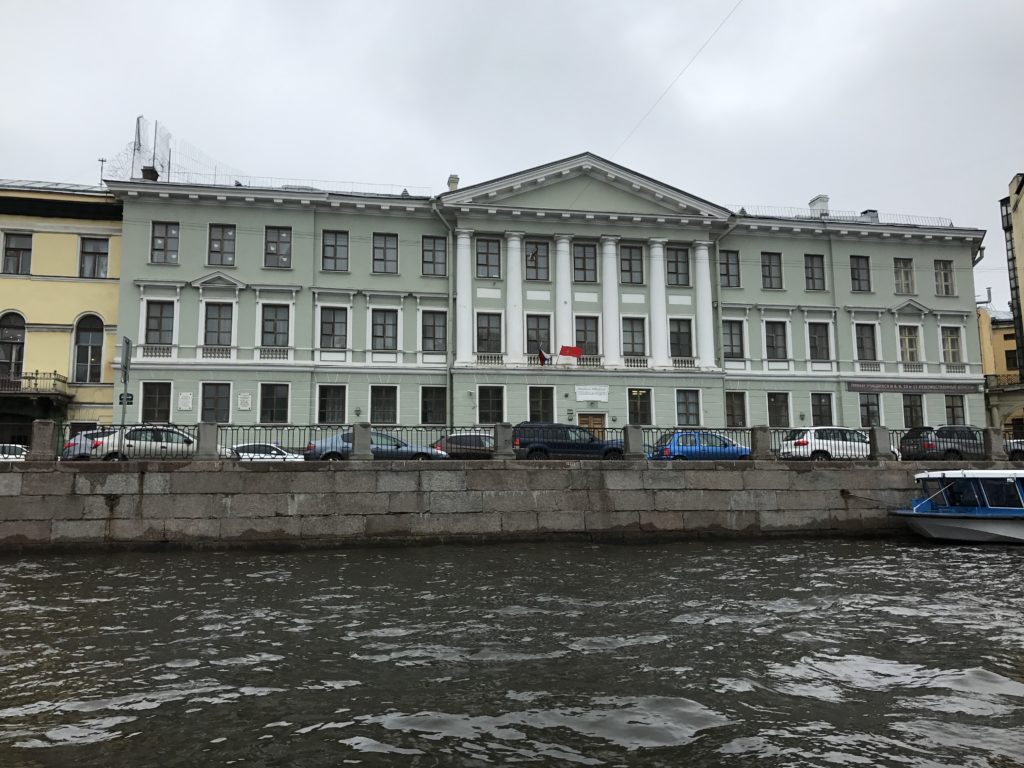 St. Nicholas Naval Cathedral
A Baroque Orthodox cathedral, St. Nicholas, has always been closely associated with the Russian Navy and dedicated to Saint Nicholas, the patron saint of seamen. The stunning blue color of the cathedral along with the free standing four story bell tower and tall gilded spire is just gorgeous. Since this church is an active, traditional Orthodox church, women must cover their heads prior to entering.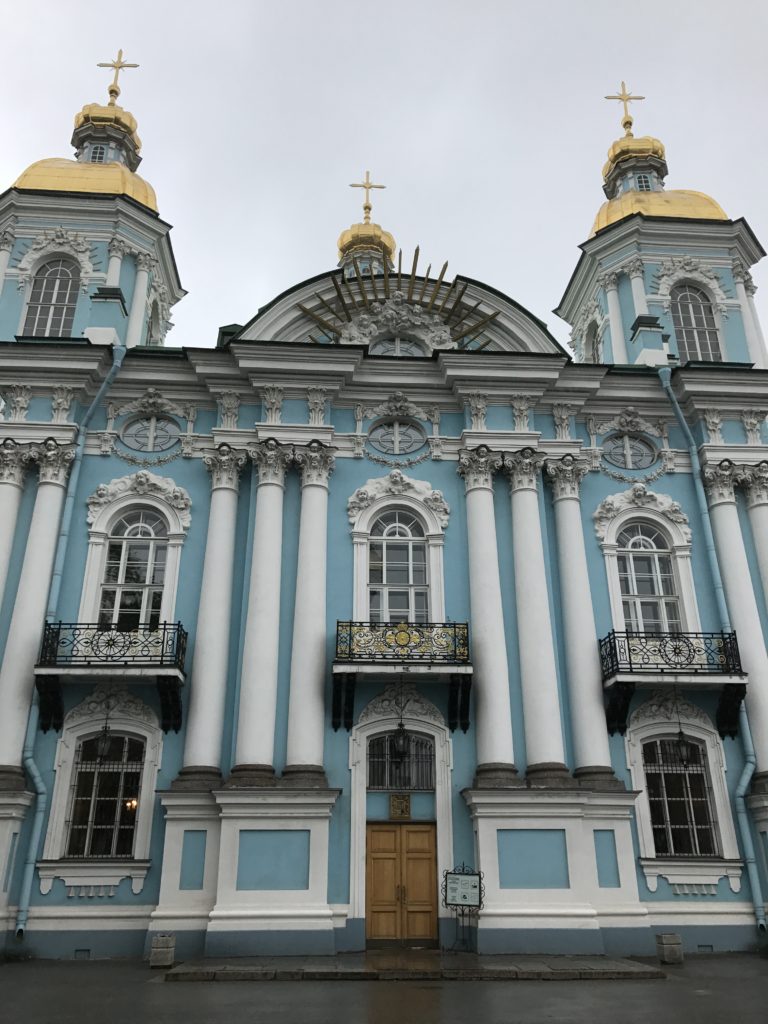 Shopping for Souvenirs
We made sure to build in time for a little bit of shopping so that we could pick up some souvenirs. Tatiana took us to a little shop that had everything that we were looking for.
Russian Dinner
We went to a Russian restaurant, Sadko, which was across the street from the Mariinsky Theatre. Tatiana left us to enjoy our meal and returned an hour later to escort us to the theatre. The food was fabulous! We each had something different and could not say enough good things.
Swan Lake at Mariinsky Theatre
This was my bucket list item! I really wanted to see Swan Lake at the Mariinsky Theatre and we did! It was absolutely fabulous! The theatre is stunning, the ballerinas were amazing, and the orchestra was spot on!
We splurged on the best floor seats we could get and ended up in the second row. Yay! After all, this was a once in a lifetime opportunity and it was worth every penny.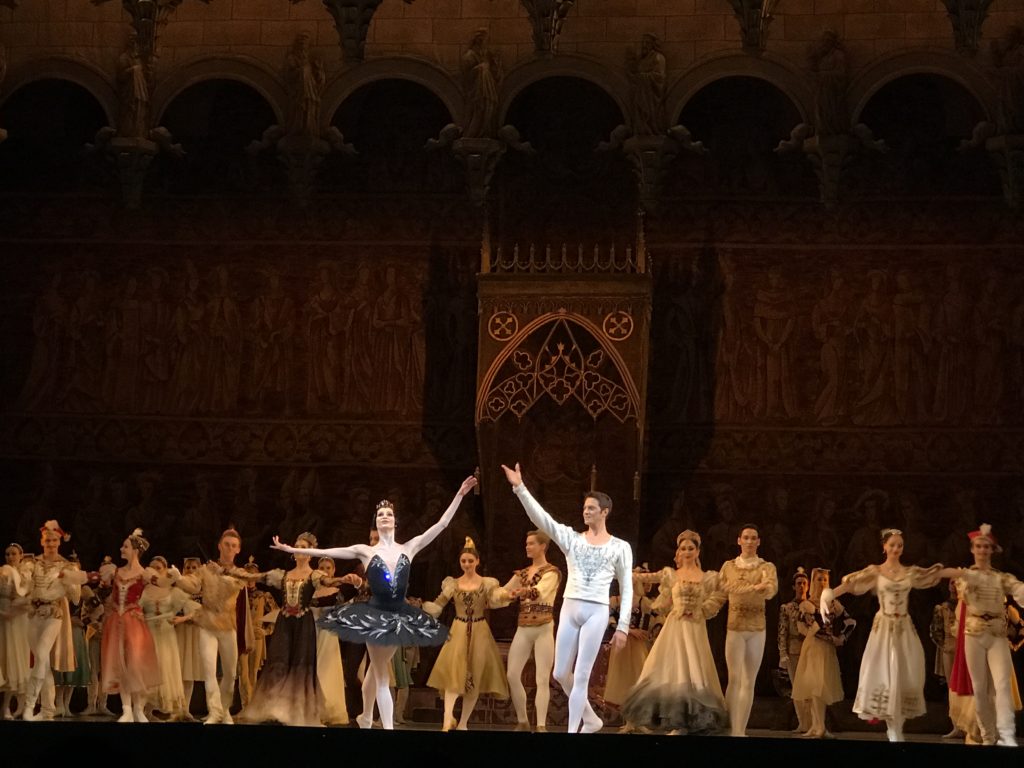 Tatiana met us in the lobby of the theatre at the end of the ballet. Yuri and Tatiana took us back to the ship after a brief stop to meet the director of Anastasia Travel Group. That concluded our day in the beautiful city of St. Petersburg.
Please let me know if you have any questions about using a private tour company in St. Petersburg, Russia. We had the best experience with Anastasia Travel Group. We have always enjoyed our private tours more than any excursion we booked through the cruise ship.