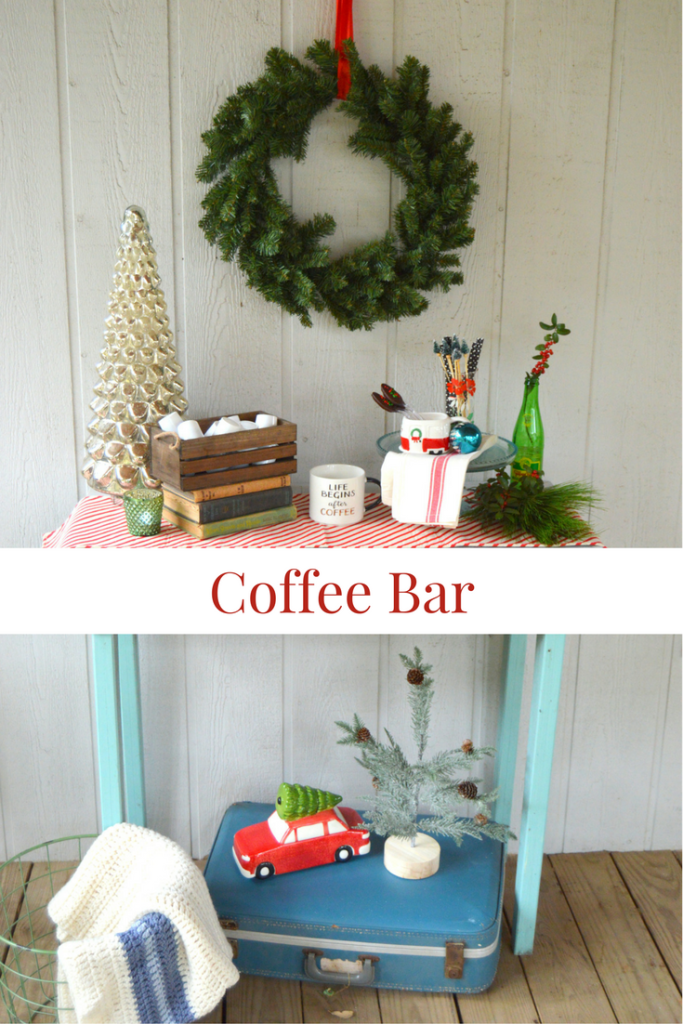 Several times during the holiday season we will set up a coffee and/or hot chocolate bar. We always have one for our Eve of Christmas Eve tradition and on Christmas morning. Having a coffee/hot chocolate bar set up is a wonderful addition when you have guests over and allows everyone to help themselves throughout the event.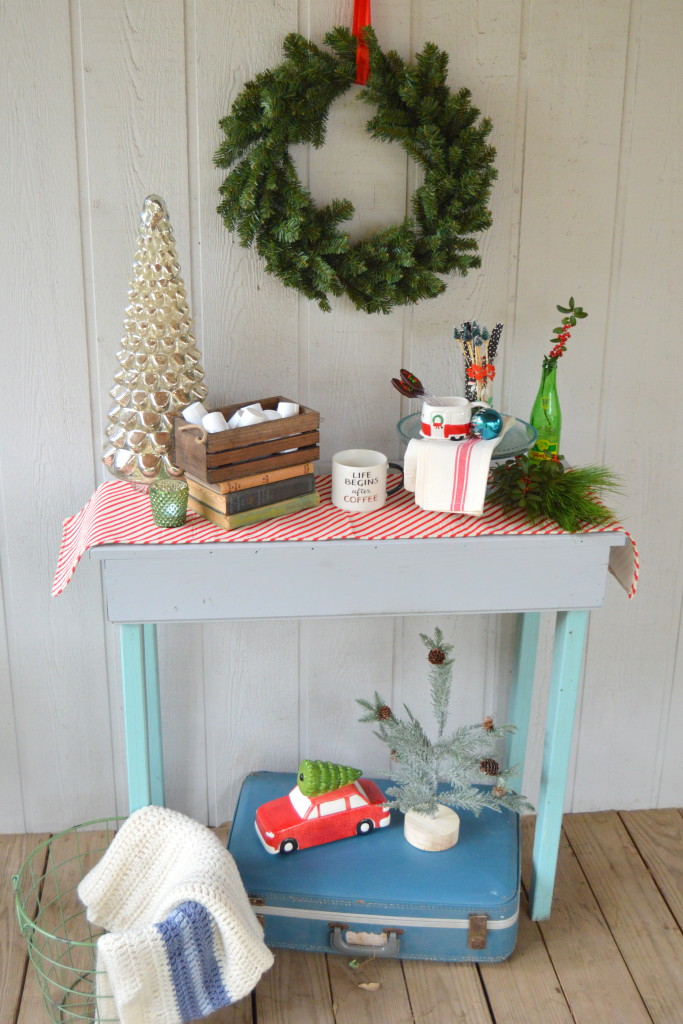 I usually do each of my coffee/hot chocolate bars a little differently. However, some of the elements do stay the same. Try to always have a green element such as a wreath, sprigs of evergreen or holly during the holidays. Consider adding some textiles such as a table runner, tablecloth or even a towel.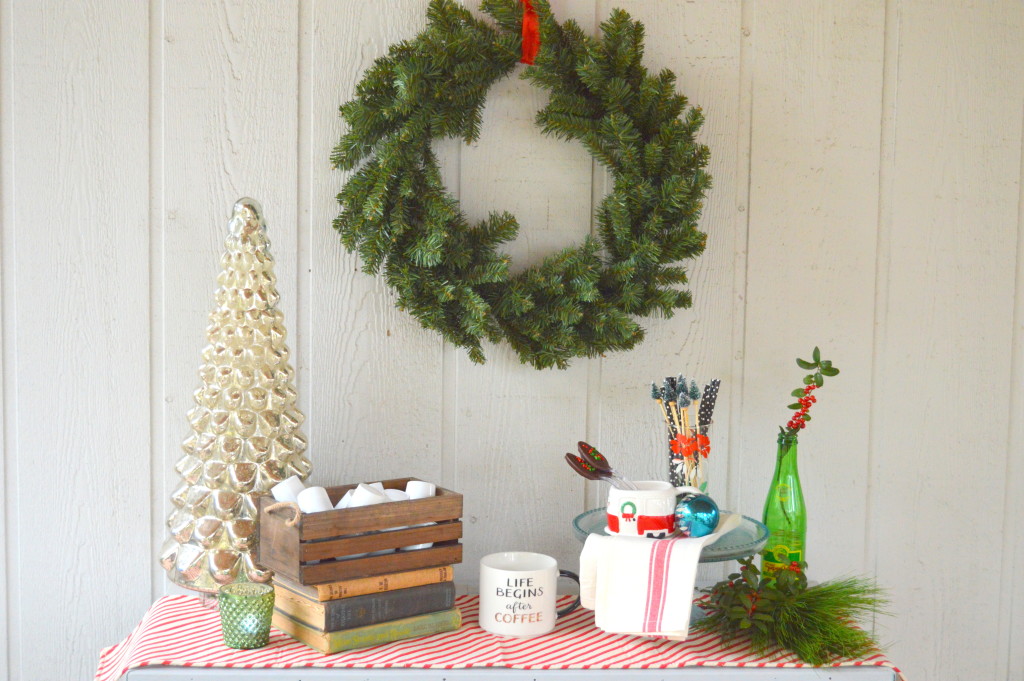 I've been wanting one of those drink carts for a long time but just haven't been able to justify purchasing one. To help create the idea that this small table has a shelf, I placed a suitcase underneath it. This gives you a place to set items like a little tree or the car with the tree on top of it.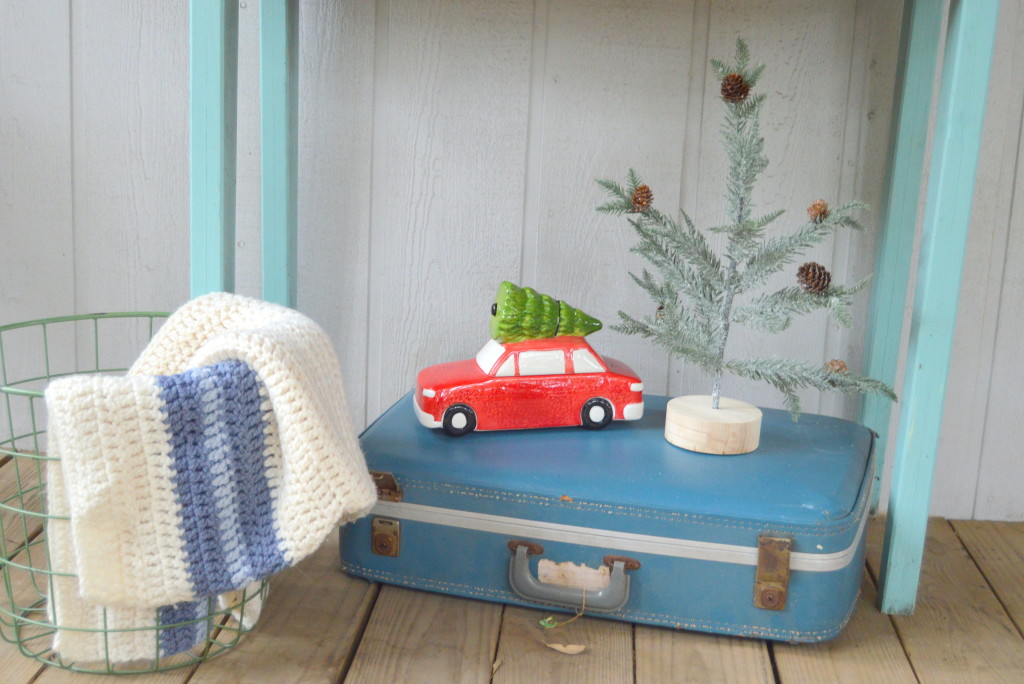 Be sure that the height of the items on your bar vary for visual interest. Some great ways to do this is with cake plates or stacks of books. Consider grouping smaller items together such as this camper mug and stir sticks. Then to add a small pop to the cluster I added a Christmas ornament that has a broken top.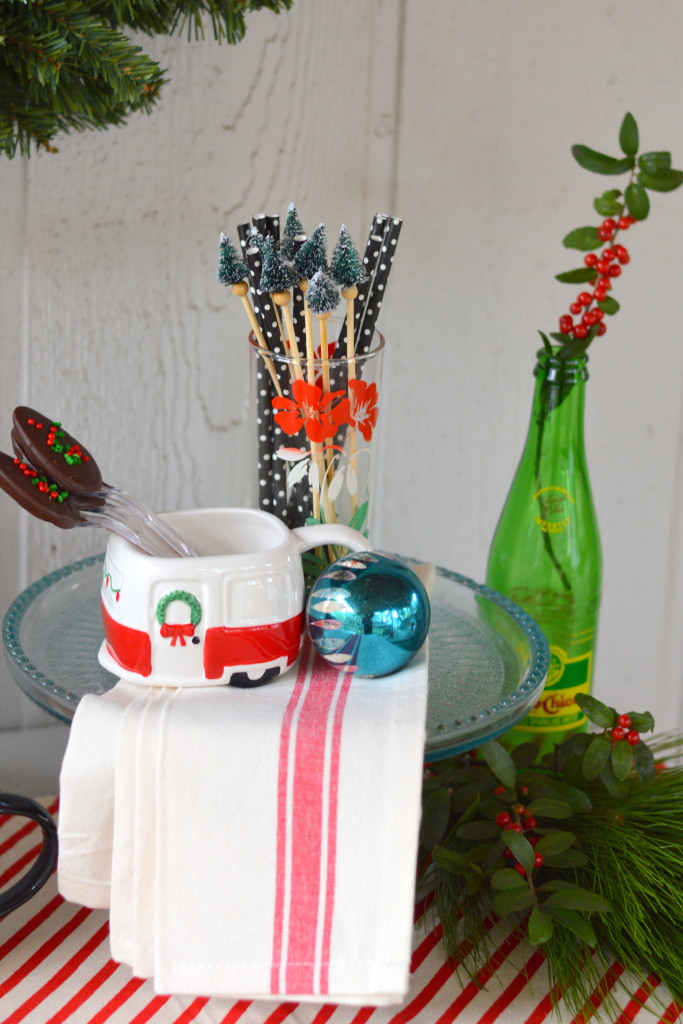 For a hot chocolate bar, consider adding marshmallows, sprinkles and whipped cream. You may also want to add cream and sugar to your coffee bar.
To hang the wreath, I used a command hook which I use for all of my holiday decorations because they can easily be removed without damaging the wall.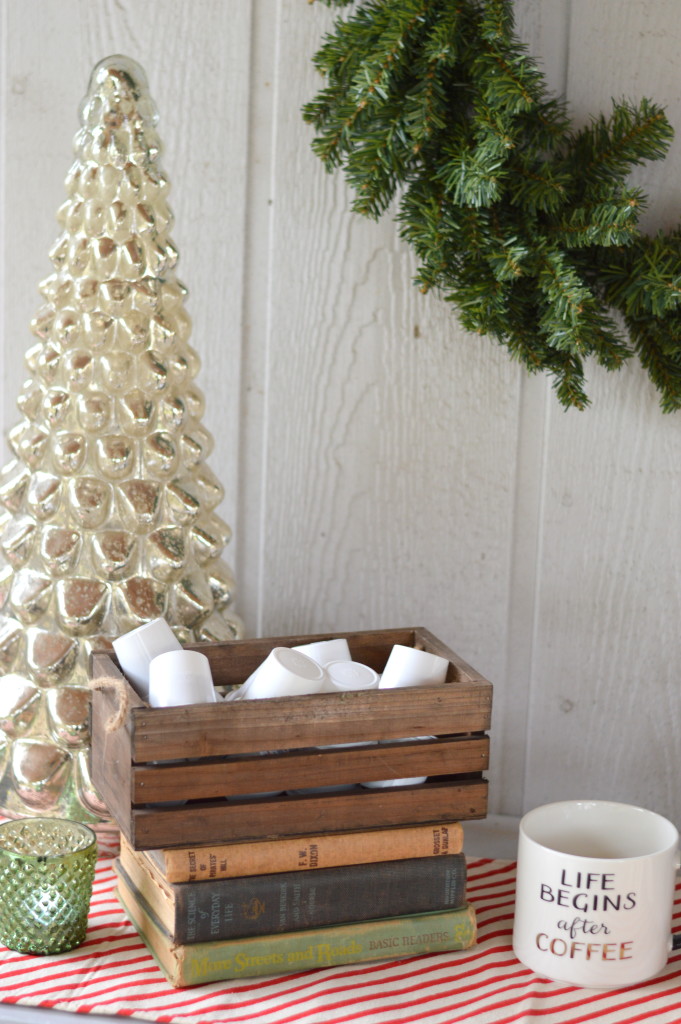 I hope you consider having a coffee and/or hot chocolate bar for your next holiday get together!
Wishing you and your family a Merry Christmas!