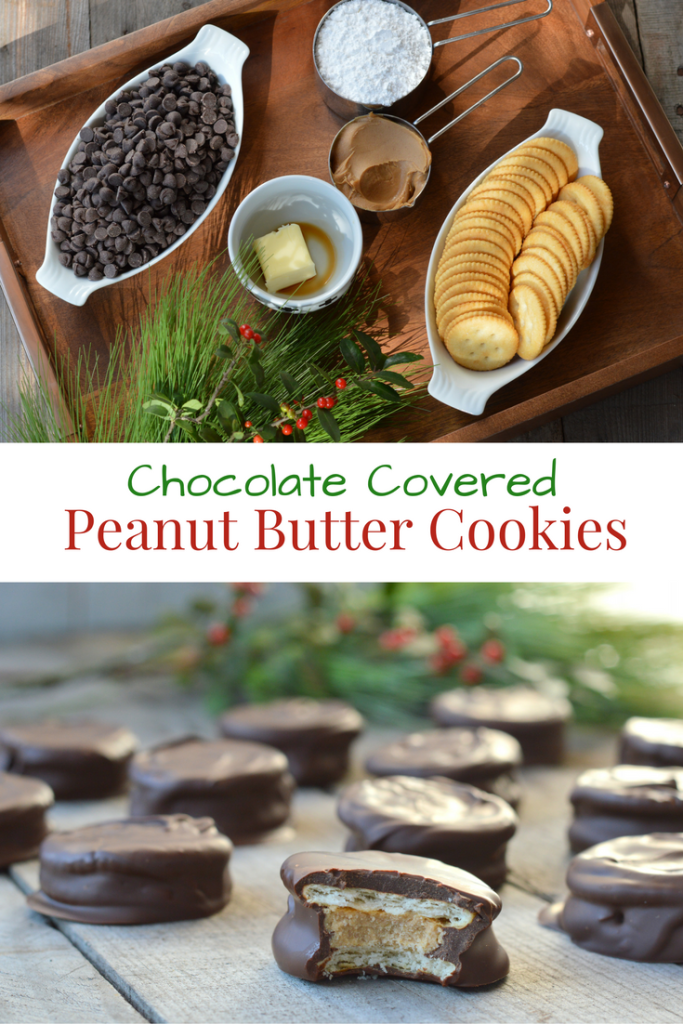 I don't know about you, but I love to bake and make holiday treats every year. The best part is that I get to spend extra time in the kitchen with my daughter. Plus make something yummy to eat!
Sometimes I want to make a no bake cookie and this sandwich stack is a perfect option. These cookies have a creamy peanut butter with salty cracker all surrounded by chocolatey goodness. I have to warn you though they are addicting and be sure to have a tall glass of milk nearby.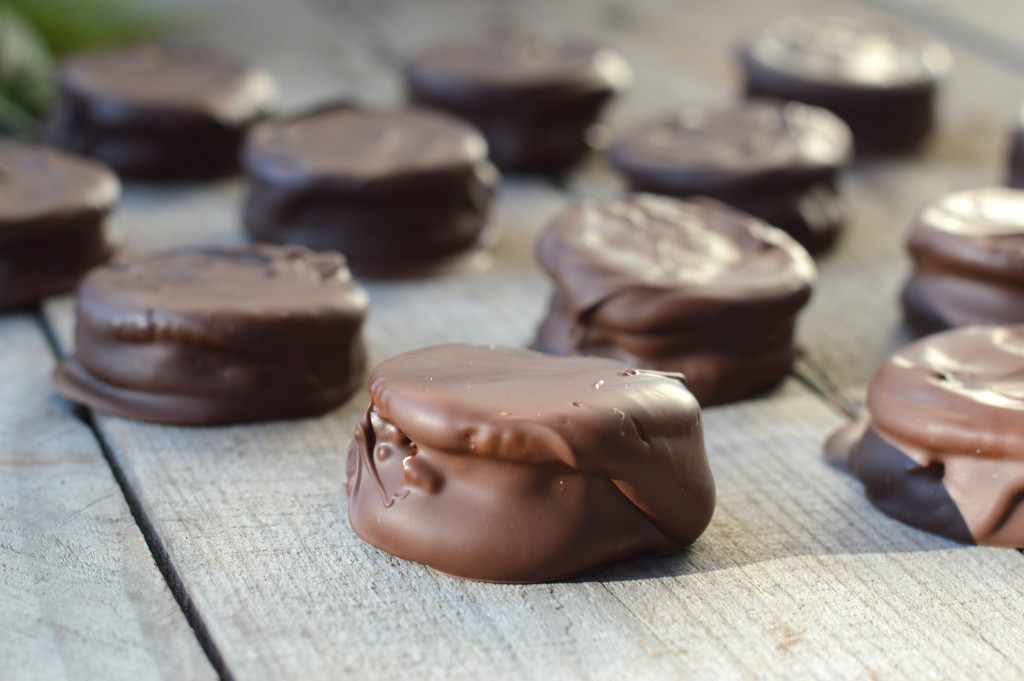 Chocolate Covered Peanut Butter Cookies
2016-12-12 22:45:24
A yummy no bake cookie
Ingredients
1/2 cup creamy peanut butter
2 tablespoons butter, softened
1/4 teaspoon vanilla extract
1 cup powdered sugar
40 round butter crackers
2 1/2 cups semi-sweet chocolate chips
1/2 teaspoon vegetable oil
Instructions
In the bowl of an electric mixer, mix together peanut butter, butter, vanilla extract, and powdered sugar until smooth.
Form a ball of the peanut butter filling and place it onto a cracker, flattening it slightly with your fingers before placing another cracker on top to make a sandwich. Repeat until you use up all the peanut butter mixture.
For the double boiler to melt your chocolate, fill a small saucepan with one inch of water and bring it to a simmer. Place a heat-safe glass bowl on top of the saucepan. Add chocolate chips and oil to the glass bowl, stirring as it melts.
Using tongs dip each peanut butter filled cracker sandwich into the chocolate. Tap the side of the bowl to shake off excess chocolate before placing the chocolate covered cookie onto a piece of wax paper.
Chill to set the chocolate.
My Big Fat Happy Life https://www.mybigfathappylife.com/
Looking for more holiday treats? Check out this Chocolate Toffee Crunch recipe.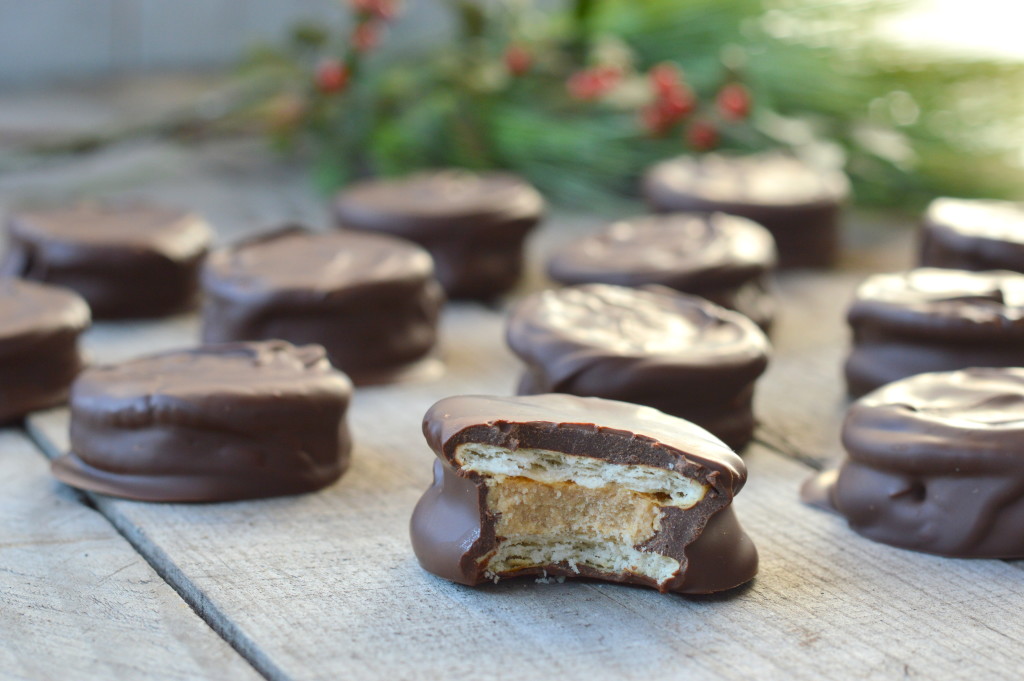 Enjoy in the magic of the holiday season with your family!