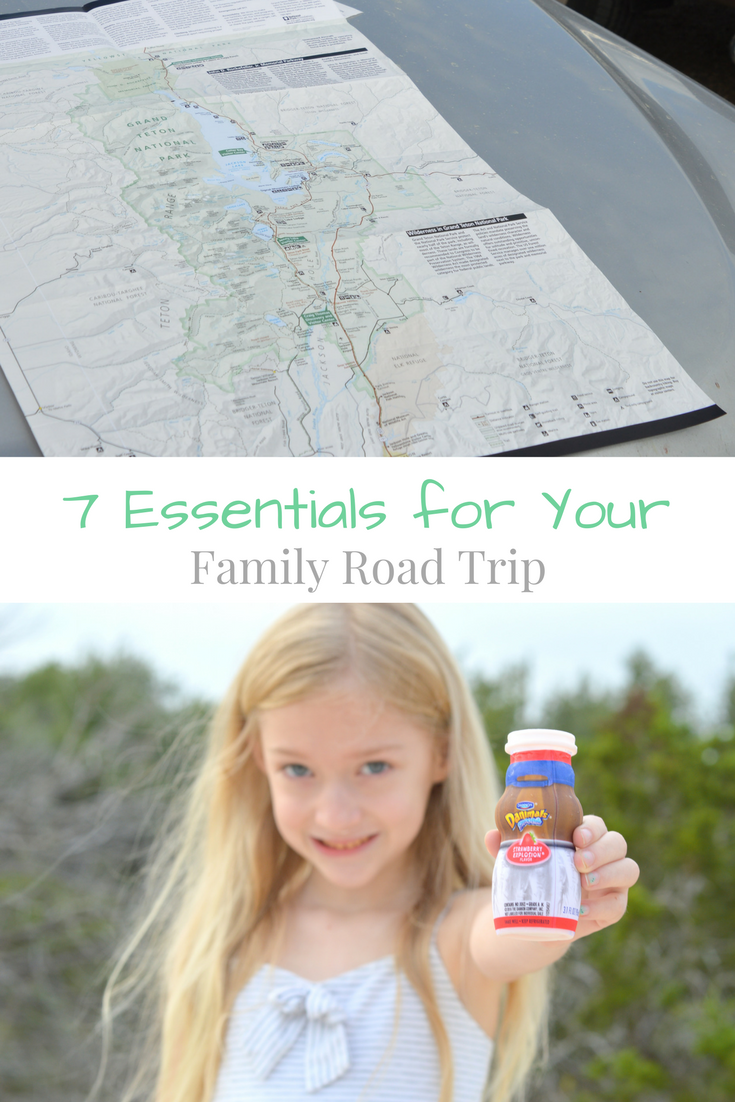 Summertime always means lots of time spent in the car whether it's day trips, weekend trips or long road trips we are always trying to squeeze as much out of our summer as possible. The days are long, the weather is warm and there is fun around every corner.
Road trips are a summer staple and our family goes on quite a few. In fact, one of my new goals since moving to Austin, Texas is to explore as much as possible. This summer we have taken weekend trips to Hill Country and day trips to Waco and Johnson City. Last summer, we took a three-week long road trip to Yellowstone and Grand Teton National Parks, Colorado, and Oklahoma.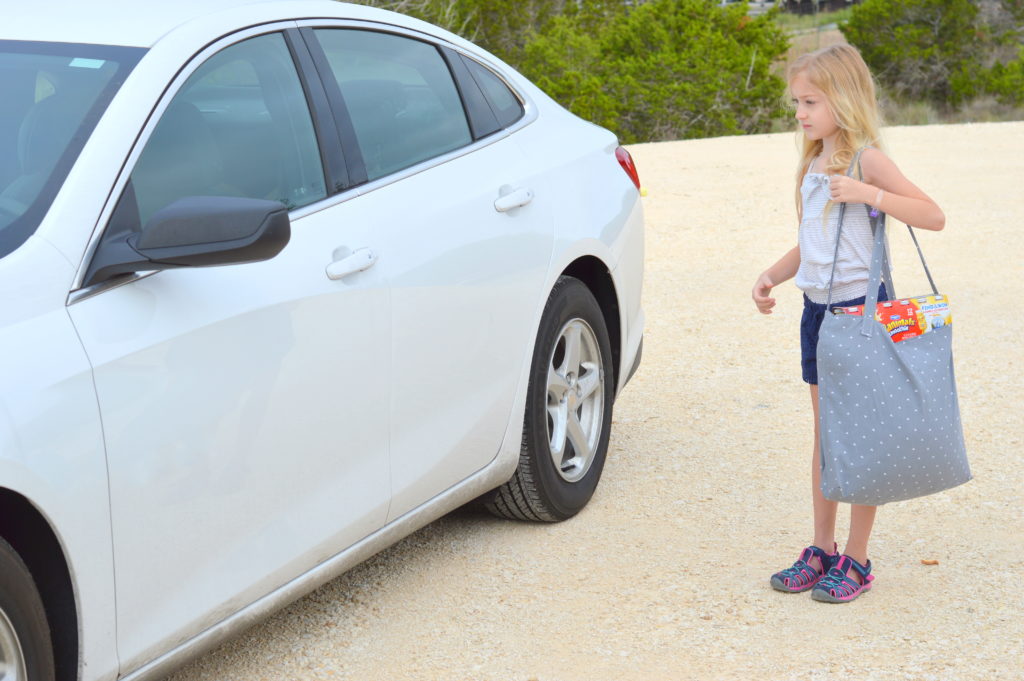 I have compiled a list of essentials that I bring on every family road trip no matter how long the road trip is.
1. Directions and Maps
Whether you use GPS, your favorite app, printed directions or an old school map you need to know where you are going, how to get there and how long it will take.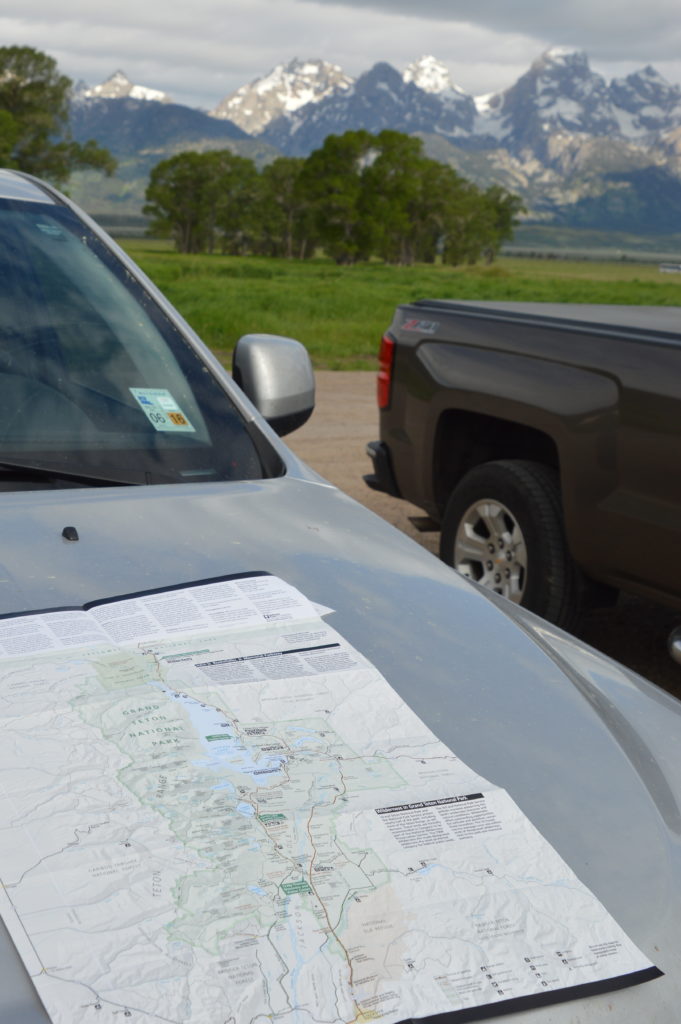 2. Entertainment
With kids in tow, you always need to have entertainment to help pass the time in the car. Some great options and what my daughter enjoys is reading, coloring/drawing, and as a last resort an app on our phone. You know your child best so be sure to choose options that they will enjoy. Also, I find that if you pack new items that your child has never seen or hasn't seen in a long time they will be entertained longer.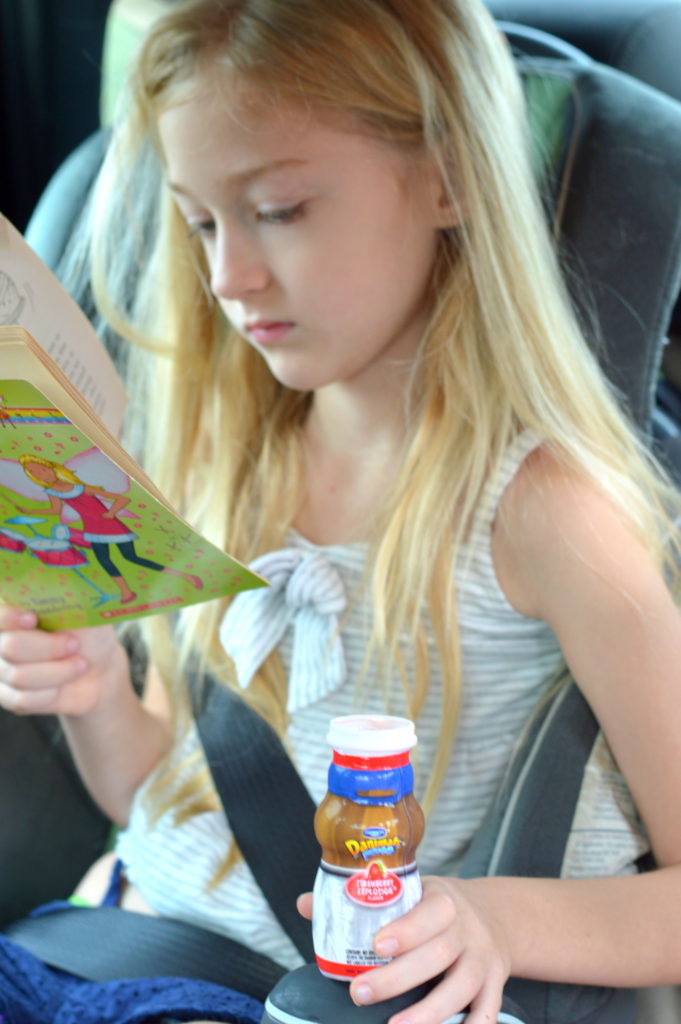 3. Basics
We always make sure to have paper towels and baby wipes in case of spills and plastic bags for garbage. Many times we also take plates, plastic forks/spoons, napkins and resealable plastic bags (depending on what food we bring along and if we plan to have a picnic).
4. Snacks
Snacks may be the most important part of a road trip because no matter when my daughter eats, as soon as we get in the car she's hungry! I always pack a variety of different snacks including some items that are healthy, some things that are salty, and some items that are sweet. Our top pick for road trips is Danimals smoothies; I love the on the go convenience and the great nutrition while my daughter loves the taste. Danimals dairy products provide kids with a good source of calcium and vitamin D to help kids build strong bones and regulate muscle function.
Danimals needs to be refrigerated, so when you take them on a road trip be sure to place them in a cooler with ice packs.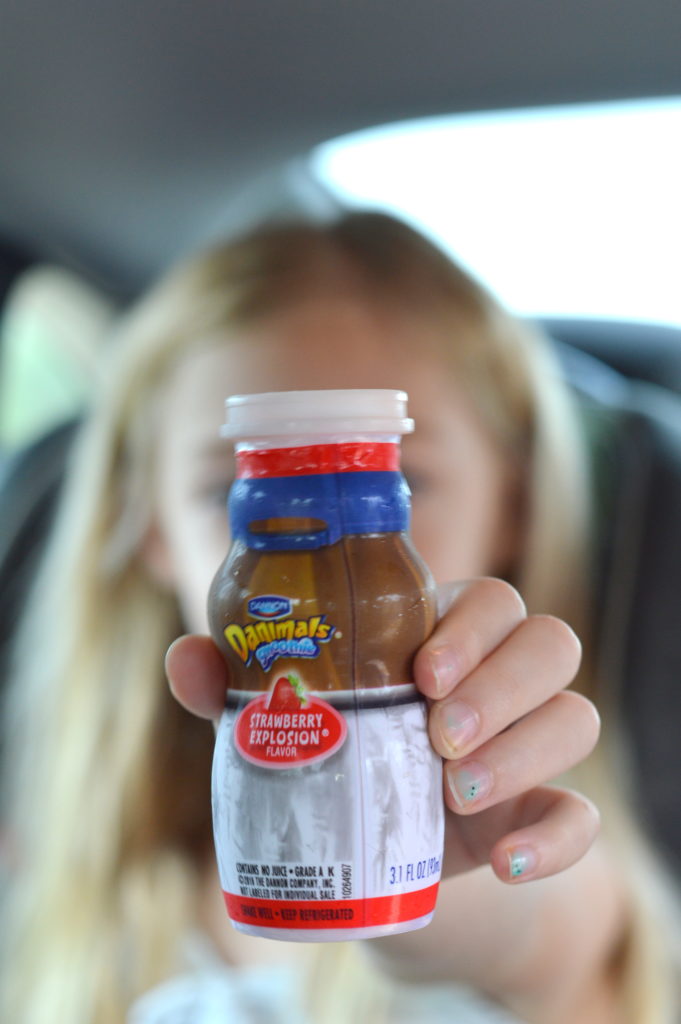 5. Electronics and Chargers
Where ever we go I always bring my camera and phone. We also bring the chargers for those devices and we always have a portable charger too so that we can charge our devices while out and about.
6. Patience
Remember to pack your patience! Being in tight quarters can be trying sometimes just remember to be patient. We've all been there with the "how much longer" and "are we there yet" questions.
7. Fun
We go on road trips to spend time together as a family, to go on an adventure and to have fun! No matter what happens just try to have fun with your family.
I purchase all of our road tripping snacks at Walmart including our Danimals Smoothies.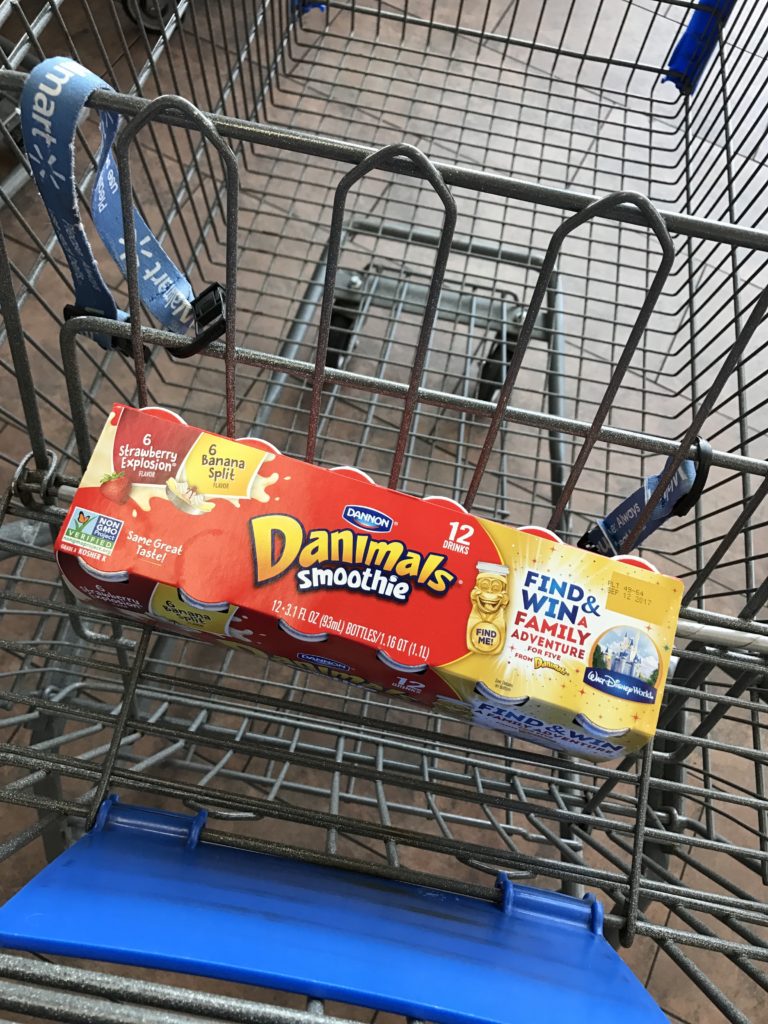 Has your family gone a road trip this summer? Or are you still planning on taking a road trip?