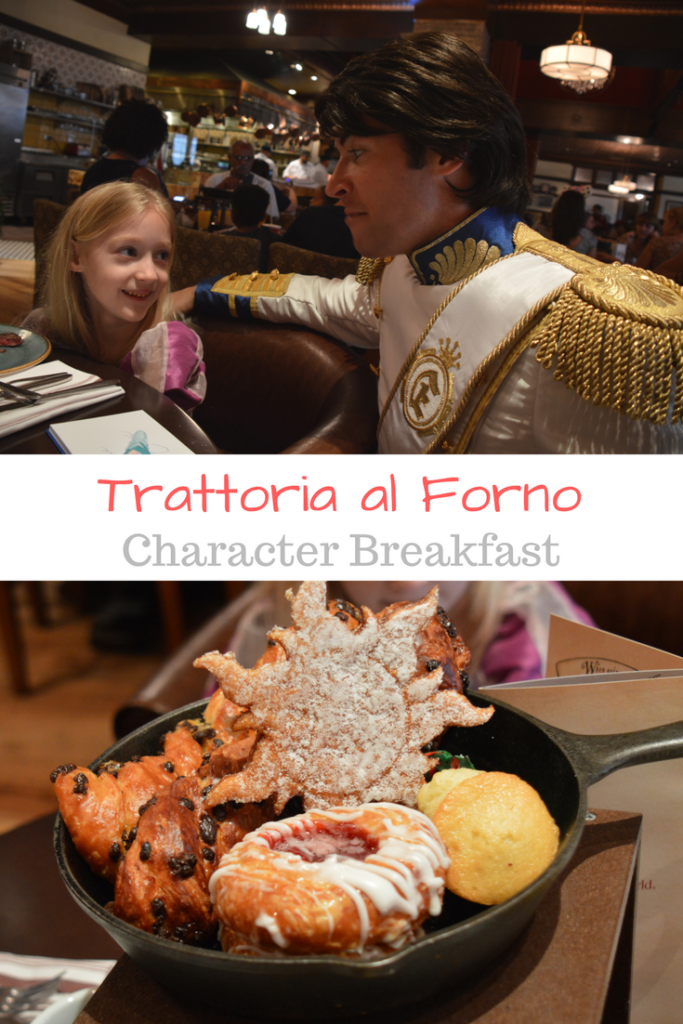 Two of my daughter's favorite princesses are Rapunzel and Ariel, so when a new character breakfast Bon Voyage Adventure at Trattoria al Forno at Walt Disney World opened I knew that I had to book it for our visit. It just so happened that I booked the breakfast the morning of our big Bon Voyage to Europe – perfect timing!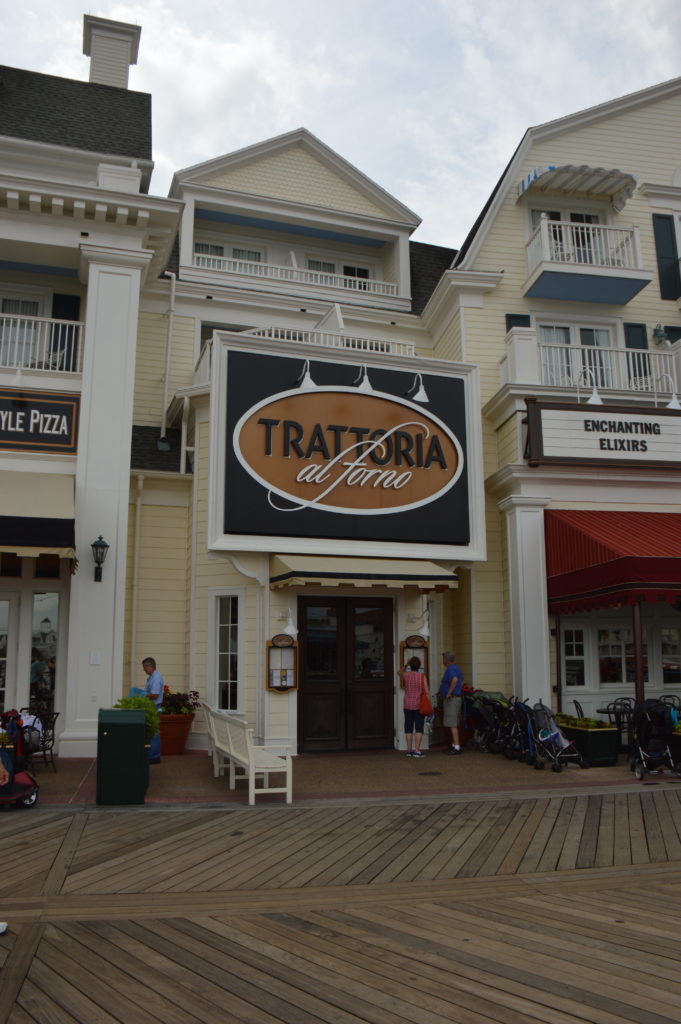 The Bon Voyage Adventure Breakfast features not only Rapunzel and Ariel but also Flynn Rider and Prince Eric. I am not sure who is more excited about meeting those two leading men the moms or the kids!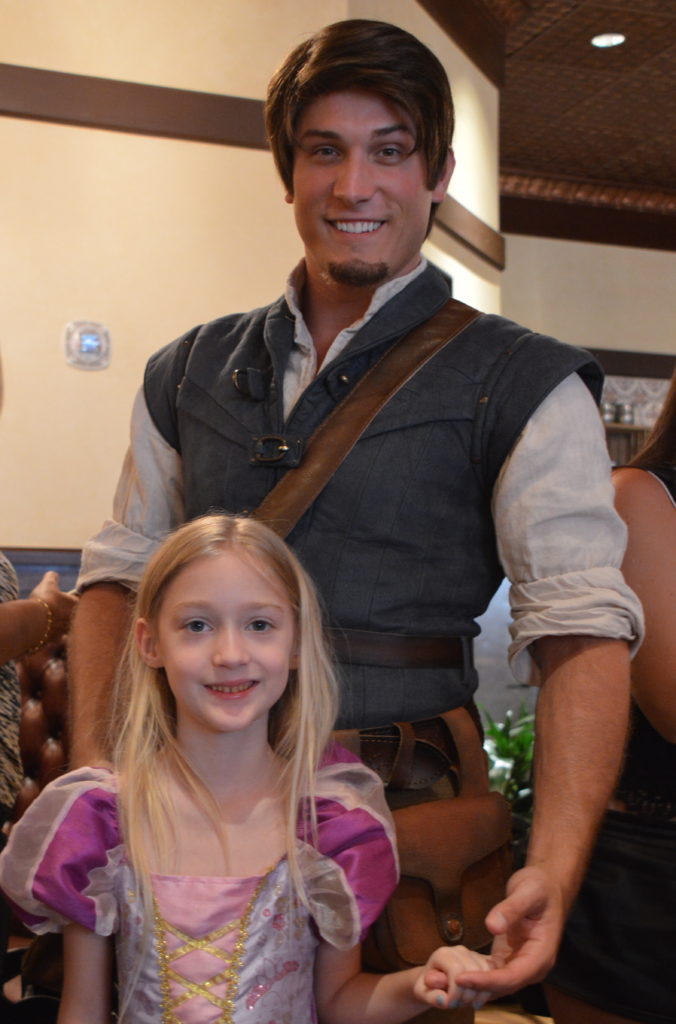 Trattoria al Forno is located on the boardwalk which is a short walk from the back exit of Epcot and from the hotels located near the boardwalk area. For convenience, we drove to the Boardwalk Inn and Villas.
Meeting the Characters
The characters will come to your table one at a time to meet you, sign autographs, and take pictures. During our visit the characters were very attentive, they asked questions and listened to the answer. Rapunzel is very curious to find out about your dreams. *The characters only join guests for breakfast.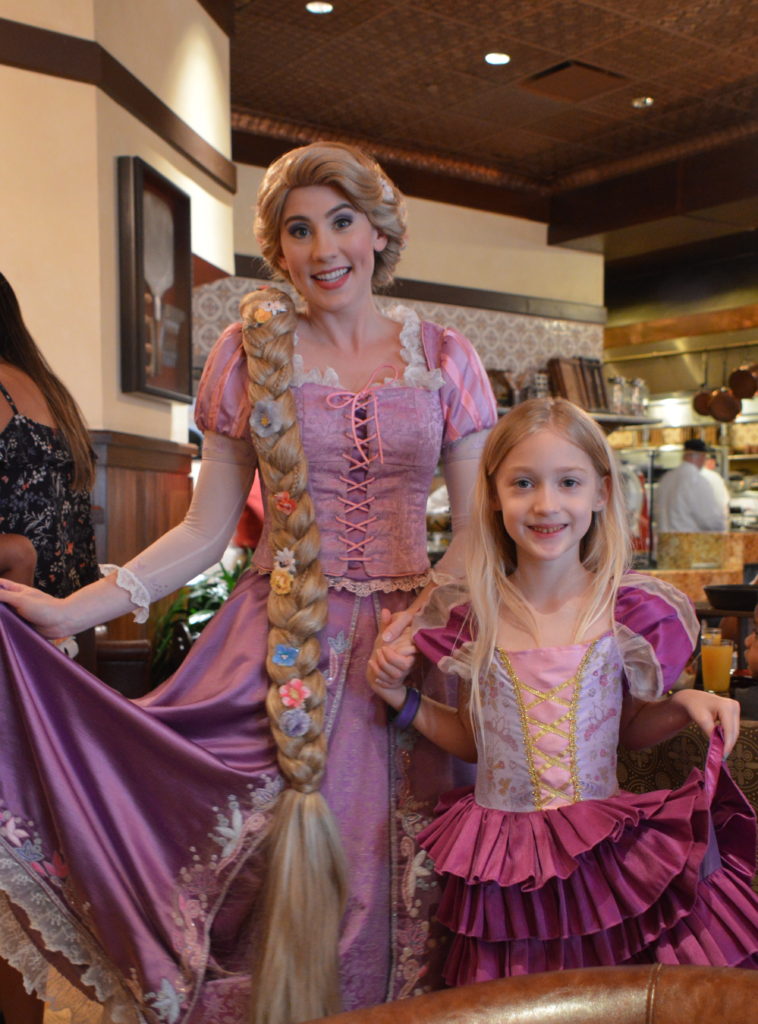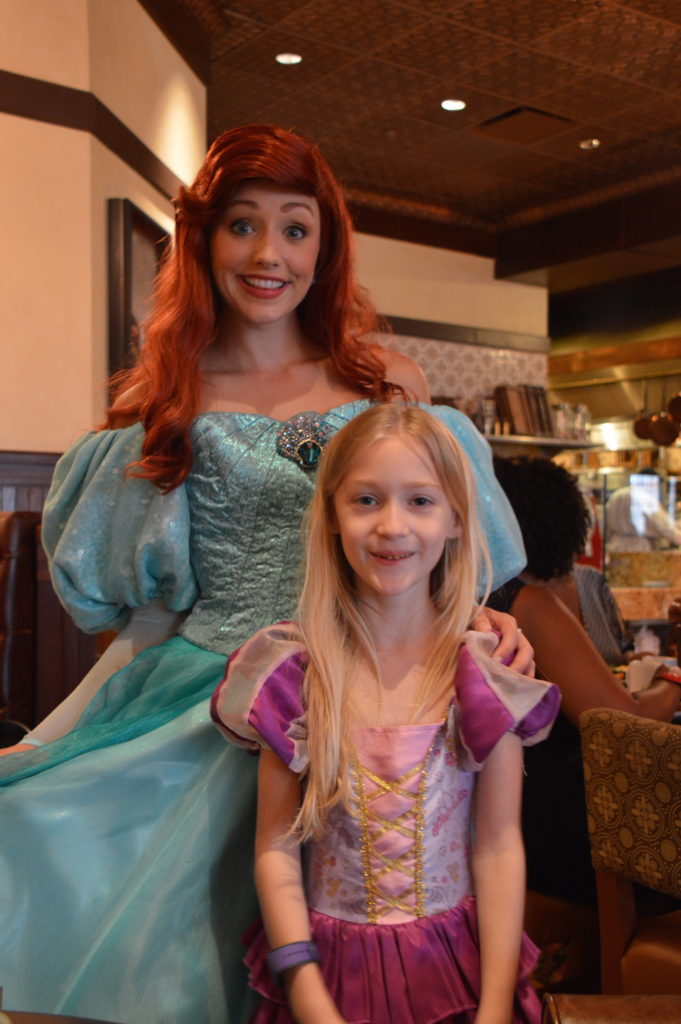 Menu
The breakfast offers a prix fixe selections. Standard non-alcoholic beverages are included in your breakfast. Your table will start off with freshly baked pastries served in a frying pan. Each pastry is themed for Tangled or The Little Mermaid including a clam shell and a chocolate filled braided bread.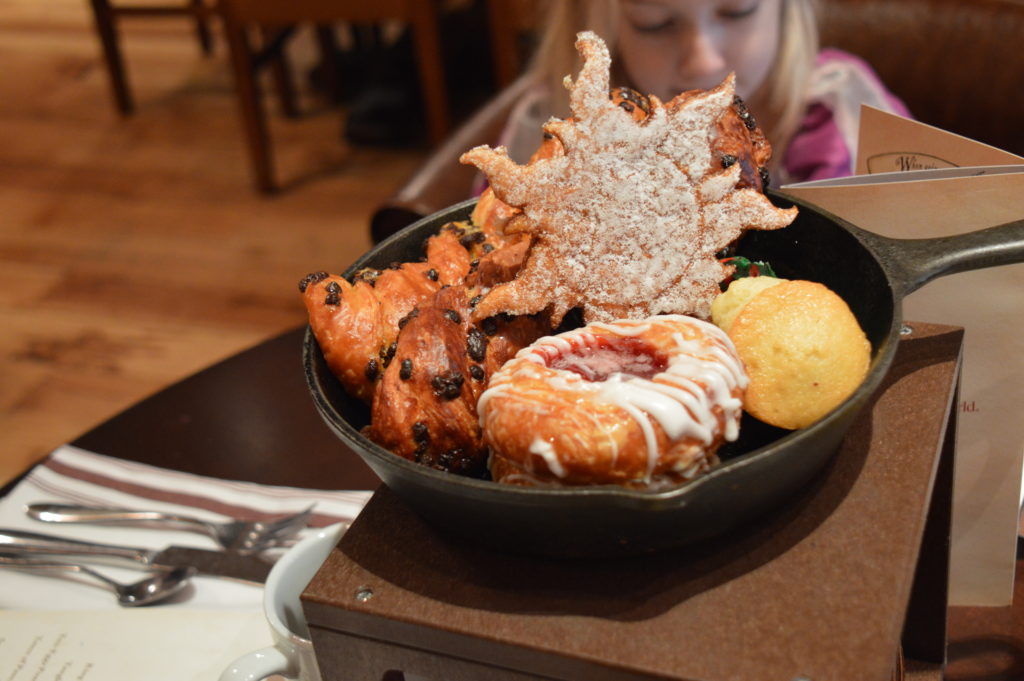 There are several entrees to choose from including a frittata, fluffy buttermilk pancakes, and breakfast calzone. You will also get to choose either fresh seasonal fruit or a parfait. Kids will have a choice of pancakes, Mickey waffles or a traditional eggs and bacon breakfast.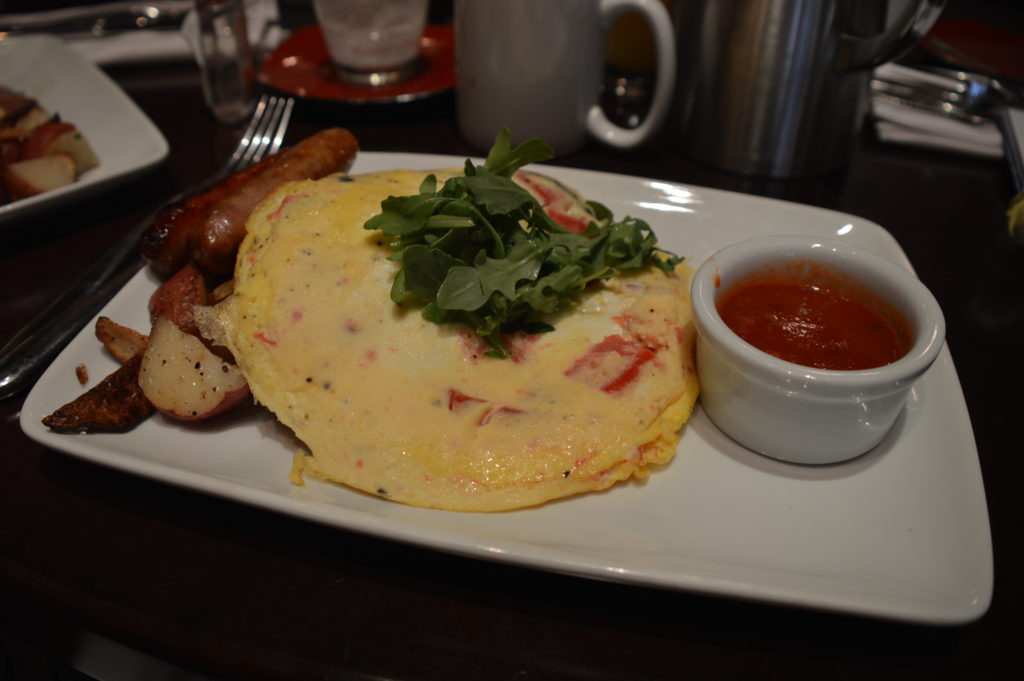 It was so nice to have a character breakfast served at the table and not be afraid of missing a character if you visit the buffet. While the restaurant does not have any extra decorations up for the character breakfast, the food is very well themed and plays a huge role in creating a wonderful atmosphere.
The Bon Voyage Adventure Breakfast at Trattoria al Forno is probably my favorite character meal to date!
Do your children love Tangled and The Little Mermaid? Will you be booking this character breakfast?