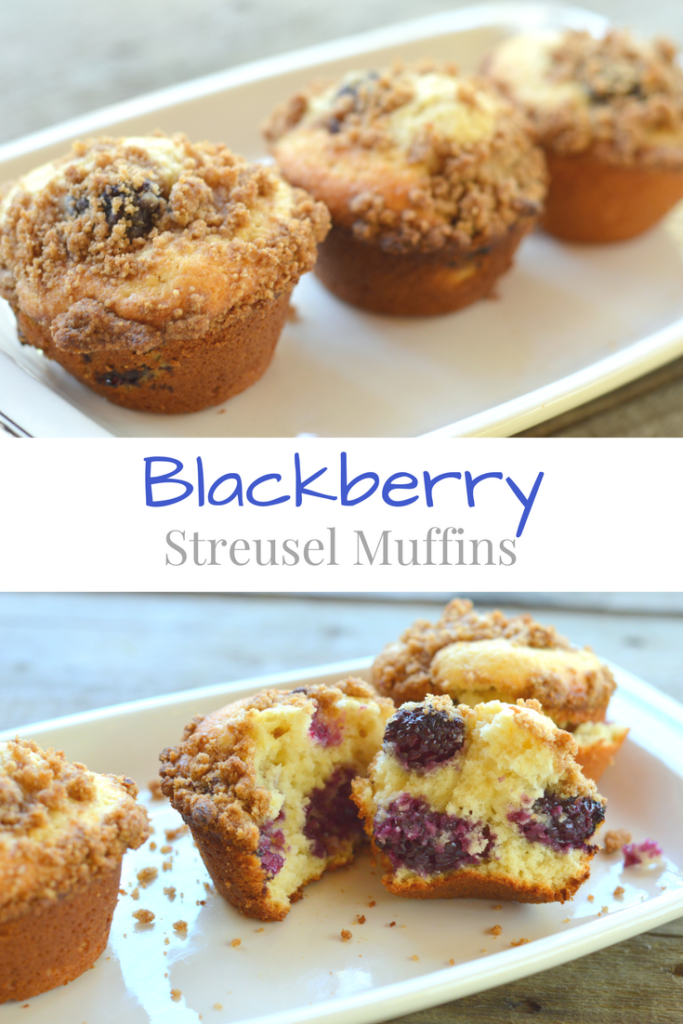 Muffins are a favorite in our house! We eat muffins for breakfast, a snack or dessert. They are just so convenient and versatile.
Our local grocery store had blackberries on a great sale the other day, so it was time to stock up. I love to stock up when prices are good on fruits. Then I wash and freeze the berries for smoothies, hand pies and to use in my best ever blackberry streusel muffins.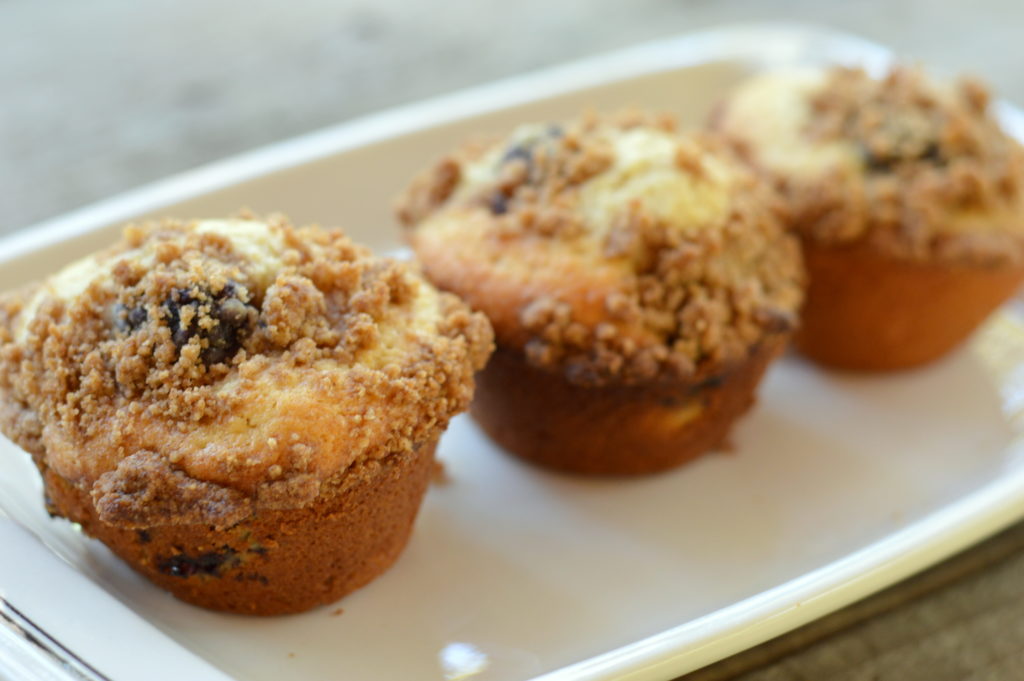 This is one of my daughter's favorites because it has a tangy but sweet taste. The cinnamon and brown sugar streusel topping adds a delicious flavor to the blackberry muffins.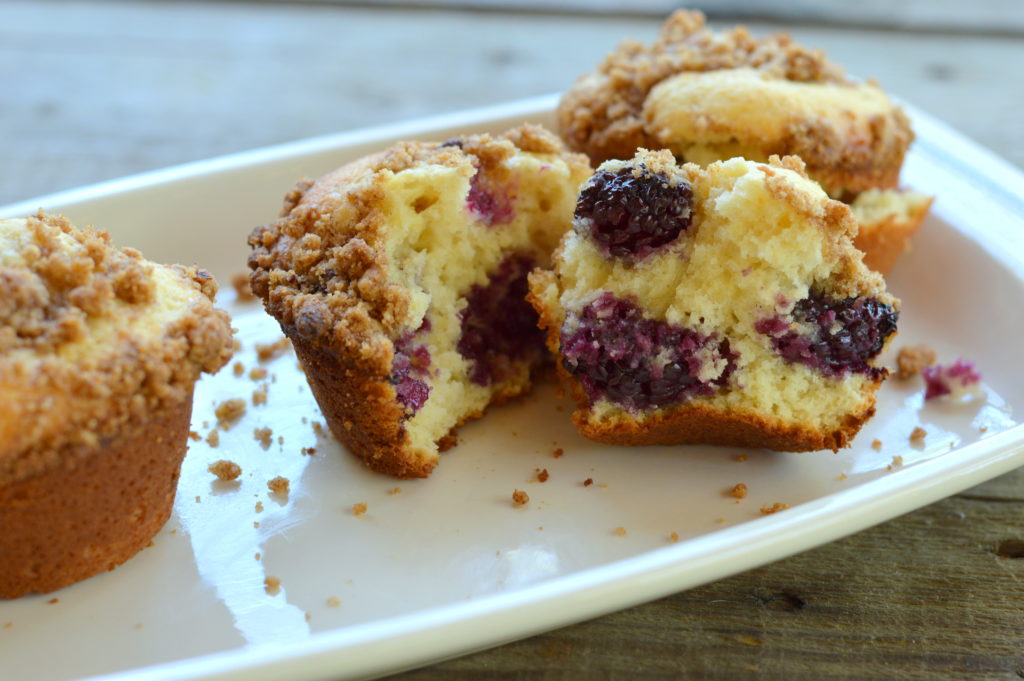 These muffins can be modified by using other fruits.


Blackberry Streusel Muffins
2017-04-06 22:01:11
Serves 18
Tangy and sweet blackberry streusel muffins.
For the muffins
2 1/2 cups all-purpose flour
1 1/4 cups sugar
2 1/2 teaspoon baking powder
1 teaspoon salt
2 large eggs
4 Tablespoons salted butter, softened
1/4 cup vegetable oil
1 cup milk
1 1/2 teaspoon vanilla
1 cup blackberries
For the streusel topping
1/2 cup all-purpose flour
1/3 cup granulated sugar
1/2 stick salted butter, softened
1/2 teaspoon cinnamon
Instructions
Preheat oven to 425 degrees. Spray muffin tin with vegetable oil spray or line with paper liners.
For the muffins
Combine flour, baking powder, salt and 1 1/2 cups sugar together in a large bowl.
Mix in eggs, butter, oil, milk and vanilla until combined.
Toss blackberries in 1 tablespoon flour to coat the blackberries. Fold blackberries into the batter mixture.
Fill muffin cups 3/4 to full.
Make the streusel topping
To make the streusel topping, mix together flour, sugar and cinnamon. Cut in the softened butter with a fork until crumbly. Spoon streusel on top of muffins.
Bake until the muffin tops are golden and just firm, 15-18 minutes. Cool muffins for 5 minutes before removing and placing on a wire rack.
My Big Fat Happy Life https://www.mybigfathappylife.com/