Salted Dark Chocolate Truffles with a creamy ganache center rolled in melted chocolate.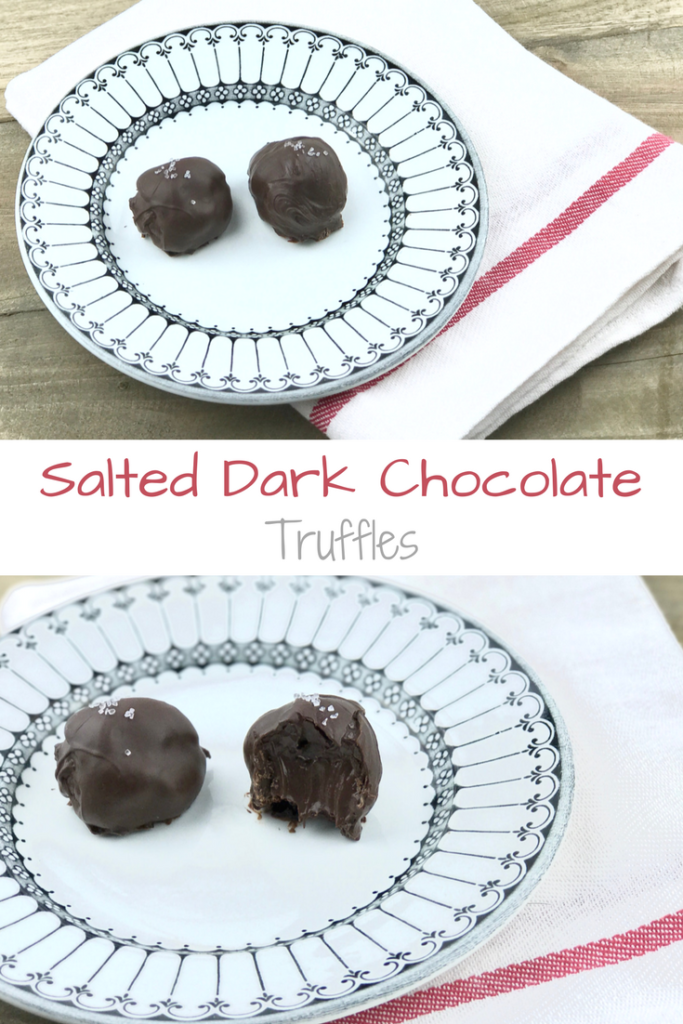 I love Valentine's Day! It is a wonderful day to celebrate those that you love and to eat chocolate! To cover both those, my daughter and I decided to make Salted Dark Chocolate Truffles. It was the best decision EVER!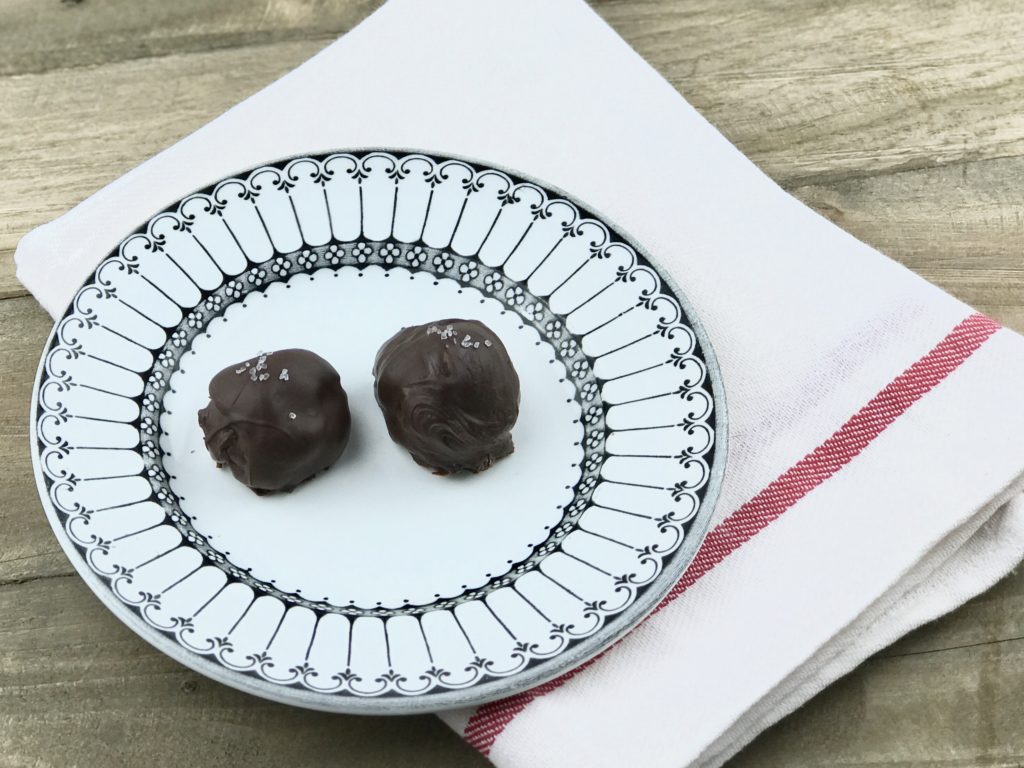 These Salted Dark Chocolate Truffles have a smooth and creamy ganache center that is decadent. They are the perfect treat to spoil your loved ones with this Valentine's Day. As a bonus, they are easy to make!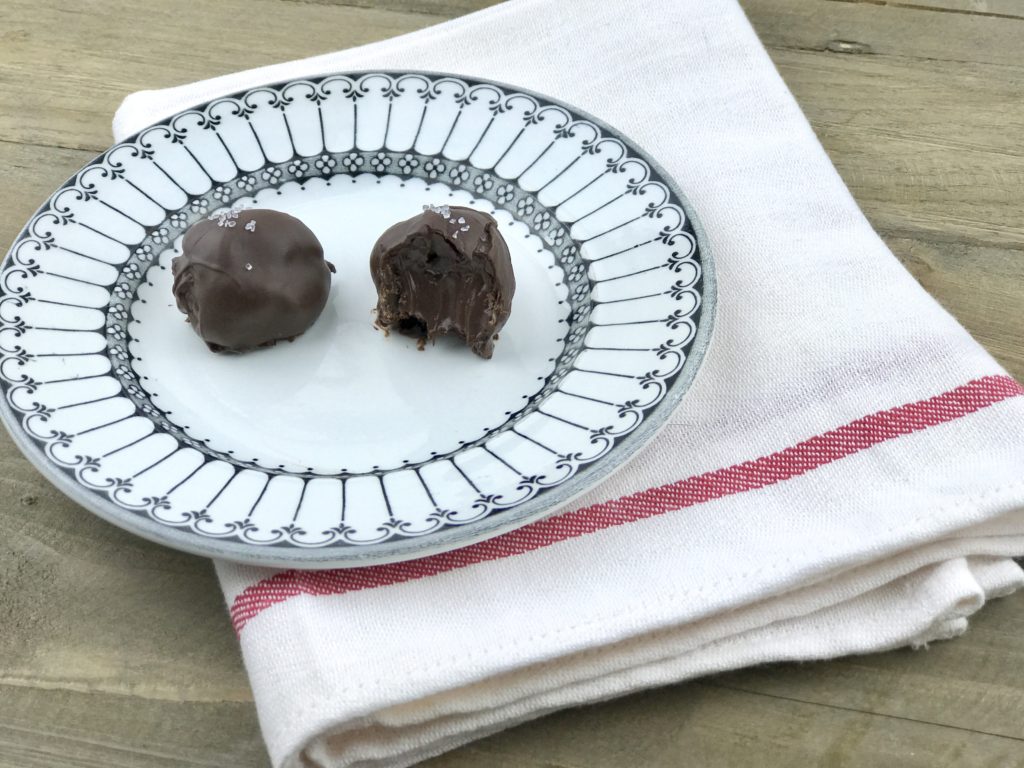 Salted Dark Chocolate Truffles
2018-01-27 21:54:47
Salted Dark Chocolate Truffles with a creamy ganache center rolled in melted chocolate.
Ingredients
2 8oz bags dark chocolate candy, divided
⅔ cup heavy cream
2 Tablespoons salted butter, at room temperature
Pinch of sea salt
Sea salt for sprinkling
Instructions
Line a baking sheet with parchment paper and set aside.
Finely chop 1 entire bag's worth of dark chocolate candy and place in a heat proof bowl.
In a saucepan, bring the heavy cream to a simmer over medium heat. Watch carefully because you do not want the cream to come to a boil. Once it is hot, steaming, and simmering, carefully pour over your chopped chocolate.
Add a pinch of sea salt and whisk until chocolate is melted and smooth.
Next, whisk in room temperature butter until glossy and completely combined.
Transfer chocolate mixture to a shallow dish and refrigerate for about 2 hour or until ganache is firm but scoopable.
Use a small spring loaded ice cream scoop to portion out 1-inch balls. You may need to scoop and then quickly roll between your hands to form even balls. Tip: Make sure your hands are cool and work quickly to prevent too much melting.
Place on parchment lined baking sheet and put back into the refrigerator for an hour.
Meanwhile chop about 1 cup of additional chocolate and place in a microwave proof bowl. When you are ready to dip your truffles, melt the chocolate in 30 second intervals stirring each time until smooth.
Dip them with a fork into melted chocolate and place on your parchment lined baking sheet. Sprinkle dipped truffles with sea salt and allow to firm up completely before serving.
Storage: Truffles can be stored in the fridge covered for up to 1 week.
My Big Fat Happy Life https://www.mybigfathappylife.com/
How will you tell your loved ones that you care this Valentine's Day?