Disclosure: My Big Fat Happy Life was provided a Think Crate for review; however, all thoughts and opinions expressed are my own.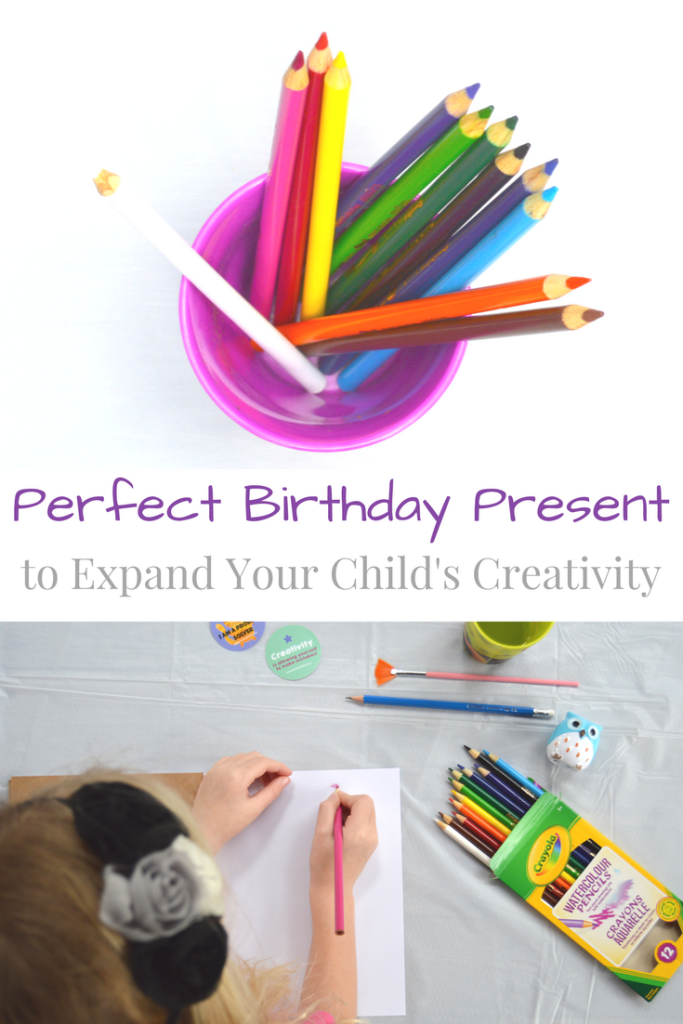 My daughter is seven years old and she loves being creative. She loves scrapbooking, painting, coloring, drawing and story making. So for her to get a box in the mail every month that was filled with art supplies is like a dream come true!
Think With Art is the perfect option as a birthday present for your child because the present will last all year as they would get a new box every month. I love giving my daughter these types of gifts because she actually uses them! Unlike getting a toy that she plays with for 10 minutes and then never plays with it again and it just fills up her playroom.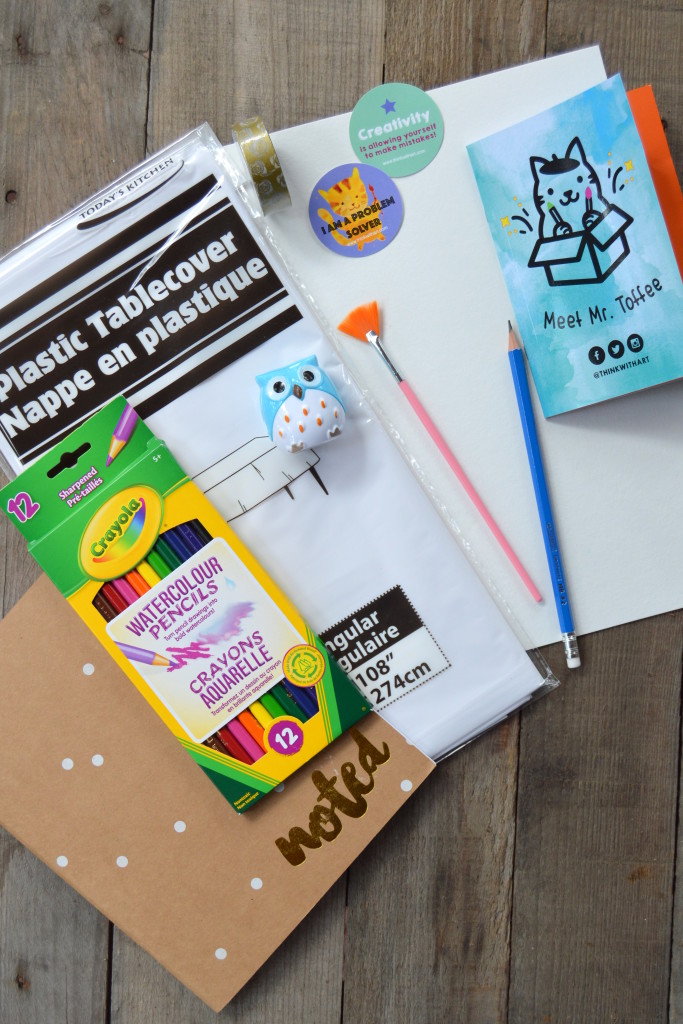 The Think With Art box that my daughter received came with watercolor pencils, a paintbrush, a drawing pencil, a sheet of watercolor paper, a notebook, washi tape, a pencil sharpener and a tablecloth (to keep your work surface clean). It also comes with a booklet that told a story about Mr. Toffee that gives your child a challenge each month. This month the challenge was to create a type of transportation that was not car or plane or boat.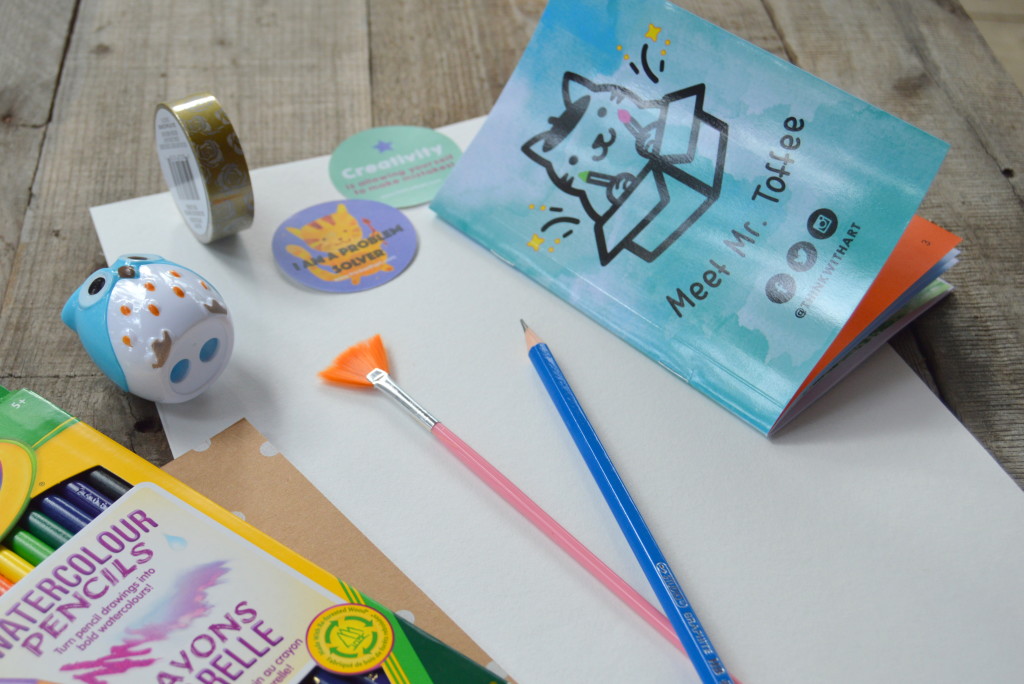 My daughter had fun coming with up with an idea and it encourages her critical thinking skills. She chose a cable car. First, she drew out her plans in the notebook. Then, she set to work on drawing out her picture on the watercolor paper. Last, she colored her drawing in. Mr. Toffee also teaches different art techniques in the booklet.
My daughter loved receiving Think With Art in the mail and creating with it. I love that several pieces of the box were reusable even after she completed the challenge like the watercolor pencils and notebook.
To sign your child up for their own Think With Art click here. If you use the code HAPPY5 when signing up you will receive $5.00 off.