Disclosure: My Big Fat Happy Life is a participant in the Amazon Services LLC Associates Program, an affiliate advertising program designed to provide a means for sites to earn advertising fees by advertising and linking to amazon.com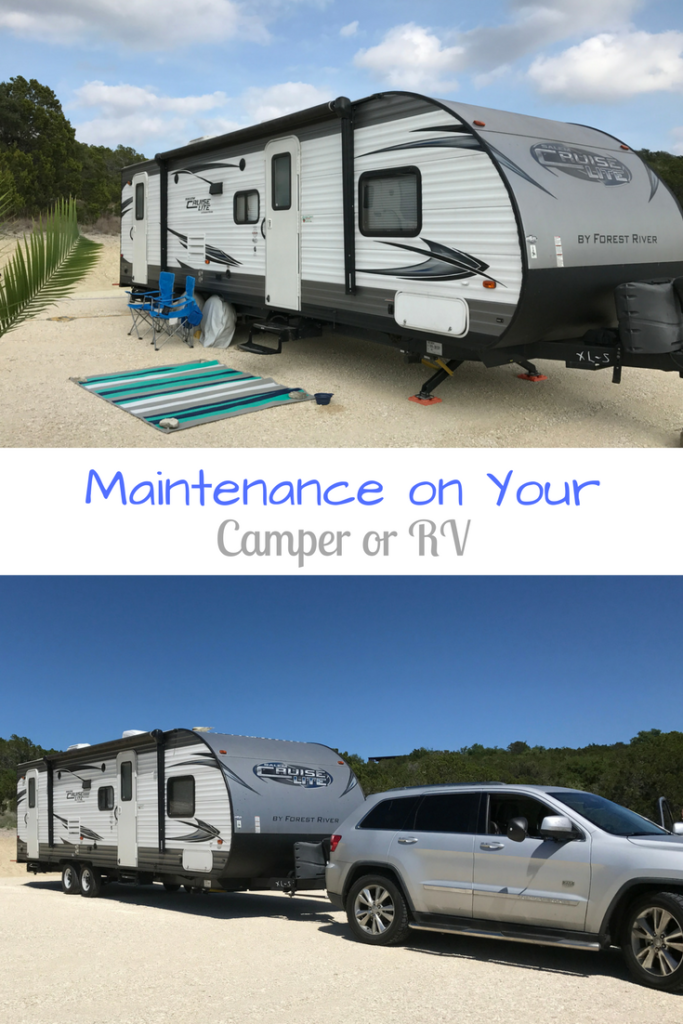 You purchased your camper and everything that you need to go camping, but how do you maintain this investment? There are several things to do to make sure that your camper and RV is in good working order and will extend the life of your rig. Below are several items that you will need to do to provide maintenance on your camper.
Every Trip
Some items that we check every time before going on a trip include:
Tire Pressure
Lights
Tighten Lug Nuts
Check wheels for cracks and tread wear. Always carry a spare tire with you!
Look your camper over and make sure that nothing looks out of place, worn, cracked, dented, etc.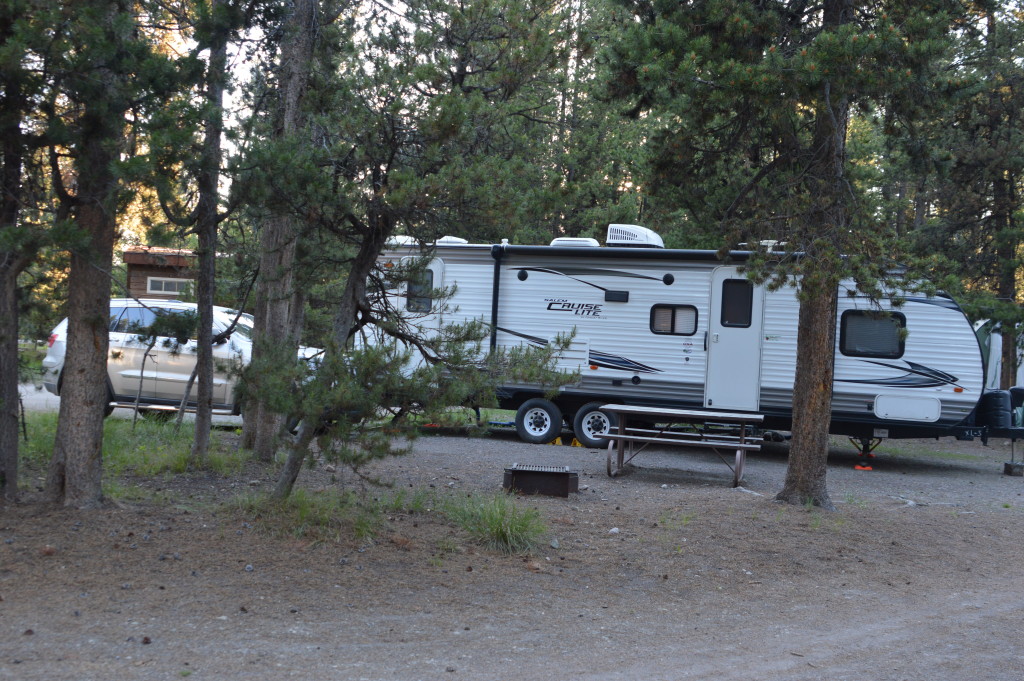 Once or Twice a Year
Your slide outs are an integral part of your camper as they give you the extra space you need when using your camper. To keep them in good working order and avoid your slide from getting stuck in either the in or out position, you will want to use a seal conditioner twice a year (you can use the seal conditioner every 12 weeks if needed). Start with your slide in and spray the seal on the inside of your camper all the way around. Then extend your slide out and spray the seals on the outside of your camper. Be sure to follow the instructions on the seal conditioner that you purchased. We use this seal conditioner.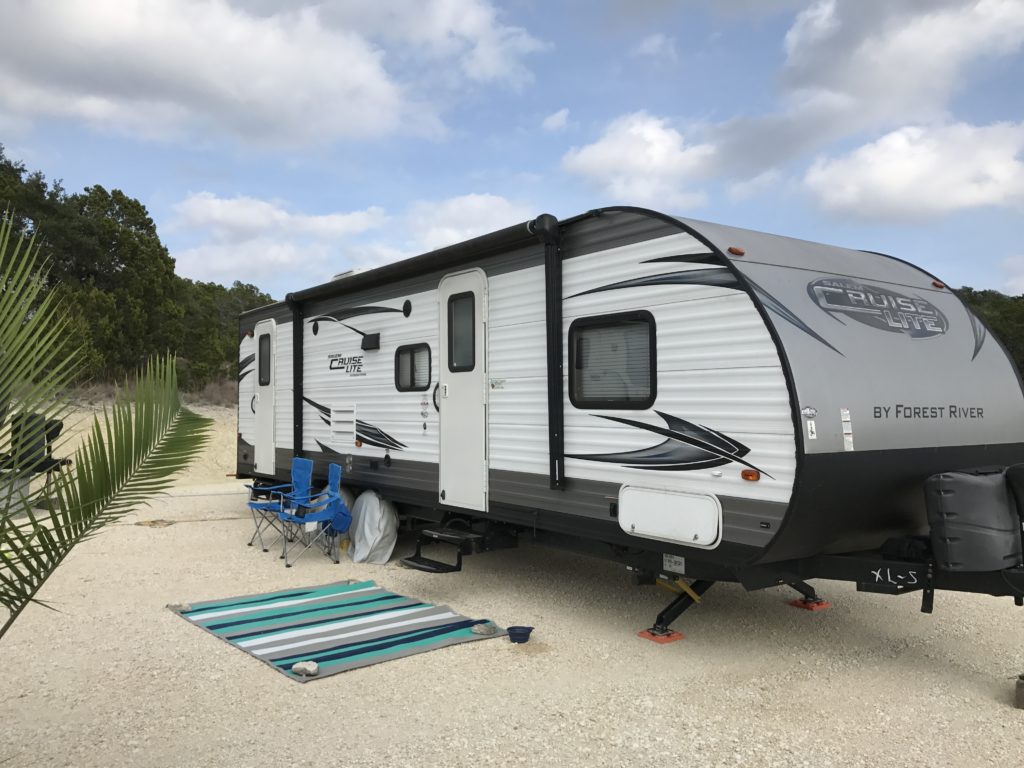 Repack your wheel bearings every year or about 12,000 miles. They do not cost much to replace and can be purchased at your local automotive store or online. Trust me you do not want one to go out while you are driving down the road!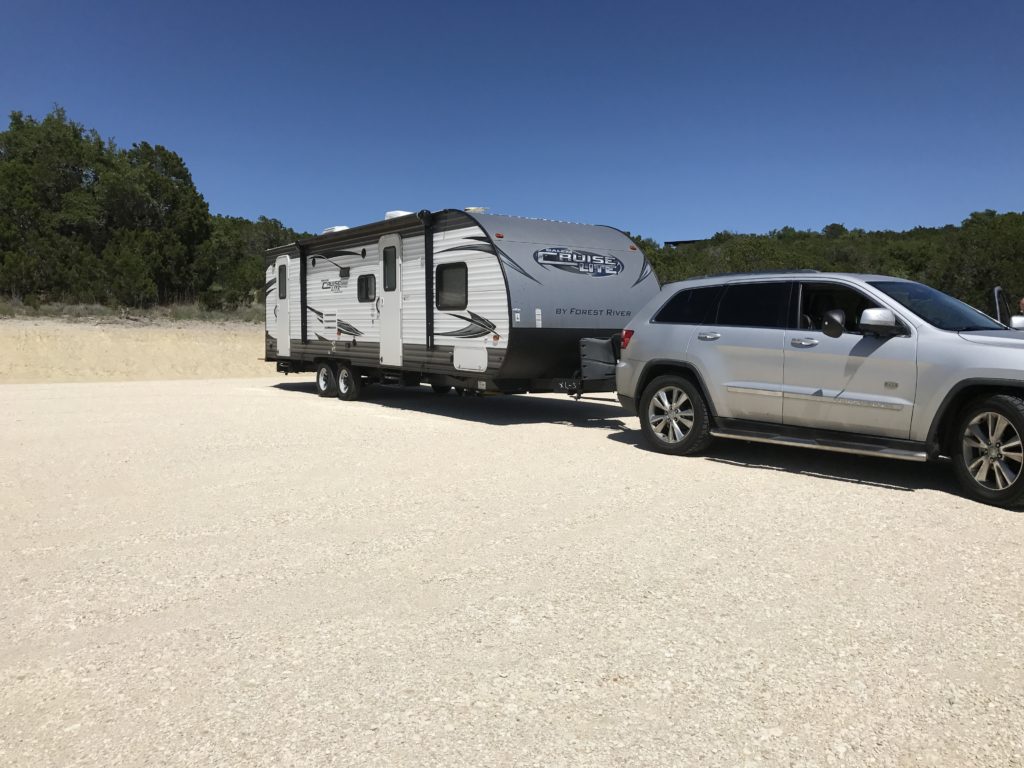 Lubricating the components of your camper or RV is one of the simplest preventative maintenance measures you can do. Some places to remember to lubricate include: lock cylinders, hinge points on steps, stabilizing jacks, slide outs, door hinges, and awning hardware.
Be sure to check your roof and all your seals at least twice a year for cracks. You will want to clean your roof and protect. If you have a rubber roof, this cleaner and protectant would work great.
You might also like: